Need something to do with those wine corks you are saving?  Well have this adorable Wine Cork Christmas Tree that is sure make good use of that drawer full of random corks!  I mean seriously friends, tell me I am not the only one with tons of corks accumulating?  I actually fill a vase with them, but my parents have a kitchen drawer full!  I blame them, that's where I get it from!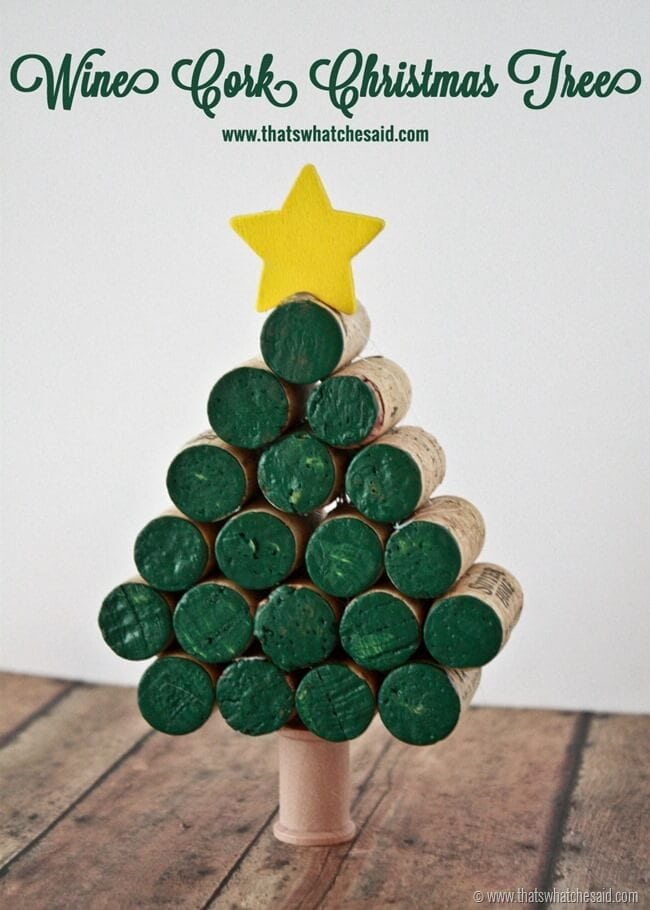 It's no secret that I LOVE wine.  It's also no secret that I am a crafter so I save things because I always think "I can do something with that!"  Well after I made this Wine Cork Pumpkin for fall…I new what I needed to do for Christmas!  It's so easy!
Supplies Needed:
19 Corks
1 wooden spool
Green Paint
Yellow Paint
Small Wooden Star
Hot Glue Gun/Glue Sticks
I started out by dipping the ends of the corks in green paint.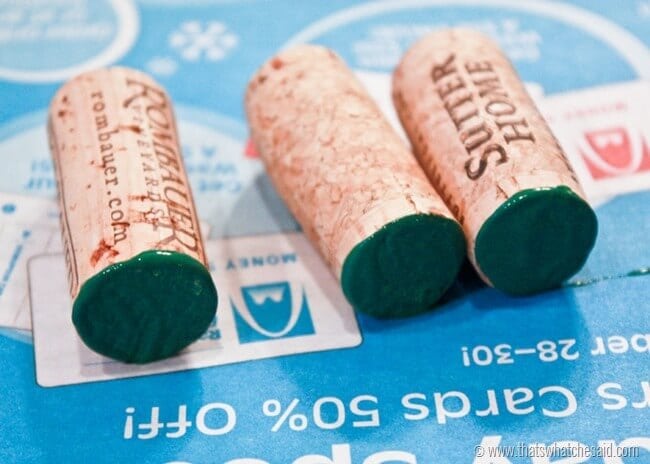 While those were drying I painted the small wooden star yellow.  This star was in the multi pack I purchased for my Patriotic Napkin Rings.
Once the corks are dry I started assembling the tree.  I started out with 4 corks hot glued together, then a layer of 5 corks, then 4, 3, 2, 1 to form the tree.
I hot glued a wooden spool for the trunk and the yellow star for the topper!
Simple, cute and festive and a great way to up-cycle corks!  If you don't drink wine you can also purchase corks in craft stores!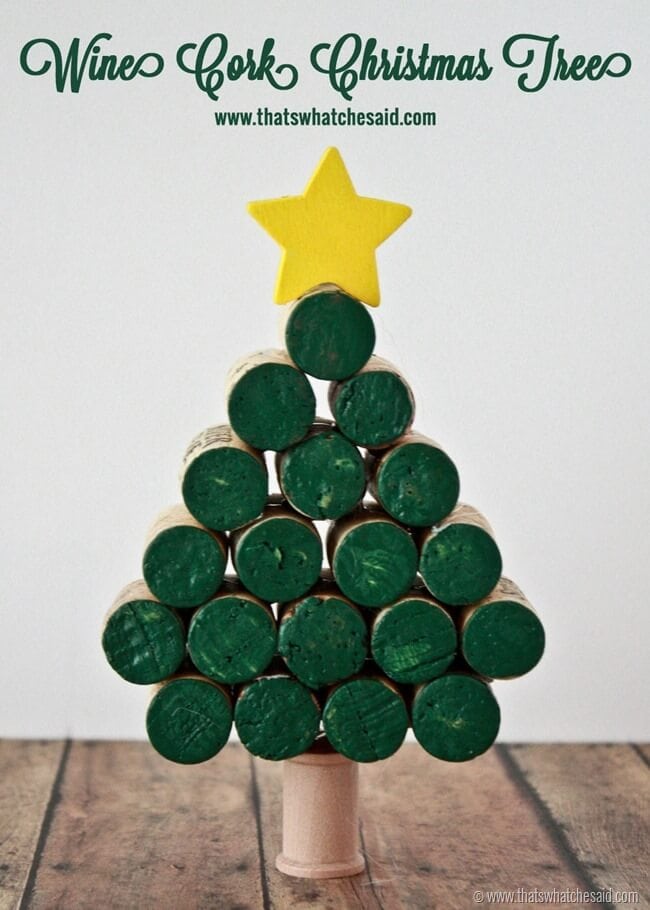 You might also like this Cork Pumpkin that I made for my fall décor.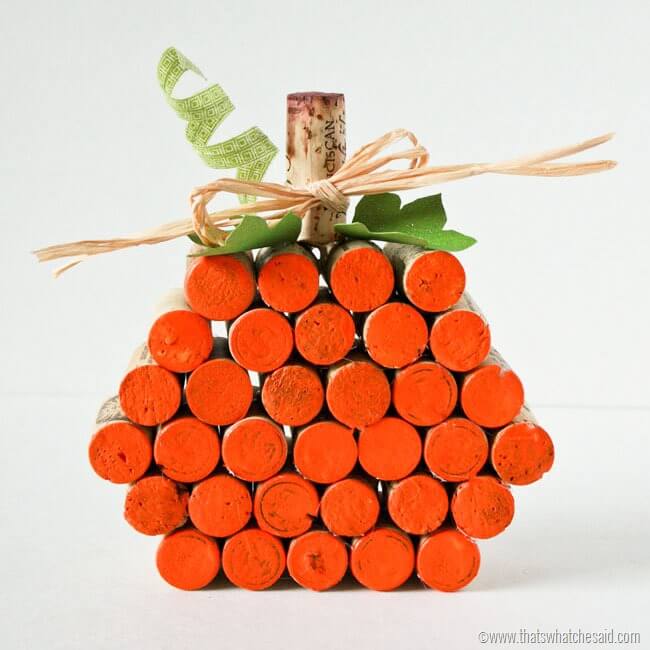 And this Cork Rudolph Ornament
Or these cute Turkey Place Cards that use Corks as well!  I told you, I love corks, lol!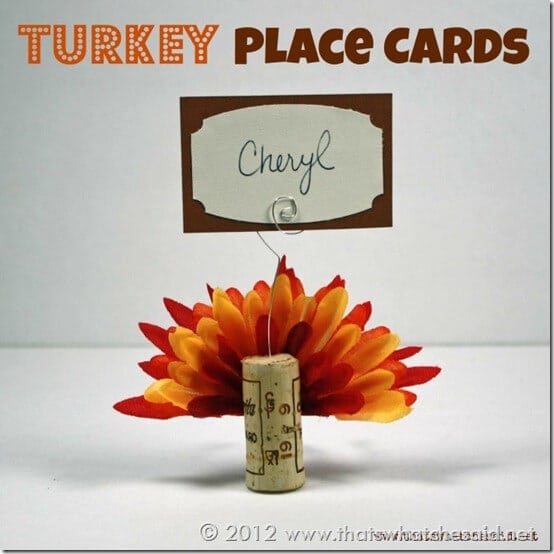 I also invite you to join me for my FIFTH year of my 25 Days of Christmas Series!  So many amazing holiday ideas AND you can see all my past projects as well, including some great Sweater Sleeve Wine Gift bags and some Hand painted Wine Glasses!!