I'm going to try to start a new series here on the blog called Tuesday Tips & Tricks.  Every Tuesday I share a tip or a trick that I learned or that I do daily in my home that I think you all might like.  I shared this post a while ago about how to easily remove the label from a jar.  Something I had been doing for quite a while and just thought "Hey I'll post about that!" and everyone seems to LOVE it because it is one of my top 10 posts still to this day!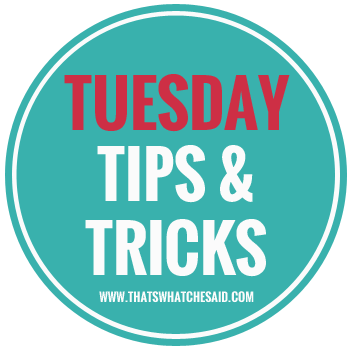 So each Tuesday I will share a household, crafting, organizing or cleaning tip!  Maybe even a blogging one in there every now and again!
Question:
What to do with all those awesome, beautiful and fabulous PHOTO holiday cards?
I love, love, love getting photo holiday cards from family and friends! Don't you??? But what do you do with them after the holidays are over? I hate to throw them away because I love them and I don't like to throw images away but I don't' have a great place to set them out in my home. My solution is simple!
Simple Solution: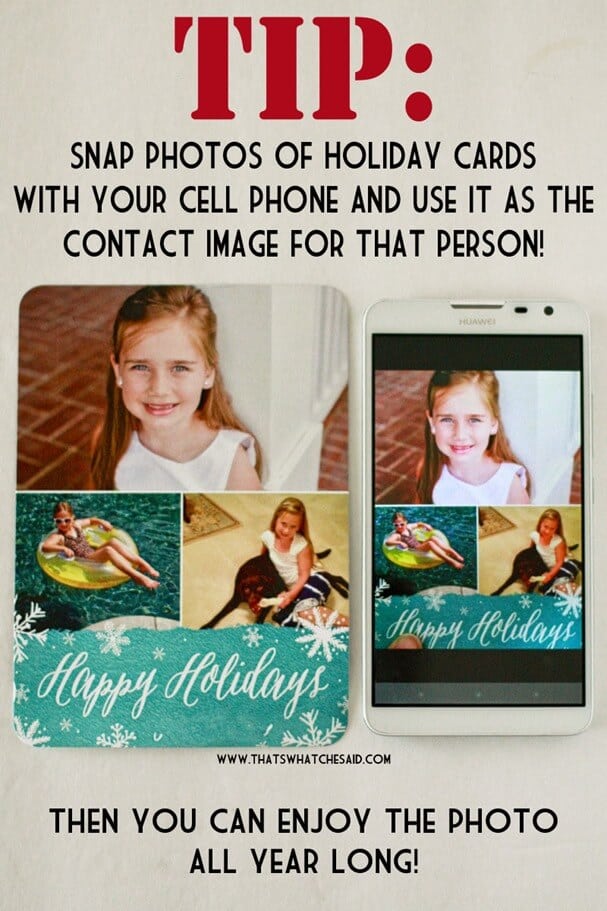 Snap an image of the holiday card with your cell phone.  Then make that the contact image for those people in your phone!  Then every time you call or text them you can see the image again!  It's a fun little surprise every time your phone rings!!!    Then when next year's come in, just replace the images!  It will be a good little stroll down memory lane and you can see how much everyone has grown in the past year!
You can also snap photos of them and have them display on a digital photo frame if you have one!
And here you can see me with no make up and yesterday's hair and my silly facial expressions and how I talk with my hands, lol!
If you like this Tip & Trick, be sure to enter your email address below and get ALL of my posts delivered for FREE to your inbox!  I never spam and that way you won't miss a thing!  You can also connect with me through any of the social media sites below!  You can also find all my Tips & Tricks Here!