Give boring photo mats some fun and life with washi tape!  Washi tape photo mats may just be my new crush!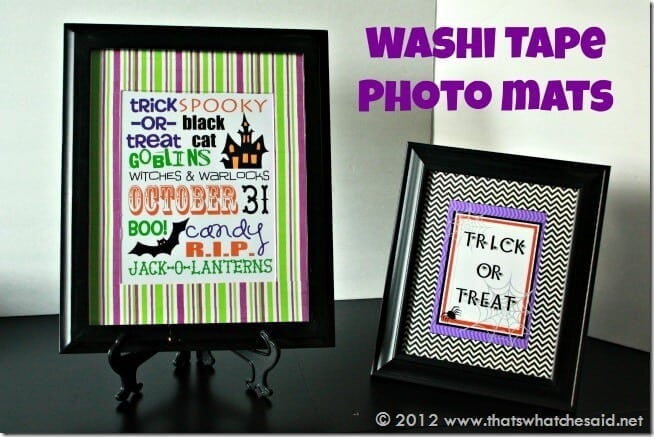 There are a ton of new faces here on the blog these days and I couldn't be more excited about that!  Thank you all for being here.  If you are new…you may not know that I have what some people might call a "washi tape obsession"!  It's true…admittance is the first step, right?  However I am not really ready nor do I plan on recovering from this obsession…because…well….IT'S AWESOME!
If you are new here you also may not know that I like multi tasking projects.  Wreaths that can easily be transformed for each season, using the same bases for several different projects, so on and so on.  So I really don't want to have to buy new picture frames for all my printables but at the same time get tired of the same ole frame on all of my printables…see where I am going with this?
Most frames you can get at Wal-Mart for about $3-$5 and most come with a mat so that larger frames can also be used for smaller photos.  Even if you just purchase a mat by itself…they are only $1 or two!  So this is a reasonable way to jazz up the boring frames!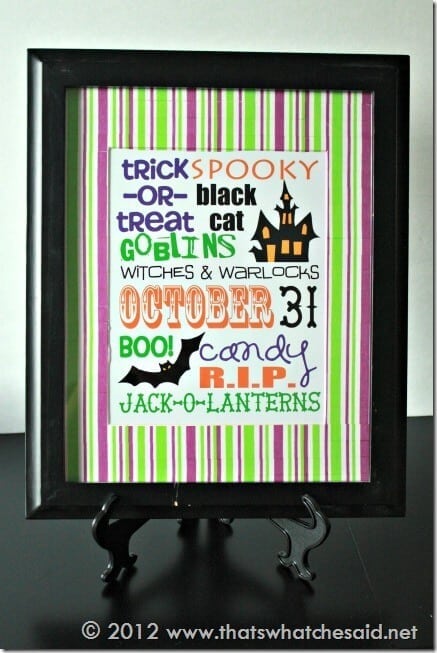 Here is a 11 x 14 frame matted down to an 8 x 10.  I used this purple/green striped washi tape on this guy.  You literally just take washi tape and cover it.  Lining the strips up as evenly as you can!  You can also download my Halloween subway art printable from last year for free!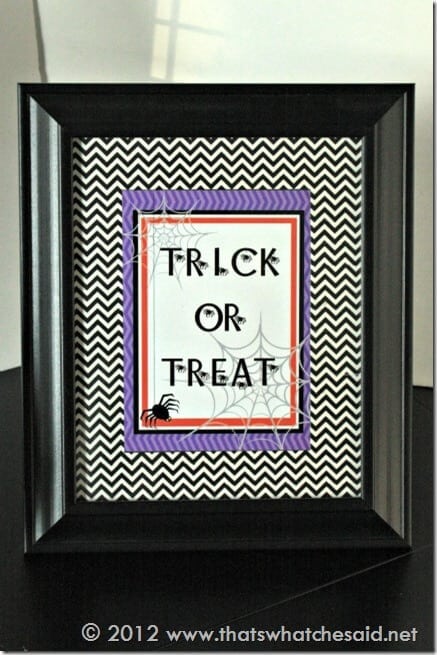 This one I just used black chevron washi tape.   I love how it turned out against the perpendicular chevron of my Trick or Treat printable  –which you can also download for free!
How cute would this look in your kids' room using their room colors?  Or change the washi-fied mats out for seasons around your main family photo?  Options are endless…I just used my Halloween printables from this year and last year since they were up right now!
While you are here, I'd love it if you checked out all my past Washi Tape Projects!