I told you I was obsessed with Washi Tape.  This poor little guy never had a chance!  After I finished the washi tape clothespins, and then covered the light and outlet covers with washi…this guy just happened to be in the wrong place at the wrong time.  He was chilling in a small bin that had a bunch of craft supplies that I needed to take back downstairs to the craft room.  He was just sitting there, all quiet and white and boring.  Look at him now!!!!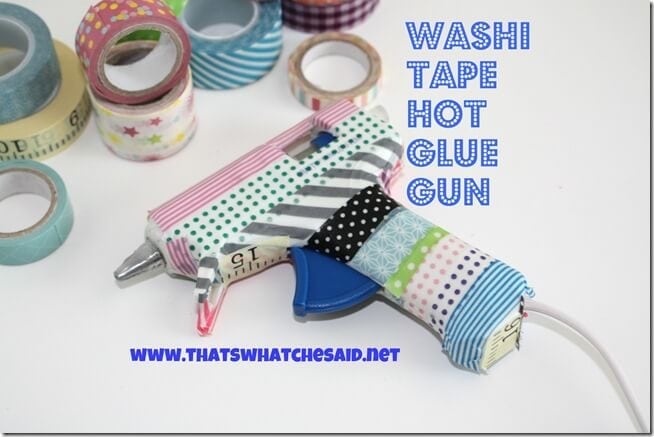 Directions are simple…get some washi tape,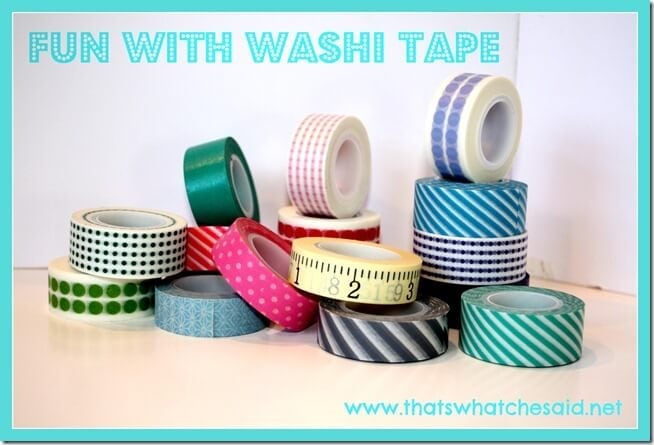 cover your hot glue gun with said washi tape!  I told you it was easy!  there are no rules for this.  Use what you like, what you have and slap it on anyway you need to!  It will make your boring hot glue gun…not so boring anymore!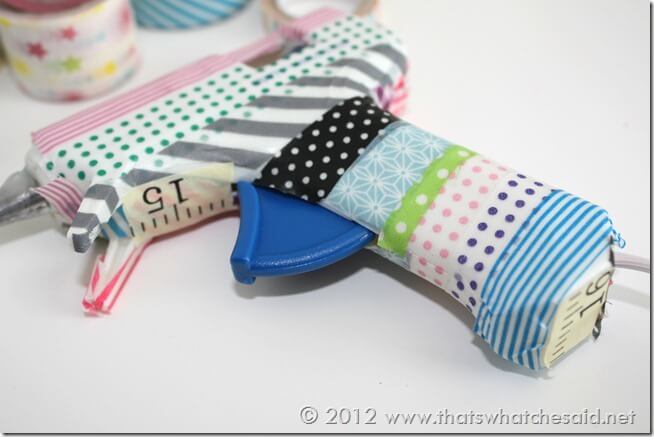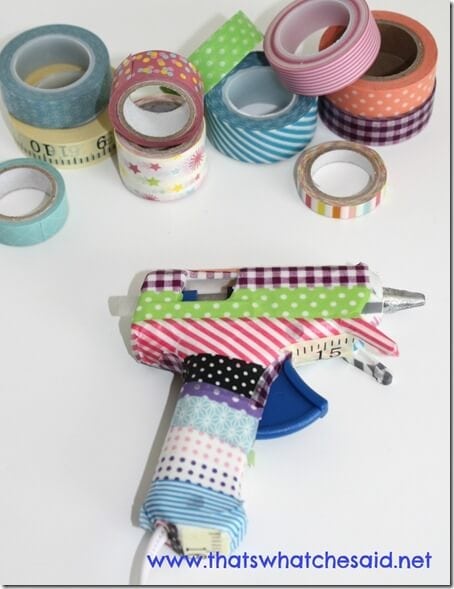 I loved my hot glue gun for the mere fact of it's brilliance…and now I love him because he's so pretty!
Want to see all my washi tape projects?  Click HERE and you can do just that!
Linking Up Here