I am delighted to have worked with Wal-Mart to bring you my honest experience from start to finish for their new online grocery shopping  The best way to grocery shop has arrived! Check one more thing off your list and save yourself so much time!   Online grocery shopping was painless, easy and worked great with my busy day-to-day lifestyle!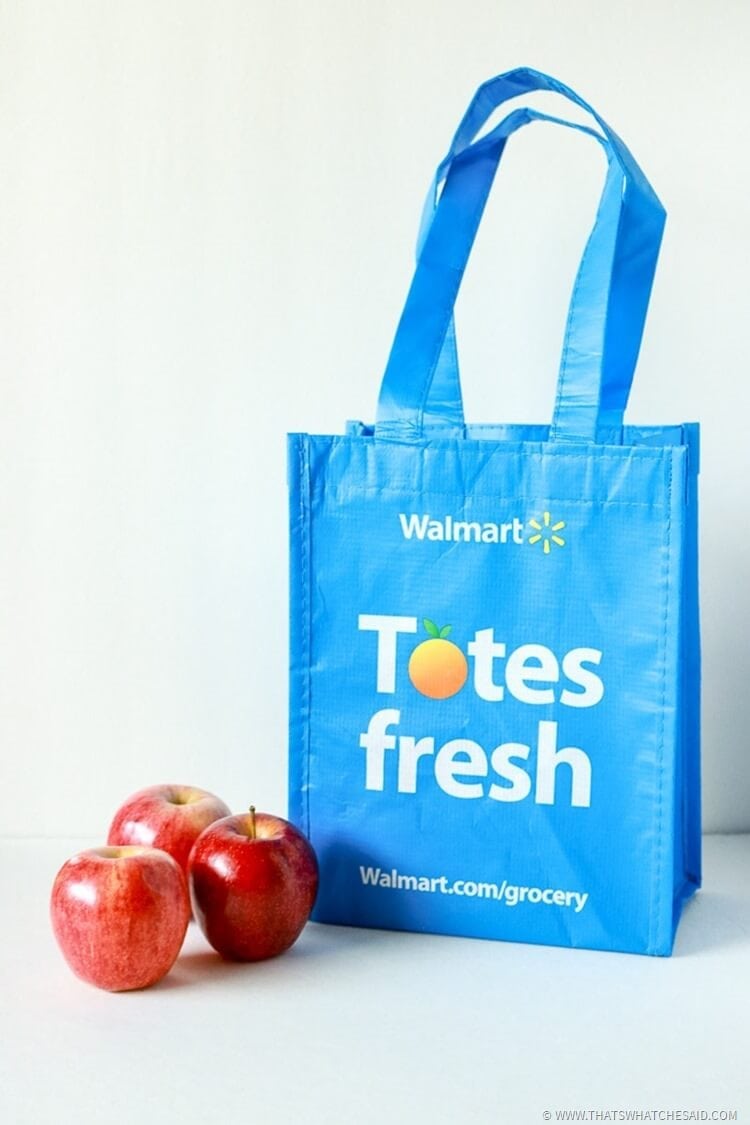 You know I love to share things that save time and help you keep a bit more of your sanity in tact!  Like this box trick and this label trick and now I am sharing the best way to shop for groceries.  My life is changed forever.   Order your groceries online, schedule a time to pick them up, drive there, THEY BRING THEM OUT TO YOU, you leave.  You don't even have to get out of your car!  This is the ONLY way grocery shopping with three kids is acceptable!
Let's walk through it shall we?
How to use Walmart Online Grocery Shopping Service
I went to the Walmart Online Grocery Shopping site and created an account.  Took 3 seconds.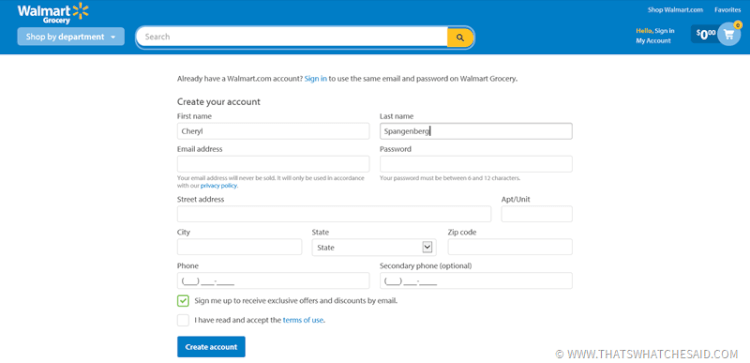 After you create your account it takes you right to the log in screen to get started!  Then get shopping!  You can search by department on the left hand side or you can just enter what you want using that search bar at the top!  You can update quantities when you click the "add to cart" button and everything you have added is right there on the right hand side in your cart.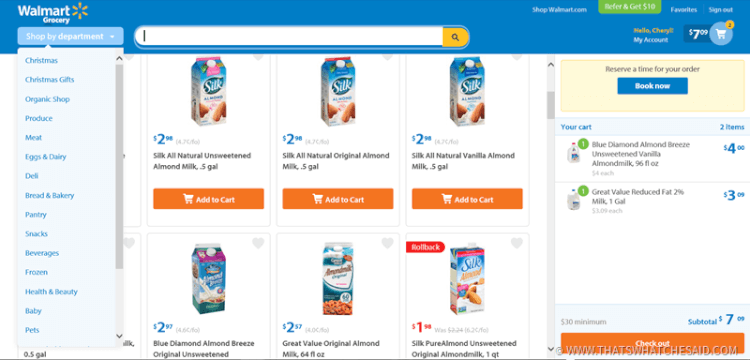 You can review your order and also check items that you will or will not accept a substitute for!  So easy!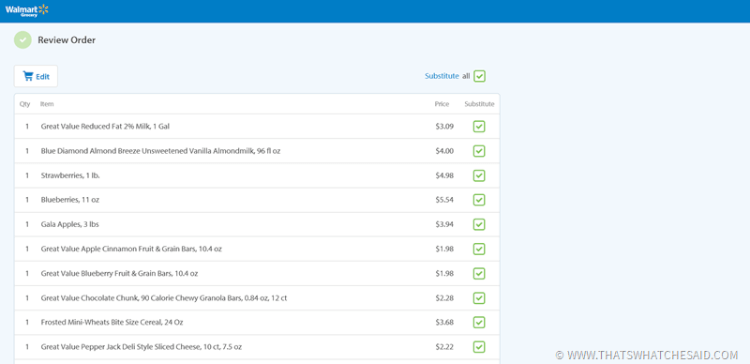 Check out is easy!  1.  Select your pick up location: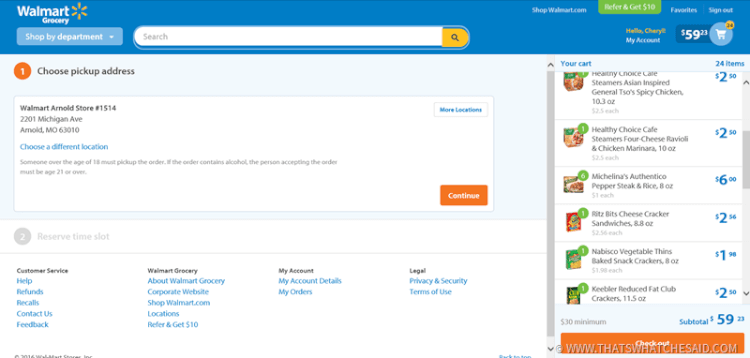 2.  Reserve a pick up time: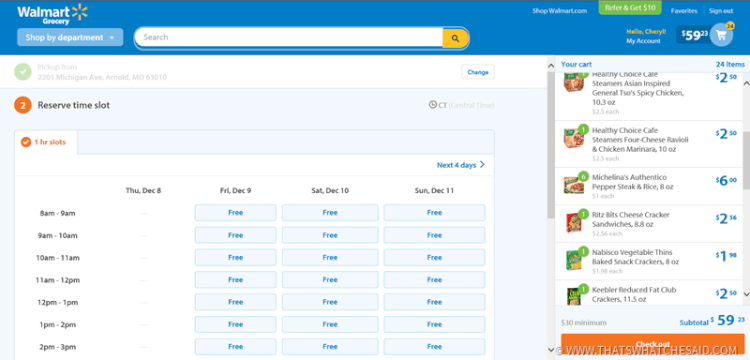 3.  Confirm!  Groceries ordered in 1-2-3!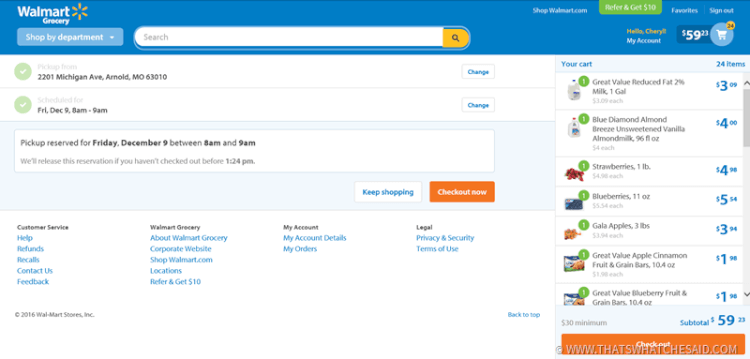 To make it even easier, i downloaded the app on my phone.  I dropped my kids off at the bus stop and then I hopped on my app and let them know I was on my way!  One single click and then it used my GPS to let the store know how many minutes away I was!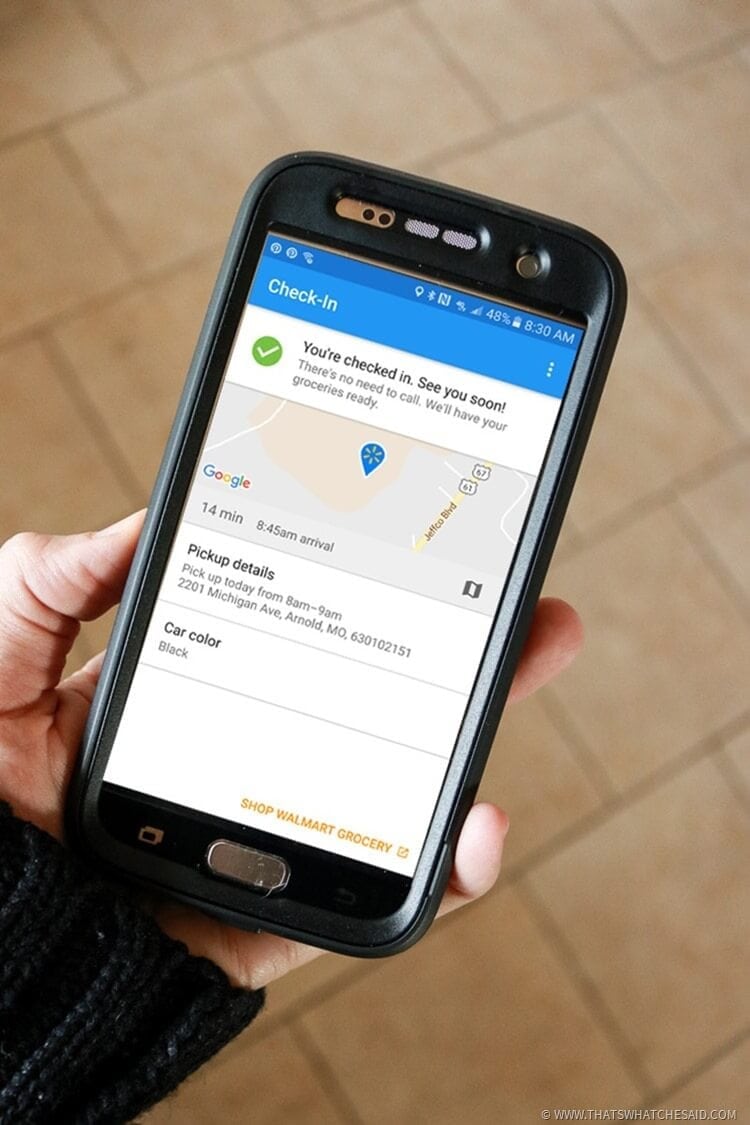 When I got to the parking lot everything was labeled both with signs and painted on the actual concrete so I knew exactly where to go!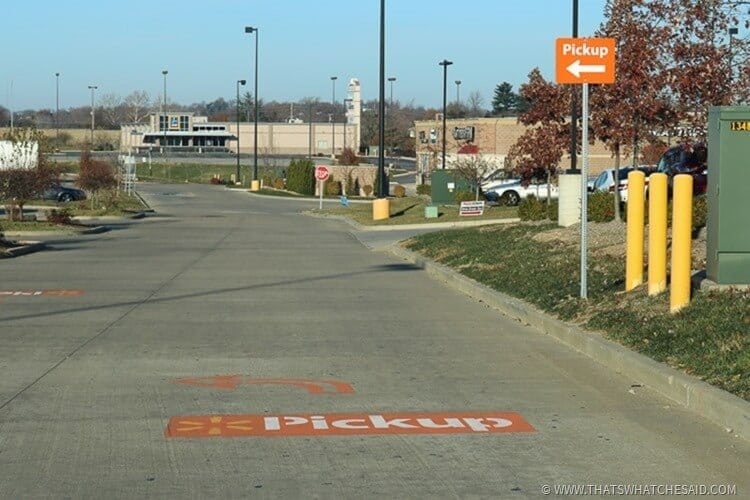 I pulled up and this super nice worker pulled out my groceries and loaded them in my trunk for me!  He alerted me to any substitutes and then I signed and done!  I mean…seriously it was so easy!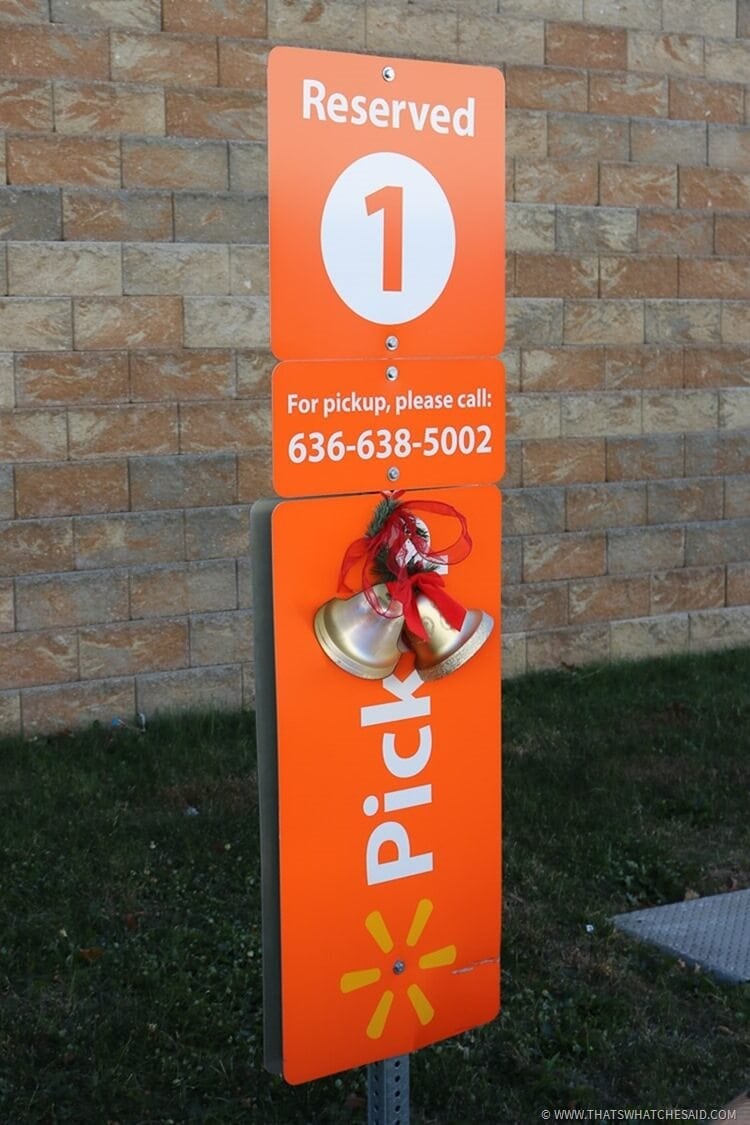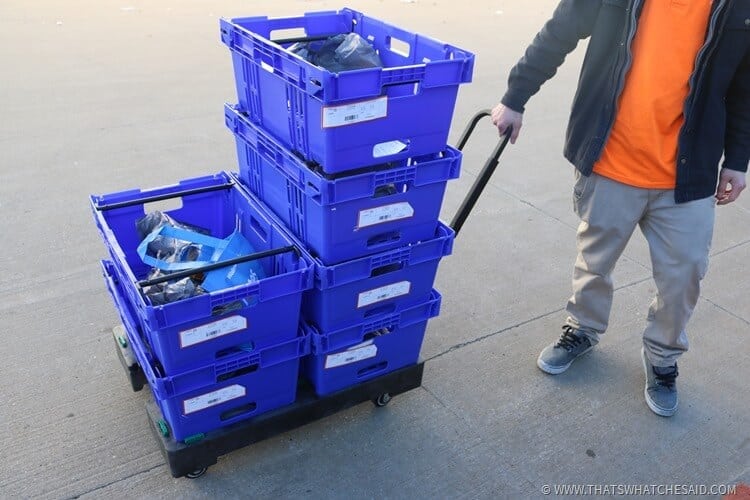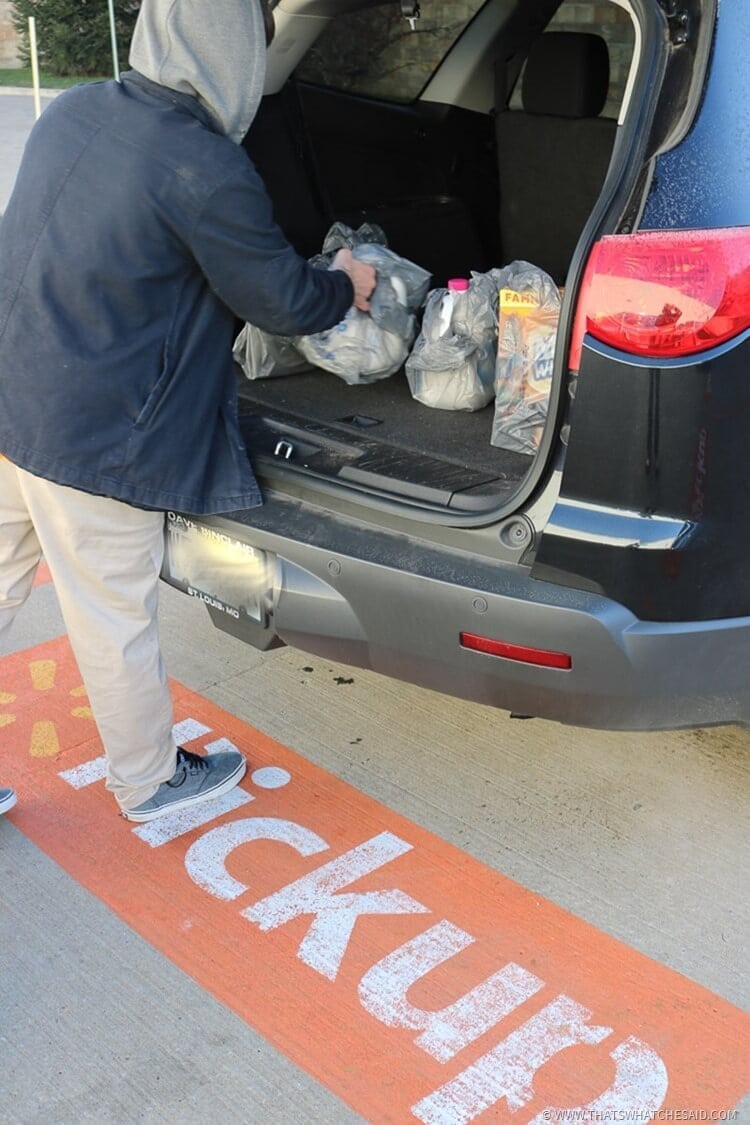 I got home and everything I had ordered was there and ready for me!  If only they came home to put it all away, right?  Selection was great, my produce was perfect, this is guaranteed, or your money back!  There are no hidden service fees, I paid exactly what I would have paid if I went in the store!  HOWEVER, I didn't have t haul three kids in the store with me so I was not a complete hot mess after this shopping trip!  P.S. I didn't even put on shoes, I had on slippers!  I felt like a true Grocery Hero!
I invite you to try Walmart's Online Grocery!  It will change your life!