These cute little swirl cookies are a perfect treat for your special occasion…such as Valentine's Day!  You can certainly make these for any holiday or any occasion…(read: a Tuesday) however I thought they would be fun for Valentine's Day!  I use store bought dough to make it extra simple!  Change out the colors to match your party theme or your preferred holiday!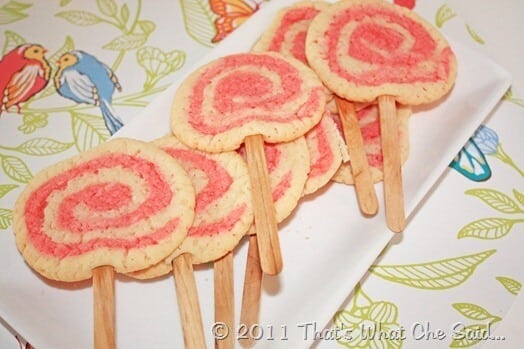 Ingredients Needed:
1 roll of refrigerated sugar cookie dough
red food coloring
parchment paper
popsicle sticks or cookie sticks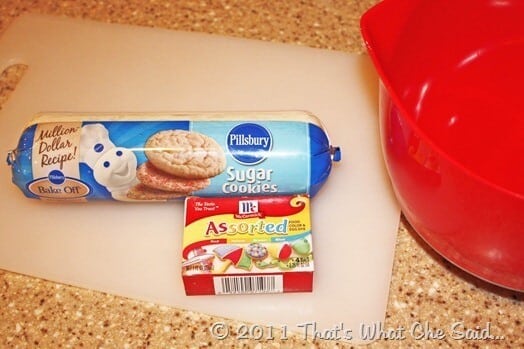 Start out by dividing your cookie roll in half.  Add one half to a bowl and add a few drops of food coloring and knead until mixed well.   Return to the refrigerator to chill for at least 10 minutes.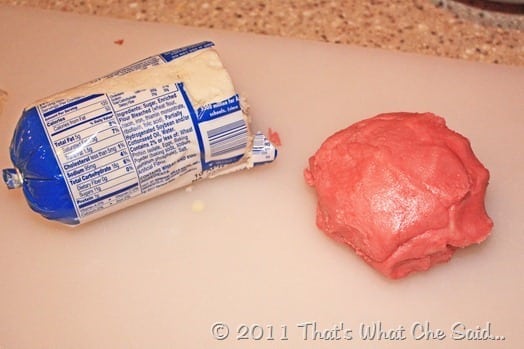 Remove from fridge and roll out each color on a piece of parchment paper.  I then trimmed the dough to the same size.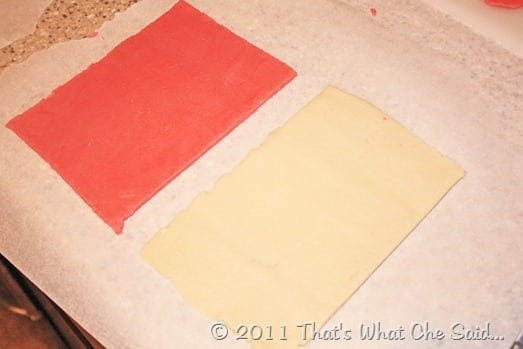 Flip the pink dough right on top of the white using your parchment paper to help!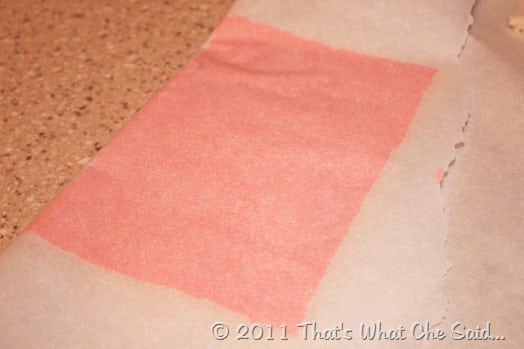 Peel back the parchment paper on top and you are left with stacked dough!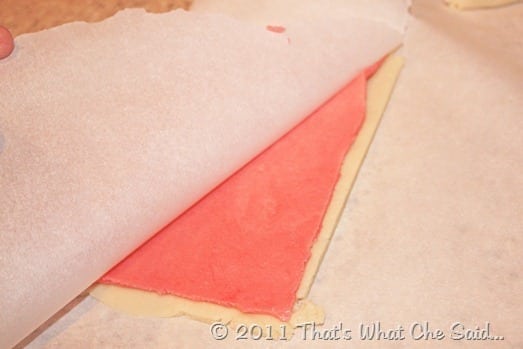 Roll the stacked dough into a log and put in the freezer for about 20 minutes to harden up.  It doesn't need to be frozen but needs to be pretty firm!  Repeat with remaining dough.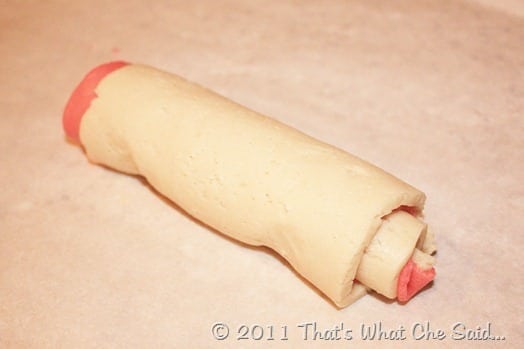 Remove log from the freezer and slice into 3/4" slices.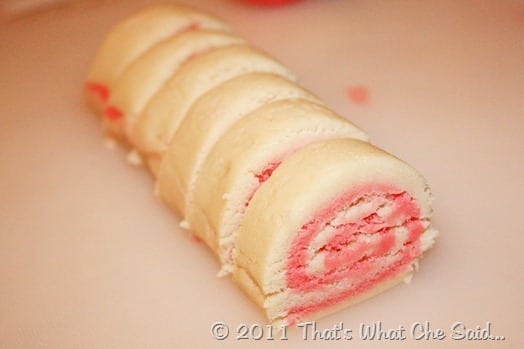 Transfer to  a cookie sheet, lined with parchment paper and insert popsicle sticks!  Bake according the package.  Since the dough is very cold, I had to use the upper time on the packaged directions.
Remove from oven and cool and enjoy!