Good morning friends!  Today has so much going on!  I am sharing my tutorial for Valentine DIY Topiary and then I am sharing my TALENTED friend's projects as part of our Valentine Monthly Crafter Blog Hop Party and lastly, but certainly not least, I am sharing a GIVEAWAY for THREE Winners for an Erin Condren Prize Pack!  Yay for today!
OK let's start with a cute, simple project to add some Valentine love to your décor!  Valentine DIY Topiaries!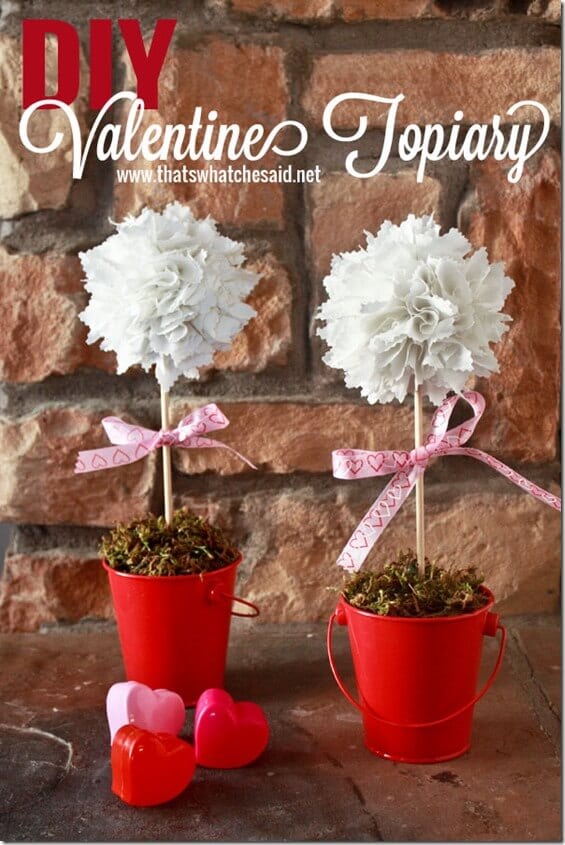 Supplies Needed for a DIY Topiary:
Pinking Shears
White Fabric (I used an old sheet!)
Small Wooden Dowels
Small Buckets
Dry Bean Filler
Moss Filler
Valentine's Ribbon
Styrofoam Balls
Styrofoam Tool or screwdriver
I picked up the black beans (that I have used for filler before in my Mickey Mouse Center pieces!) Moss, Ribbon, Styrofoam balls and buckets at the dollar store.   Next I cut my fabric into roughly 3" x 3" Squares.  They do not have to be perfect.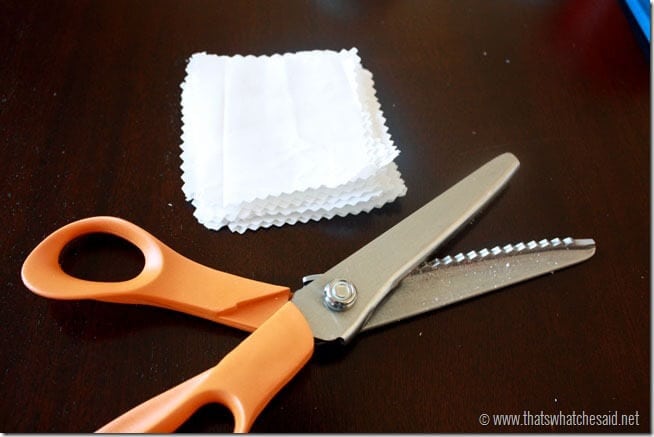 Next take a square and center your poking tool or screwdriver in the center.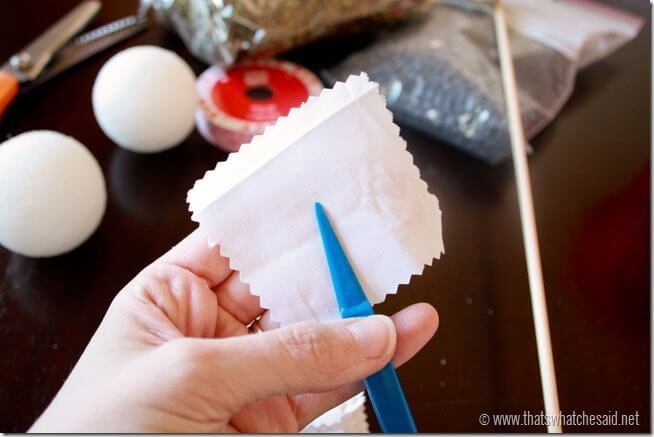 Wrap the fabric around the tool.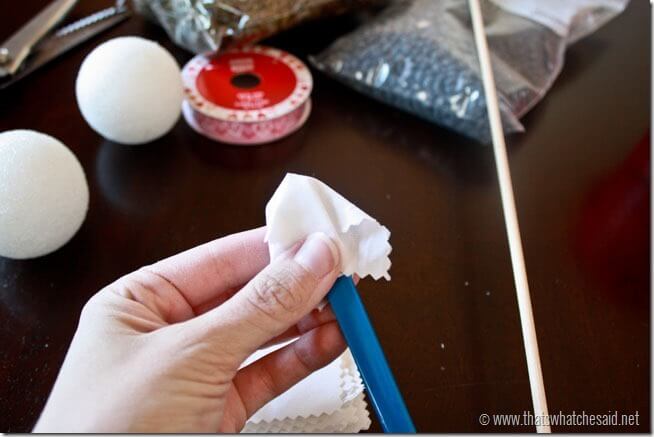 Poke it into the Styrofoam ball.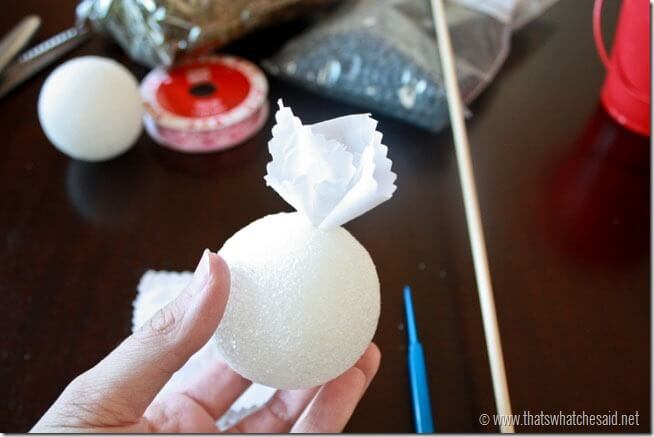 Repeat over and over until your Styrofoam balls are covered.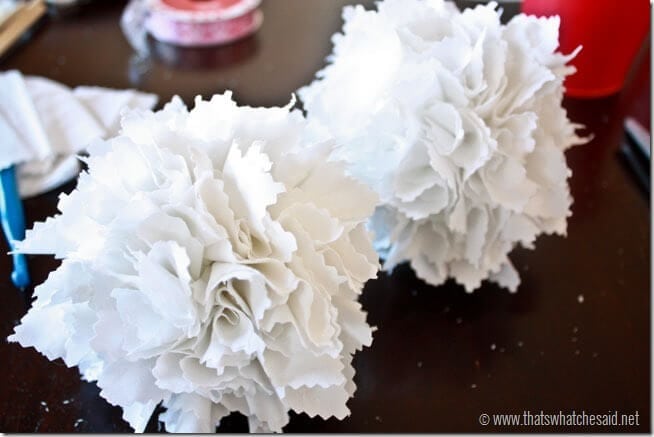 Next fill your buckets with the black beans.  Add dowels to your topiary tops and center in your buckets using the beans to support the sticks.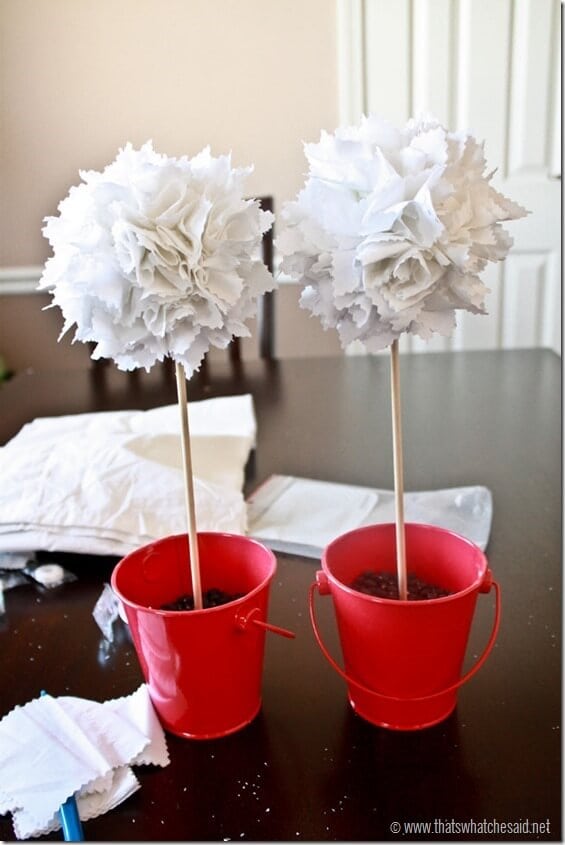 Add some green moss to the tops to cover the beans.  I love the way the green adds some freshness to the topiaries.  Warning:  It is MESSY stuff…I have moss pieces everywhere.  I will note this next time I use it!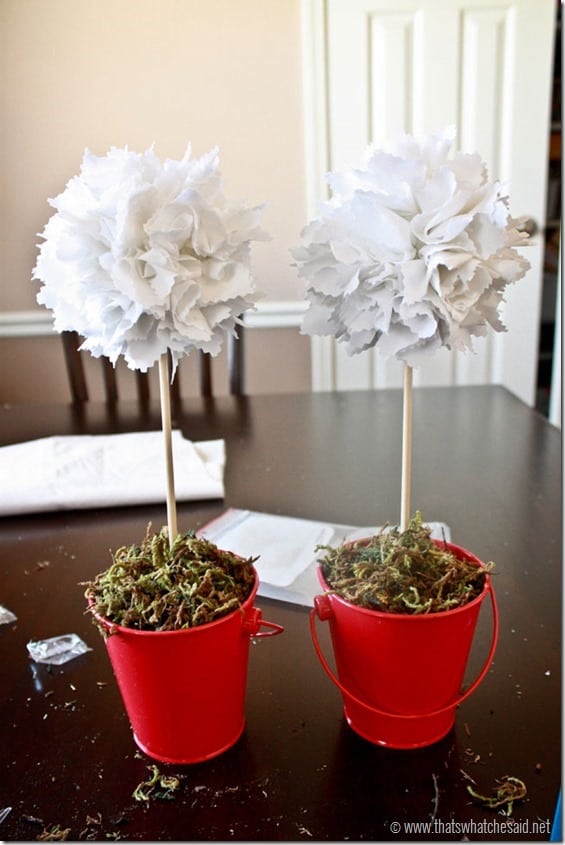 Lastly, I added a cute Valentine Ribbon Bow to jazz up the boring dowels.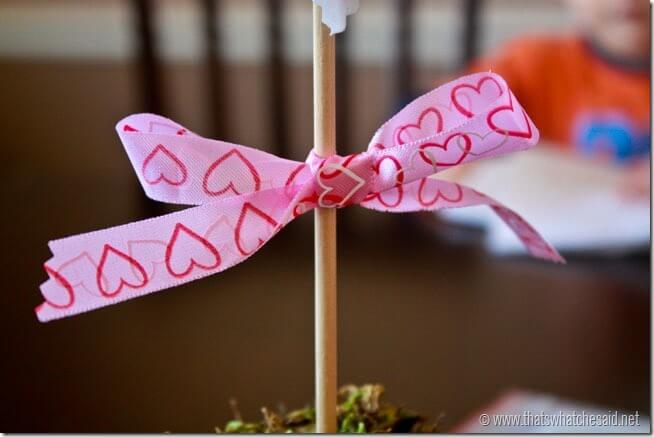 These can adorn your mantle, your buffet table, use as centerpieces on your table or simply add to a end table in your living room!  Sweet, Simple and Lovely!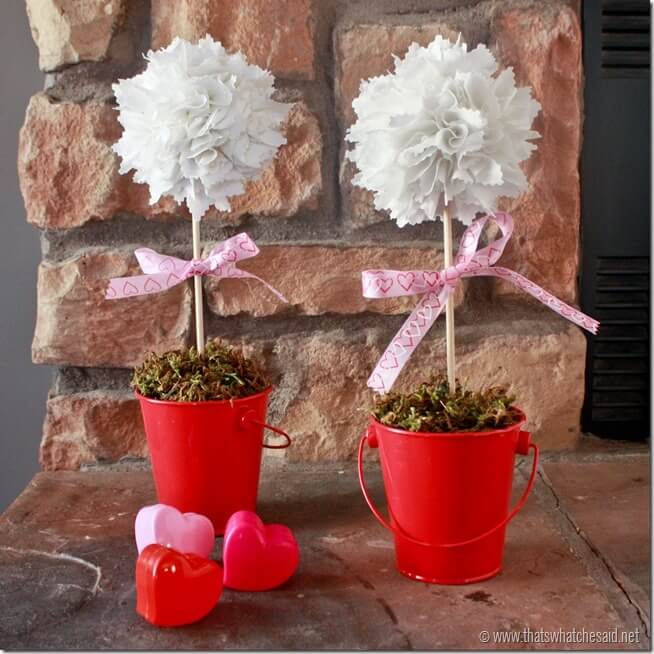 I'd love it if you stopped by my friends' sites and checked out their fabulous Valentine Projects as well!  Love is in the air!  Simply click the photo(s) below and you will be taken to the post!  Keep reading for the Erin Condren Giveaway!