This post is brought to you by FrogTape brand painter's tape. All opinions are 100% mine.
Oh-Mah-Word….This FrogTape® Shape Tape™ is pure awesome! I created this adorable Upcycled Serving Tray in no time at all with the help of the Scallop Shape Tape™!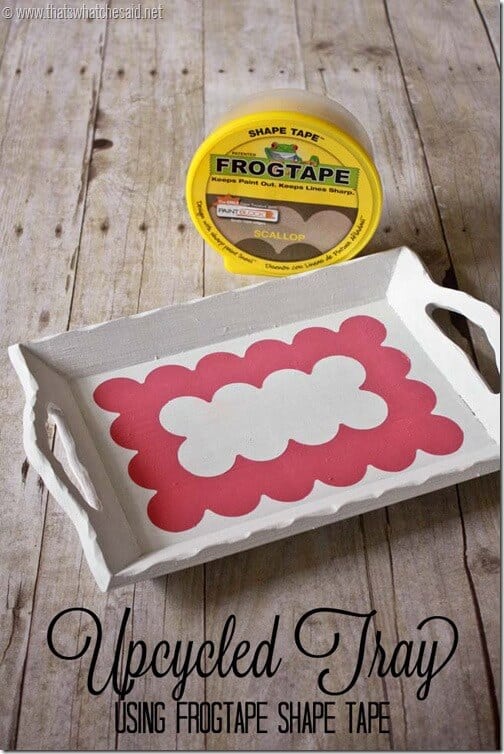 I started out with this killer garage sale find. This perfectly sized small serving tray for $0.25…yes A QUARTER! You can't beat that! I gave it a facelift with a bit of white paint to create a blank canvas!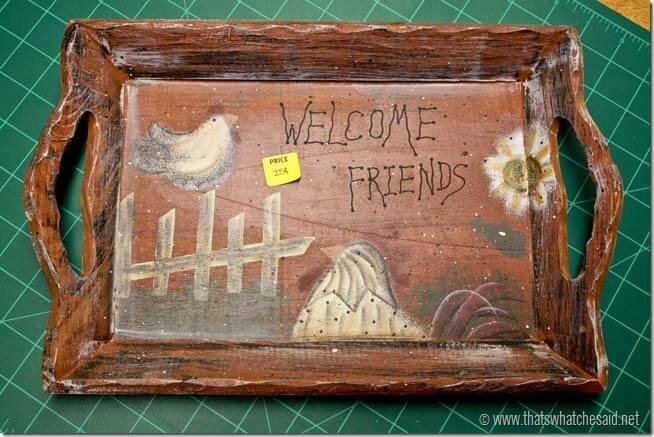 After it dried I got to work applying my Shape Tape. It comes in a roll inside a container and it is already cut in the pattern for you! They have chevron, scallop and a wave pattern! The tape itself has a backing that is split down the middle so it makes it REALLY easy to position and place your tape perfectly!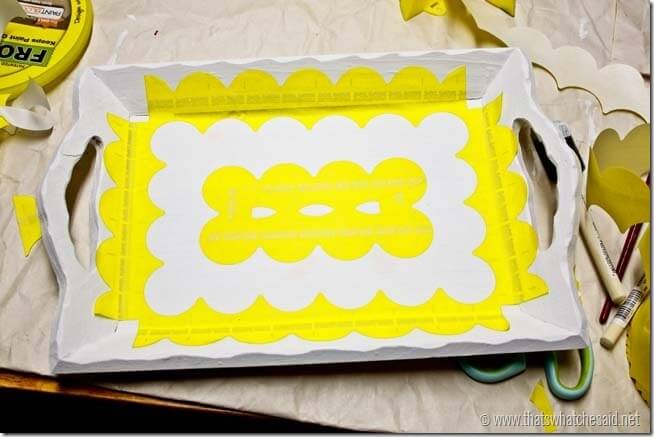 I went back and forth on the pattern/design I wanted because there are so many different options you can create with one type of tape! I decided on this scalloped frame in the center of the tray!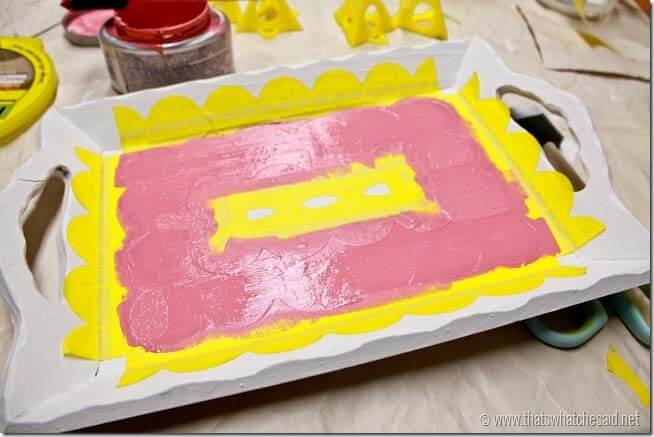 Next I painted the inside. The great thing about Shape Tape™ is that it is treated with patented PaintBlock® Technology, a super absorbent polymer that reacts with the water in latex paint and instantly gels to form a micro-barrier that seals the edges of the tape, which helps prevent paint bleed. I peeled up the paint with ease while my pink paint was still wet.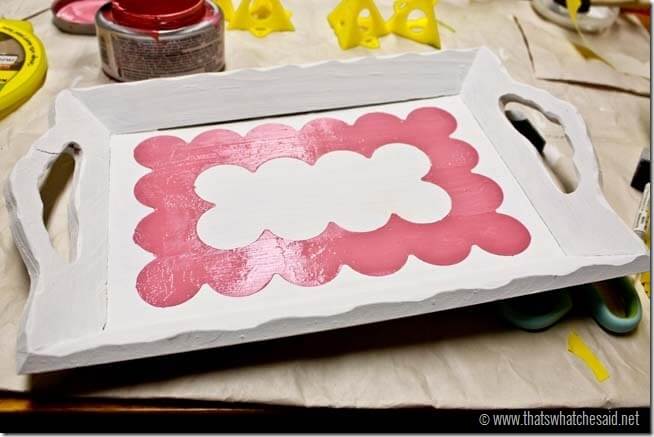 I was left with this adorable pattern on the center of my tray! Complete with crisp lines!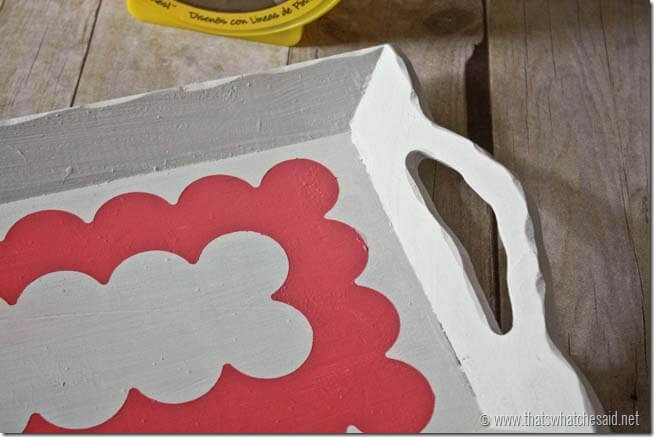 Honestly…I am not sure that anything is safe from me again! It was so great to work with and the fact that the pattern IS the shape of the tape makes my life so much easier! How cute would this be as waves on light switch covers for a fish/ocean/duck themed bathroom? Or how about some glass etching on a vase? Options are endless! You can get your own Shape Tape™ at participating Lowes and Walmart locations, and all Menards stores across the United States.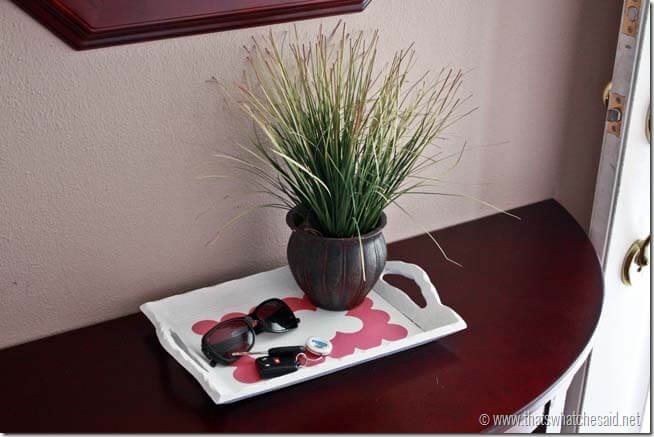 My new tray will be perfect on my entry way table to collect the keys, mail and sunglasses that normally are just strewn about!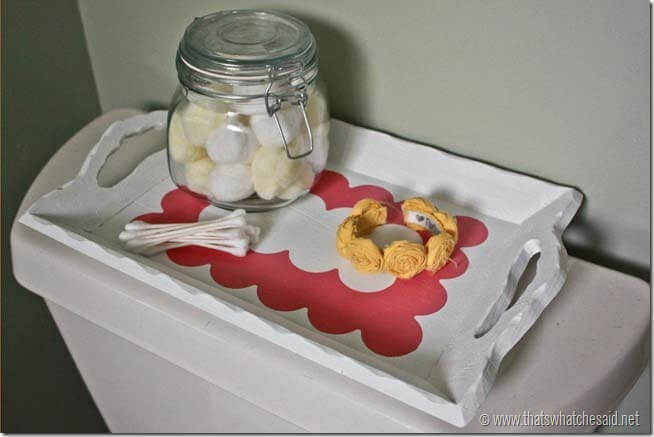 Or how about in my bathroom to keep my jewelry, cotton balls and q-tips? I feel it will be very useful!!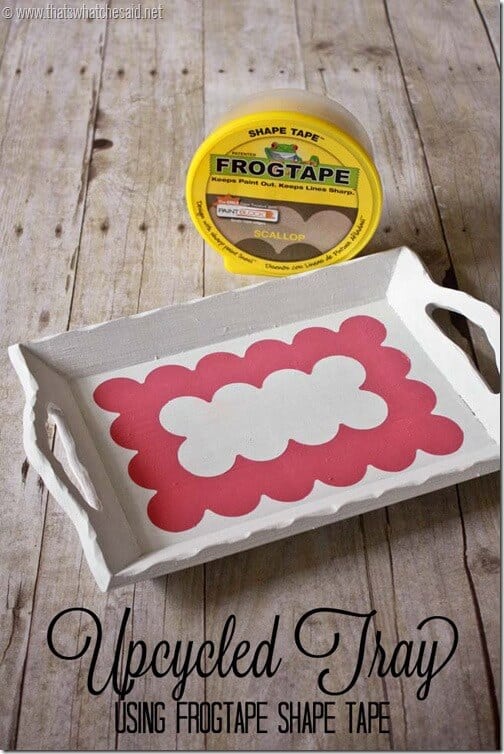 Be sure to check out all of my DIY projects and Crafts!