With Easter right around the corner I thought it would be the perfect time to share my Tips to the Perfect Hard Boiled Egg for this week's edition of Tuesday Tips & Tricks!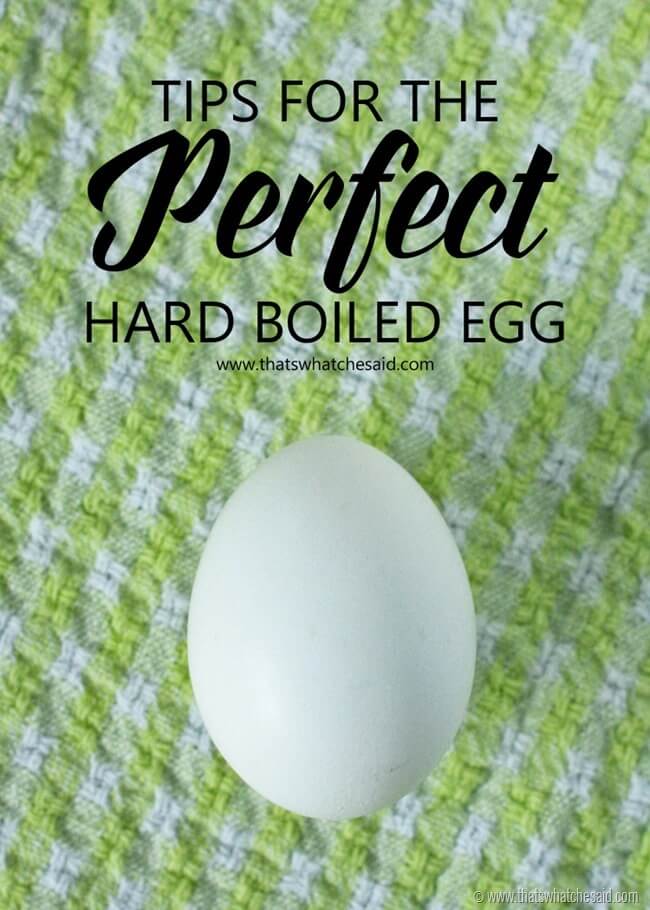 I swear I have tried it all.  Haven't you?  It seems like very other day there is a new pin or post on Facebook sharing the best way.  Your mom, dad, aunt or grandma is telling you you are doing it wrong!    Well I feel I have tried them all and this is the way I have found to work the best!!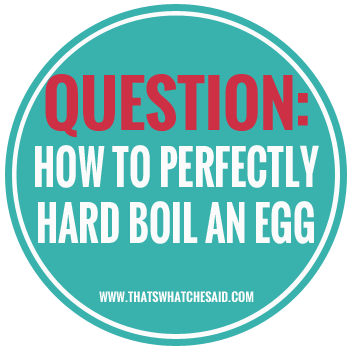 1.  Start with the eggs in your pot.  Cover with COLD water just so that the eggs are submerged.
2.  Heat on High until the Water is to a rapid boil.
3.  Turn OFF the heat but do not remove the pot from the hot burner.  Set your timer for 10 minutes.  Here is also a great place to add a tablespoon of SALT.  This will help those perfect eggs peel easily!
4.  When your timer goes off.  Scoop the eggs out of the HOT POT and into a different bowl or clean side of your sink.  Cover all the eggs with COLD water and add 2 trays of ice cubes to the water and let cool completely.
5.  Dry eggs, return to carton and you will have yourself the perfect hard boiled egg!
I think it's safe to say you can put all your eggs in one basket with this method!  I'm sorry…I could not resist to write that!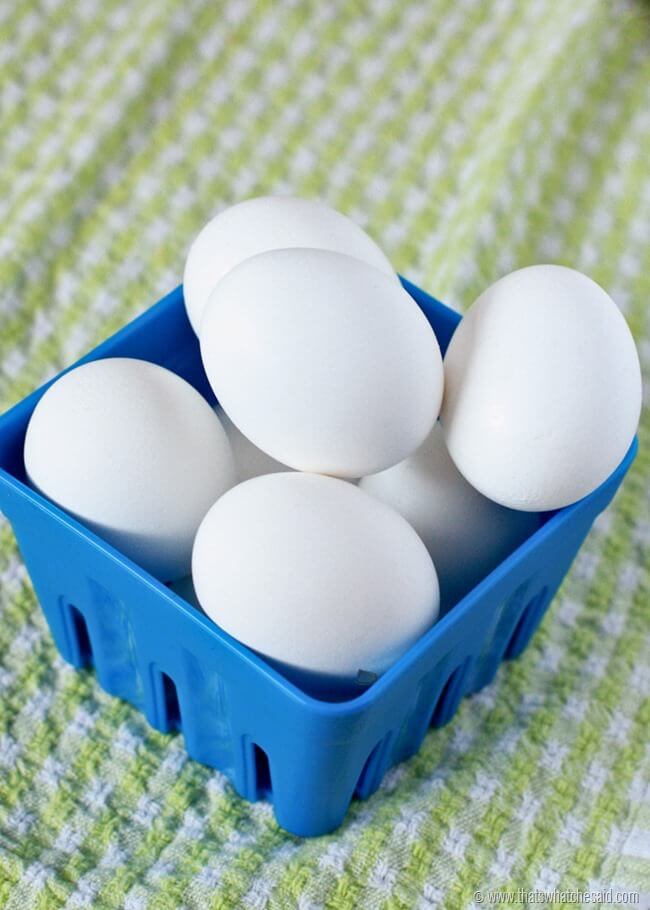 Stop by for more Tips & Tricks!  You can sign up in the email form below so you don't miss a Tip!