Take candy peppermints and turn them into a beautiful Peppermint Serving Tray this holiday season! You can even add some candlesticks and make the tray tiered! A Tiered Peppermint Serving Tray is perfect for desserts and treats to display on your holiday table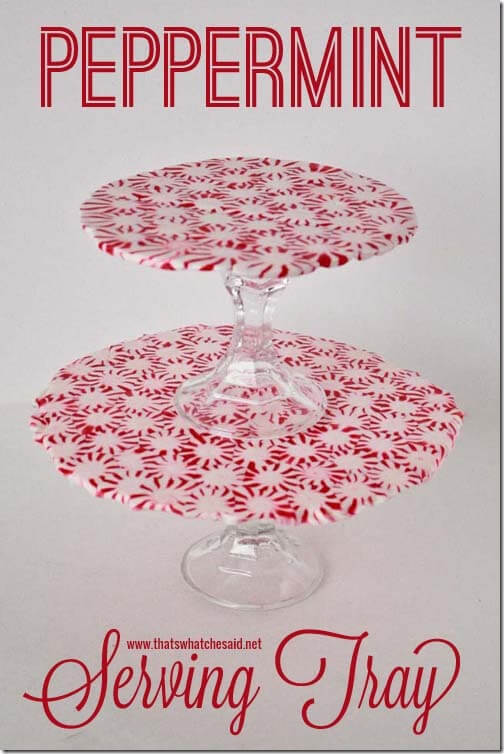 I am in total love with this Tiered Peppermint Serving Tray!  Last year I made this Mod Podged Tiered Platter using some adorable holiday fabric napkins and I used it throughout the holiday season!
I remembered back when I was in Girl Scouts, and we made these melted peppermint ornaments.  I got to thinking…why can't I make them into a tiered serving tray instead?   And this little creation occurred!  I am so happy it did!

Peppermint Tray Supplies Needed:
2 bags of Peppermints (red or green)
Parchment paper or a sil-pat
Baking Sheet sheet
Candle sticks (Dollar Tree)
Hot Glue/Glue Sticks
How to Make a Tiered Peppermint Tray:
Begin by preheating the oven to 325 F.  If your peppermints are unwrapped you are ready to move on. If your peppermints are wrapped, unwrap them all first!
Next, I used a springform pan as a guide for my large circle.  Add parchment paper to a baking sheet and then arrange the peppermints, using the springform pan as a guide. This does not have to be a perfect circle.
I used almost a whole bag for my large platter and read on to see how I didn't even need the springform pan to make these so that is why I didn't list it in the supply list above.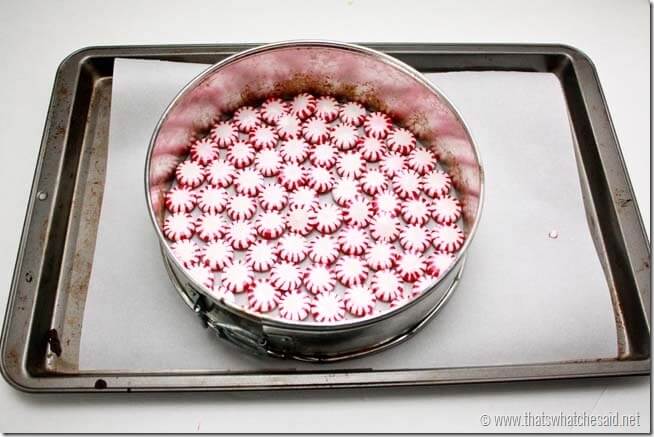 Then, bake for 9-10 minutes.  Watch the peppermints closely.  You want the mints melted together but not totally liquefied! 
Carefully remove the baking sheet from the oven and let set for 2 minutes. Remove the springform pan. If needed, use a butter knife or the back of a spoon to "shape" your platter if the peppermints start to run.
I repeated for the smaller platter.  Here is when I realized that you don't really need that springform pan form.  When you remove your sheet from the oven you can use a butter knife to re-shape the melted candies into a more circular shape!  Worked great!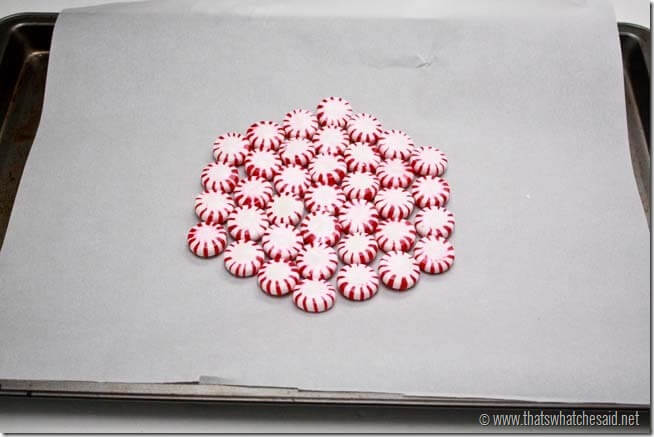 Once they were cool I peeled off the parchment paper and then attached them to the candlesticks with hot glue!  Weird I know, but it worked great and I can just use a blow dryer to heat up the glue and remove it after the holidays!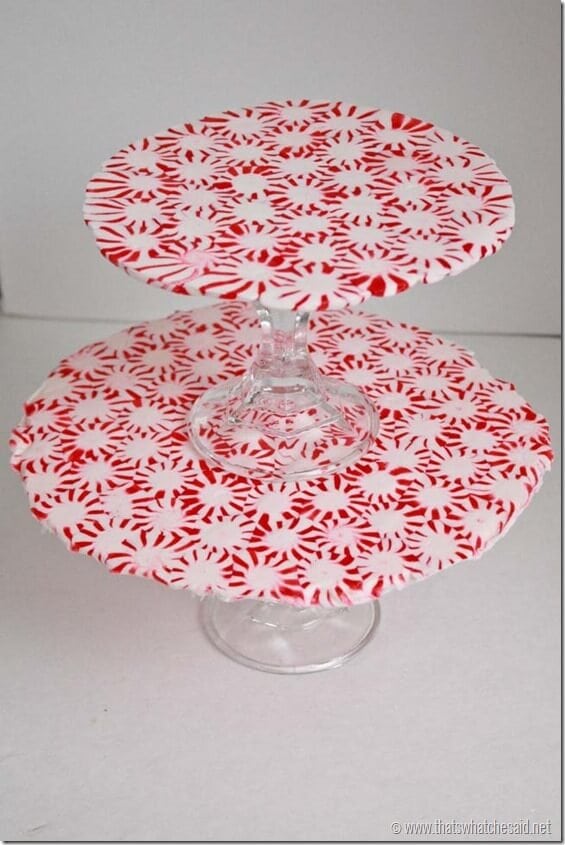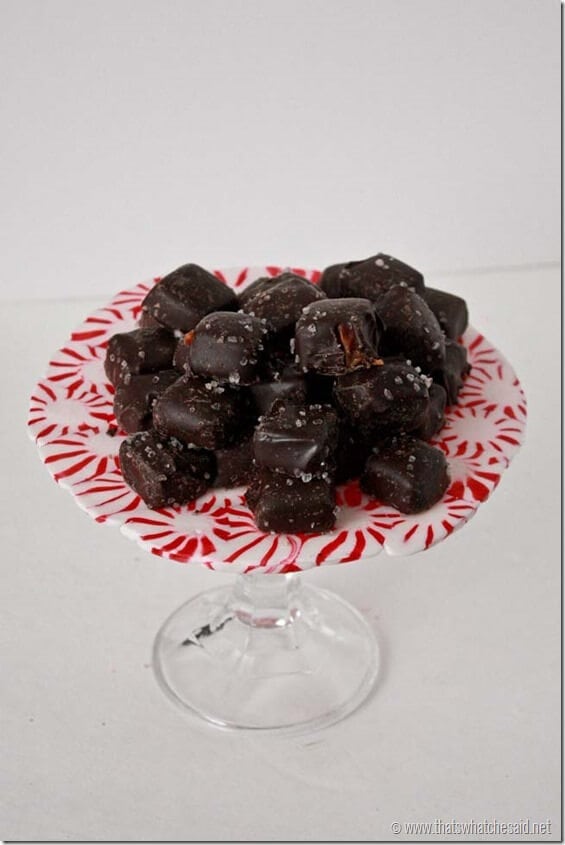 You can choose to use them stacked on top of one another or by themselves!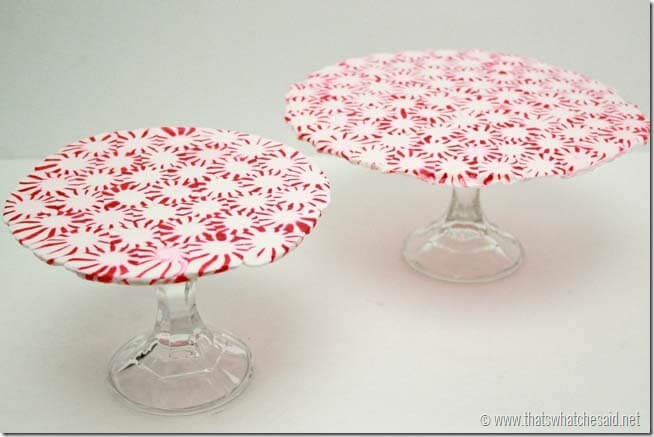 Helping me celebrate the series today is Heidi from Happiness Is Homemade! Heidi is one of my real life bloggy friends! We got to spend some time together at SNAP last spring! I just love her! Heidi is sharing this fun Christmas Word Search printable! Hop over to her place to download a copy for yourself!