This is a tried and true method for the best way to keep avocados green!  It's so easy! Last week I shared this video I discovered on my Facebook page on how to choose the right avocado!  So now that you know how to pick the best ones…how do you KEEP them that way once you cut into them?  I have that answer for you!
Don't you hate that though….you only need half an avocado and what to do with the other half?  You know in like 2 seconds it's going to turn brown because it might seriously be the chameleon of delicious buttery fruits.  Wait…is Avocado a fruit?  I digress…Anyway…it's annoying.  Why do you have to turn brown so fast you wonderfully healthy super food?  Why?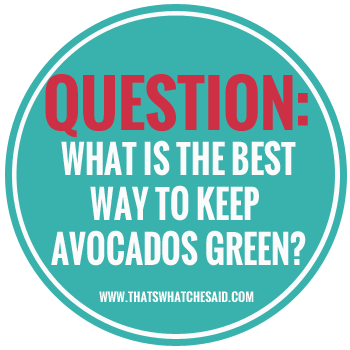 I have a SIMPLE tip to keep your beloved green goodness GREEN!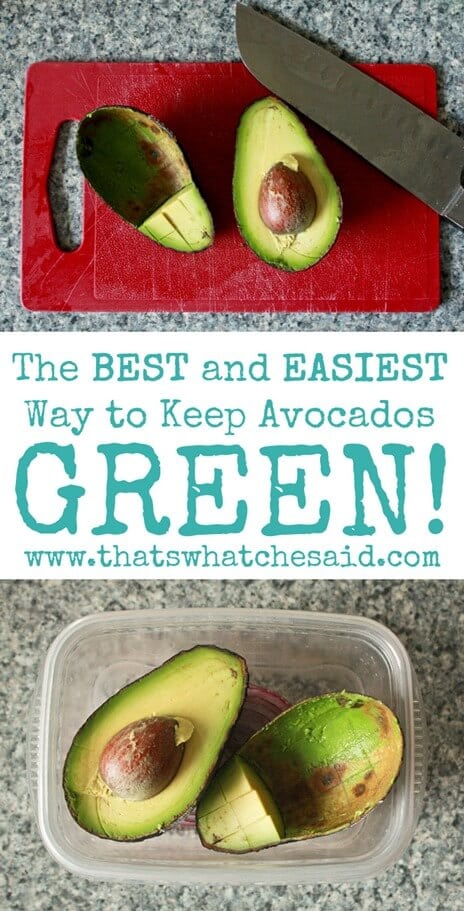 Place your cut avocado on top of an onion slice and seal it in an air tight container in the fridge!  It's as easy as that.  I have tried with both yellow and red onions and have success both ways!
Don't believe me…let me show you!
Here is left over Avocado after Spangenbaby had his fill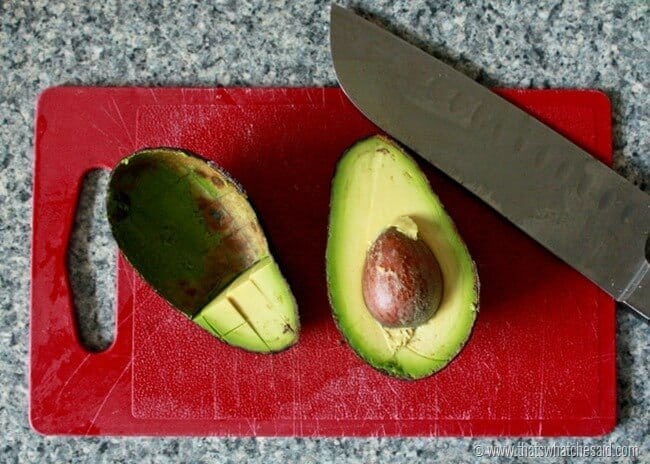 I had some red onion left over from a salad and I just cut it in half and placed it in the bottom of the container.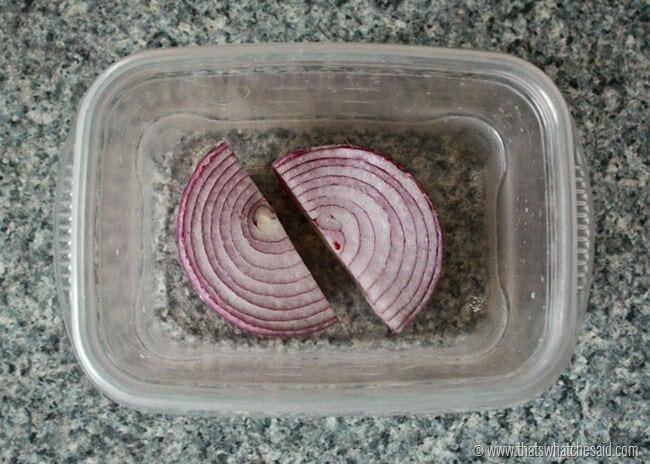 I placed the avocados on top of the onion.  Skin side to the onion.  I popped on the lid and placed in the refrigerator.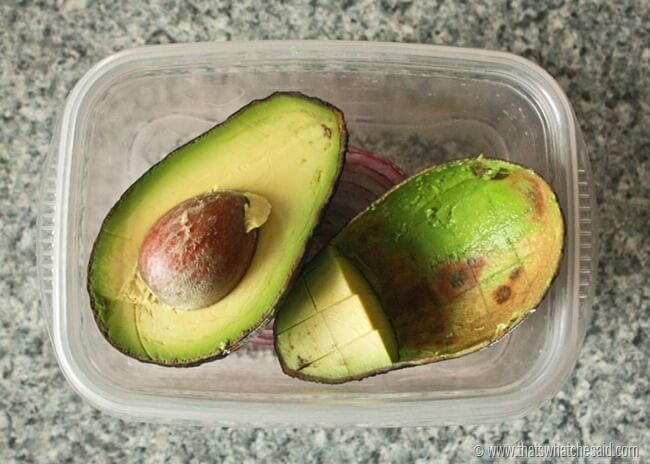 Here they are over 24 hours later!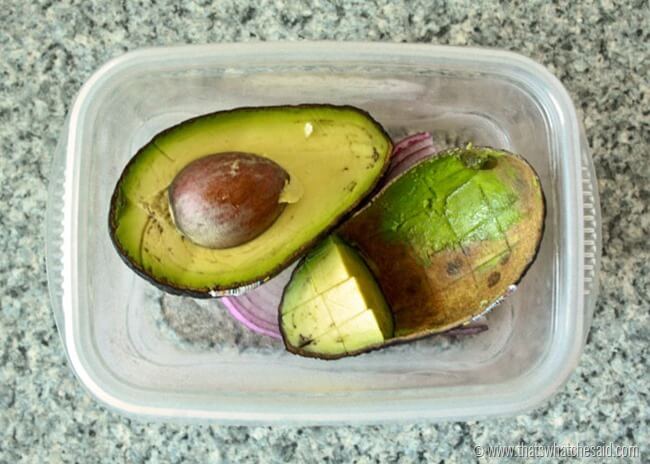 You can see a few darker spots within the flesh but all in all it's still green and appetizing!!  Here it is up close!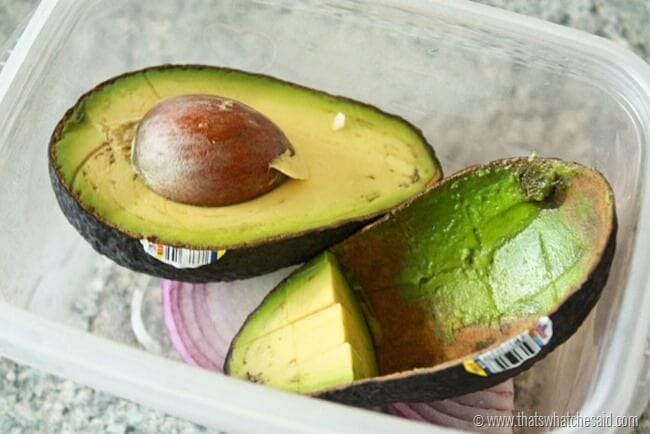 Seriously amazing!  I will do this every time now!  You can check out all my Tuesday Tips & Tricks here!  Might find something you never knew before!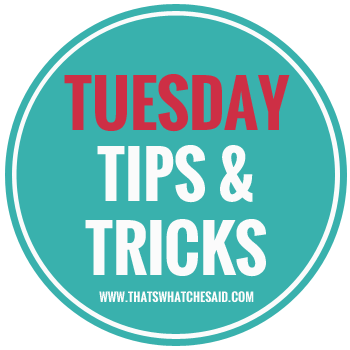 For example, do you know my EASIEST way to remove labels from Jars and bottles?  Without Chemicals?