Are you ready for an epic tail?  Yes TAIL!  Disney Super Buddies movie came out on Blu-ray Combo pack August 27th, but I was lucky enough to get my hands on a copy before that.  My boys LOVED it (and so did I!)  Such a fun movie with a great message!  It's funny and a great movie for the whole family!
In honor of these super pups, we decided that my boys needed some superhero capes to wear while they watched the movie! As you all know I am not a sewist. (sewer sounds stinky!) So if I can make these…YOU can make these for your little super heroes!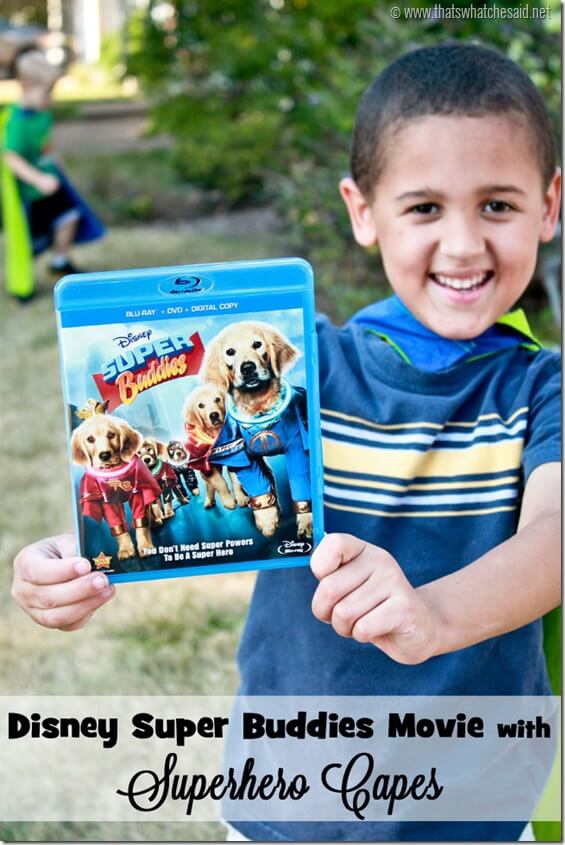 Supplies needed:
2 yards of fabric (1 yard each of two coordinating colors)
2 pieces of felt (1 of each coordinating color)
Thread to match both fabrics
Velcro
Sewing Machine and basic sewing supplies
I started out by cutting my fabric. I used one of my boys t-shirts as a guide for the neck curve and I added 6 inches to each side for the collar. I then angled the bottom down 30 inches. Here is a sketch of my template.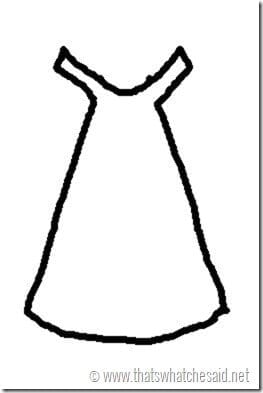 Fold your fabric in half and use the template to cut out of both fabrics.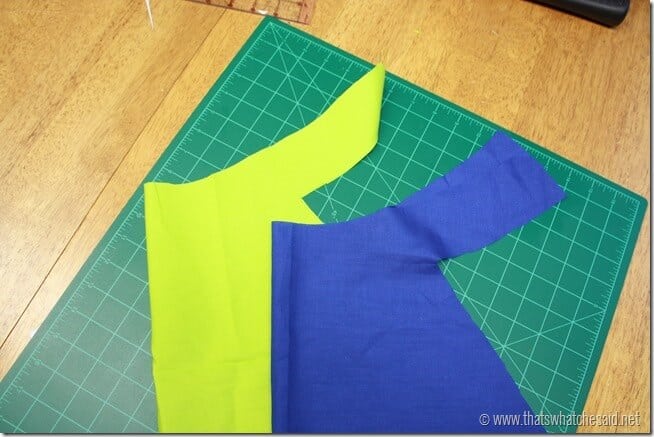 Next you will need to cut out your letter of either the opposite fabric or a felt piece. Pin in Place and sew outline with zig zag stitch to the right side of the opposite colored fabric.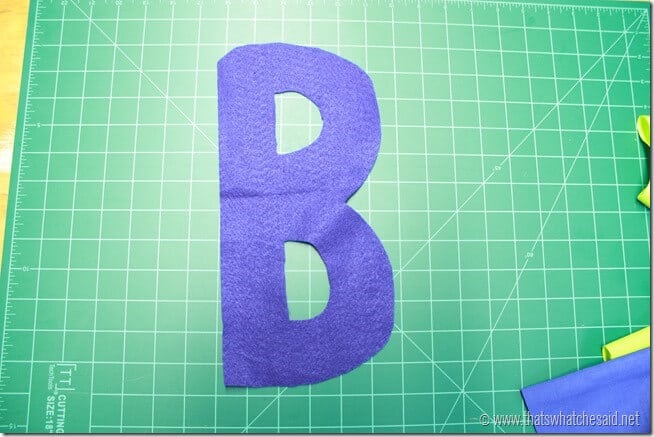 Next put the right sides of your fabric together and pin in place. Sew a straight stitch using 1/4" seam allowance. Sew all around the cape leaving a 6 inch opening at the top (collar) of the cape. Fold the seams out and iron the seams flat.
Turn your cape right side out and use a pencil to push the corners out and flat. Iron if necessary.
Fold the open section of the collar under and sew with a straight stitch.
Add velcro to the collar ends and sew into place. Be sure one side of the velcro is on the blue side and the other is on the green side so they join nicely while on your superhero.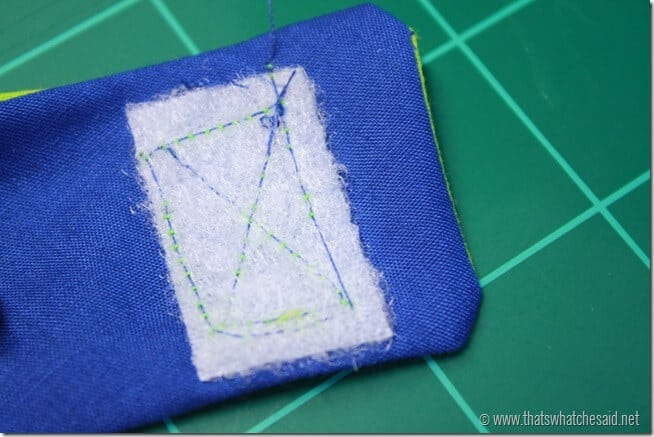 Let your little ones feel like they can save the galaxy!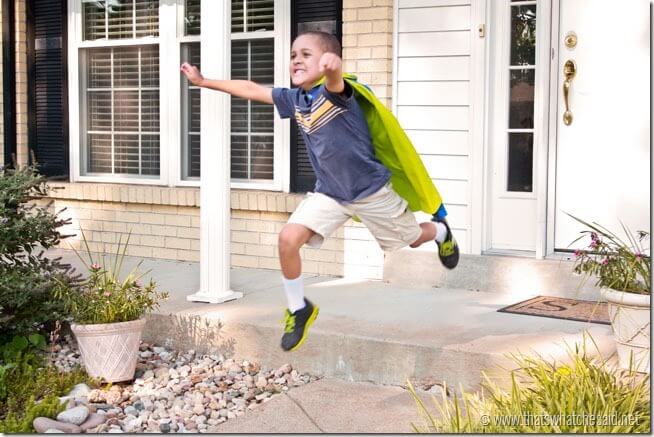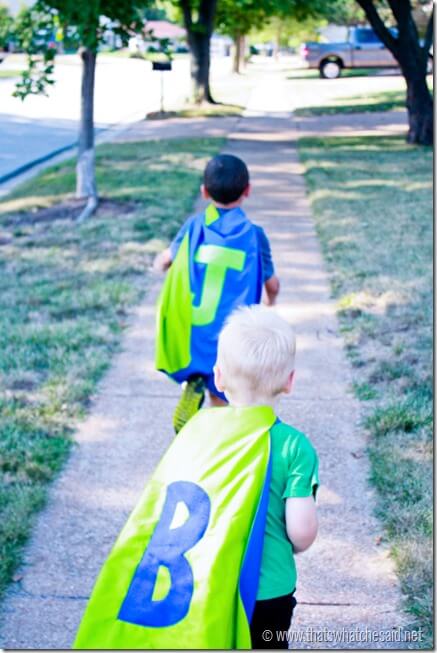 Needless to say we loved the movie and they boys felt awesome watching it with their own super capes!