This was one of the easiest, fastest desserts I have ever made.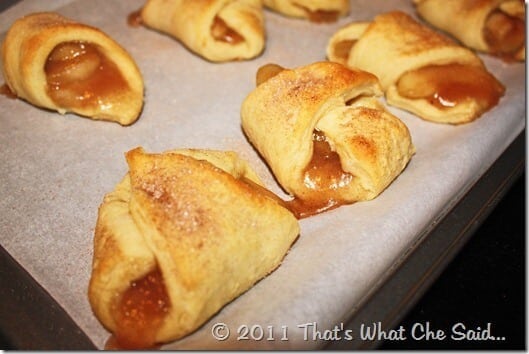 On an impulse, I bought these cinnamon apples at the grocery store. They looked really tasty and we had just eaten at Cracker Barrel earlier that weekend and I was still kicking myself for forgoing the fried apples they have there.  This was my substitute.  After my brain took back over where my stomach left off…I realized I didn't really want to serve these as is for dinner.  My husband kids wouldn't eat anything else I made if I did that!  So here came these guys.  I always have crescent rolls on hand in case we need pigs in a blanket or pizza pockets, or just rolls with dinner!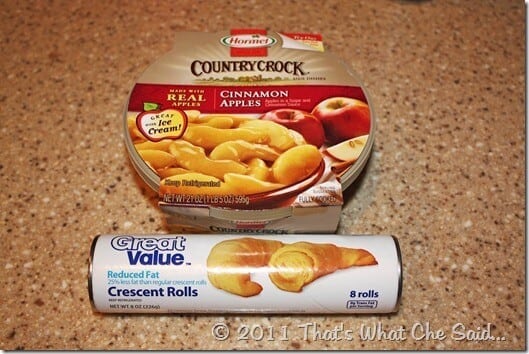 Ingredients needed:
Apples
1 tube refrigerated crescent rolls  (will make 8 desserts)
cinnamon/sugar
Start out by unrolling your crescent roll dough and separate into triangles.  I added a dollop of apples to the center and then rolled/folded/gathered the dough around to form a little pocket.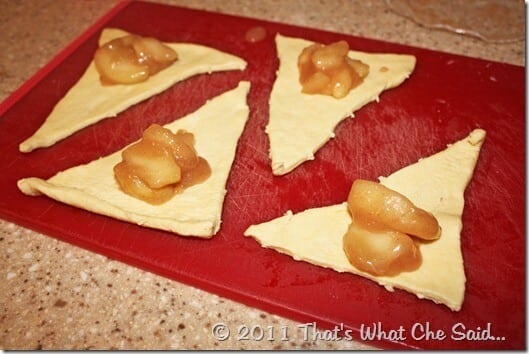 Generously sprinkle with cinnamon-sugar. Yes, be generous!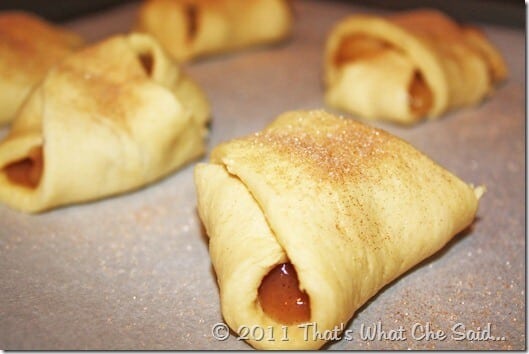 Bake according to directions on package directions (375 for 11-13 minutes)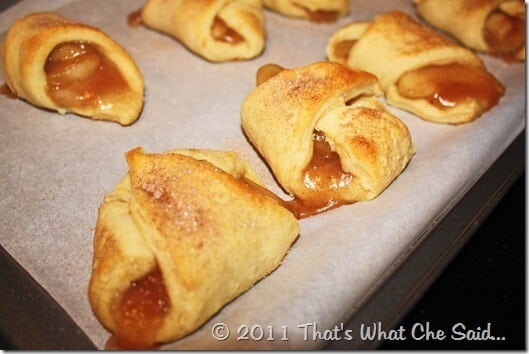 All the cute plates were packed away and by the time I got these out of the oven, there was not much time to take pictures!  The boys had them gone in no time!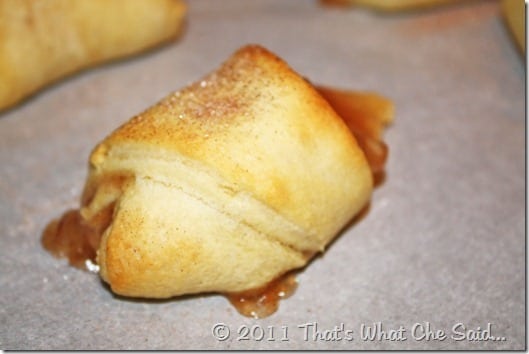 We ate these as is but I was wishing I had some vanilla ice-cream to accompany!  So easy!  I will definitely make these again!  I love easy desserts!
Linking Up Here