Without further ado…the crazy things said and done around my house this past week!
Michael
Preface: Ryan's feet are so thick that I can't Velcro his straps on his shoes all the way, leaving the hook part of the Velcro exposed.  Sometimes while playing, Ryan will Velcro himself to our rug and can't get free.
Story:  I was cleaning things up one morning and Ryan was making messes faster than I was cleaning.  I said, "Ryan can't you just sit still for 2 minutes???", very frustrated.  Michael looked me square in the eyes, with the most serious tone in his voice and said, "Do you want me to go get his shoes and we can Velcro him to the floor?"    God love his cognitive thinking skills!!!
———————————————————-
Michael is looking through the Lakeshore Catalog and asking me to buy him  some letters (shocking I know) and I am planning on getting them for Christmas so I told him that we couldn't order them now, because I didn't have any money.  His reply: "Mom, well then quit buying all those groceries you buy so you can get me my letters!!!"  The kid would rather starve than not get his letters…hmmm…I might have to have him checked out
Oh and by the way, his teacher had his reading tested because she was curious to his reading level.  I was also so I agreed to it.  Turns out my Pre-K boy is reading the equivalent to a first grader in their 6th month of school!  Very proud Mommy moment for me!  Although I can take no credit for this result.  Proper is credit is awarded to Leap Frog, his endless questions about phonics and Michael's weird little brain for thinking letters are quite possibly the coolest thing since sliced bread!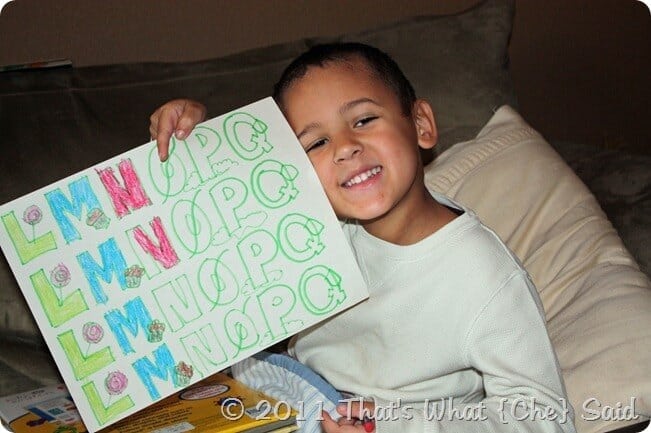 Ryan
Here is Ryan's rendition of the ABC's.
"D, D, D, D, D, D, Deeeeee…D, D, D, D,  MemememememPEEEEEEE…..D, D, D…D, D, D….D, D…D,  am BEEEEEEEEE"
The Itsy Bitsy Spider is complete with hand gestures, yet I haven't figured out how to translate those into words so just use your imagination!
———————————————————-
Ryan will walk himself in a circle while squealing "Eeeeeee!" for "Weeeee!"  Yes he is easily amused!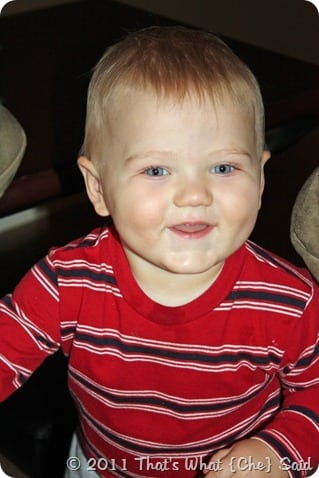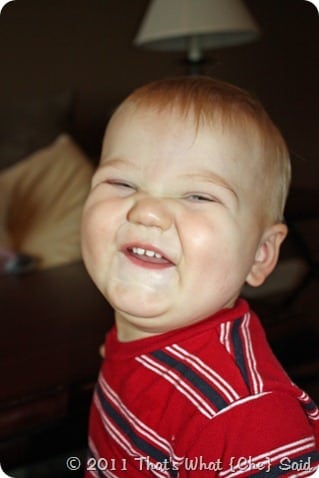 This is my nice smile                                                         This is my new "camera smile"
Hey look at that!  No poop was mentioned in this edition!  I can't say the same about the last installment of the Spangenblurbs!  Check it out here if you missed it!  This little series will be back each week!
I hope your weekend has been great and you enjoy the last bit of it!