Today I have a Snowflake Christmas Tree Handmade Card Idea to share.  I know that photo Holiday Cards are a fan favorite and personally mine as well but sometimes you also need a holiday card to attach to a gift for someone who you may not know on very personal basis…like your kid's Karate Instructor or Swim Teacher or Bus Driver.  This card is so easy to make and you can also make it larger scale as a piece of wall art!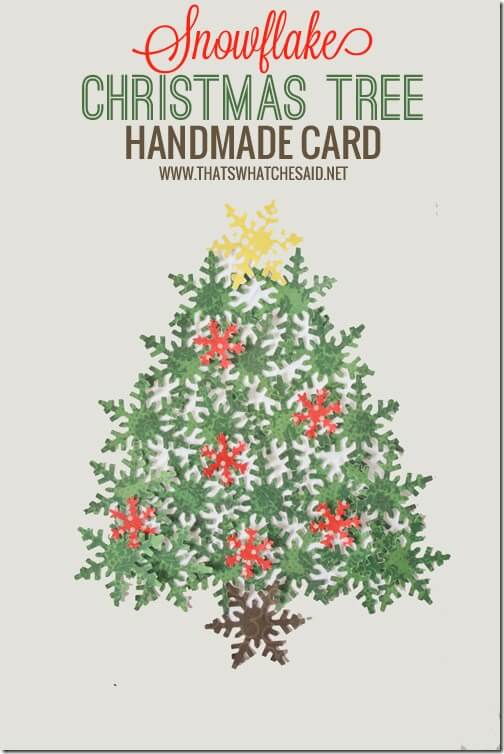 Supplies Needed:
Snowflake Punch
Green Scrapbook Paper
Red Scrapbook Paper
Yellow Scrapbook Paper
Brown Scrapbook Paper
Glue
Card Blanks or Cardstock to make some cards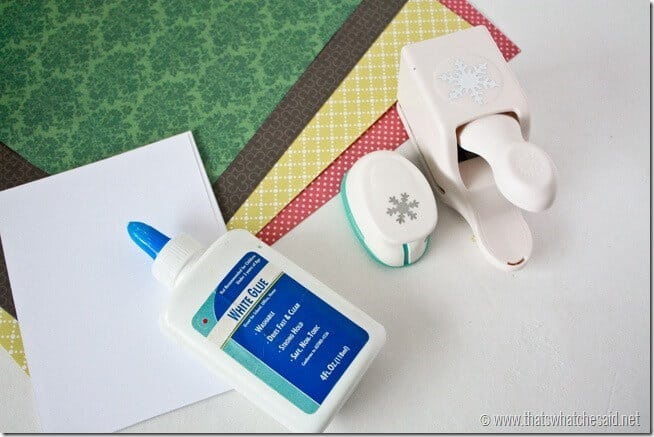 Your scrapbook paper can be patterned or solid!  Your choice!  Mix it up!  Use what you have!  Get creative!  :)
First things first…get punching!  Start with Green…you need the most of those.  A few red and 1 yellow (or gold) and 1 brown.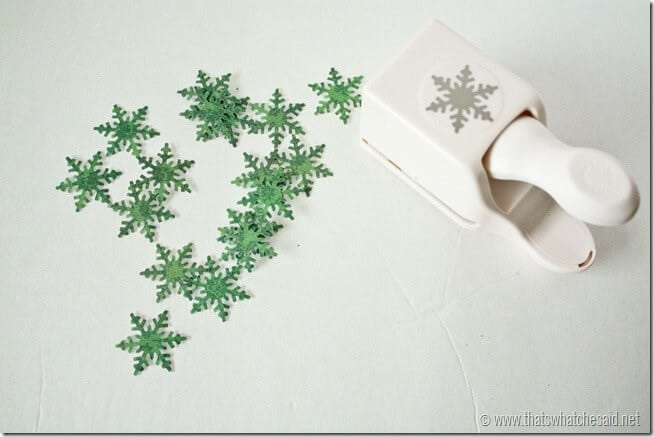 Next arrange the green snowflakes in the shape of a Christmas Tree.  Add a few red ones in there for ornaments.  Top with a Yellow snowflake star!  You can add a brown trunk if you wish!.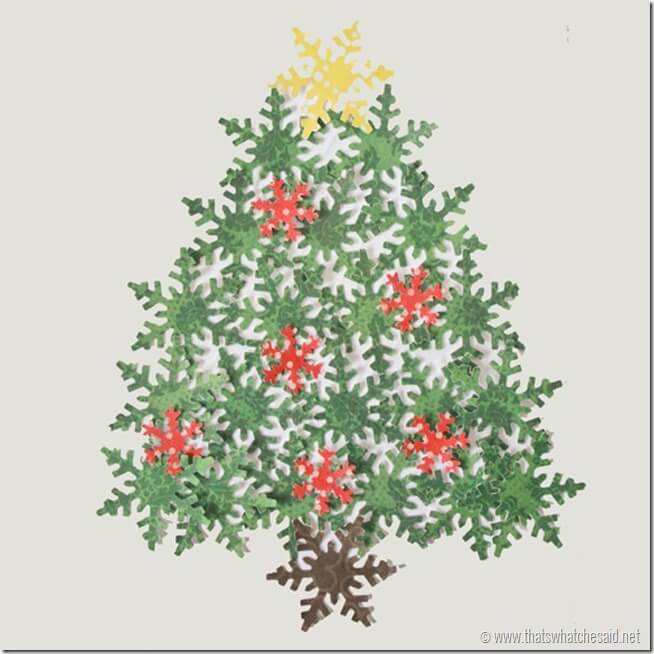 This is a fun project to have the kids help with too!  Older ones can punch and then everyone can have fun gluing the snowflakes on!  You can add this to an envelope or give it a hole punch in the corner and tie it onto a gift!
I had two sizes of snowflake punches so I played around.  Here you can see a card with the same size snowflakes and then one with smaller "ornament" snowflakes.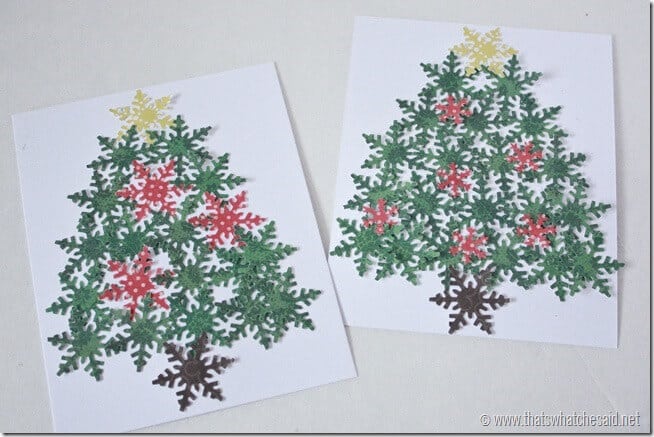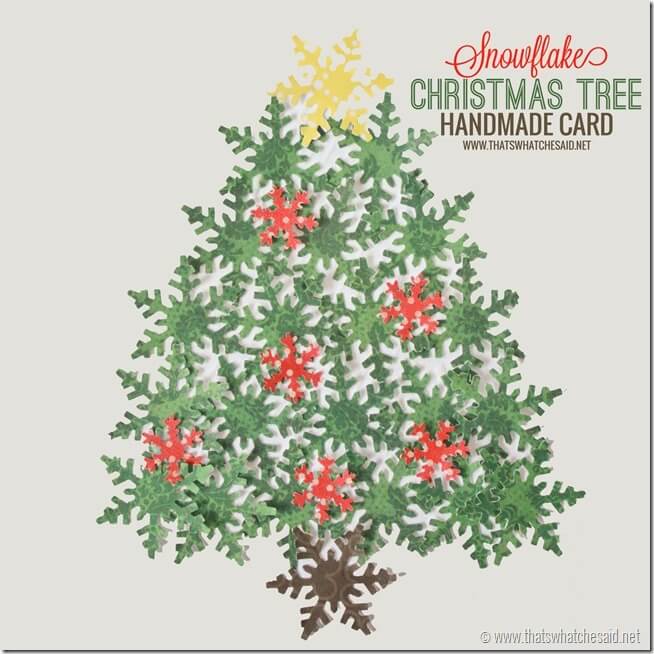 I hope you will check out the rest of my projects in the 25 Days of Christmas Series as well as link up YOUR projects to my Holiday Happenings Party!  Anything Holidays is game!
I also hope you will jump over to Wait 'Till Your Father Gets Home and check out Meredith's Pom Pom Ornament she made to celebrate the series with me.  Meredith is one of my blogging buddies that I actually got to meet in real life!  You will love her blog and her projects, I do!