Stenciled Tea Towels are the perfect bit of décor you can easily change add and change out from season to season, holiday to holiday!  I absolutely love them!   You can normally find them in most stores however why buy ones when you can easily make some yourself?  Thanks to We R Memory Keepers for bringing you this project!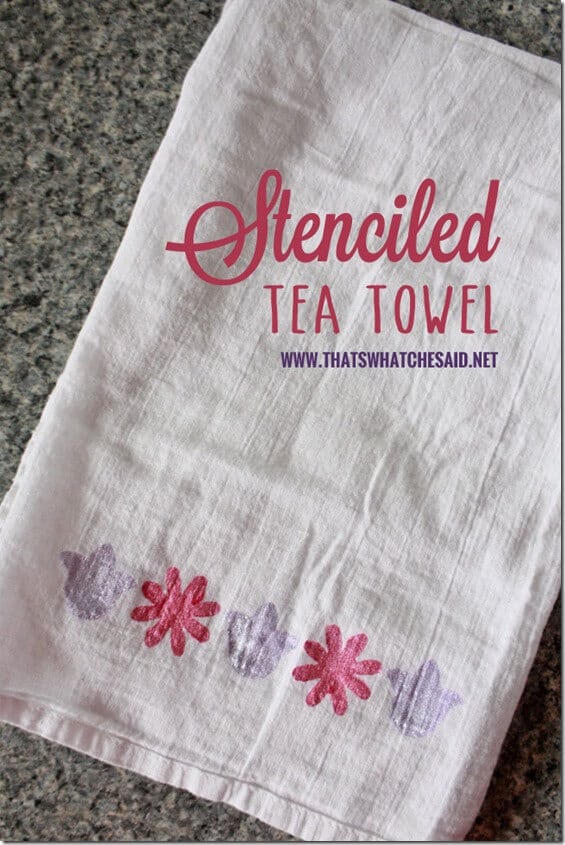 Stenciled Tea Towels
Supplies Needed:
Evolution Die Cutting Machine
Genius Platform
Tea Towel (found at the Dollar Tree)
Cardstock
Flower Punches
Paint in your two color choices
Paint brush
Tape
To start out I cut out my die using my Evolution and my Genius Platform from Lifestyle Crafts.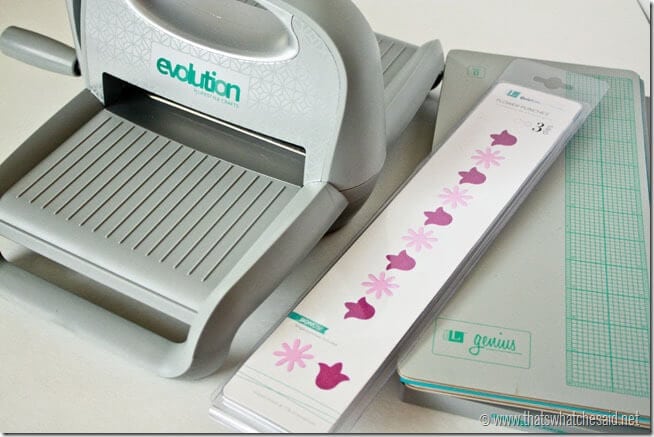 Instead of using the cut out dies…I used the negative piece of my cardstock to create a cute stencil!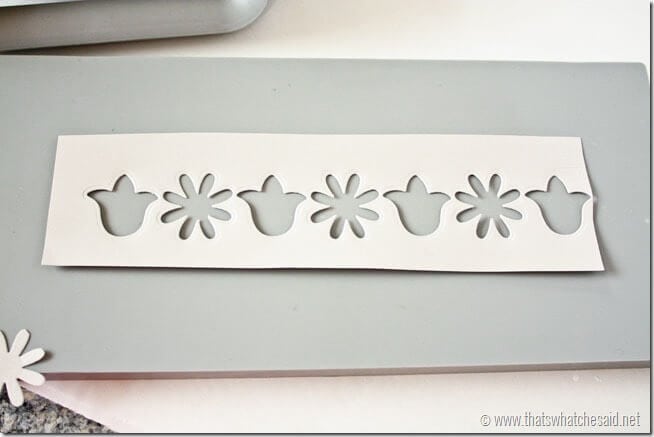 I taped down my stencil on my tea towel.  I previously folded my towel to make sure I had the stencil in the correct place but after taping down, be sure to unfold your towel so the paint does not bleed on the folds underneath!  I also taped over the part of the stencil I didn't want to paint!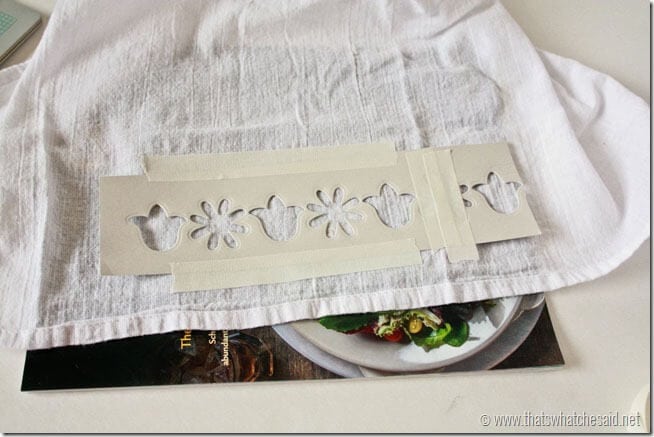 I applied a thin even coat of paint and let dry.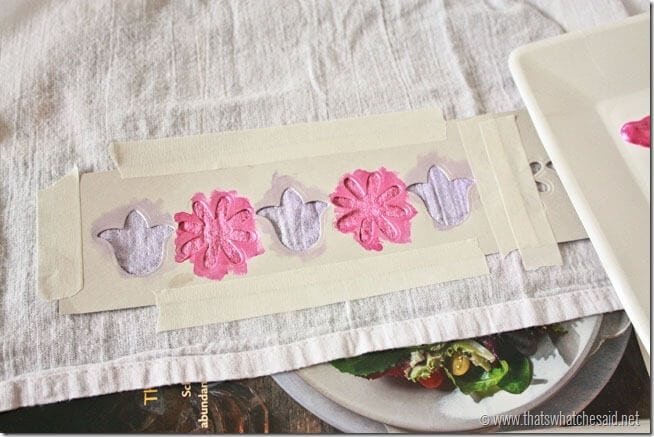 Remove your stencil and Voila!  In a matter of minutes I had myself a seriously cute spring tea towel!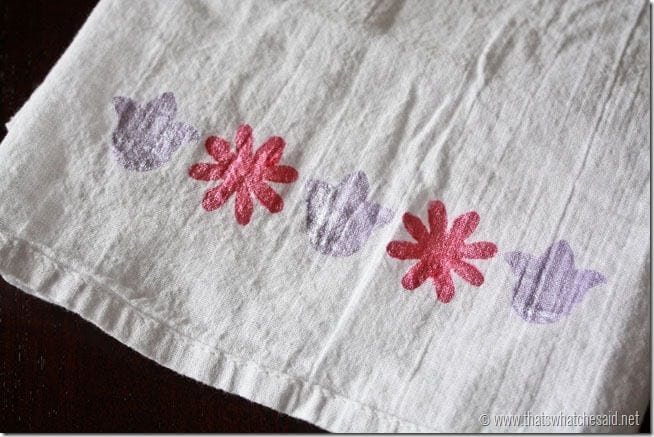 I used The Pearl finish of Martha Stewart Craft paints so there is a shimmer in them!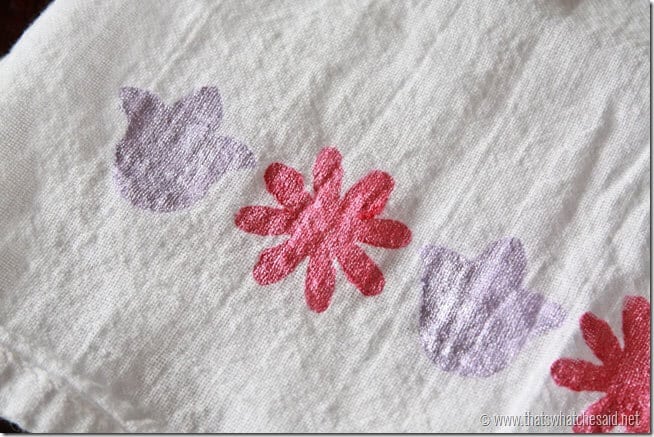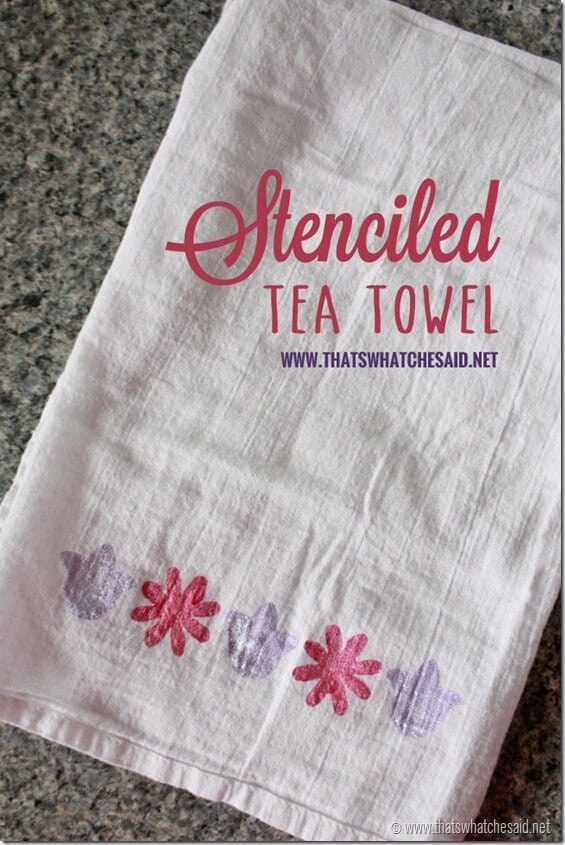 Some other really cute dies that would work great for this would be:
Heart Punches, Butterfly Punches, Easter Punches, and the Doily Edge!  You could also do some fun shapes dies too!
Good News!   You can use code CHESAYS and you can get 20% off anything in the We R Memory Keepers Site!  Yay!  So if you want to make yourself some of these cuties…get yours now with code CHESAYS!
You can also find We R Memory Keepers on Social Media as well!  They are always having great giveaways and promotions you won't want to miss out on!
Facebook |  Twitter  |  Instagram