I know, I know…it's only September. Why talk about hats and gloves and admit that fall, then winter…are coming??? Well to be honest, we moved into our new townhouse at the end of last March and a GIANT box of hats and gloves has been sitting, unopened in our entry way closet and it was DRIVING ME NUTS! So I finally decided to tackle the feat of unloading it. I mean, it is September, a whole 6 months after we moved in!!
I say it is a feat because we moved from Minnesota. So we are equipped with MANY hats, gloves, scarves, glove clips, full face masks, ear warmers, and headbands. I mean we have waterproof ones, we have light weight ones, we have matching sets, we have mis-matching sets, we have thick ones, thin ones, wool ones, suede ones, oh and all of the above in 3 different colors! Not to mention snow pants and snow suits.
I first thought bins but then the gloves don't stay together that way and you can never see what you all have in that bin sitting there in the bottom of the dark closet. They have to be down low so that the boys can reach their stuff. If I had a bin for hats and another for gloves/mittens it would never stay that way. Everything would eventually get dumped in the top bin out of convenience. Soooooo….enter an over the door shoe organizer! I had already one that I was not using at the moment so I snagged that out of my closet and this little organization project cost me nada!

I matched the boys' hats & mitten sets…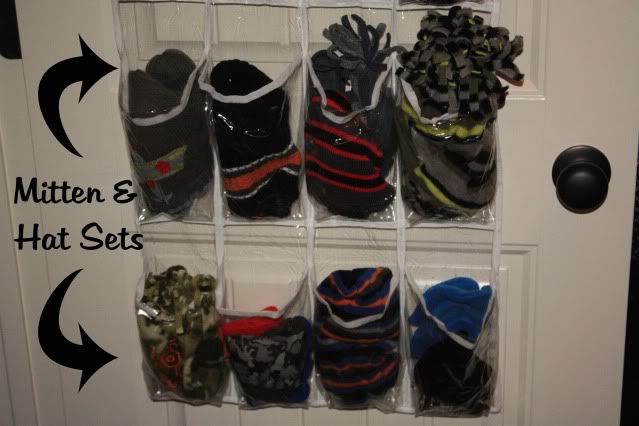 …and there is a spot for an Umbrella and Ice Scraper. Handy to have on hand! I have headbands/ear warmers together, hats together and gloves.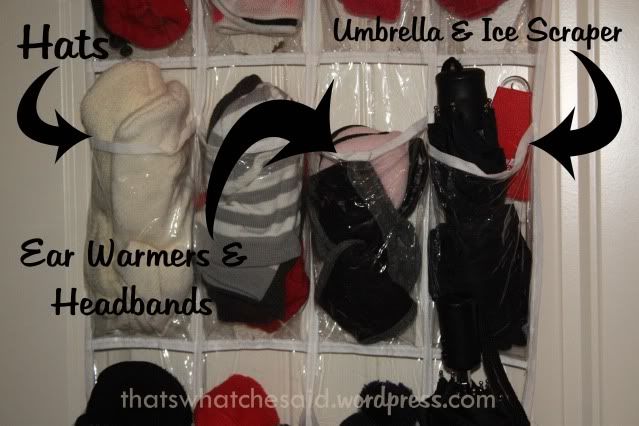 I love it. You can see everything you have and more importantly every color so you can always match :) You *might* find me opening that closet now, just so I can see how nicely organized it is :)
I hung my scarves and the snow pants on one of these, which I also already had on hand in my closet also!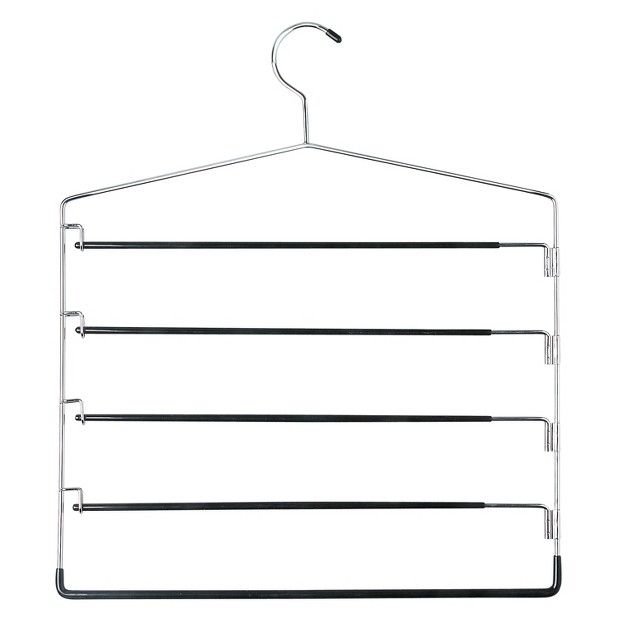 I urge you to get your hats and mittens organized before the weather gets cold and all of a sudden you are needing gloves, can't find them and your kid has to go to school with two different colored mittens! They are like socks…they always seem to lose their mate!
Happy Organizing!