Today I thought I'd share my Simple Classic Christmas Mantel today!  As much as I want to be a "fun color" girl…when it comes to the holidays I really gear towards more classic colors!  Red and Green.  Gold and Silver.  My mantel this year is things that I already had on hand.  The only new addition is I added my Burlap Fringed Christmas Trees.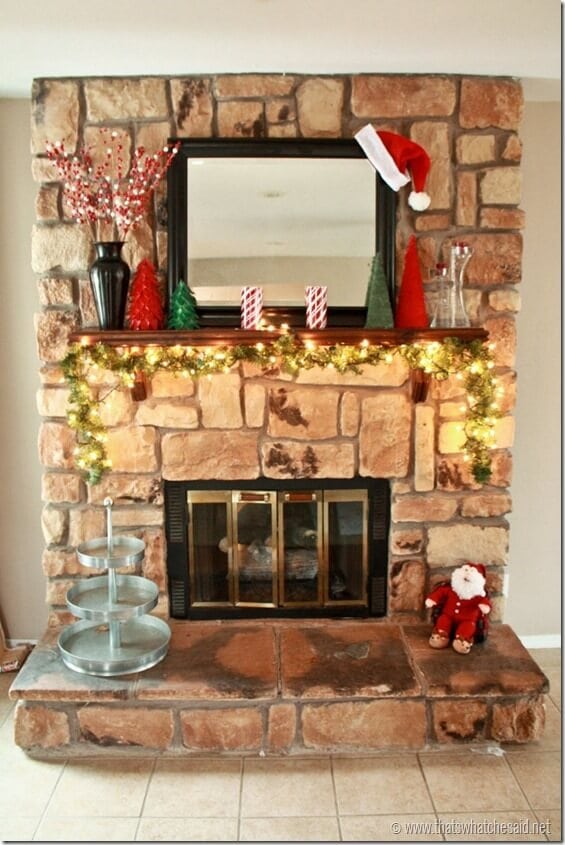 Some simple garland that I wrapped in white Christmas lights hangs right below my mantel.  I love the ambiance that white lights create, especially at night!  I also reused this giant mirror that I had sitting against the wall in my bedroom.  Mirrors do a great job of reflecting the light from the garland as well as it picks up my Christmas Tree lights too!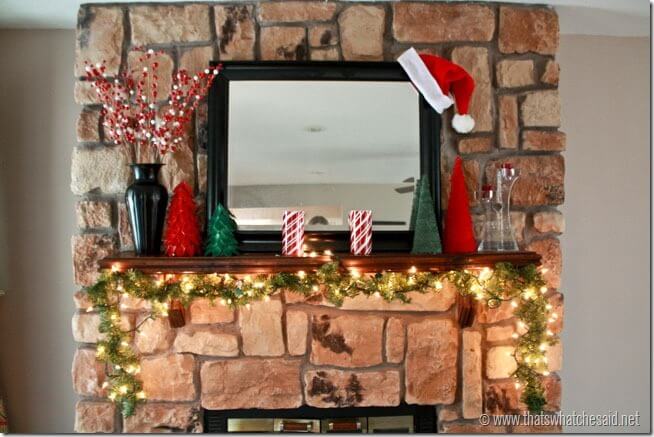 On the left I have a large vase with some berry sprigs.  I picked up that vase as a housewarming gift to myself when I bought my first house out of college!  :)  I picked up the berry sprigs on clearance after my first Christmas in that house!  I also have the DIY Christmas Trees from Plastic Spoons that I made for the series last year!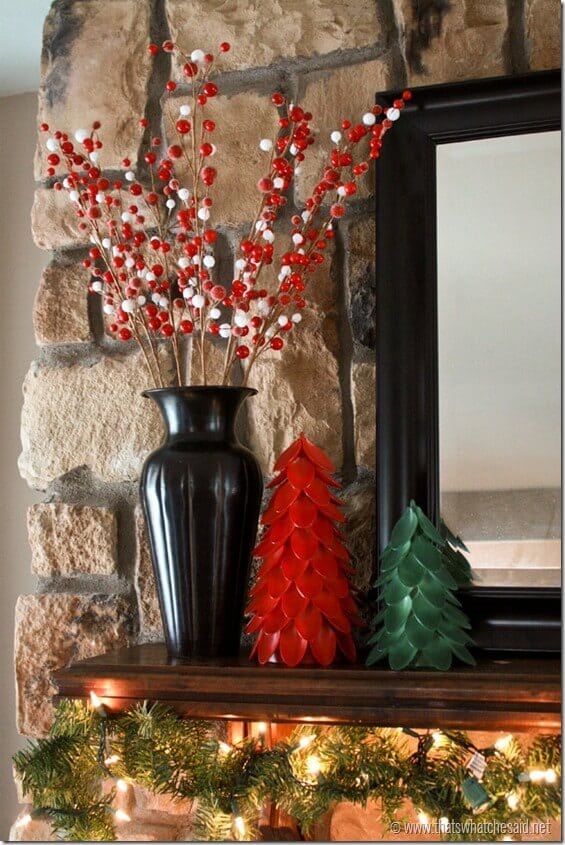 I added the Fringed Burlap Christmas Trees that I made this year and paired them with this Kosta Boda Candle Holder that Fred bought me for my birthday one year.  When they are put together they make a heart :)  I also added a Santa Hat to the mirror to balance the height difference between the two sides!  It draws your eye up so that it doesn't look lop-sided.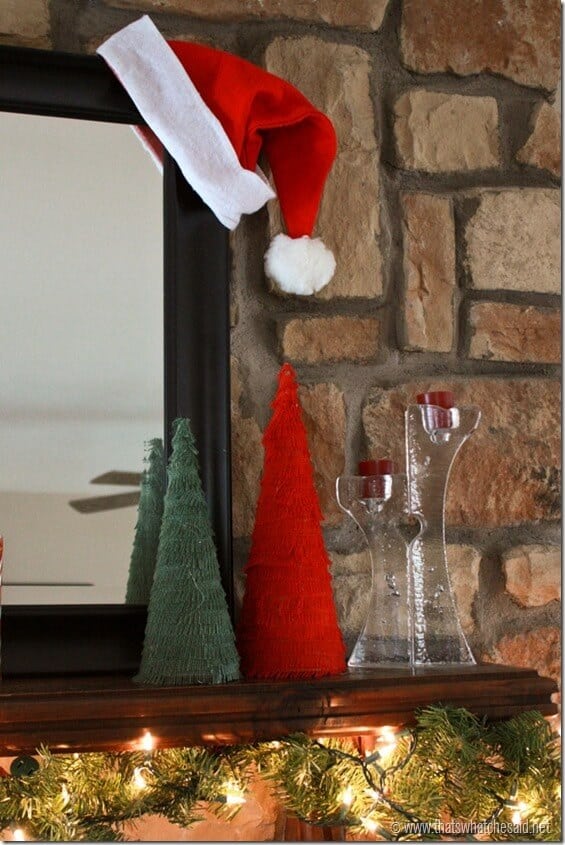 I added a few candy cane striped candles to the center and I called it a day!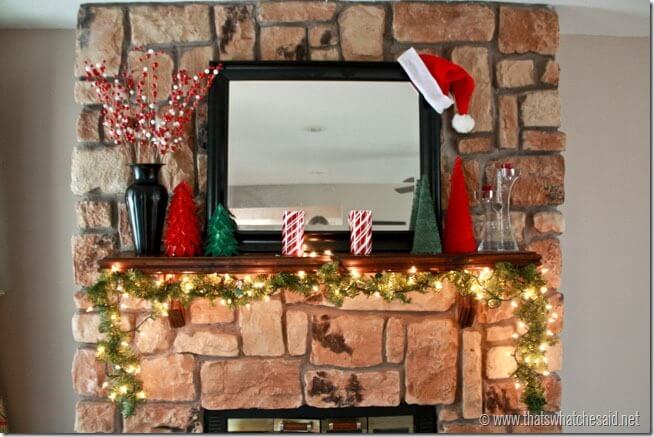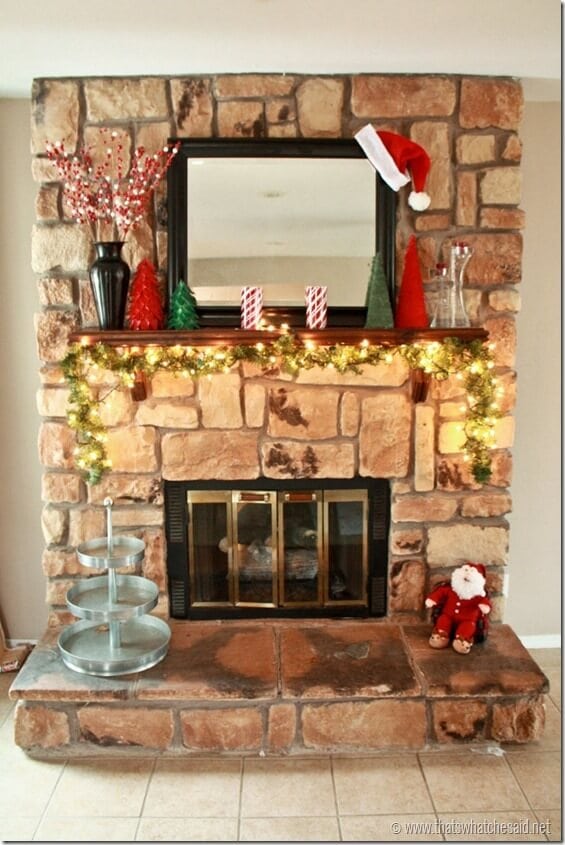 Today Shannah from Just us Four is sharing these delicious Peppermint Rice Chocolate Chip Krispie Treats with us!  Hope over to her blog to get the recipe!  I got to meet Shannah in person this past April at SNAP!  She is a sweetheart!  Thanks Shannah for sharing!!