I think the gift wrap is just as important as the gift inside so these easy Santa gift bags are a great Christmas gift wrap idea that will keep your presents safe and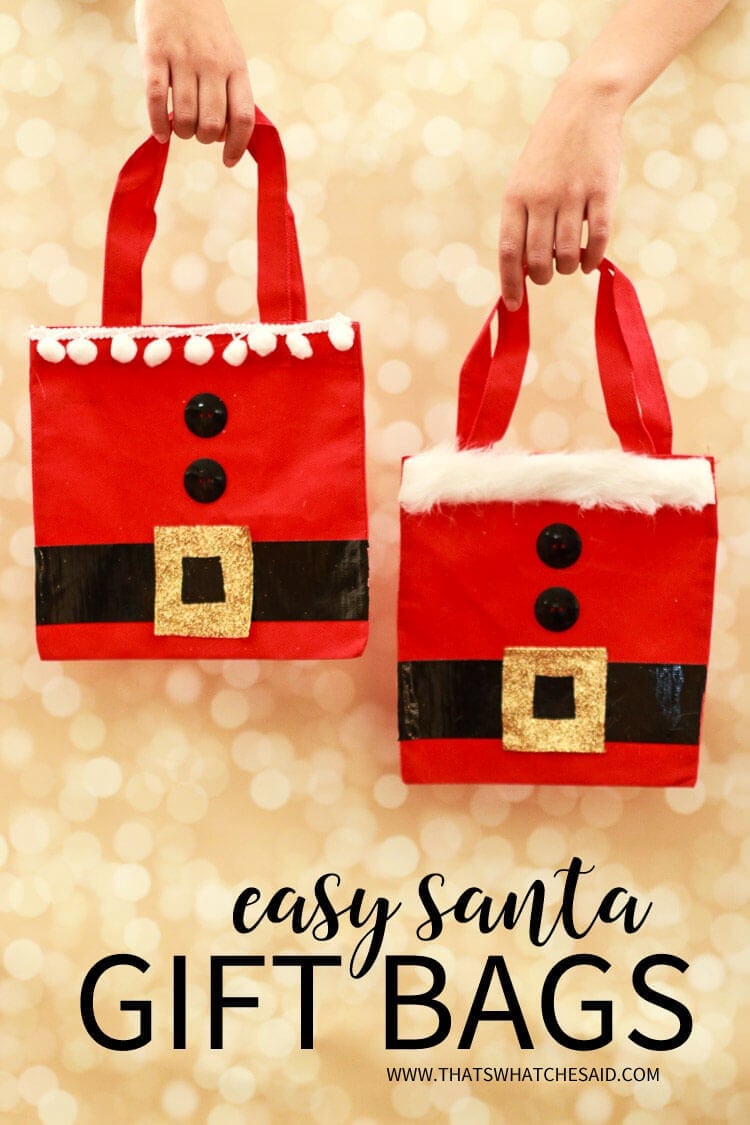 Supplies Needed for Santa Gift Bags:
Small Red Tote Bags or Red Paper Gift Bags
Black Duck Tape
Gold 2" Ribbon
Hot Glue/Glue Gun
Buttons (optional)
White Pom Pom Ribbon or Faux Fur Ribbon (optional)
As always, I suggest you look around your house before you purchase anything!  The 2 bag pack at the Dollar Store is a great deal but red paper gift bags work great too!  You can also  use felt or ribbon in place of the tape if you don't have it and scrapbooking paper also works great for the buckle (that's what I used for my Santa Bin)  Just take a look around!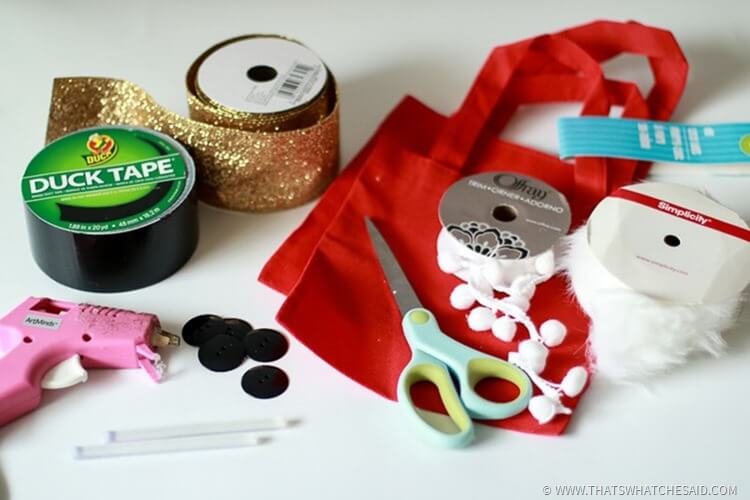 First I added the belt.  I just cut the Duck tape to fit the bag and applied towards the lower center of the bag.  Trim the edges so that the tape does not hang over.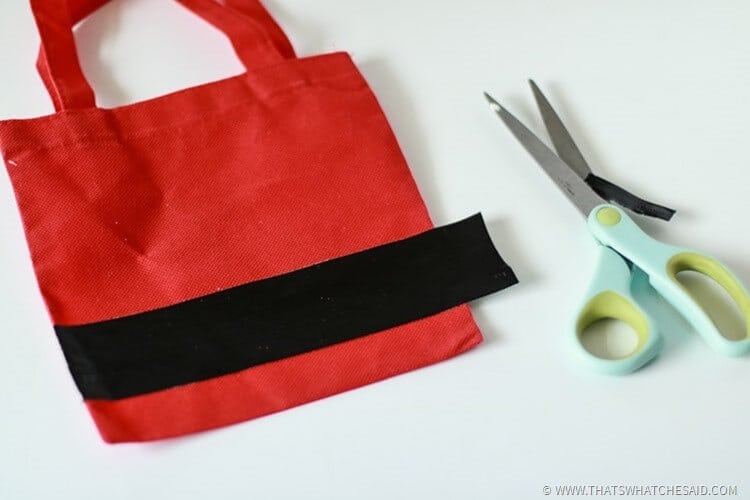 Next I cut a rectangle of my ribbon to be used for the belt buckle.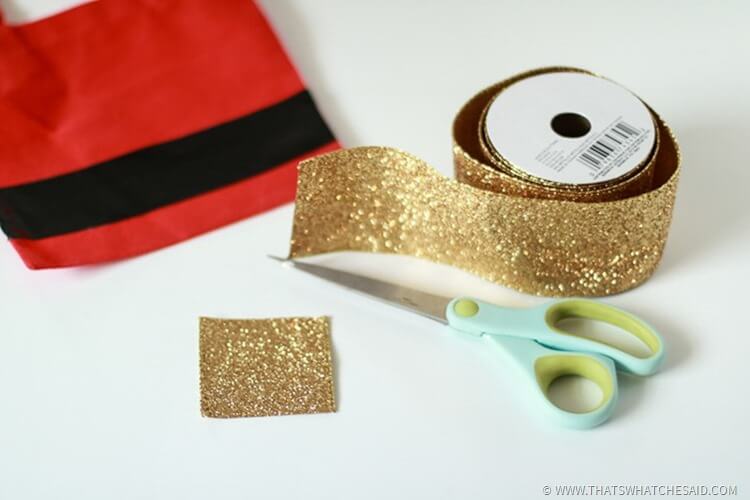 Fold that rectangle you just cut, in half and cut from the center a half rectangle to create a buckle.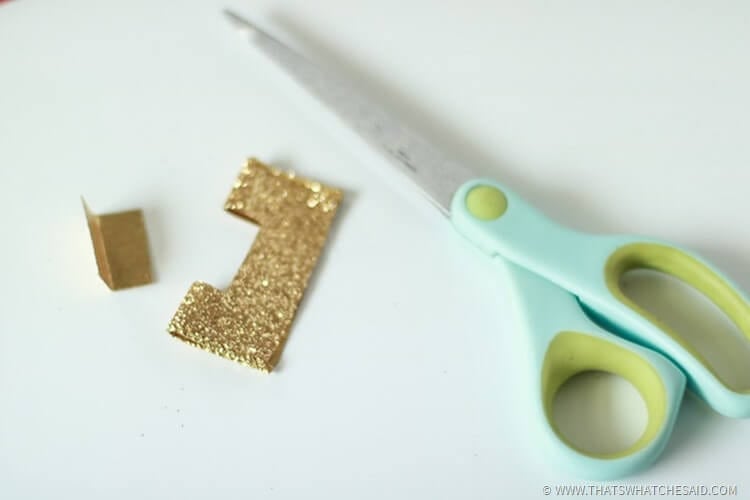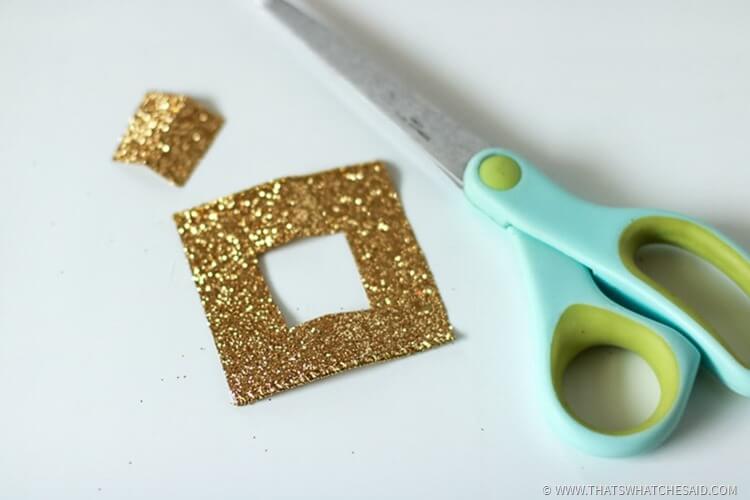 Hot glue that onto your belt.  Now you can stop here and I think it's adorable!  Note: if stopping here, I would recommend centering your tape so that the belt is in the middle of the bag.  I am adding more so I have it lower so it all fits!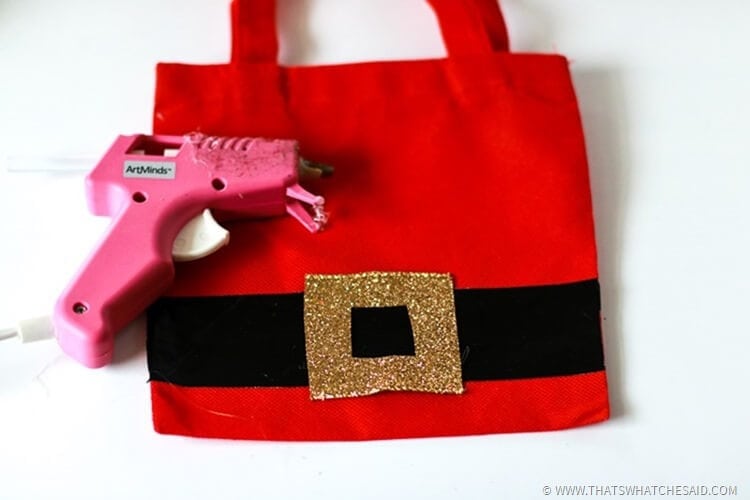 Since I cannot leave well enough alone…I am going to add some buttons!  I picked this pack up at Walmart for $0.88.  6 buttons were in the bag.  They are about an inch in diameter.
And how about a line of white pom pom ribbon or faux fur at the top?  Use what you have on hand and what you like!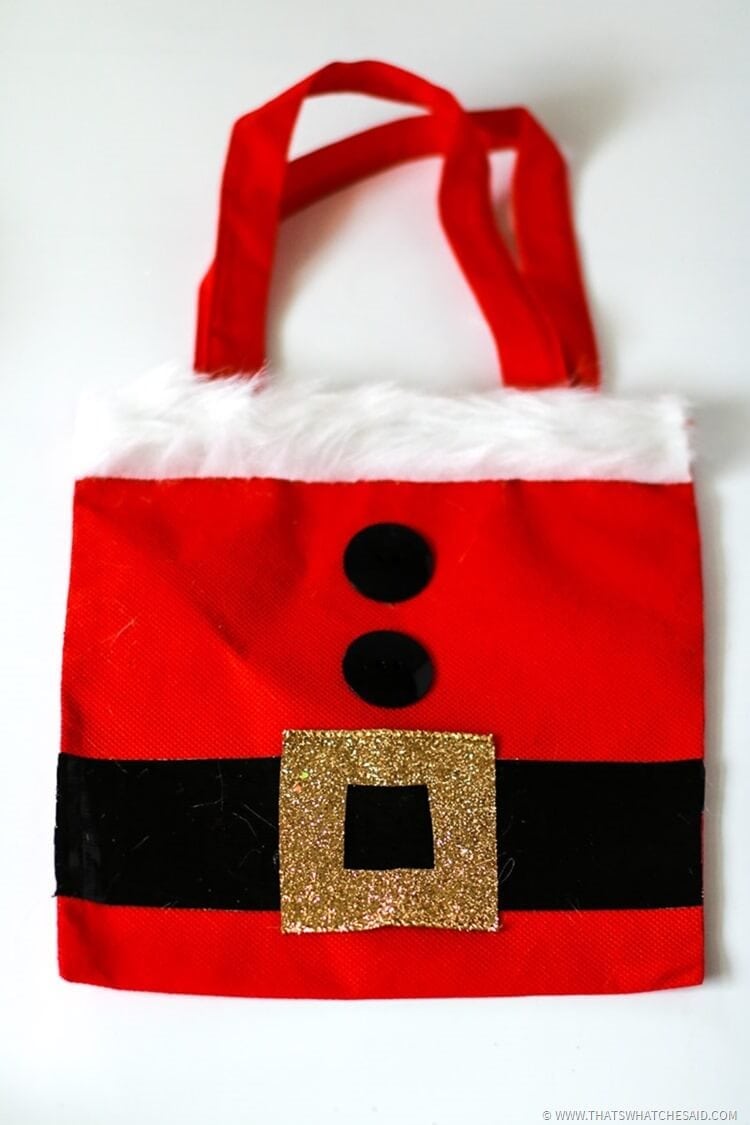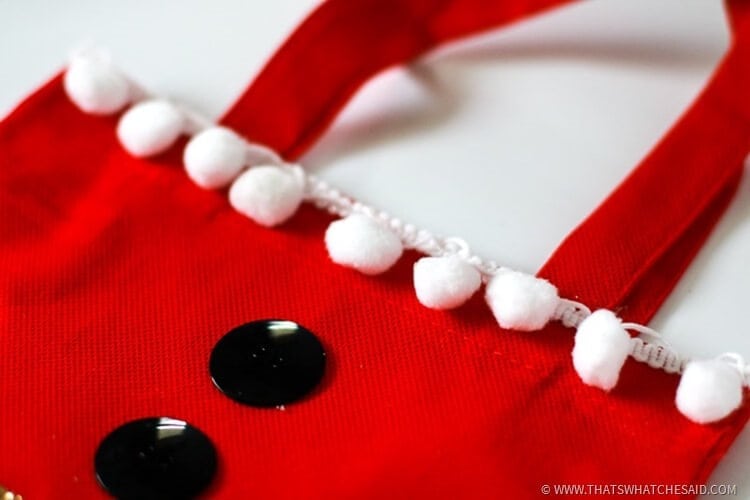 Now you are ready to fill your bag and have the perfect Christmas gift wrap idea with these cute Santa gift bags!
Some other gift wrap ideas are these Reindeer Gift Card Holders, Sweater Sleeve Wine Bottle Bags, Gift Card Gift Tags and these small Santa Sacks, perfect for gift cards or jewelry!!
You can find all of my gift wrapping ideas and more Christmas Projects at my 25 Days of Christmas Series!  This page will show you ALL of my projects from the past years!