A few weeks back I was asked if I'd like to receive the new Multi-Surface Paints and Mixed Media Stencils from DecoArt to create a project with and share with all of you.   Ummm..YES!  I created this cute and simple Personalized Magnet Board.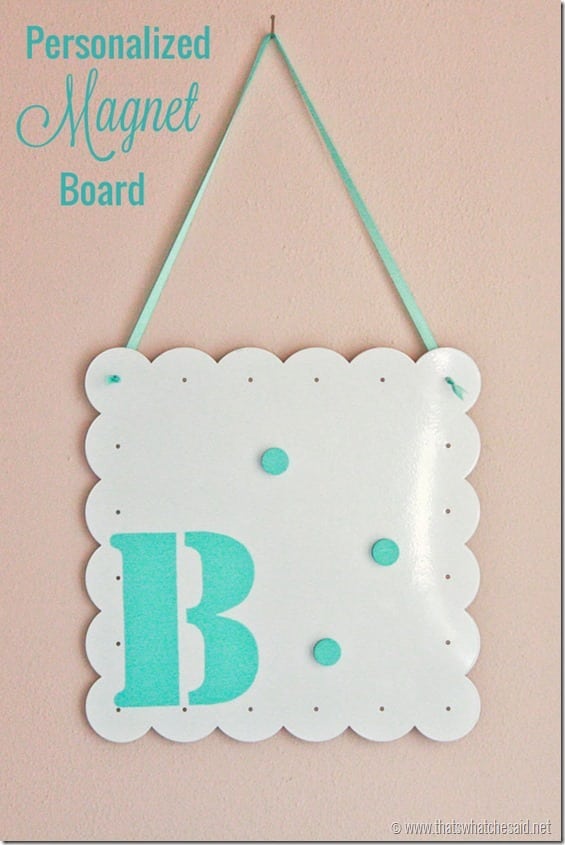 When I got home from BlogHer, I was greeted with a giant happy mail package from my friends at DecoArt.  If you follow me on Instagram you might remember this image below: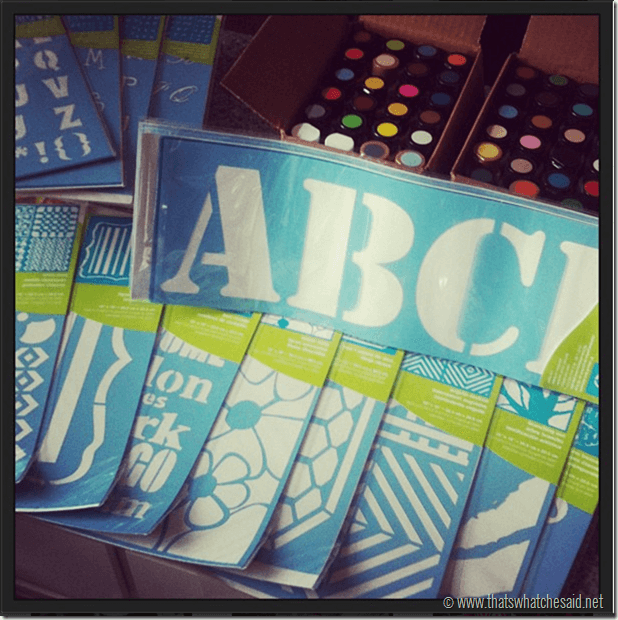 Oh the fun!  I couldn't wait to get started.  If you have been here for awhile, you might have heard me say a time or two that I love multi-tasking products.  So a line of paints that can be used on multi-surfaces along with stencils that are designed to be painted on, stamped through, sprayed over…sign me up!
So let's get acquainted with the goods, shall we? 
Here are the pretty paints!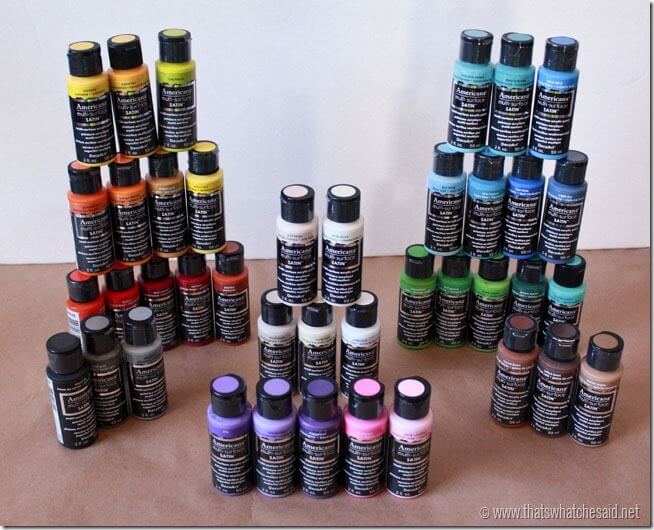 Here are the stencils!  The top row of stencils are 12 x 12 stencils!!  How awesome is that!  You can use them to design scrapbook pages if you want!  I also love the large letters and numbers as well as the small ones.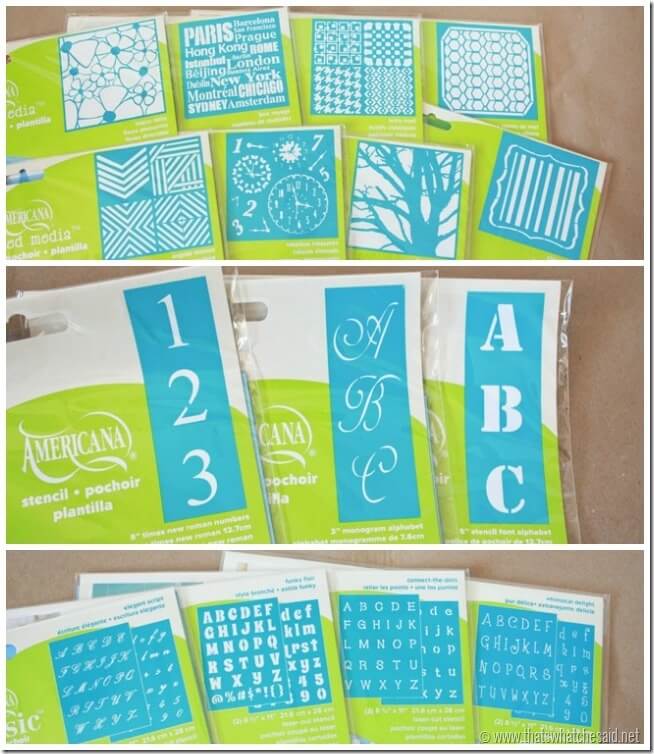 The best thing about these are these little cut out lines right here (noted below)  You can use them to line up your stencil so you know you are stenciling straight!  (I need all the help I can get!!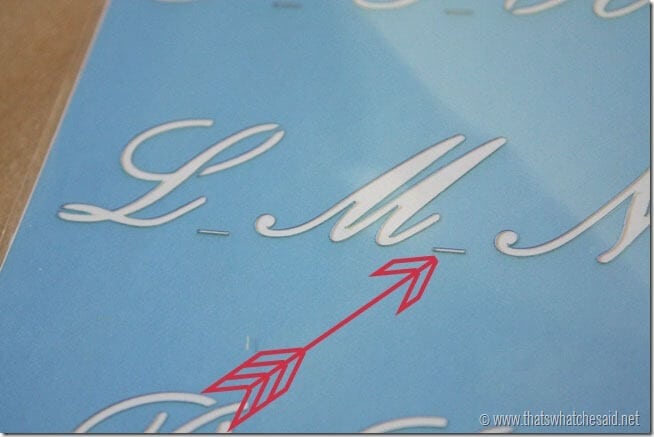 Now let's talk a personalized Magnet board!
Supplies Needed:
Metal Magnet Board
Coordinating Ribbon
Magnets
Paint Brushes (foam and regular)
Tape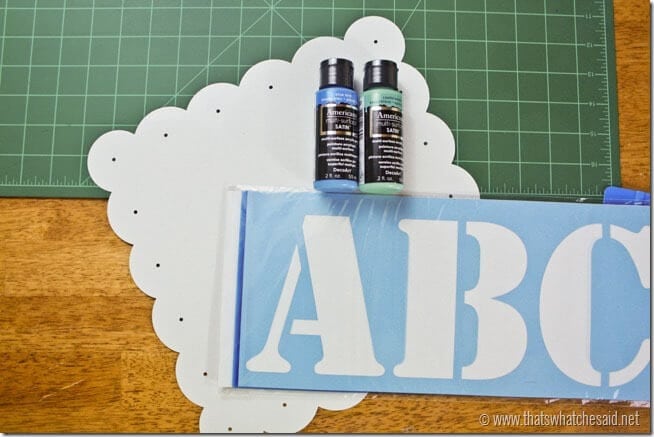 I started out by taping down the stencil where I wanted it on the magnet board.  (I picked up my magnet boards from a Pick Your Plum sale but you can also find them at craft stores now too!)
I used my foam brush to dab the paint on.  Make sure to dab your paint straight up and down to help with clean edges.  I only had to use ONE coat of paint to completely cover my shiny, polished metal board :)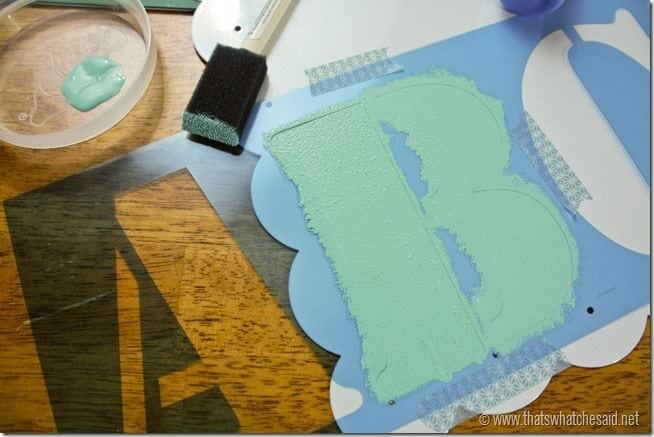 I removed the stencil and let dry.  If you have any spots where the paint leaked, you can clean that up now with a Q-tip or wait until it's dry and use a craft knife to scrap it off.
I hung the board with some coordinating gross grain ribbon and painted a few magnets to match!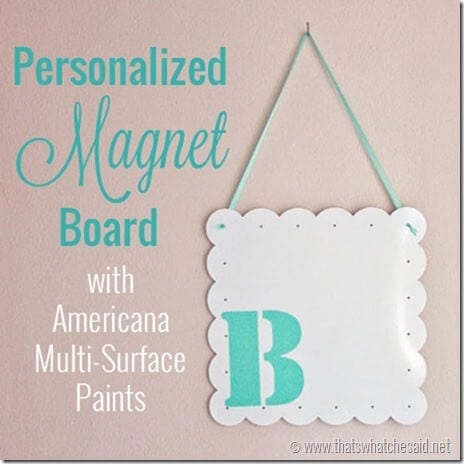 Americana Multi-Surface Satins are available for purchase at Michaels, A.C. Moore, Hobby Lobby, and other fine craft retailers.  They also have a fabulous Rebate going on right now as well!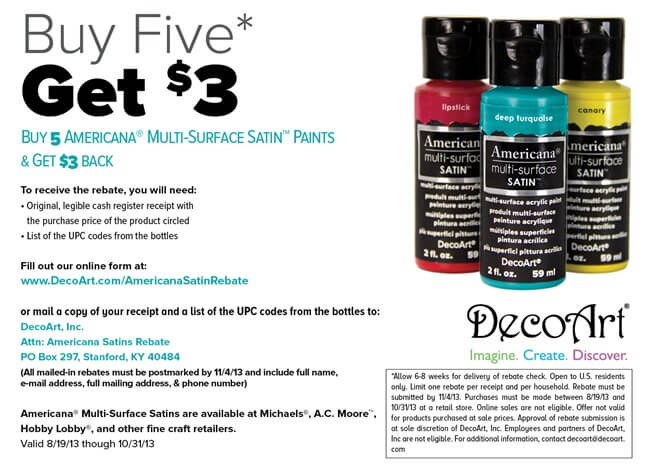 Be sure to stay in the know on all the awesome happenings at DecoArt!  You can find them here:
Facebook  |  Twitter  |  Pinterest  |  YouTube
As mentioned above, I was sent free product for this post.  All opinions are 100% my own!