I am excited to share these adorable DIY Wood Slice Coasters today for my 25 days of Christmas Series!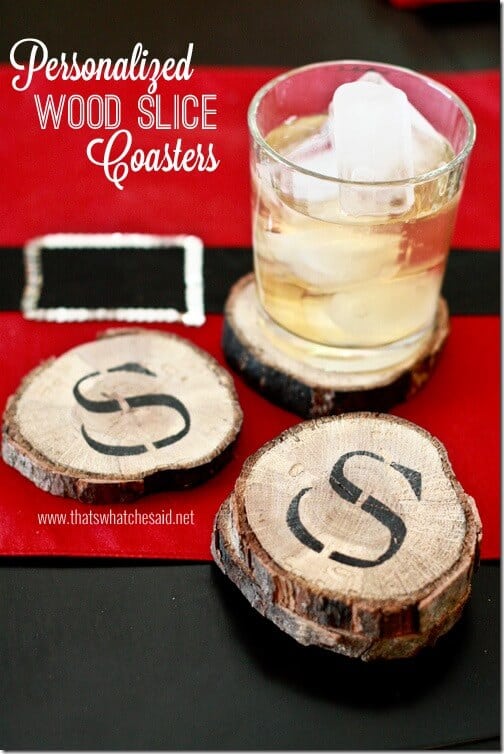 I have two confessions to make.  1.  I love, love, love the new trend of using branches  2.  I originally planned on making a wreath but it got so cold that I didn't get all my slices cut from my logs and I am hating the cold too much to go out and do it now!  <—True Story!
So I did manage to get a few slices when I was "testing" out my project idea when it was warmer.  Note to self…just cut them ALL next time!  Moving on.  I used my Ryobi Compound Miter Saw and sliced a log into four nice slices.  You can also buy these but I just used some actual logs!
I wanted to personalized them so I dug in my stash and pulled out some alphabet stencils and my DecoArt Americana Black Paint and a foam brush!

When stenciling them, be sure to dab off the excess paint from your foam brush before stenciling.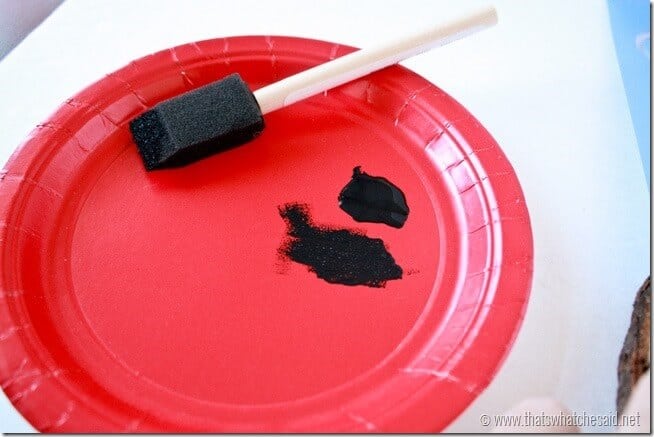 Also use straight up and down motions.  If you go at it with an angle you are more likely to get paint under your stencil and be left with messy lines!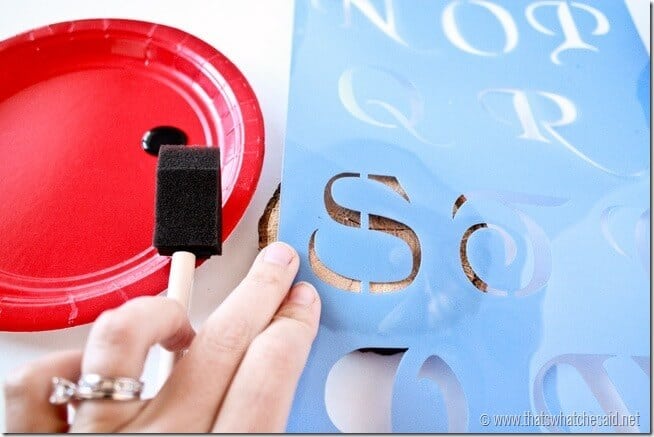 After the paint dried I wanted them to look a bit aged so I cracked out my Ryobi Corner Sander and gave them a once over.  I also made sure to sand the bottoms smooth as a baby's rear so that they didn't scratch my tables.  (you could also use felt on the back too if you want)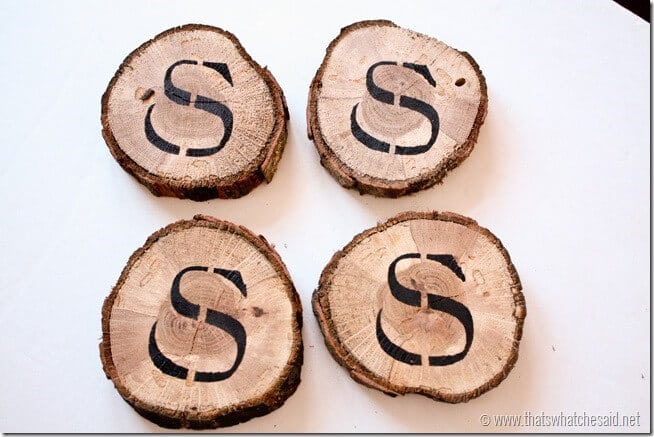 I sprayed with 2 coats of sealer and voila!  DIY Personalized Tree Branch Coasters!  I love them!  So tell me…are you on board with the whole wood slice trend?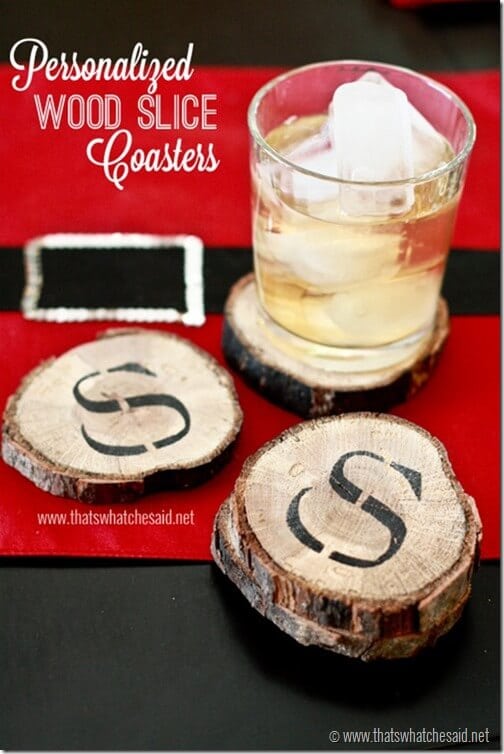 Today Sondra from Sondra Lyn at Home is sharing her beautiful Glass Beaded Trees!  Aren't they absolutely gorgeous!  Head over to pin her tutorial and make some for yourself!