Memorial Day, 4th of July and Labor day are all great holidays that we get together with friends and family and barbeque!  How about celebrate in style at your next red, white and blue event with these Patriotic Napkin Rings?  My secret to the napkins….bandanas!  I use bandanas for almost all my cloth napkin needs!  The pair perfectly with these star studded napkin rings!  Make sure to scroll down to see how amazing these look on my 4th of July Party Table!

Supplies Needed:
Burlap Ribbon (Wal-Mart)
Hot Glue Gun/Glue Sticks
Red, White and Blue Acrylic Paint
Paint Brushes
Curling Ribbon in Red, Silver & Blue
Wooden Stars
Bandanas (Hobby Lobby)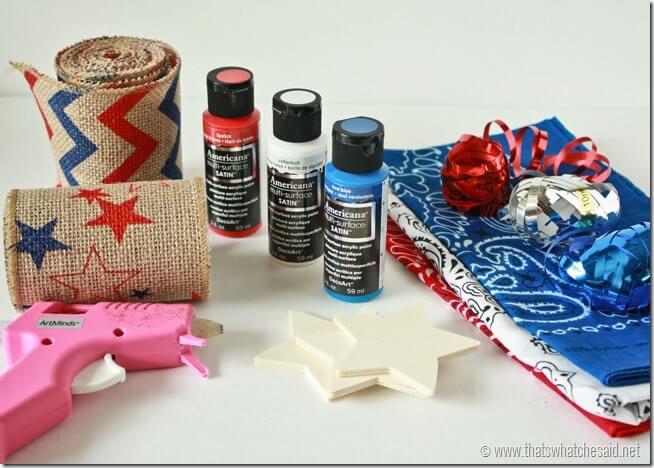 I love this burlap ribbon because 1.  It's festive and 2.  It has small wires in the edges and makes it sturdy to form into a napkin ring.  No inner support needed!  I found it at Wal-Mart near all the arts and crafts aisle.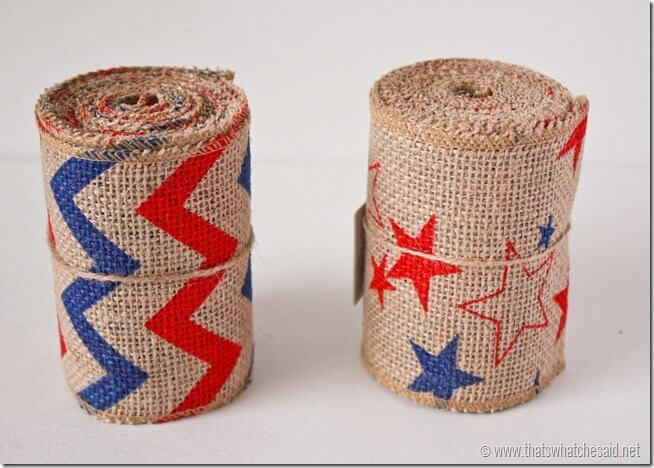 Star out by cutting a length of burlap ribbon to about 7 inches or so.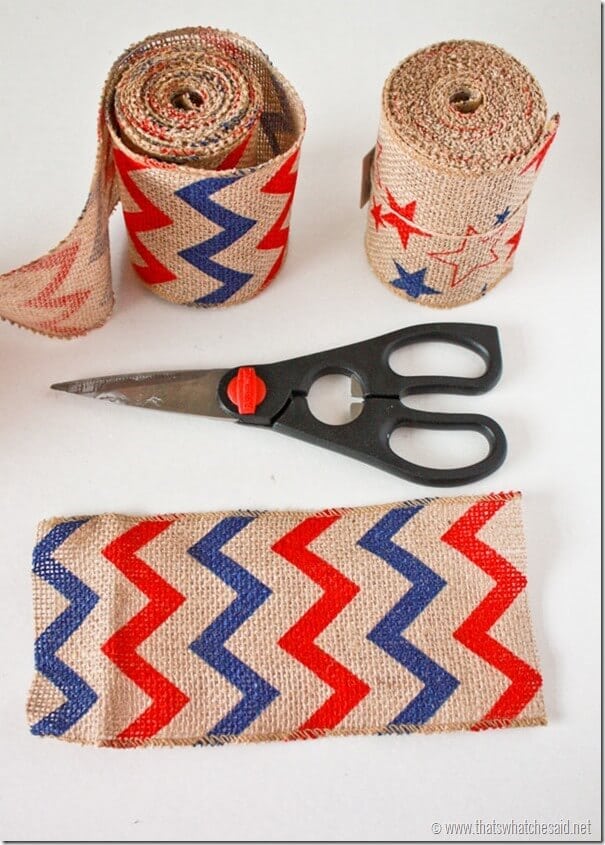 Next fold the ribbon lengthwise in thirds securing with hot glue dots.  Once both ends are folded over, form into a ring and hot glue in place.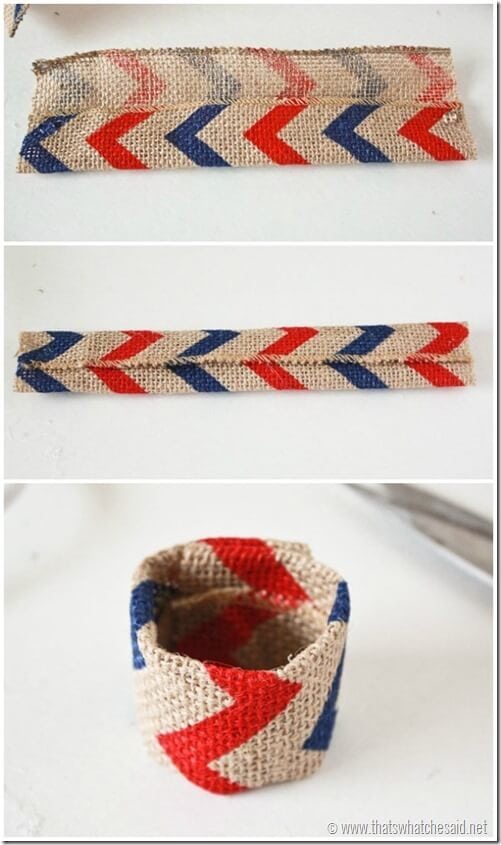 Next give your wooden stars a coat or two of paint.  I did each Red, White and Blue stars!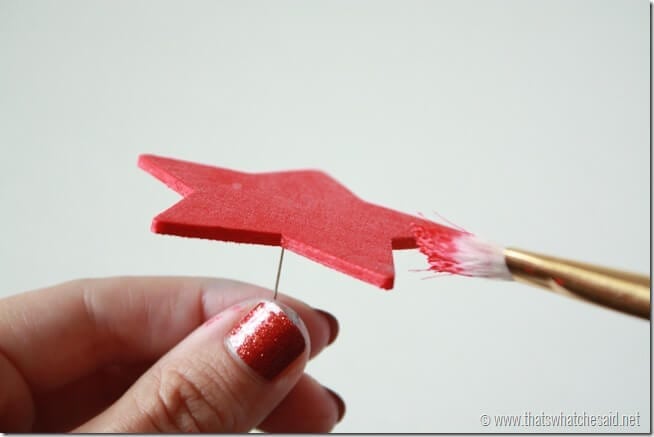 While those stars are drying, simply cut the same length of curling ribbon.  2 ribbons for each color, about 12 inches long.  I glued them to the back of the stars and then the stars to the napkin rings and then curled the ribbon with my scissors.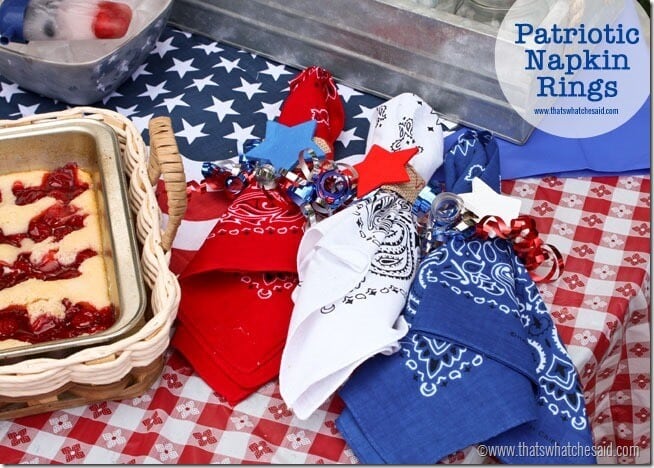 I think they look adorable on my 4th of July Party Table!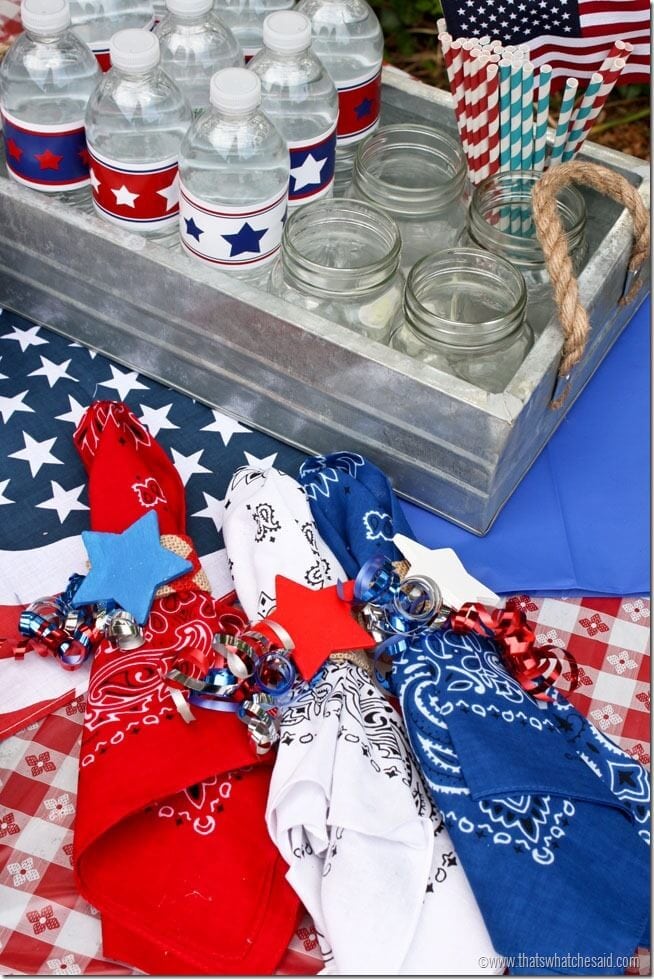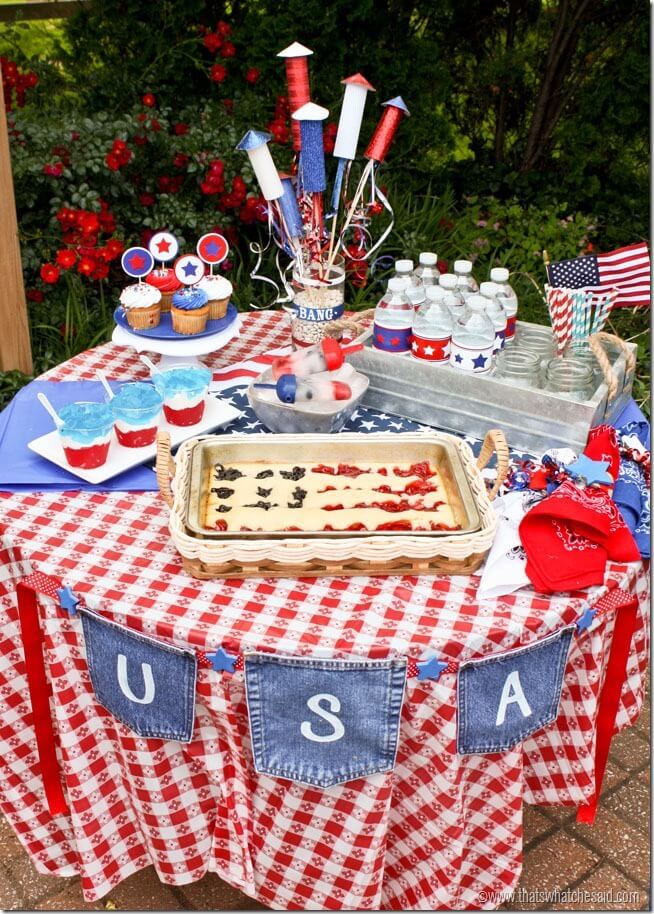 You can find the tutorials for the following projects here:
You can also see ALL my Patriotic Projects from years past as well!  Just click here!