With the start of a new year always comes hopes to be better organized and prepared.  Are you with me?  Let me show you an extremely easy way to color coordinate your family all year long.  As a member of the Lifestyle Crafts Studio Team, I am excited to share with you this fun project using one of my FAVORITE things of all time…WASHI TAPE!  This is a simple way to Organize with Washi Tape!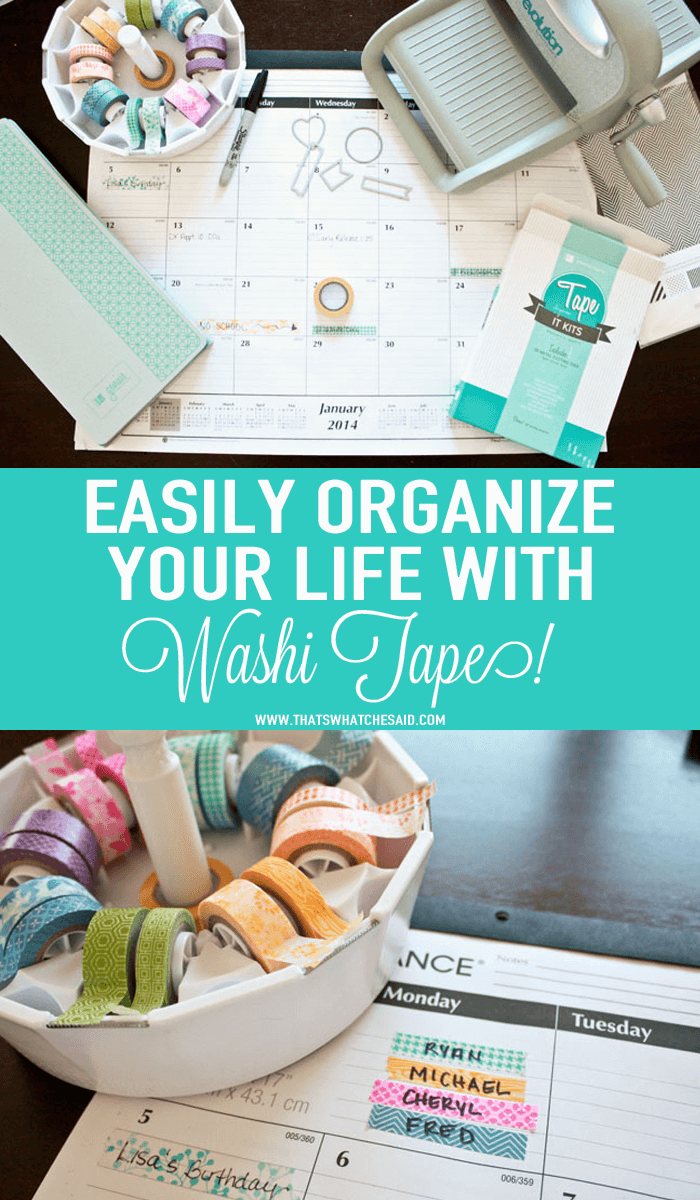 OK I need to have a paper calendar.  There are some ADORABLE chalkboard ones and the ones where you use a photo frame and write on the glass with dry erase marker and really fun post it or paint swatch ones…the problem with those, for my family, is that I need the months ahead.  I need to be able to write down a "Save the Date" for a wedding or be able to look months ahead for doctor appts.  I then need to WRITE IT DOWN LIKE RIGHT THAT INSTANCE…or it might just be gone forever!  So a paper calendar works well for me.  Functionality is AWESOME…cuteness is NOT!  So here is where Washi Tape from We R Memory Keepers comes into play!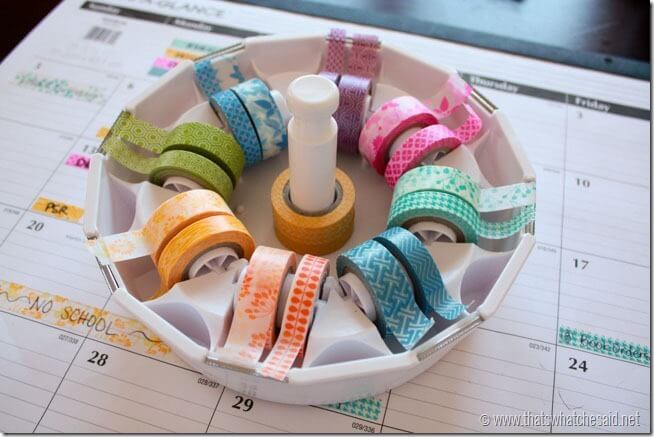 Can I just talk about that organizer for a minute!  It is on a carousel so it turns, it keeps them all organized and ready to use and those small compartments between the tape colors can be used for paper clips, tacks and other small supplies!  You can also Purchase a post to replace the center post picture and add a SECOND organizer to make a two-tiered rotating washi tape organization tower!  I die!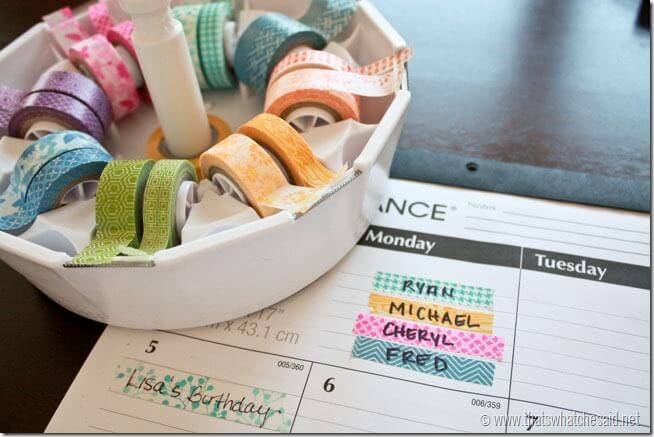 Each person has a color designated to themselves.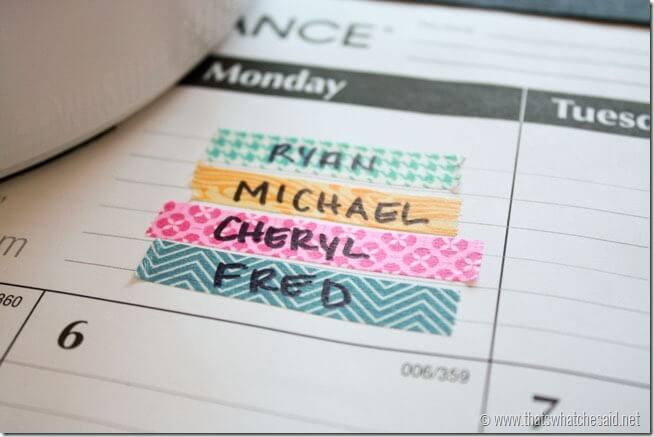 Here I can keep track of school activities and dr. appts and so much more!  And it's PRETTY!!  You know what is also great for the OCD Cheryl that resides inside me?  If the date changes I can simply peel the sticker off and place it on the alternative day!  No scratching things out on my calendar!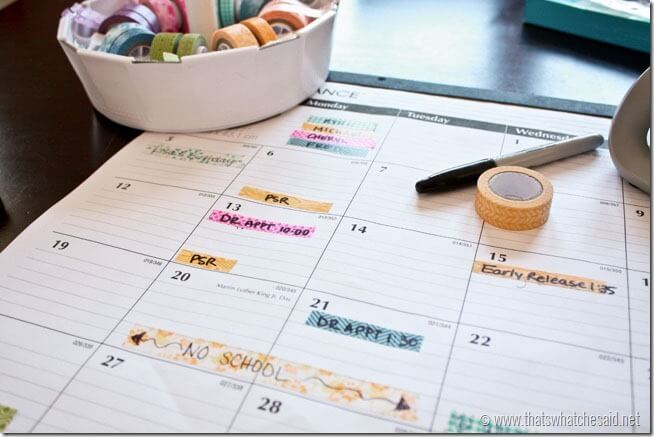 In addition to Washi Tape, We R Memory Keepers/Lifestyle Crafts also has Washi Sheets and Shape–n-Tape.  I picked up the Tape It Kit which comes with all these dies here in addition to 18 digital files that you can use with electronic cutters to adjust your sizing!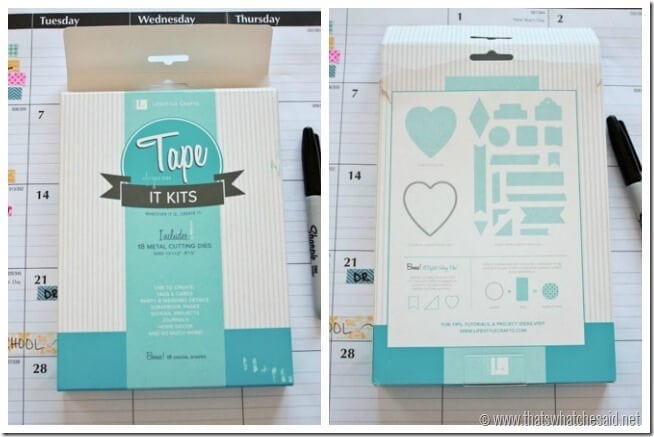 I used these for my calendar because they fit about perfectly.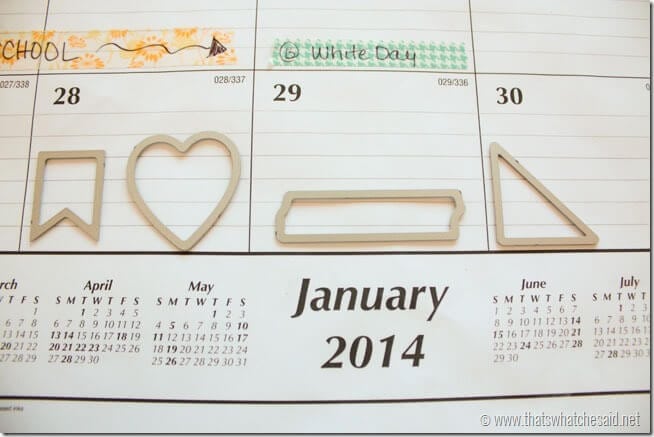 I whipped out some washi sheets and I decided that little flag would be great to document the #weeks I was pregnant on my Calendar!  It's fun to keep track!  I used my Evolution and my Genius Platform to make these along with the Shape-N-Tape Sheets and the dies.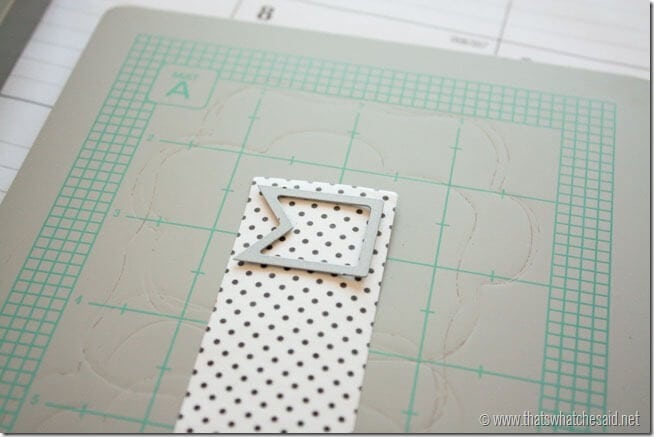 I lined it up and then sent it through and repeated!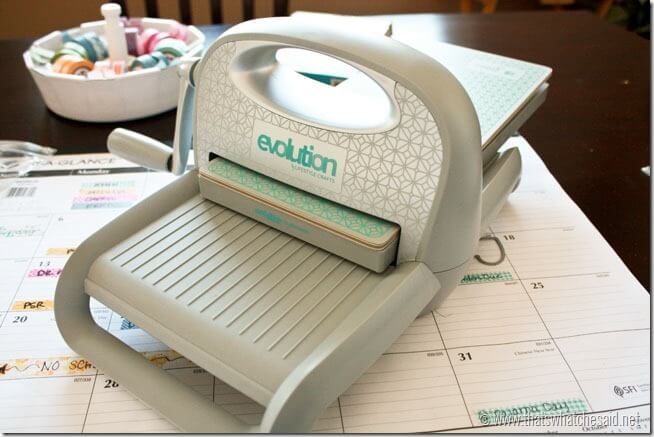 Now I have cute little flags marking my weeks!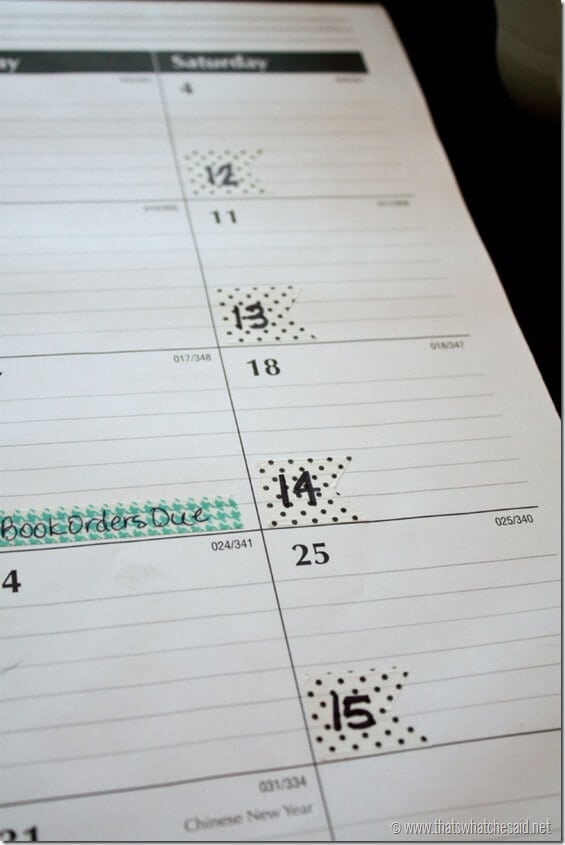 Now my ordinary boring standard desk calendar is pretty and cute and coordinated for my family so we can stay on track and organized this coming year!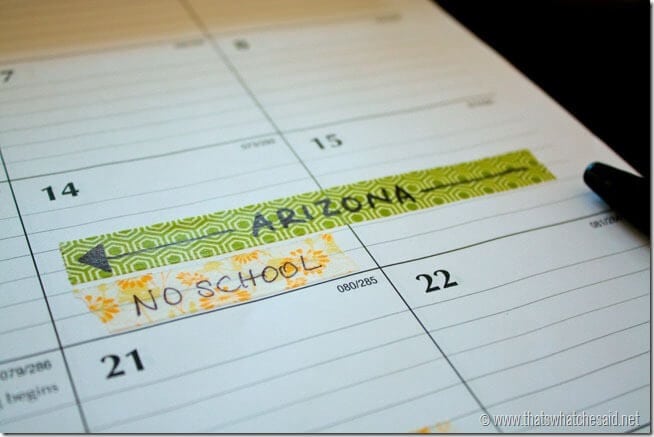 Products I used may be found here:
Evolution Tool
Genius Platform
Tape IT Kit
Washi Sheets
Shape-N-Tape
Washi Tape
Washi Tape Dispenser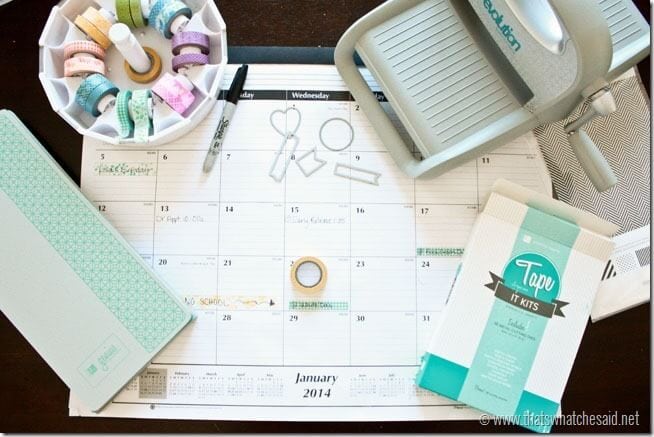 Also check out my other Washi Tape Projects
*This post may contain affiliate links. You may read my full disclosure here. Affiliate links help keep the content on That's What Che Said FREE! Thanks for supporting me and companies and products that I think rock!