OK…these Mickey Mouse cupcakes were really the easiest things to make.  I guess you can make them as much work as you want to?!  Does that make sense.  You can get more elaborate with the icing if you felt the need but I didn't and I can assure you they were CUTE as they were!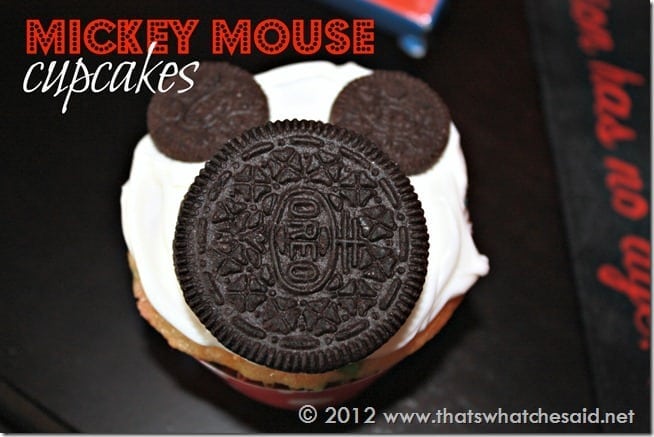 I honestly made box cake mix cupcakes, funfetti and chocolate.  Then I just spread some regular white icing on the tops, added 1 large Oreo for the head and 2 smaller Oreos for the ears.  I told you simple!
The detail that made these cupcakes were the cupcake wrappers!!! They totally pulled them together and gave them the nice finish I was looking for, without me having to spend hours piping fancy icing  swirls onto the cupcakes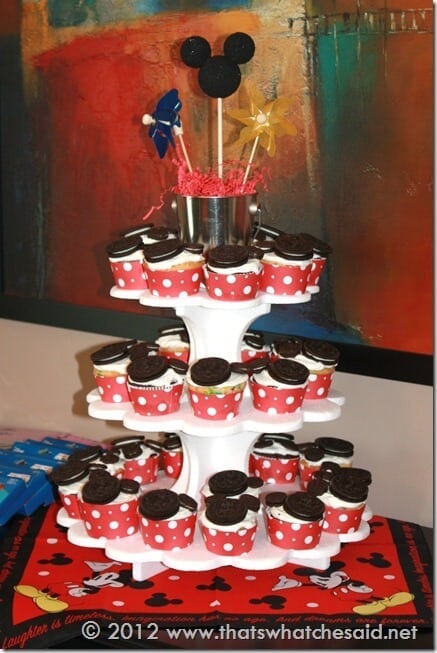 (I used one of my Mickey Centerpieces as the topper for the cupcake tower!)
I used my Silhouette to cut these cupcake wrappers out of polka dot scrapbook paper and then just used a bit of tape to hold them together.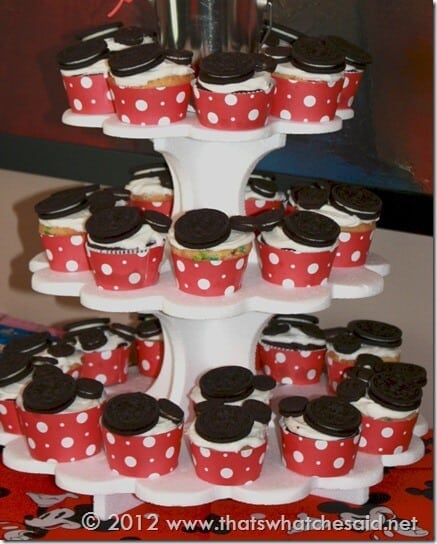 Seriously easy!  SERIOUSLY CUTE!  Seriously delicious!    Be sure to check out all my Mickey Mouse Birthday Party posts if you are throwing a Mickey Party also!