Another super cute (and super inexpensive) project to add some Mickey Mouse fun to your party!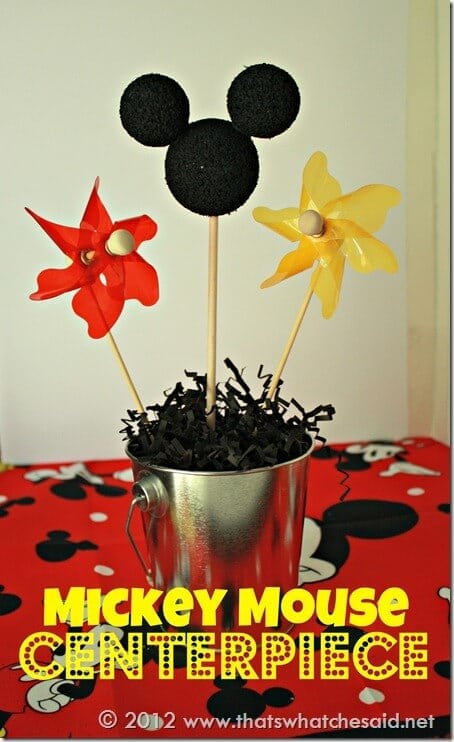 Items Needed:
Small metal buckets or bins
Dried Beans
Small Doll Rods (1/4" or smaller)
Styrofoam balls in 2 sizes (an assortment package at Dollar tree has enough for one centerpiece)
Black Paint
Embellishments (Pinwheels or star stakes etc.)
Gift zig-zag party packaging
Hot glue/Glue Gun
I purchased everything but the doll rods & Black paint (that I already had) from Dollar Tree!
1.  I started out by hot gluing 2 smaller Styrofoam balls onto a larger one to create Mickey's Head. I painted the Mickey Head black, using black acrylic paint and a stencil brush.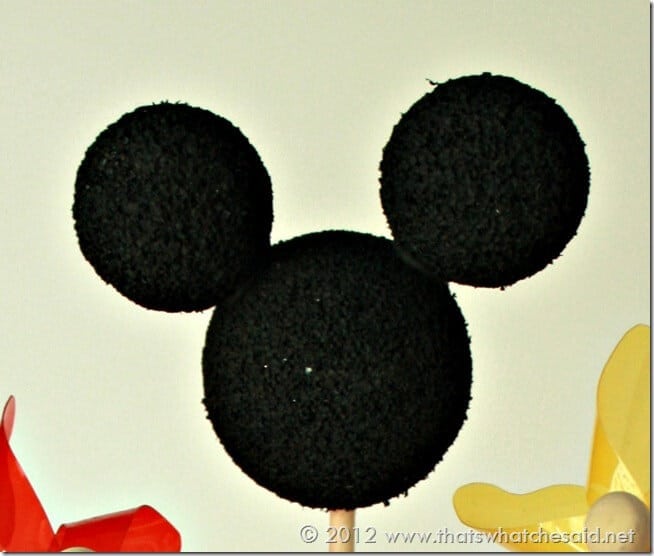 3.  I cut the doll rods to the appropriate length (height) and then inserted one end into the bottom of the Mickey Head.
4.  I used another Styrofoam ball as the base and then inserted the other end of the doll rod there and then inserted the pinwheels on both sides, a little lower than the Mickey Head.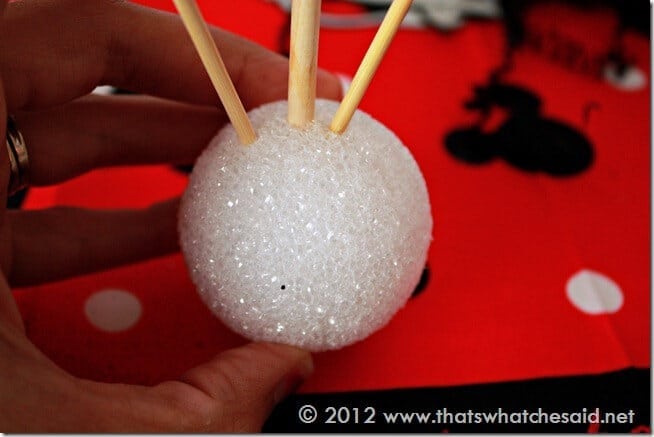 5.  I placed the base Styrofoam ball into the metal bucket and then filled it with dried beans to hold the ball and sticks in place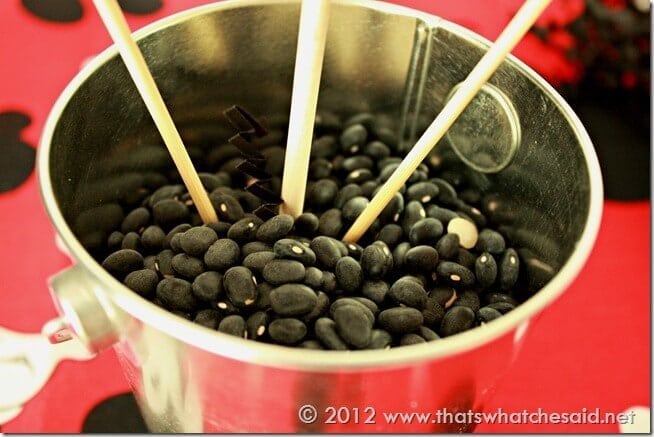 I topped the beans with the zig-zag gift packaging material and A Mickey Centerpiece was born!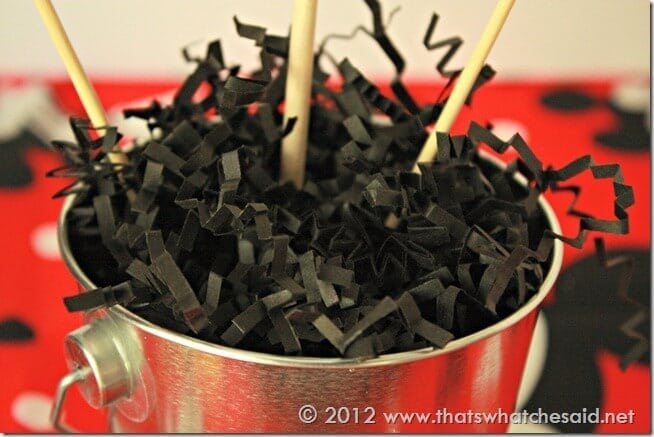 So Easy…but so cute!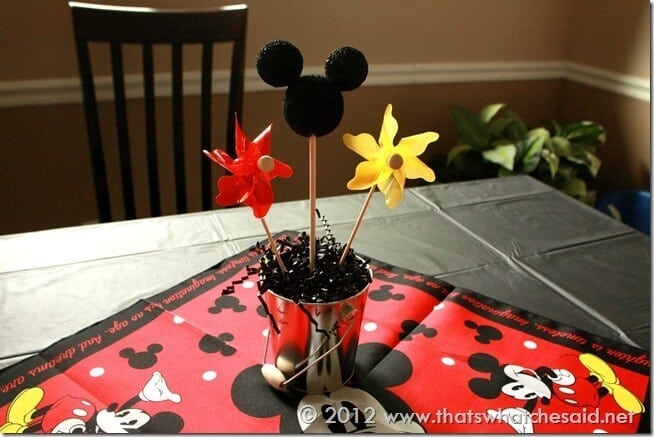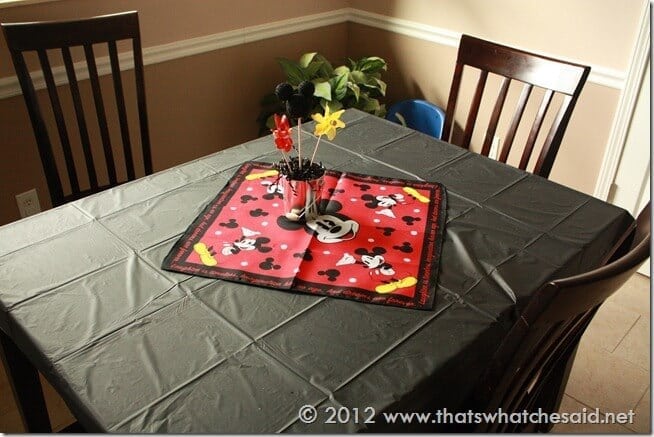 Be sure to check out all the posts from our Mickey Mouse Birthday Party! There are more to come also so be sure to follow on Facebook or enter your e-mail address below to get my posts delivered to your inbox!