Hello, hello!  I'm sharing a super simple Metallic Dot Photo Frame today as well as 6 other marvelous metallic projects from my friends!  We do a monthly themed blogger craft hop and I love being a part of it!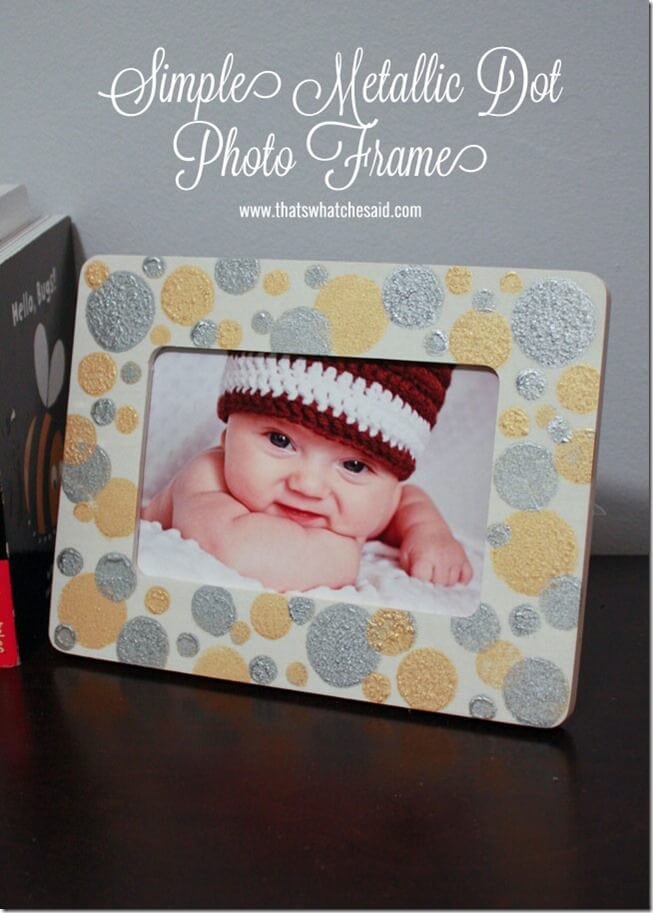 Supplies Needed:
Frame
Martha Stewart's Metallic Paints in your color choices
Circle Sponge Daubers
All I did was randomly dot the paint on the frame using different sized circle sponges from Martha Stewart.  The frame is one of those great $1 wooden frames!  I love those and always have some on hand because they make really simple easy projects!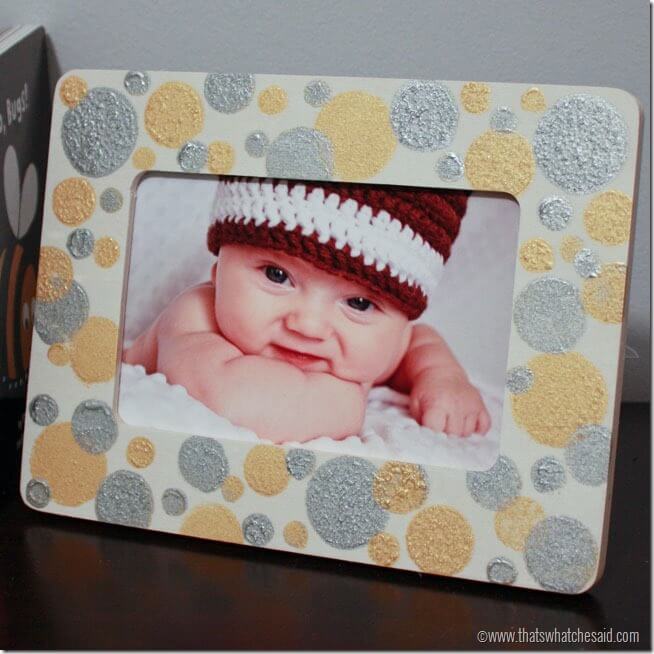 That photo…of Spangenbaby…I took that one day while the light was great and he was in a good mood!  I absolutely love it!  I hope you will check out these other great projects as well from my crafty friends!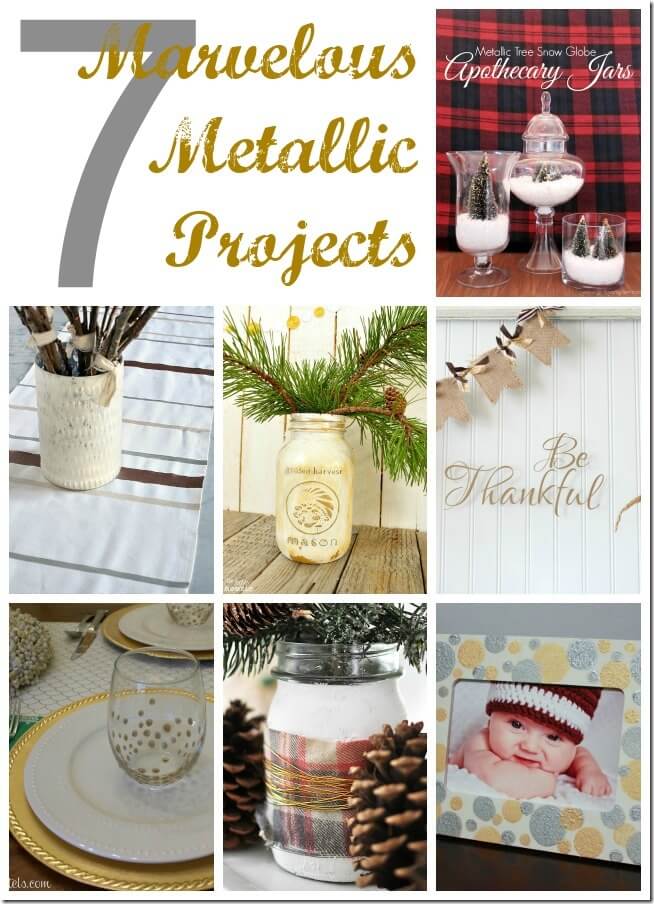 Design, Dining and Diapers  |  The Happy Housie  |  Giggles Galore
52 Mantels  |  Cherished Bliss  |  That's What {Che} Said…