I want to remember everything cute my kids do and say however I also want to live in the moment and enjoy them as much as I can. Trying to keep track of three of them and the rest of my "Mom responsibilities" leaves my brain tired and forgetful. This New Year Memory Jar will be perfect to quickly jot down memories, cute sayings and fun things we did as a family.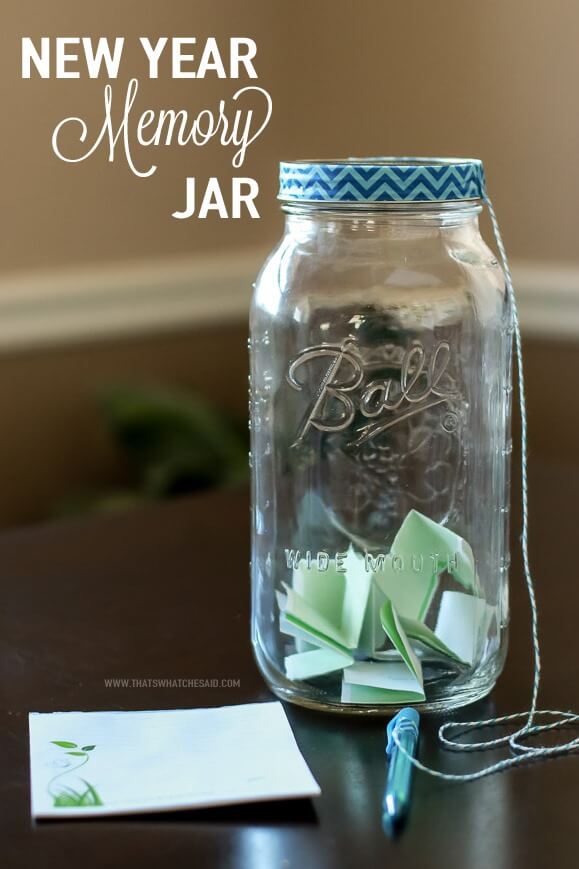 I made this Daily Memory Calendar a few years back and I kept up with it for about 2 months and then it fell flat. The pressure to do it daily I think just didn't fit into our family "schedule". I only had 2 kids then so when I was looking for a way to review our year, I knew that probably wasn't going to work out for me with three kids now!
This memory jar will be super easy to add to as we see fit. I will fill it with memories, cute things the kids did or said and feelings. As I watch my kids grow (so quickly) I have All. The. Feelings. I am sure you can relate. I want to capture it all.
A quick note, folded and tossed into the jar. We will then be able to read the memories on New Year's Eve next year! I keep it on our kitchen counter so it's always accessible and always in sight!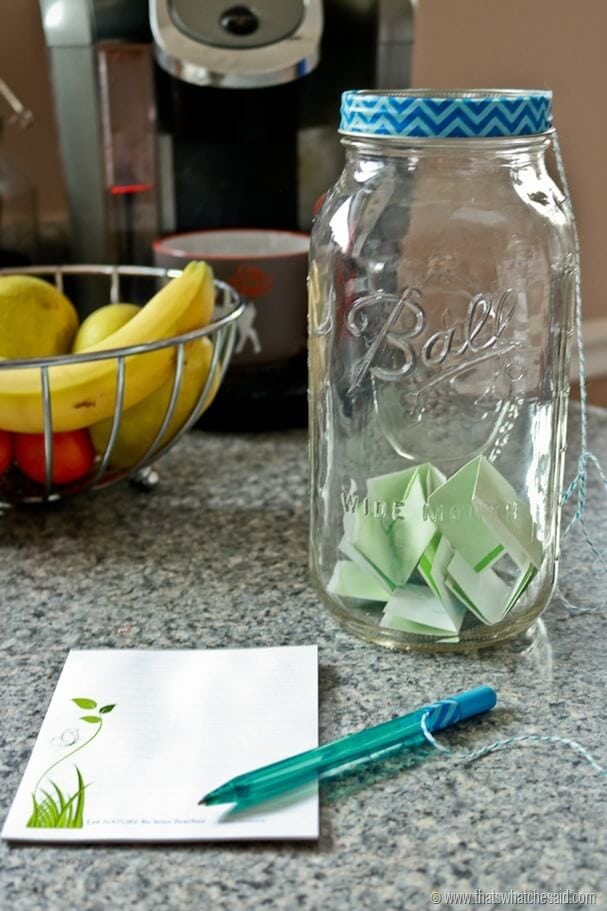 Michael can certainly write on his own and Ryan is getting there. It will be fun to see what they remember and write down as well. We can make this a family activity!
Supplies Needed for a Memory Jar:
Large Jar*
Paper Slips
Pen or Marker
Washi Tape (optional)
Baker's Twine (optional)
*You can purchase a large Mason Jar or you can reuse a jar you have in your refrigerator! Check out the Best Way to Remove Jar Labels here to get that jar up-cycled and ready for a memory jar!
This couldn't be easier! Do you get those notepads in the mail? Those would be a perfect little pad of paper to leave next to the jar. No need to cut up new paper! This is a great recycling project to use things you already have around your house!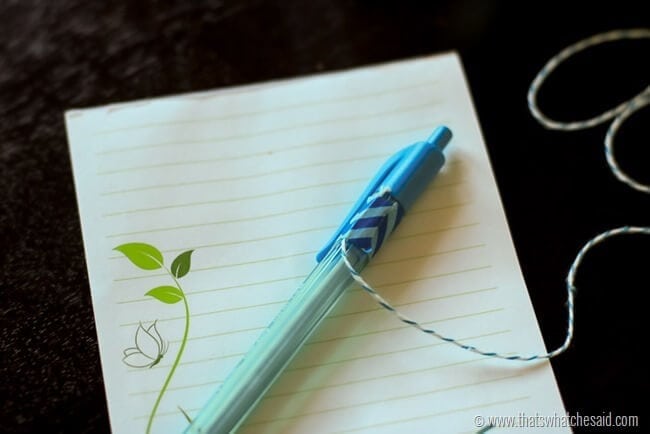 You can leave your jar plain or you can decorate it with Washi Tape or other embellishments! You know how much I love Washi Tape :) I also attached a pen with some baker's twine. Pens walk away in my house so I needed to keep one near the jar!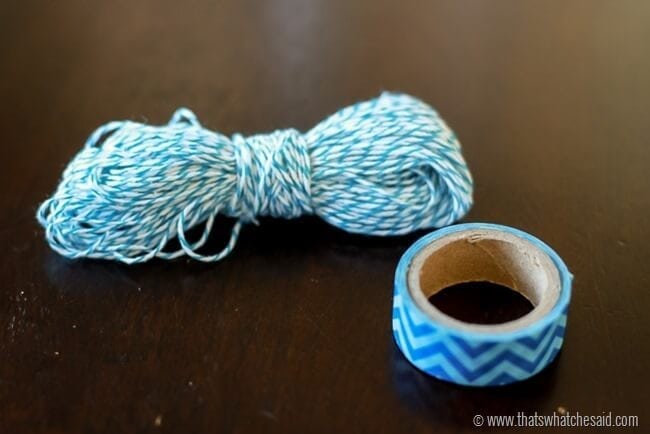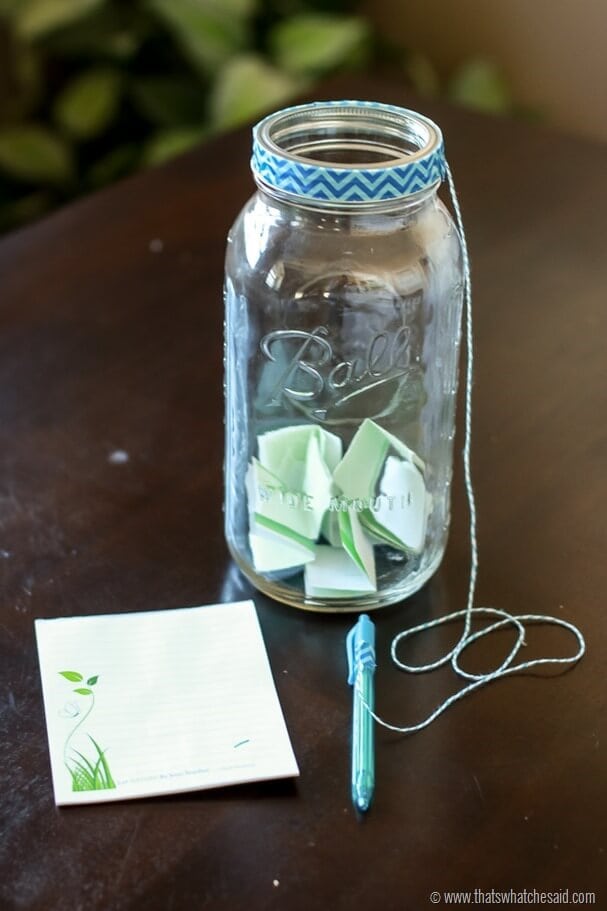 What is your favorite way to keep track of all your memories?