Recently through my partnership with Best Buy, I was able to play around with the new Adobe Creative Cloud Photography Plan.  This subscription includes Photoshop Creative Cloud and Lightroom Creative Cloud.  I have to say I am in love.  I had been using Photoshop Elements to edit my photos and I found several benefits of the Creative Cloud plan that I can no longer go without!  If you are a photo-enthusiast and want access to enhanced photo editing, you will want this in your life.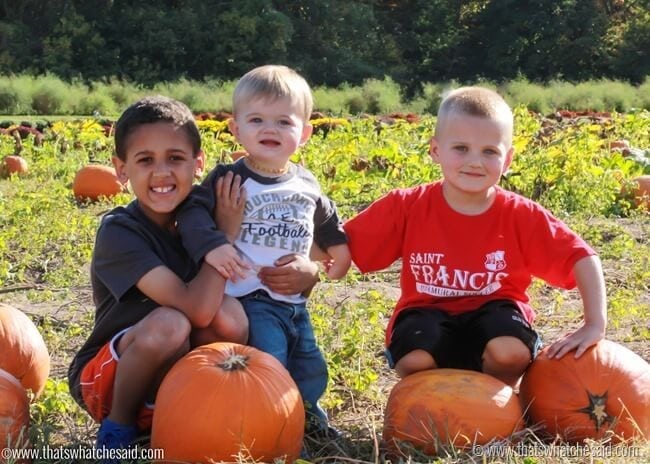 One of the first differences is that with the Creative Cloud, you have multi-screen capabilities and are able create and access your work on any device, anywhere.  So that means when you are out and about but want to show off the amazing view or cute photo of your kids in the pumpkin patch that you took with your DSLR, you can do that right from your cell phone or tablet!  Everything syncs up and you have everything you need at your fingertips!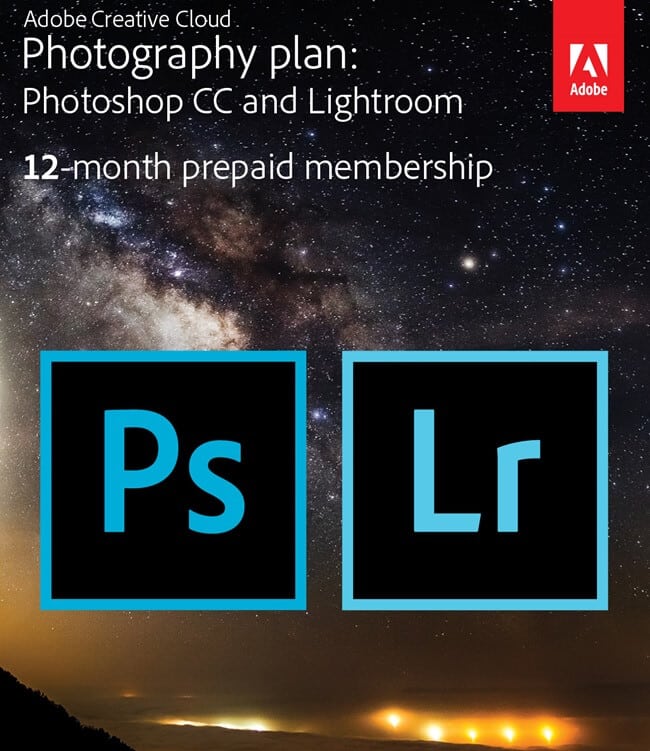 Something else I really love about Lightroom is that most times, I take about a million pictures of my kids.  I love them all.  Most of my photos now are just sitting on my computer doing nothing because the thought of editing all those images (all of which I LOVE) is daunting.  In Lightroom, I am able to make edits to a photo and then I am easily able to select all similar images and sync them and all the edits I made on my first photo apply to all to all of those selected!  SO FAST!  Seriously and so amazing!  I cannot wait to go actually PRINT my images and fill photo books and frames with them.  I can also save presets and apply watermarks and more at the click of a button!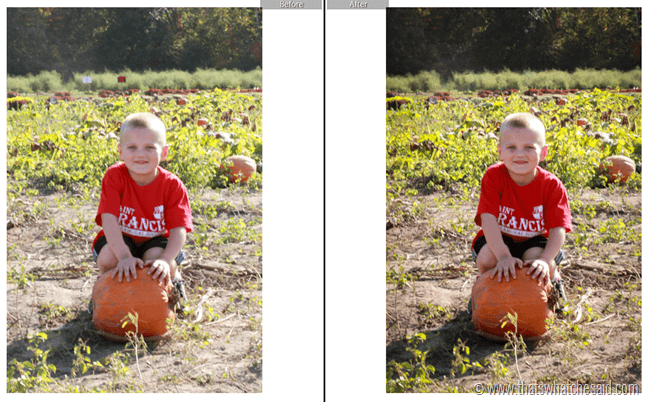 So above you can see the before and after.  I simply warmed the colors and improved the clarity.  I was able to then apply those edits to every other pumpkin patch photo I had with a click!  Amazing!   (You can also see in this picture I removed the signs in the background!  Yes you can get rid of unwanted things as well!)
Speaking of taking a million pictures, I am also charged with the overwhelming headache that is my organizational system.  Right now it's not a great one.  I have images on my computer, images on my camera, images on my phone and even some on my tablet.  Gah!  Because of the cloud, I can now easily organize ALL of these photos quickly and easily!  If I make an editor flag in one place, it's automatically updated everywhere else through the Adobe CreativeSync technology.    I can even share them right to my social media sights right form Lightroom!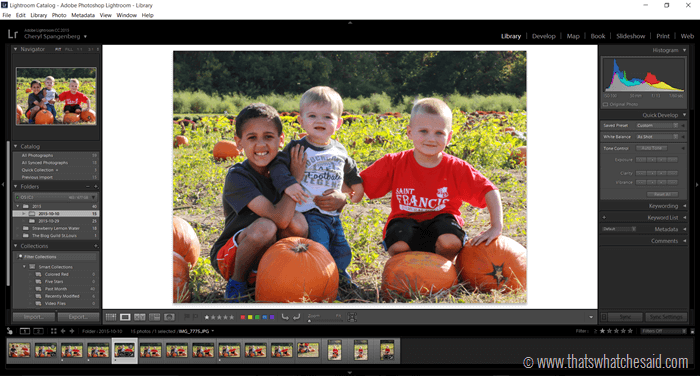 Adobe Creative Cloud Photography Plan is a 1-year subscription and includes both Photoshop Creative Cloud and Lightroom Creative Cloud.  A year subscription is only $119.99.   The ability to edit multiple images, the organizational capabilities along with the awesome editing ability and ease of assigning keywords and tags, this is such an amazing plan.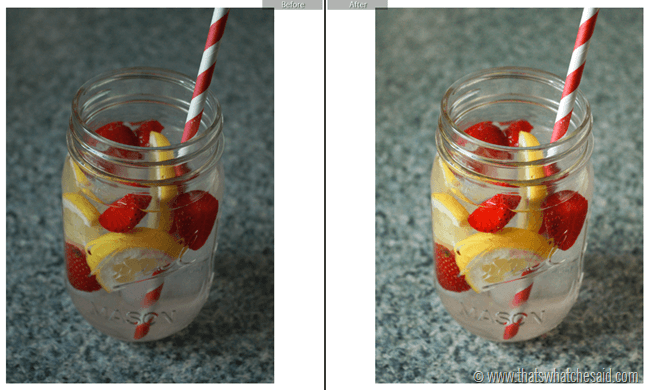 Did I mention that if I edit in Lightroom but then want to do even more with the image, I can just send the image right to Photoshop, it opens it up there and I can edit right where I left off in Lightroom?  YES!  And then when I am finished in Photoshop, BAM…there is my completed image right back in Lightroom.  Amazing people!!
This would be a great holiday gift idea for those favorite photographers in your life!  Trust me on this one! Make your best shot and make it even better with the Creative Cloud Photography plan

The
reviewer has been compensated in the form of a Best Buy Gift Card and/or received the product/service at a reduced price or for free.  All opinions and ideas are 100% my own.