BOY!
That's right!  You heard me!  Spangenbaby #3 is a boy!  If you are keeping track, that's THREE boys!  One, two THREE!  I thought my house was loud now…I can only imagine the craziness it will become when there are three little boys running around!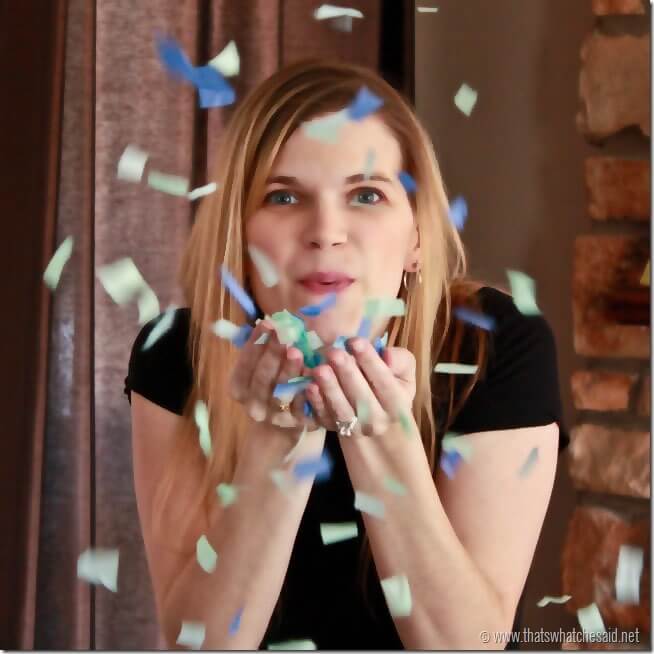 It will also be filled with imagination, make believe, cars, trucks, and trains (even more so than now!).  It will be filled with art supplies and soccer balls.  Legos and building blocks.  Race tracks and Train Tracks as far as the eye can see!
It will also be filled with love and snuggles and those sweet little words that make me turn into a little puddle of joy, "Mom, I love you!" and "Mom, You are so pretty!"
I will add new rocks to my collection on my kitchen window sill and I will look forward to every dandelion given to me and every door opened for me.  I am after all, teaching these boys to be gentlemen!
I will be sure to find more surprises in pockets when I do laundry!  So far a dead cricket and a dehydrated worm have topped the list and I am sure there will be new ones to find as this little one gets older.
I am happy to remain in the Mom of Boys Club and I am accepting the challenge of teaching these sweet boys to be respectful, hardworking, responsible members of society.
I am in awe at the distinct differences between Michael and Ryan and I love everything they have in common.  I can't wait to see what this new little one has all to himself and what he will share with his big brothers!   I look forward to watching Ryan be both a Little Brother and a Big Brother.  I look forward to what Michael will teach to this little guy, just as he has with Ryan and I look forward to meeting this new bun and watching him grow into his own self.
I am a Mom of Boys…and I am 100% okay with that!