This past weekend I attended SNAP! Conference and I had such an amazing time!  While I was gone I whipped up this "I'm Bored Jar" to help my husband find things to do for the boys!  It was super easy to make and took no time at all!   This might be great for the summer months coming up!  Start one now and add to it as you think of fun things (or chores!) your kids can do this summer!
Thanks to We R Memory Keepers for bringing this post!  I am thrilled to be a part of the Lifestyle Crafts Studios Team.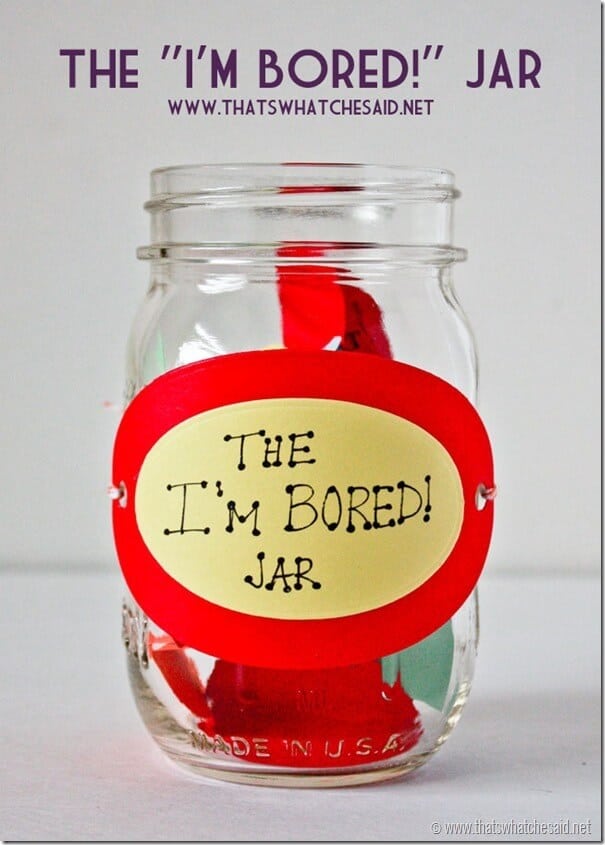 Supplies Needed:
Mason Jar
Twine
Circle Die Cuts
Label Die Cuts
Lifestyle Crafts Evolution
Genius Platform
Cardstock
Sticky Thumb Adhesive
Pen or Marker
I started out by making my label using the Label Die Cuts.  I cut out paper the size of the dies and fed through my evolution.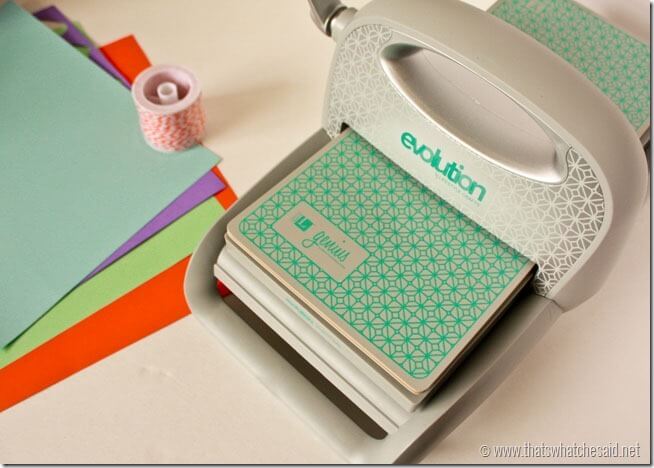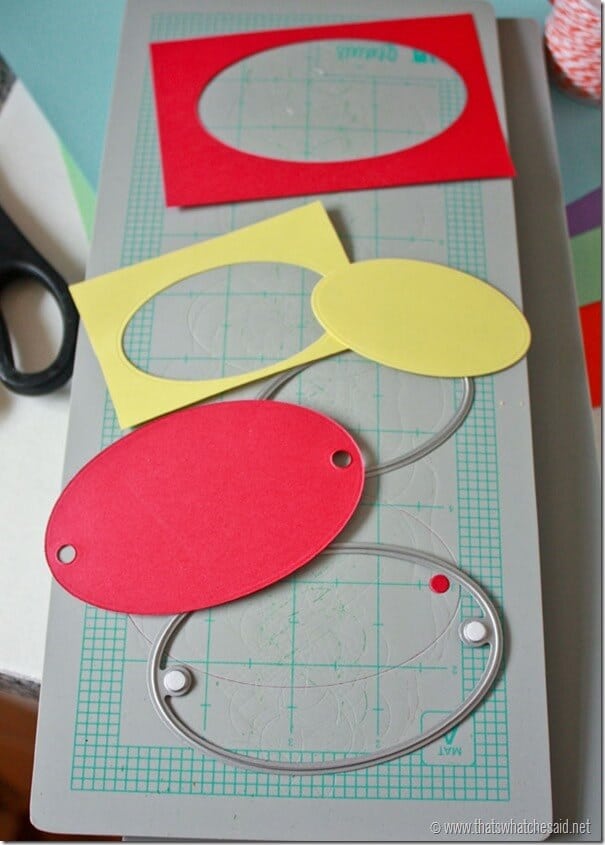 Using some Sticky Thumb…I adhered the yellow onto the red and wrote "The I'm Bored Jar!"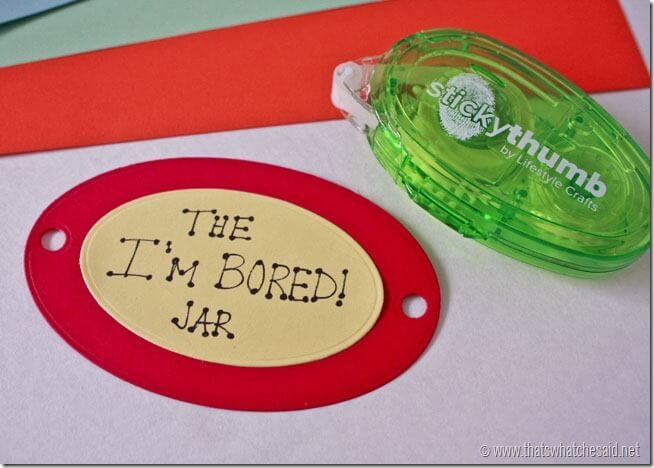 I used some twine and double looped it through the label and tied it in the back of the jar.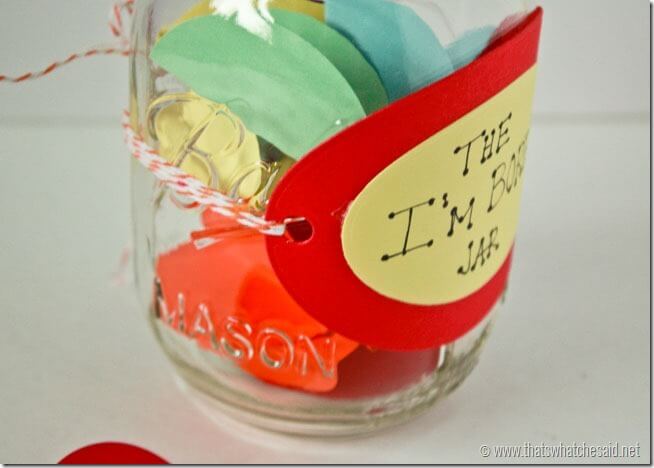 To make the activities, I simply chose a 2" circle punch from the Circle Nesting Dies and ran them through the evolution!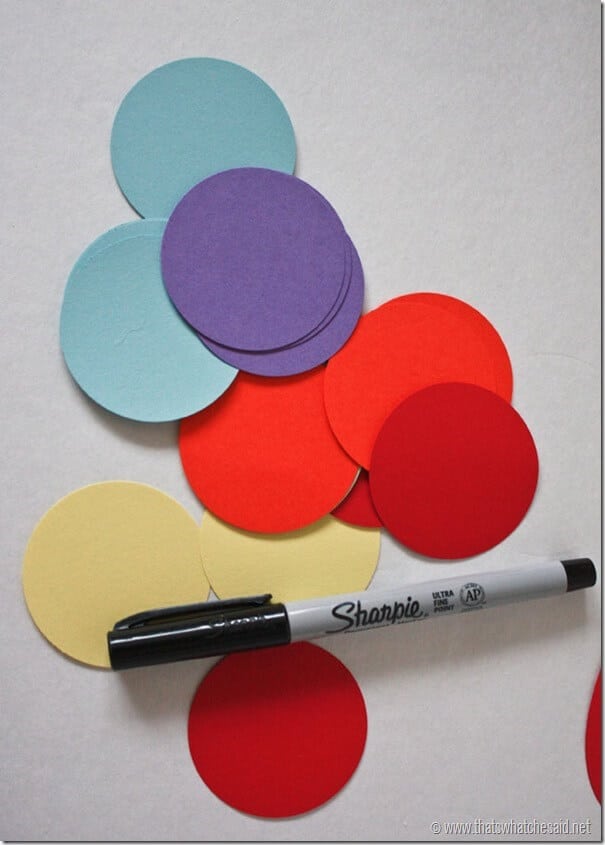 I then wrote fun things to do!  (and a few chores to keep them on their toes and to reinforce that they in fact are. not. bored.) with my sharpie!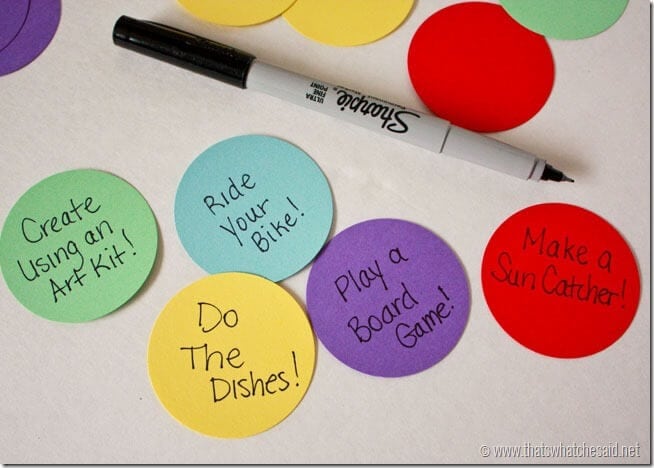 I folded them and placed them in the jar!  Now I can add to it as time goes on and I never have to hear "I'm Bored!"…OK saying never is a bit presumptuous but you get my drift!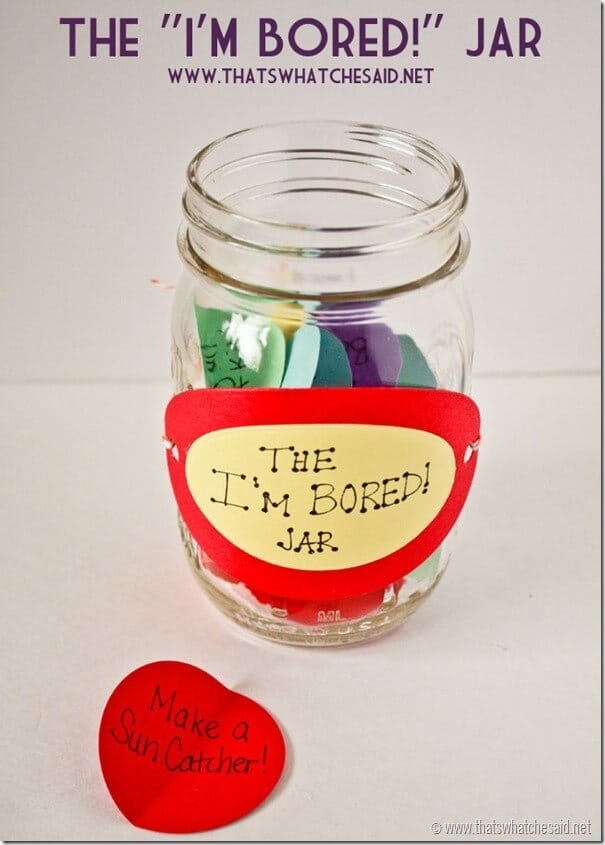 See that activity above?  You can find my tutorial on how to make a sun catcher using press-n-seal here and a few other Kid's activities as well to add to your kid's jar!
If you want any of these goodies listed in this post or ANY OTHER goodies from We R Memory Keepers & Lifestyle Crafts you can use code CHESAYS at www.shopwer.com and receive 20% off your order!  Great deal batman!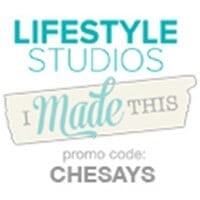 Here is again what I used:
Evolution
Genius Platform
Sticky Thumb
Circle Nesting Dies
Label Dies
Cardstock
Twine
Disclosure:  I was provided free product to use for this post however all opinions are 100% my own.  You may read my full disclosure here.