Oh the never ending to do list.   Don't worry though!  I have a simple, manageable tip on how to tackle your to do list.  Thanks for joining me again for Tuesday Tips & Tricks!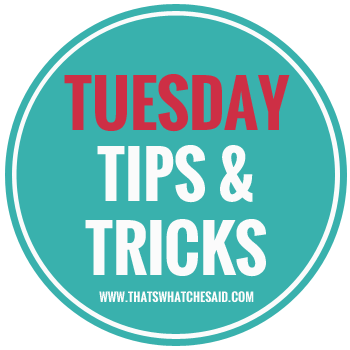 Are you a list maker?  I am.  Whether your list is a daily chores list, a general to do list, a home improvement list, a yearly goals list or even a "places I want to visit" list…tackling it and marking items off can be a daunting task!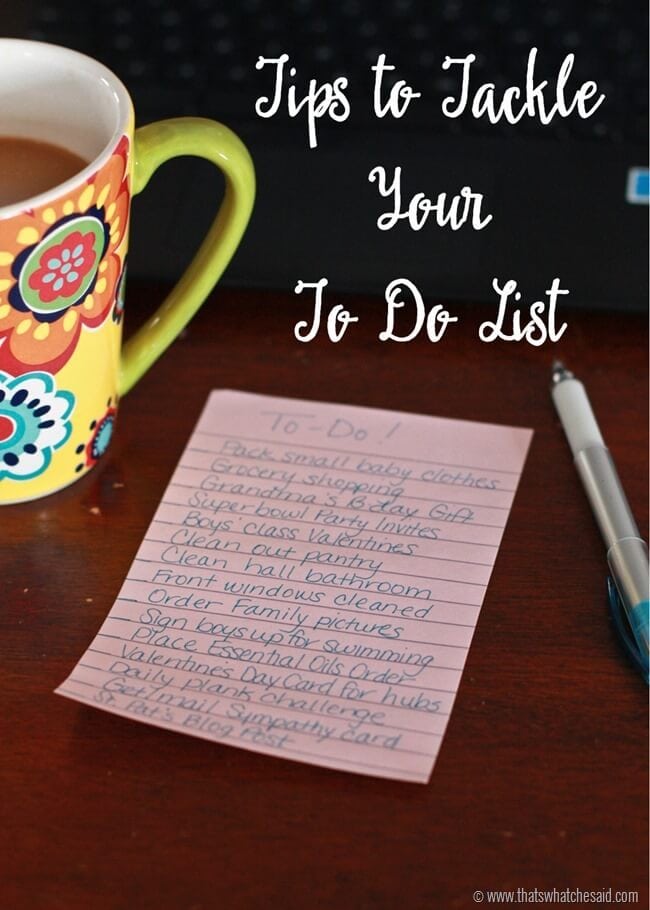 Sometimes I put things ON my list that I already accomplished just so that it has some items crossed off….to give the illusion that I am being productive!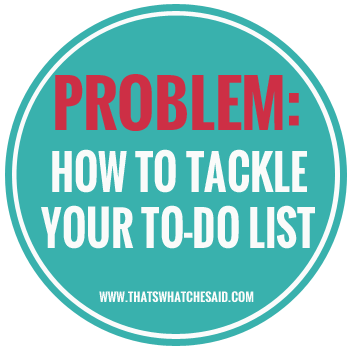 Problem:
We all know what we need to get done.  Duh, we put it on our list.  Then after you finish your list, you take a good look at it and I am sure I am not the only one that has then gone and taken a nap because just looking at all the items on there makes me exhausted!
SOLUTION HOW TO TACKLE YOUR TO-DO LIST:
Make your full list.  Put everything you want to do on there.  If it is a to-do list…include everything you want done that you can think of.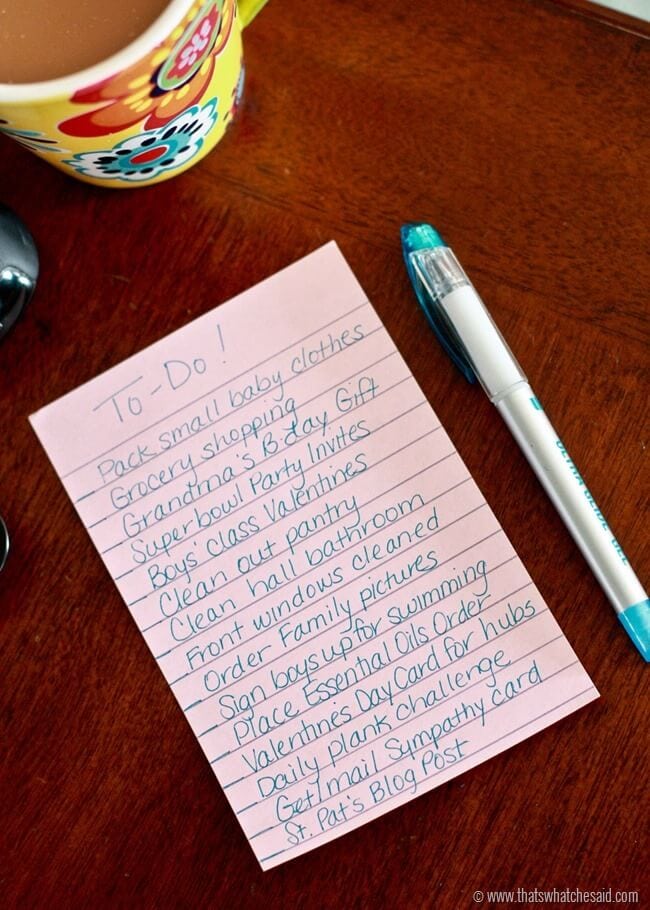 Then make a second list.  Yep you heard me…make ANOTHER list…but on this second list, I want you to only add 3 things!  So take a good look at your arm length original list and chose the most important, most dreaded, or most feasible items and add them to your second list.  If you are in a hurry that day then make the 3 things that will take the least amount of time.  If you would rather knock out the hardest tasks…add those.  Your choice, whatever you think you can do.  I normally add 1 that I am dreading and 2 that I don't mind so much!   Take that first long list and hang it on the fridge.
ONLY FOCUS ON THE LIST WITH THREE ITEMS ON IT.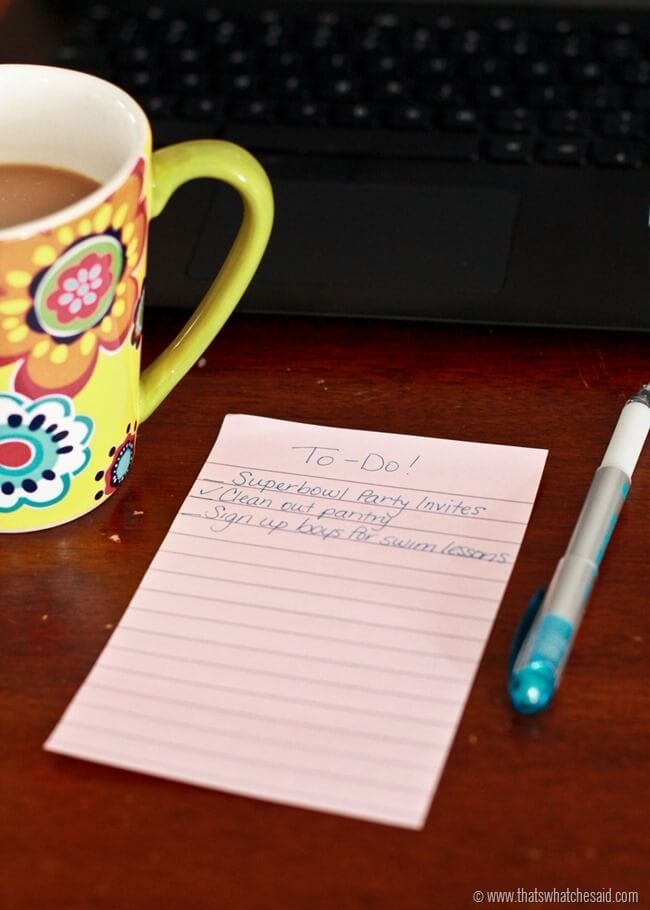 This is your new to-do list.  Tackle these three items first.  Then go back to your big list and cross them off.  Add three more to your short list.  Repeat until you list is tackled!
Looking at a list with only three things makes it doable.  It makes it not so exhausting!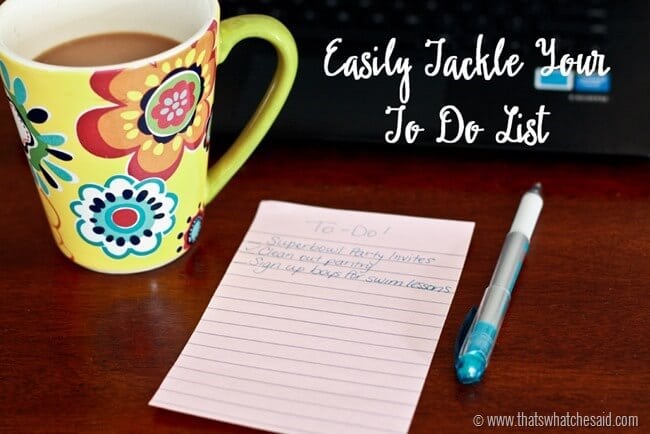 If you want to jazz up your scratch paper…you can download for free my Daily To Do List.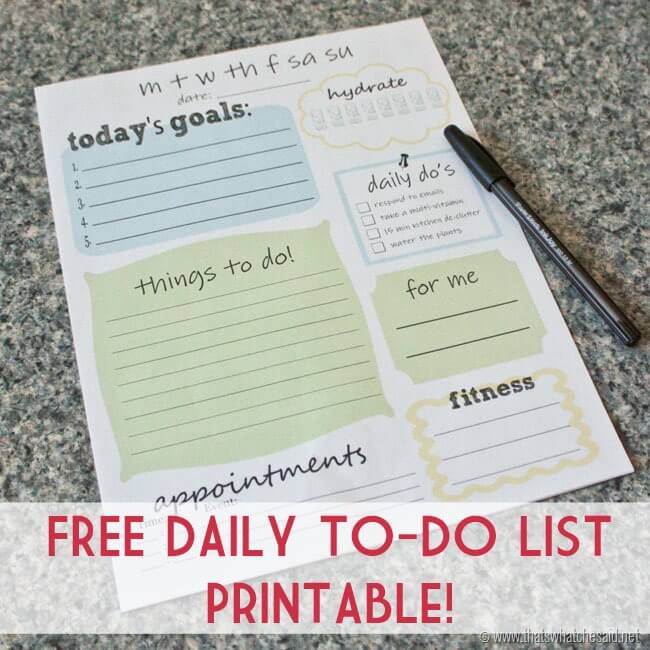 Or you can get creative and make yourself a personalized to do list here,  like I made my friend Anna from Directions Not Included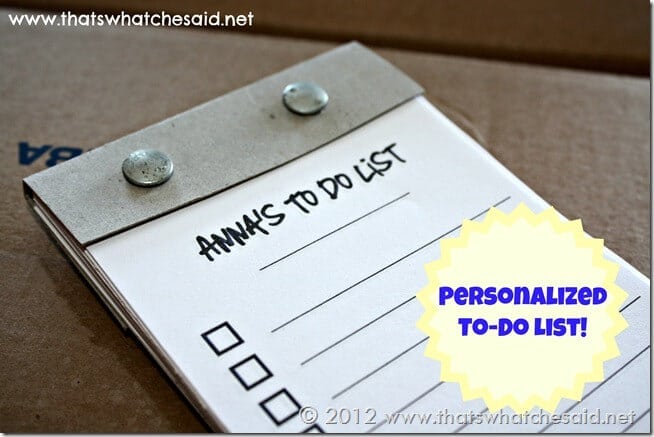 Or if you want something a bit more substantial…you could also use these Personalized Notebooks or Journals to keep track of your goals, to-do's and so much more!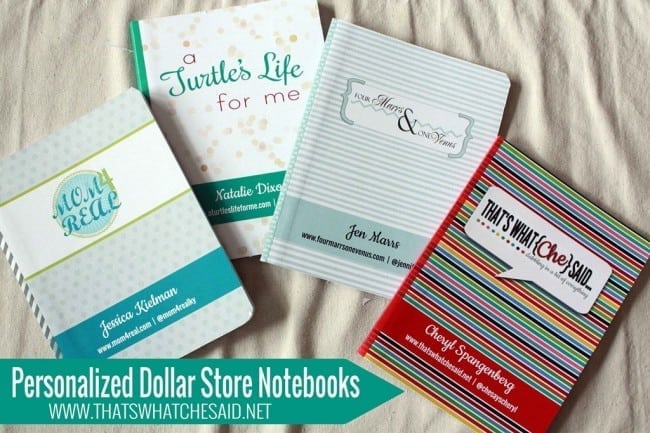 So now that you are armed and ready…get those to do lists conquered!  You can do it…3 items at a time!  Don't forget to check out all my Tuesday Tips & Tricks here!
Tell me…what's on your to-do list?