Hey bloggy friends!  Yes, I am talking to you!  Are you heading to a conference anytime soon?  Is it your first time at a conference?  Are you somewhat freaked out at the thought of meeting so many fabulous people who do what you do that you are kind of twitching a bit?  If any of these phrases apply to you I have a super fun and simple way to break the ice at such an event and easily meet people at conferences!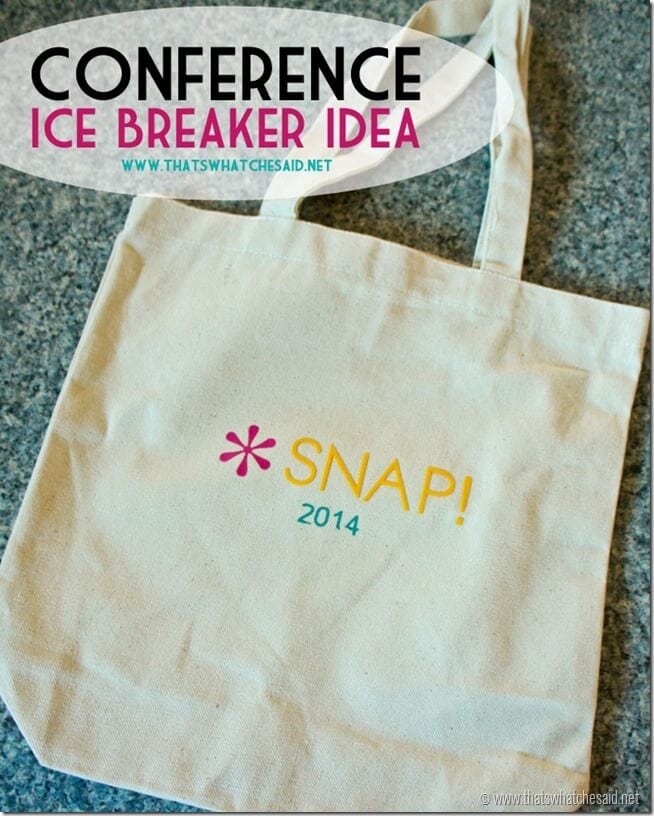 Last year was my first time at SNAP conference.  I am  not even an introvert and I was a *bit* overwhelmed about meeting some of my favorite bloggers (and blog crushes) in real life.  I can be cool as a cat on my blog but did I really want them realizing what a huge dork I am in real life???   I decided to make this bag and it was the PERFECT way to break the ice and get conversations started and introductions made!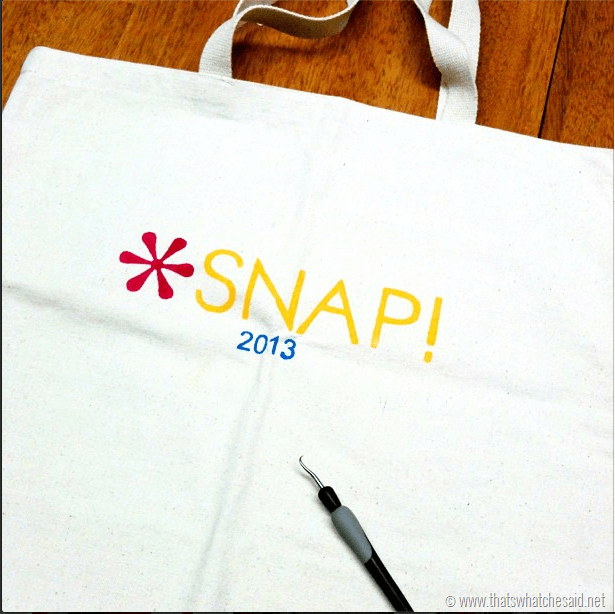 Most conferences these days utilize social media pre-conference.   Facebook Groups are formed and twitter lists are created and I used this to my advantage!  I posted a photo of my finished bag (pictured above)  on our Facebook group and I told everyone in the group I was looking to get ALL THEIR signatures on my bag!  I also upped the ante and said that the first 10 people to find me each conference day and ask to sign my bag, would get an added surprise!
It was a total hit!  Not only did it help me at the conference, but now I have a practical memento of the fabulous weekend signed by some of the most sweetest, talented people on the planet!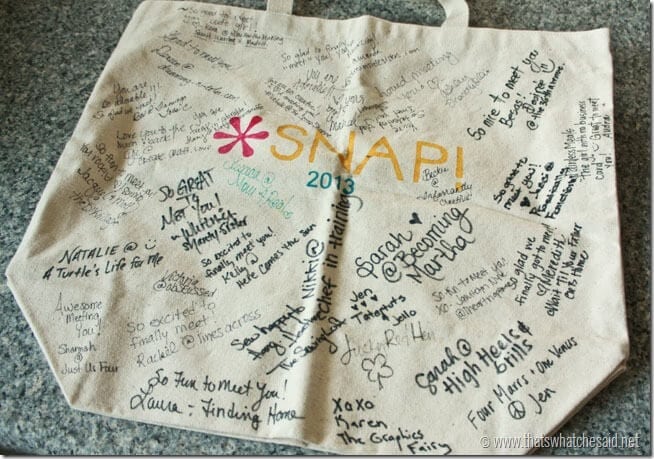 I am doing the same thing this year!  I made a new bag and new surprises!!  So same rules apply!  The first 10 people to find me and ask to sign my bag each day will get an extra little gift from me!  I won't be hard to miss…I am that blonde girl with the big baby belly!  ;-)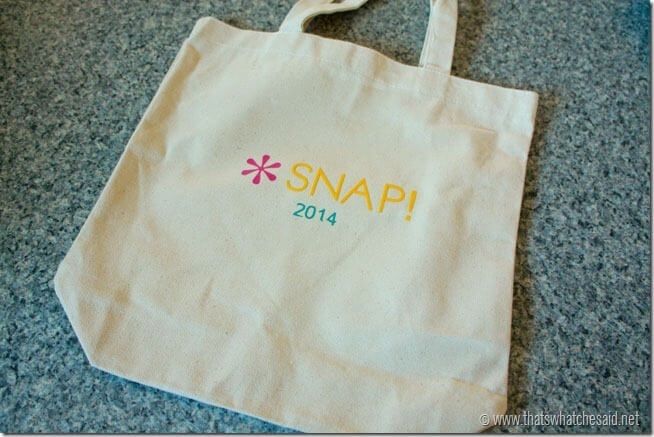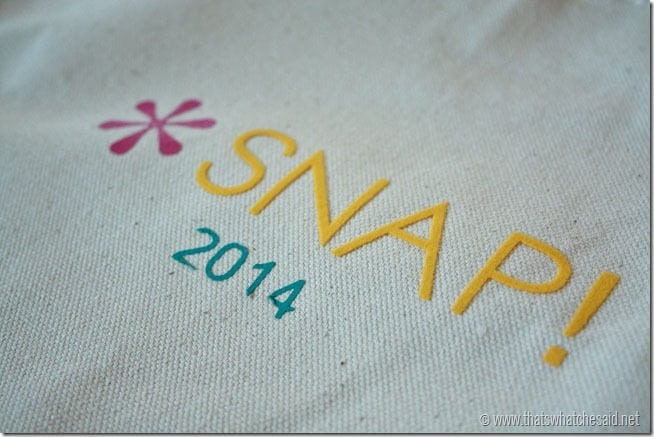 So tell me…do you get freaked out at all when heading to a conference or big gathering of people you have never met or are you cool like a cat?