Oh my heavens. This Hot & Cold Coffee Treat is by far one of my most favorite ways to enjoy a cup of joe! The hot coffee with the cold ice cream, topped with Salted Caramel Mocha with a touch of coarse sea salt on top is a party in your mug!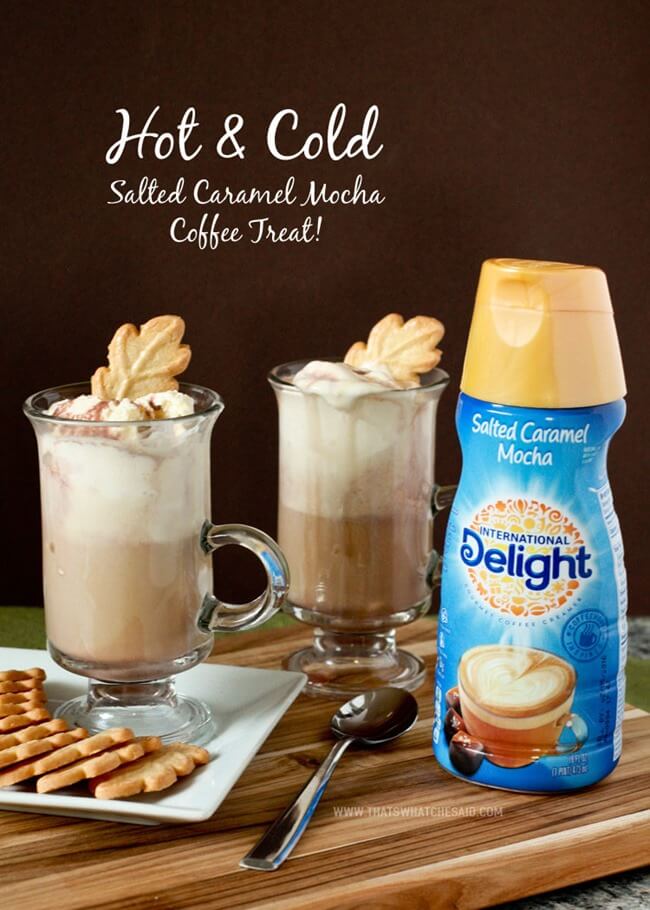 This is one of my most favorite ways to enjoy some coffee in the afternoons! It's a delightful change to a regular cup of coffee for an afternoon pick me up! This also is a wonderful after dinner dessert! I highly recommend pinning this and planning it for your next dinner party! Or Tuesday for that matter, it is that delicious!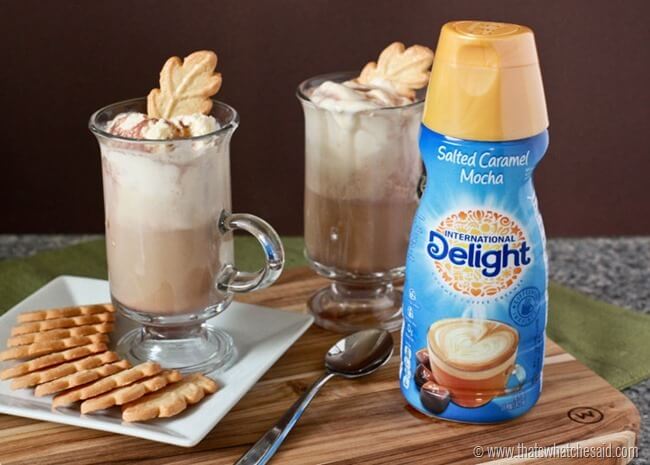 You only need a few ingredients! Strong Coffee, Vanilla Ice Cream, International Delight Salted Caramel Mocha Coffee Creamer. Sea salt and some tasty butter cookies or biscotti is optional!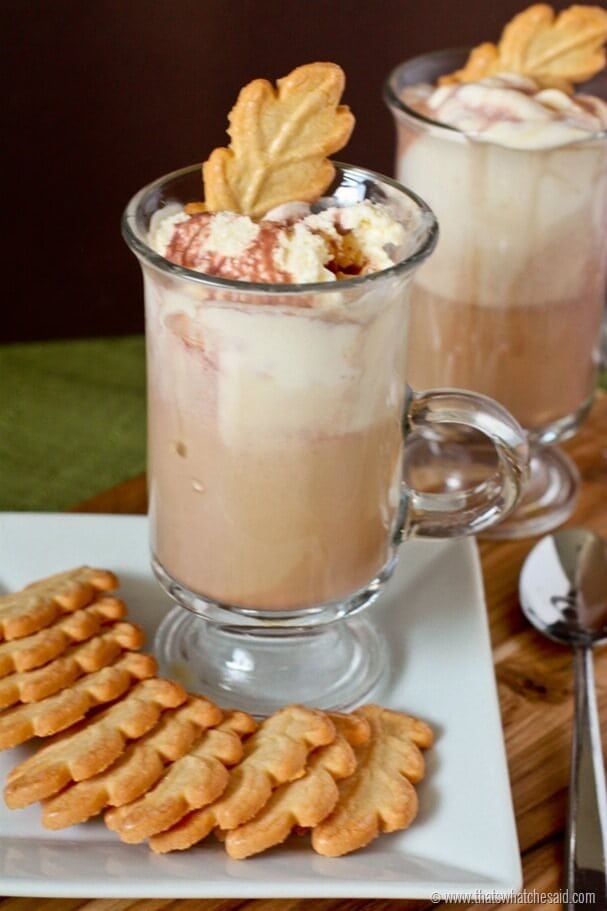 I brew my coffee on my Keurig strong. For me it's the smallest setting they have which is 4 ounces. I fill a mug or cute dessert dish with a few scoops of vanilla ice cream. I top with about 3 tablespoons or so of the the HOT coffee. The hot coffee melts the ice cream and it's just amazing! Then I top with about a teaspoon of the creamer. You can really do this with any flavor, I just adore the Salted Caramel Mocha flavor for this! Then I top with a pinch of sea salt and garnish with a cute butter cookie. The flavors just blend so nicely while still being able to taste them all individually as well has experiencing the hot and cold sensations! it's amazing!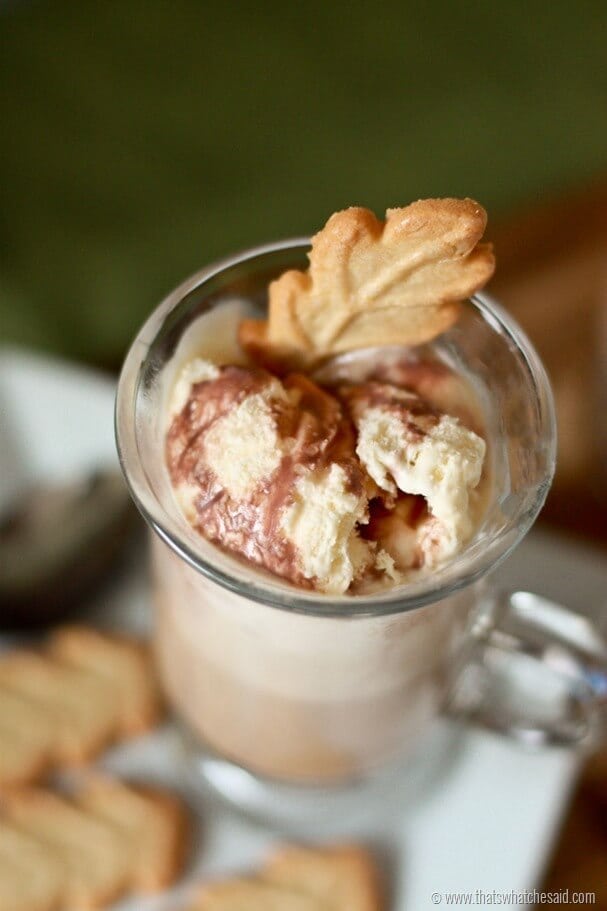 What is your favorite way to enjoy a cup of coffee? I encourage you to head over to International Delights Website and Create Your Own Masterpiece! You can also sign up for their Member Delights program and receive free coupons!