My inspiration for these holiday shadow boxes came from I Thought I loved You Then.  Although working with what I had and and a lack of ability to narrow down my selections…I came up with these three!
Items Needed:
Shadow Boxes
Paint
Scrapbooking Paper
Scrapbooking Stickers or Vinyl/cutting machine.
Fake Snow (Styrofoam balls)
Jingle Bells
Small Ornaments
I found these small shadow boxes about 5 x 7 in size at Hobby Lobby.  They were $3.99 and I bought them when they were 50% off!  Score.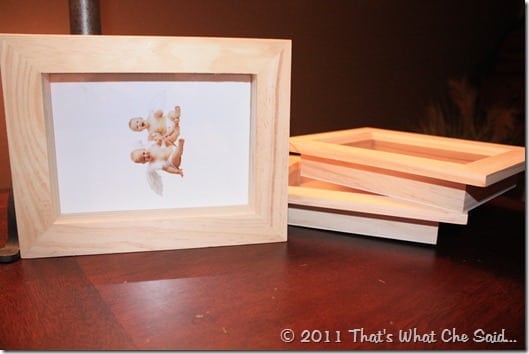 They come unfinished so I decided to give them a quick coat of white acrylic paint.  These guys suck up paint and I opted to only give them one coat to give that whitewash kind of effect.  You will have to do more coats and/or hit them with spray primer if you use other colors than white or you do not like the whitewash effect!  You don't need to paint the backs of the boxes…they will get covered.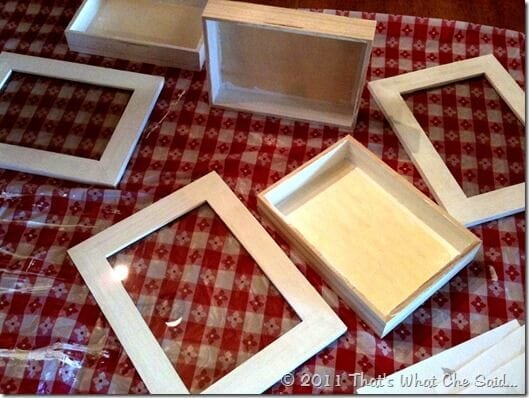 Using the inserts from the frames I cut out scrapbooking paper to fit.  I chose snowflakes pattern, a holiday dot pattern and a holly pattern.
Next I added scrapbooking stickers to make phrases.    I decided on "Let It Snow", "Deck the Halls!" and "Jingle Bells".  You know I will probably make these guys pull double duty for some other holiday so I opted to attach the stickers to the paper versus the glass on the shadow box.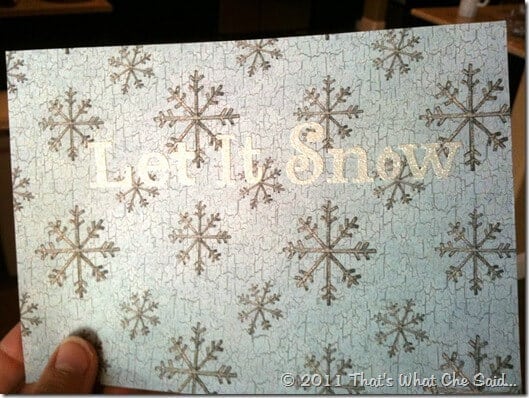 I inserted the scrapbooking papers and then filled each with the appropriate fillings.  You can be creative here and use what you can find!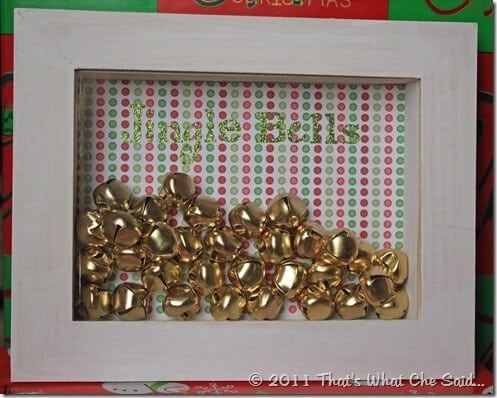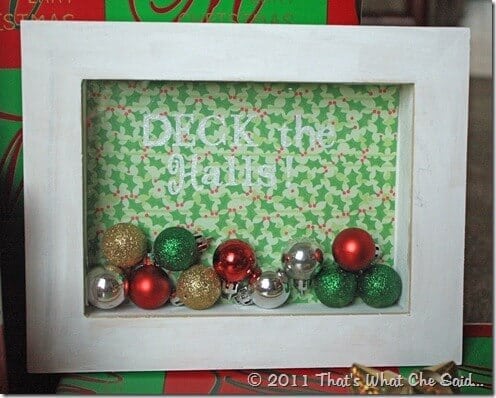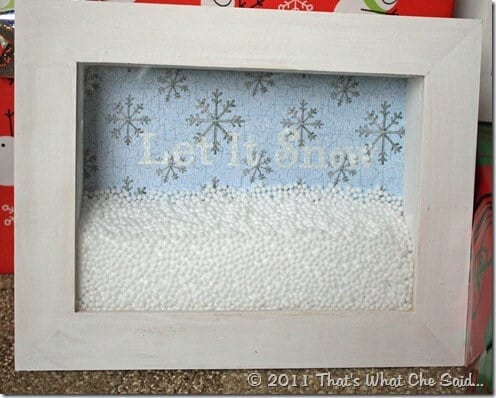 It's a bit of trial and error on the snow!  First time had too little…so I added more!
Don't forget to check out my Holiday Happenings Link Party and link up YOUR creations and also to enter to win a Hand Stamped Washer Necklace!!