I needed something for my mantle and with a little help from my favorite crafting supplies & resources, this fantastic Halloween Canvas Decoration came to life!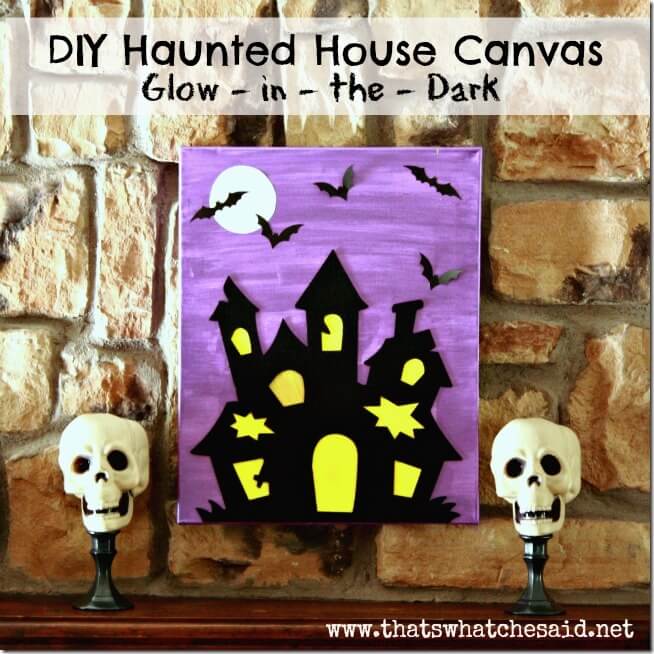 Items Needed:
16 x 20 Canvas (get them on sale at craft stores, they always come in handy!)
Haunted House cut out from Dollar Tree
Purple Paint
Yellow Paint
Paint brushes
Glow in the Dark Mod Podge
Mod Podge
White & Black Scrapbooking Paper
Scissors to cut out shapes or Silhouette Electronic Cutting Machine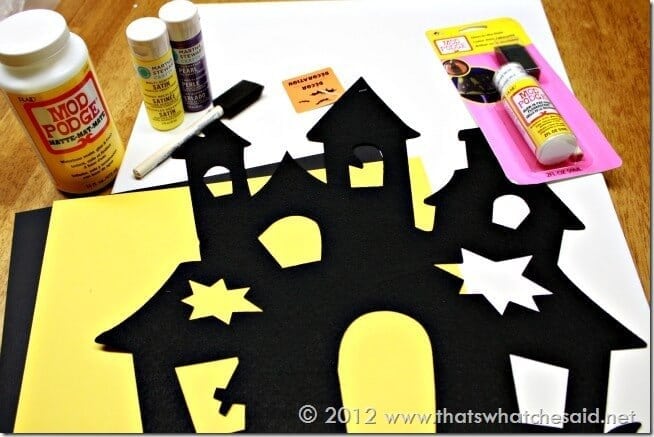 I started out by placing my haunted house on my canvas and lightly tracing out the windows and door.  Don't make dark pencil marks or they will show through your paint.
Next I filled in these areas with yellow paint.  I overlapped the lines a bit to make sure it all gets painted yellow.  These will be the areas that show through the haunted house.  Next I painted the remaining area purple.  Let dry.  Note: I used the "Pearl" finish in the Martha Stewart Paint line and it gave the sky an AWEOME effect!  Kind of looks like a haze in the night sky!  I highly recommend the pearl finish!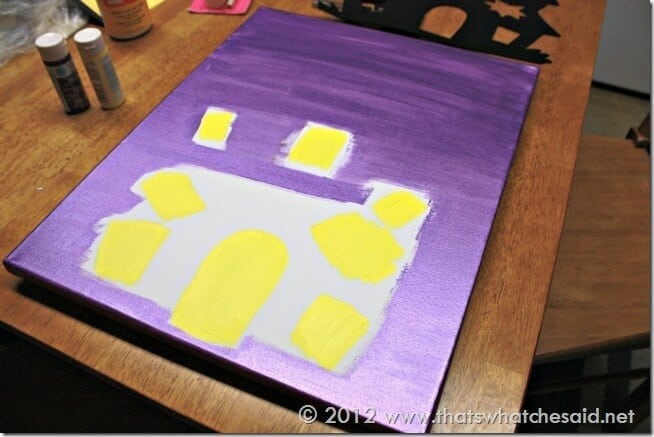 While the paint was drying I cut out a white circle from cardstock to be used as the moon.  Once the paint was dry, I used regular Mod Podge to adhere the haunted house cut out and the moon to the canvas.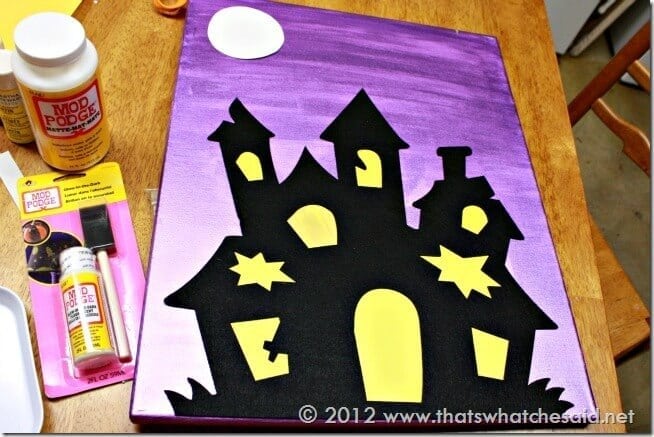 Next I covered all the yellow areas and the moon with Glow in the Dark Mod Podge! My kids LOVE this part of the finished project!
I used my Silhouette Cameo to cut out some bat shapes out of black cardstock.  You don't need a cameo to do this!  Just draw some bat shapes and cut them out by hand!   I used Mod Podge to adhere the bats to the canvas as well.  For some of the bats I folded up the wings and only stuck down the body so that they look 3D!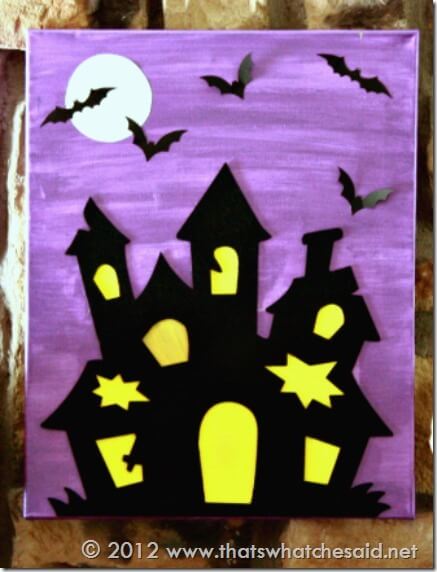 I am not a professional photographer so I couldn't get a good shot of the glow in the dark action but please be assured we have never been so excited about sitting in the dark in this house as we have been since I hung this up!  :)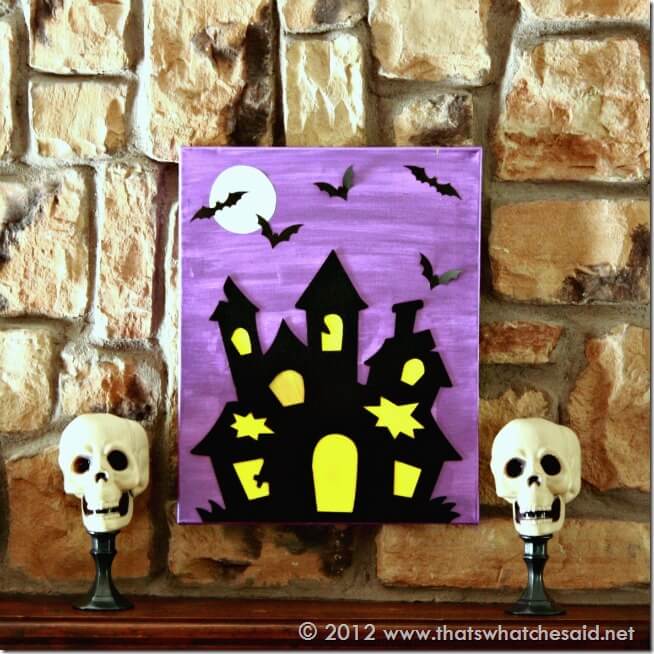 Be sure to check back on how to make yourself these spooky skull sconces as well!  Don't forget to check back on the blog on THIS FRIDAY to maybe, just maybe, win yourself your very own cutting tool to make some bats with!  *wink, wink*




Linking Up to These Great Parties Here
The 36th Avenue | Today's Creative Blog