Did you know that March is National Craft Month?  I jumped in an got crafty with this Geometric Stenciled Tissue Cover!   I am thrilled to be a part of Jo-Ann Fabric and Craft Stores spring crafting campaign…well because…I love to craft!  I was compensated for this post however as always, all opinions and project details are totally my own!
Jo-Ann makes spring crafting easy during National Craft Month with a $5 off $25 or more purchase coupon and a spring crafting inspiration website!
One of the spring trends this season is geometric patterns!  I couldn't be more on board!  I am getting ready to paint the room that we will use as a nursery and this is a little sneak peek with this fun geometric tissue cover I made for Baby #3's room!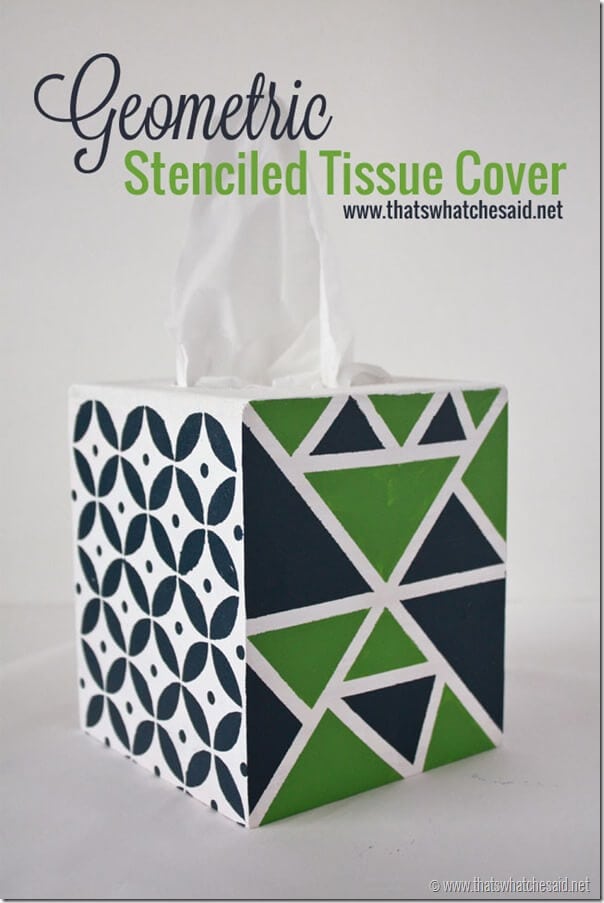 Supplies Needed:.
Wooden Tissue Cover Box
Geometric Stencils
Paint in your color choices
Paint Brushes and Stencil Daubers
Stencil Tape
patterning tape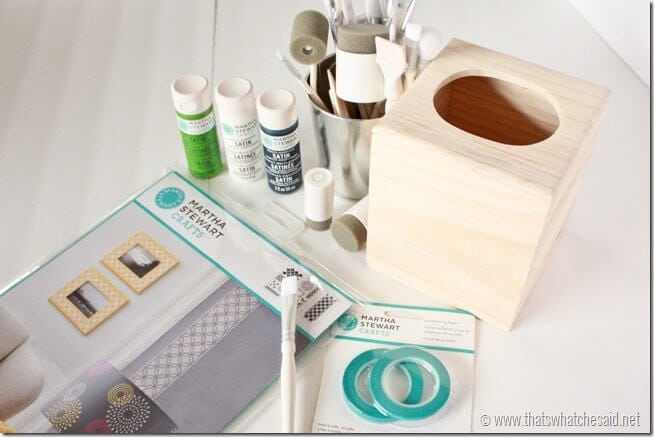 I started off by painting my whole tissue box cover white.  You can choose whatever color works for your scheme!  I used "wedding cake" from Martha Stewart.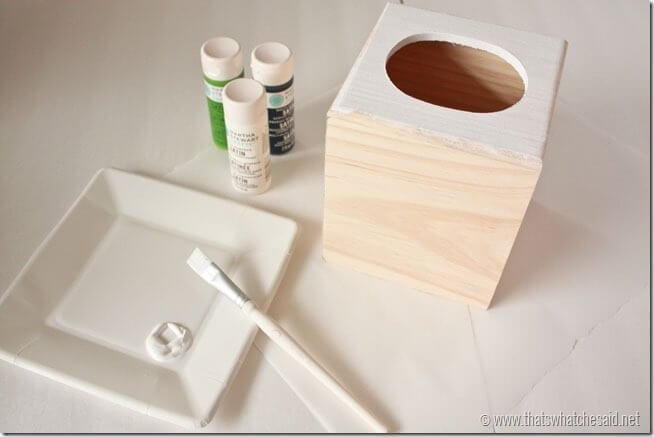 Then from there I decided to paint each side a different geometric shape!  I couldn't chose just one!  It was so hard I love so many of them!  I used a bit of this stencil tape from Plaid to help me hold my stencils in place.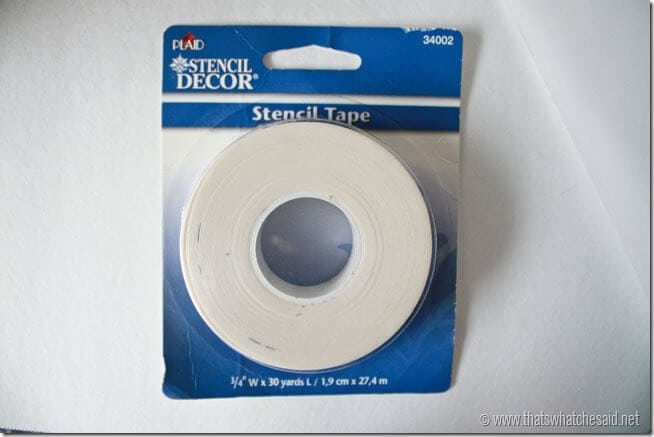 I just did a little bit at a time, waiting until the first section was dry before starting the next.  TIP:  Use a dauber and make sure you are dabbing the paint on straight up and down.  If you do it at an angle the paint will seep under the stencil.  Also make sure you do not have too much paint on your dauber.  Less is more here!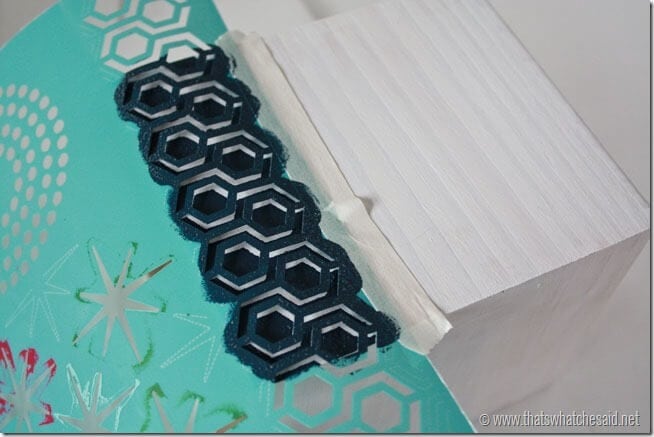 My original idea was this triangle geometric box, but like I said above I loved to many other patterns but I still wanted to do the triangles on one side!  I simply used some patterning tape from Martha Stewart to make my design.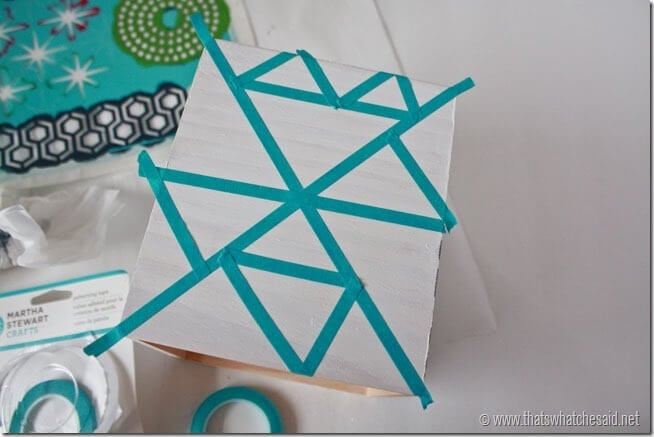 Then I carefully painted in the open sections of the tissue box.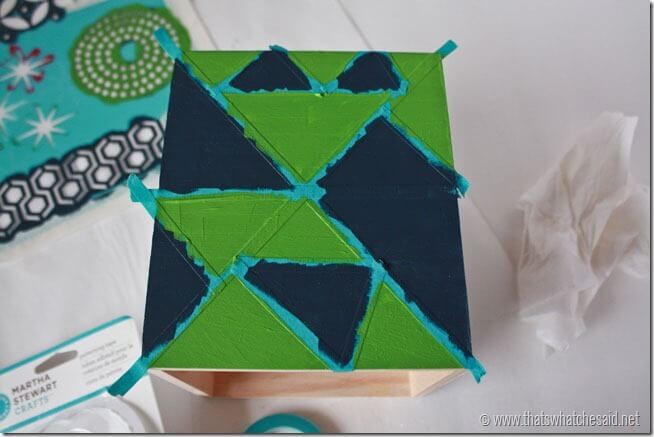 I removed the pattern tape while the paint was still wet!  Once dry, I was able to place the tissue cover over a box of tissues and voila!  Here is one side: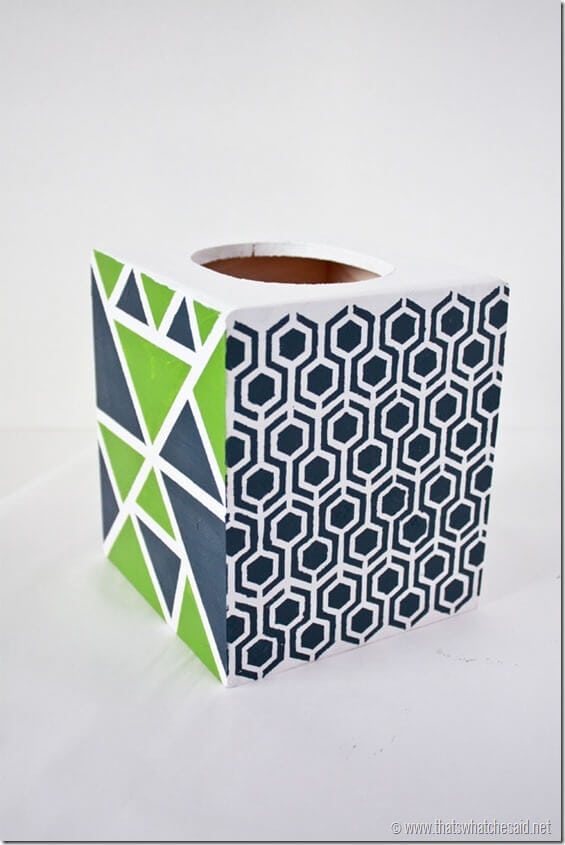 Here is the other two sides!  I absolutely love the way this came together!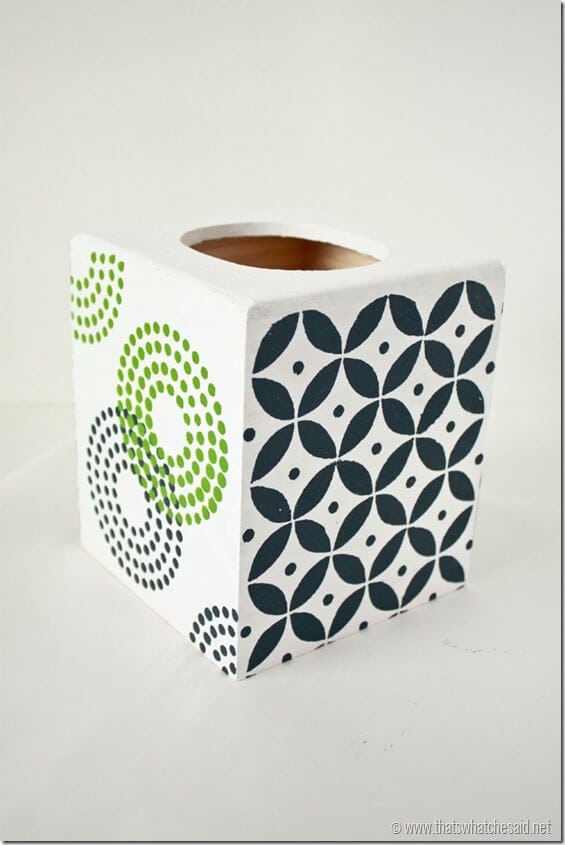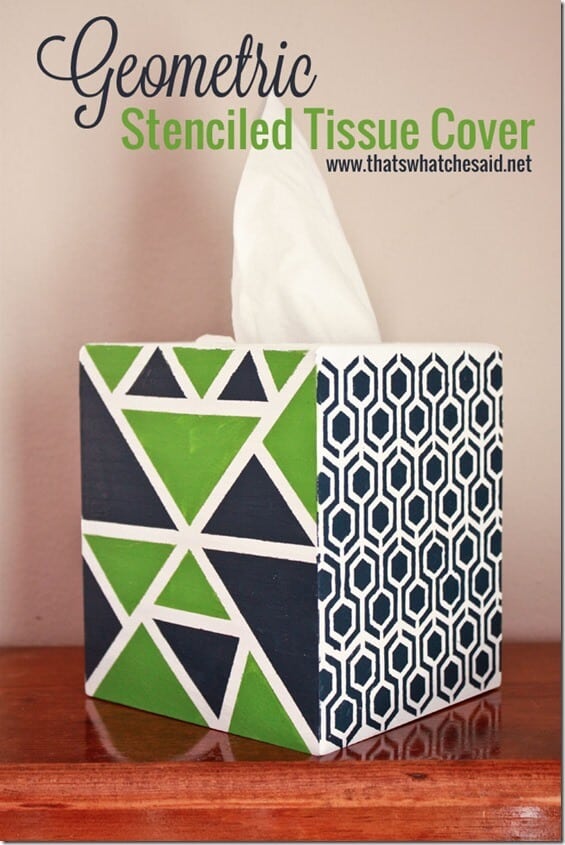 You can find all of these supplies at Jo-Ann.  Take that coupon and grab your inspiration and get going!   Happy Crafting friends!