Oh sheesh!  It seems I am a day late and a dollar short a lot these days, lol!  I think that is what 3 kids and 2 "jobs" outside of being a mom will do to you!  I guess we still technically have about 6 weeks left of "Spring" so this isn't terribly late however in blog world I am sure I am doing a huge faux pas or something!  Oh well…I march to my own beat anyway!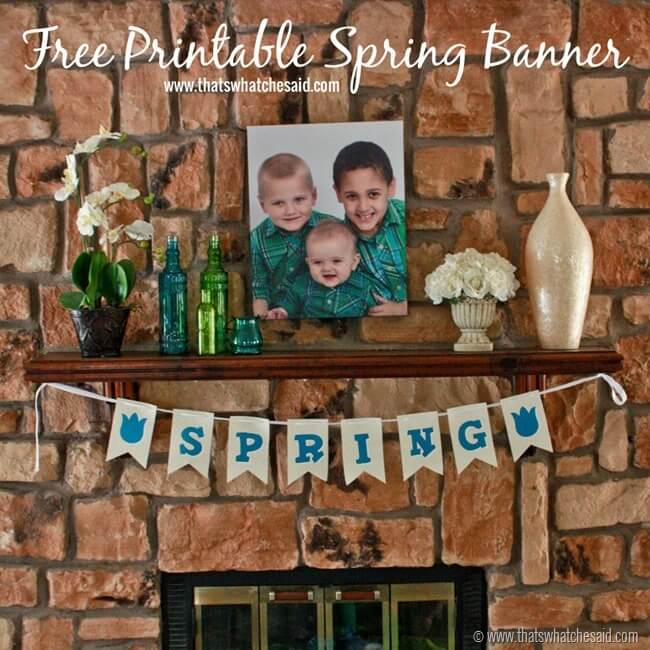 So I got that adorable picture taken of the three boys!  I love it!  I decorated my mantel with things I had around the house already and it coordinated nicely!
The orchid is fake, the glass bottles are from…wait for it…Dollar Tree!  Yes the large bottles are from my Dollar tree the small ones I think I had picked up at Hobby Lobby on their 50% off glass sale!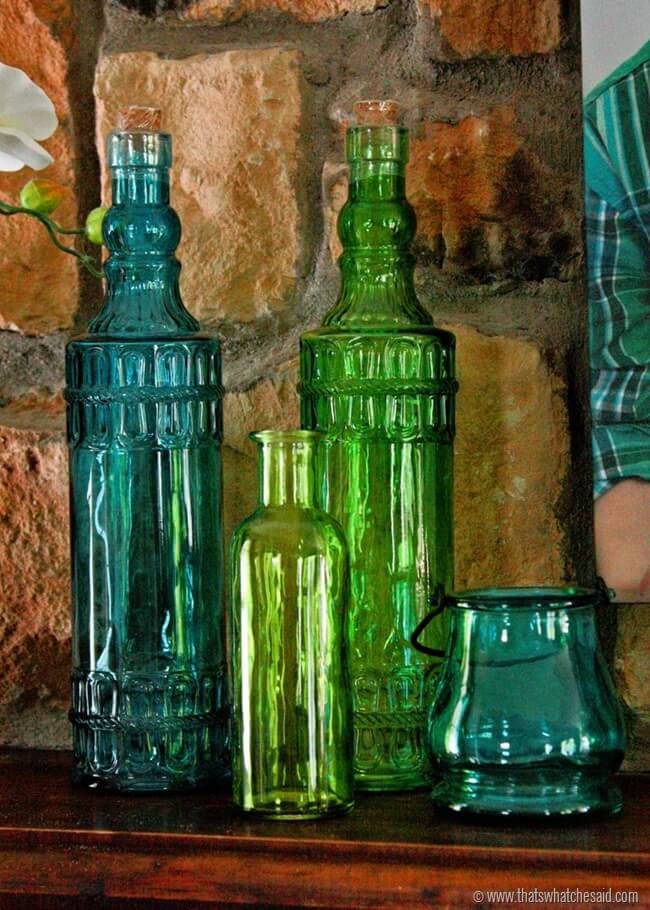 The cream sparkly vase I picked up on clearance at Target probably 8 years ago and I made the flower topiary myself when I bought my first house back in 2004.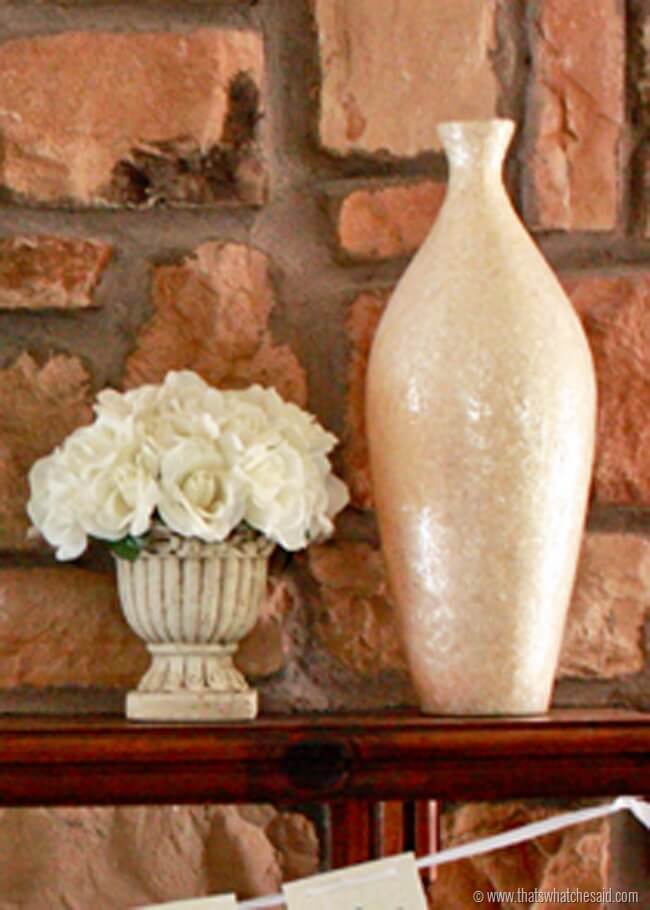 The banner is a cream damask background with fun teal-ish-turquoise letters!  Some sweet tulips to ring in the SPRING!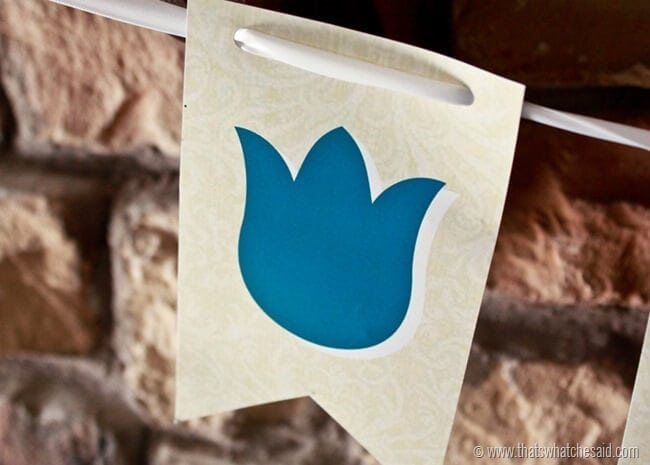 I printed, punched the holes and strung through some ribbon!  Easy as that!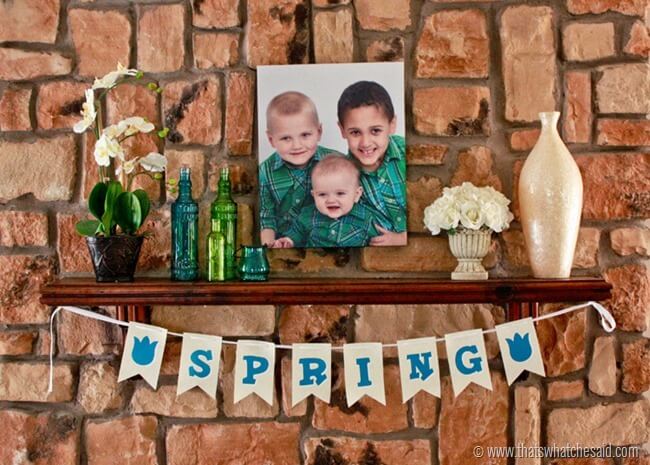 You are welcome to print your own for free!  I kindly ask that if you share, please use this blog post link and not the download link and this is free for personal use only.  Please do not redistribute in any way.  Thanks for your help!
Download Your Free Spring Banner Printable Here!
You can check out all my Freebies as well!  Fonts & Printables!