It's the first Wednesday of the month and you know what that means?  It's Crafty Blog Hop day!  Today I am sharing these super easy Fall Napkins that will be PERFECT for your fall thanksgiving table.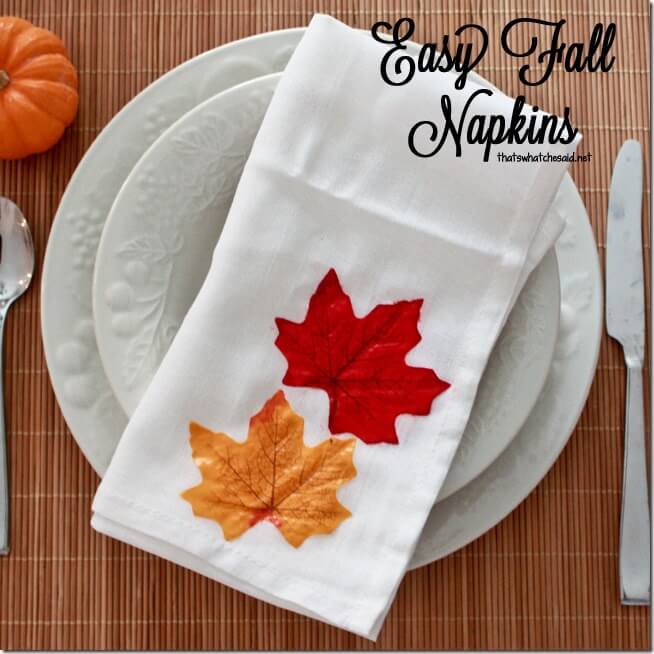 Our theme this month was "Thanksgiving Table" so you will find some FABULOUS projects from my very talented and pretty bloggy friends!
These fall napkins are so easy and SO inexpensive you will love it!
Supplies Needed:
Fabric Decoupage
Foam brush
Fake leaves (Dollar Tree)
Fabric Napkins (Dollar Tree Four Sack Cloths)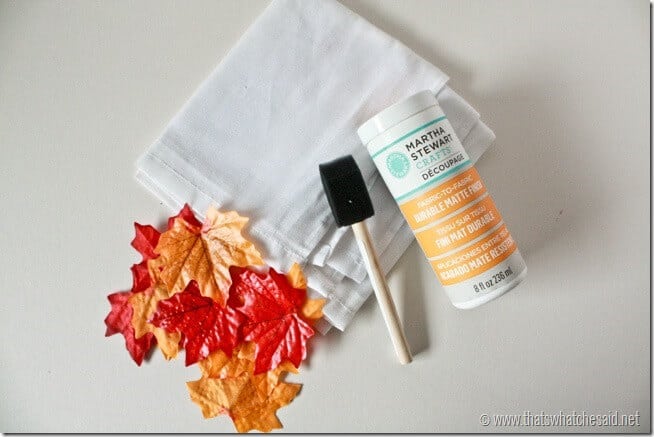 OK I love, love, love these flour sack cloths from my Dollar Tree!  They are perfect for napkins and also for your bread basket liners.  I recommend washing them before you start your project as they do tend to shrink a bit.
First up, cover the backs of your fake leaves with decoupage.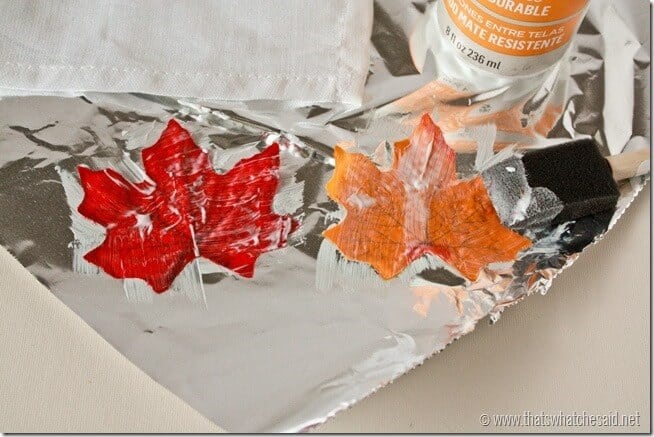 Next cover the area of the napkin you are placing your leaves with a coat of decoupage.  Don't worry…any "extra" will dry clear!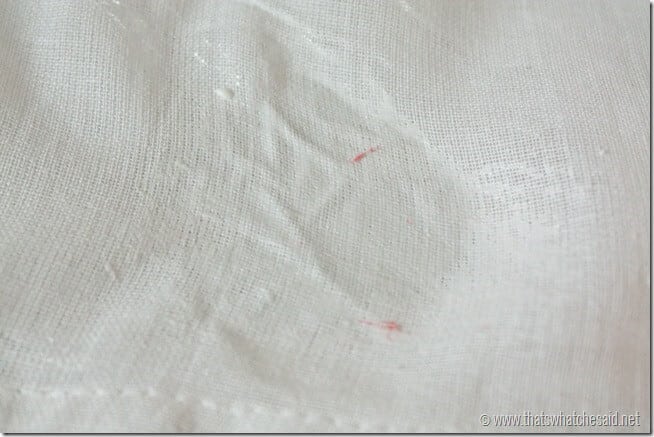 Place the leaves on the napkin and smooth out all the air bubbles and make sure they are flat.  Let dry for about an hour.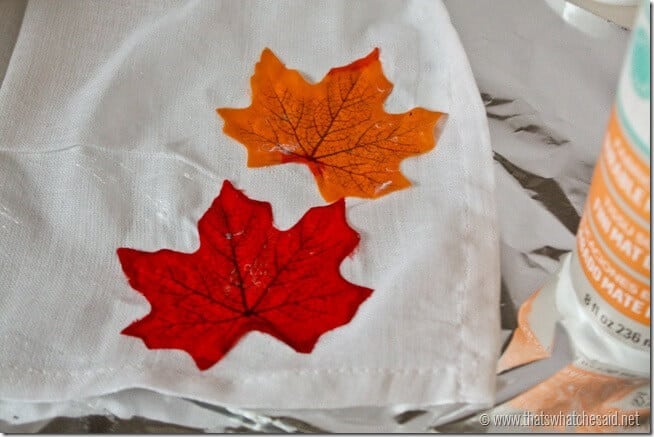 Come back and add a top coat of decoupage on top of your leaves being sure to seal in the edges.  If you use a fabric specific decoupage, it is machine washable :)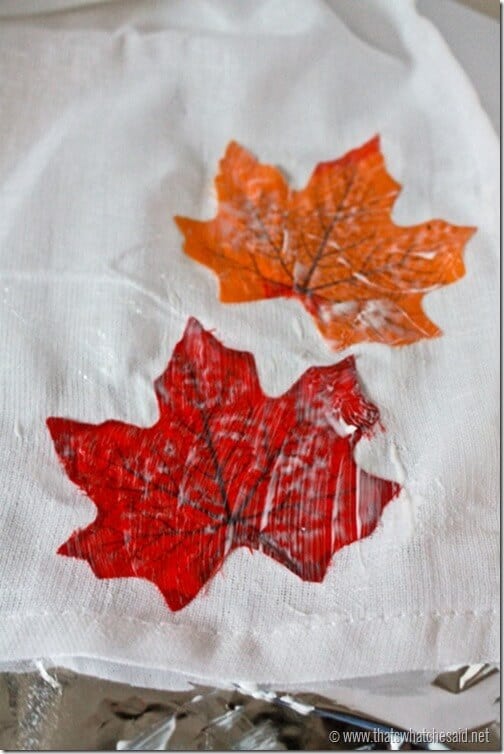 Let dry and then you are set for your Thanksgiving table with these adorable fall napkins that we made for next to nothing!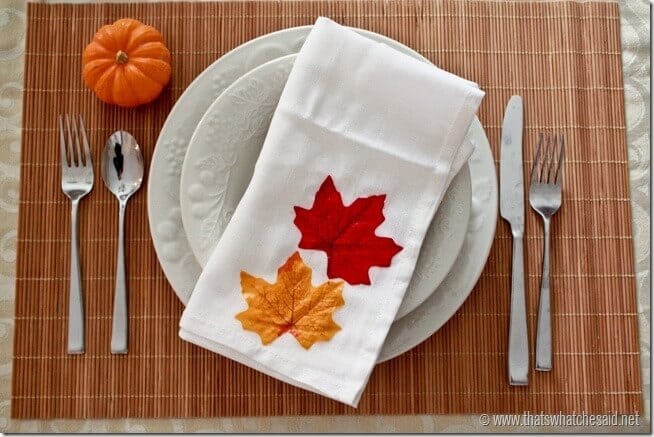 I hope you will click on the montly blog hop image above and check out all my friends projects!  You can also check out my other Fall & Thanksgiving Day projects from years past!