With the help of Dollar Store supplies you can whip up these great fall leaf candles in no time and for next to nothing!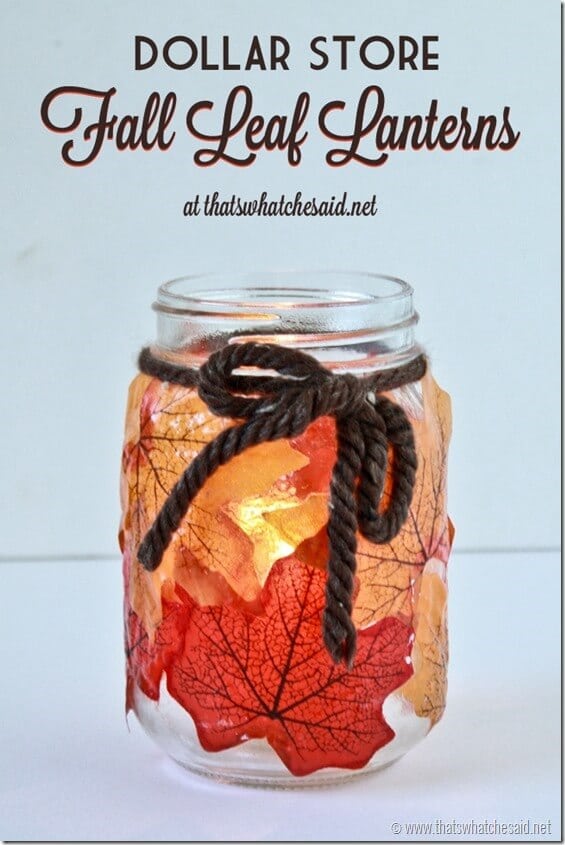 OK…I have a confession. I am in love with the colors of the trees right now.  Like really, really, really in love.  I want to bottle up the gorgeous reds and oranges and yellows and keep them forever and call them my squishy!  Seriously.  I also can't get enough of these fake fall leaves from Dollar Tree!  I picked up the mason jars there as well!  Love when you can create fun things for next to nothing out of my pocket!
Supplies Needed:
Mason Jar
Votive Candles
Fake Leaves
Decoupage
Foam brush
yarn or twine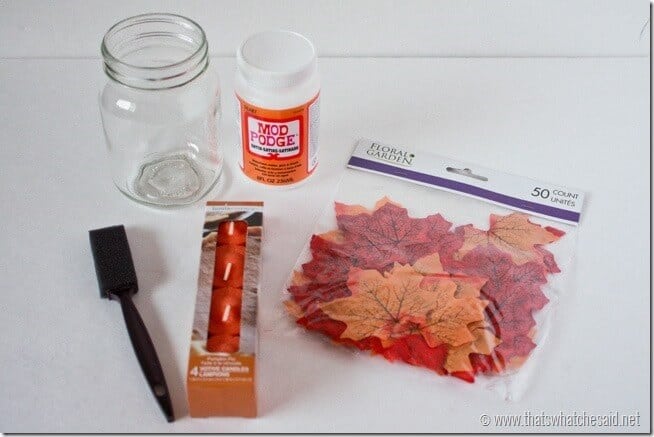 This is so easy.  Apply decoupage to the backs of the leaves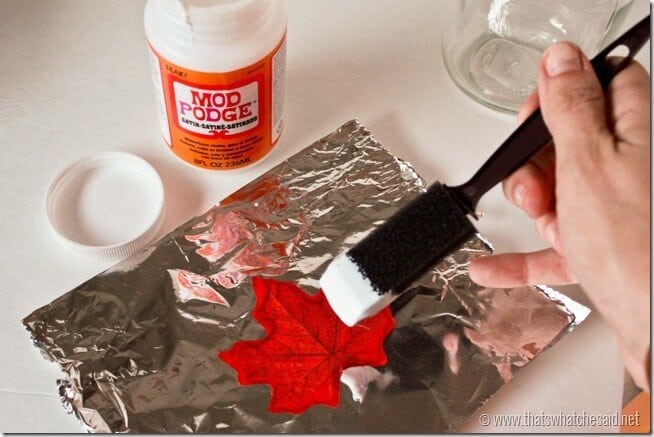 Go on…slather it on there!  Trust me!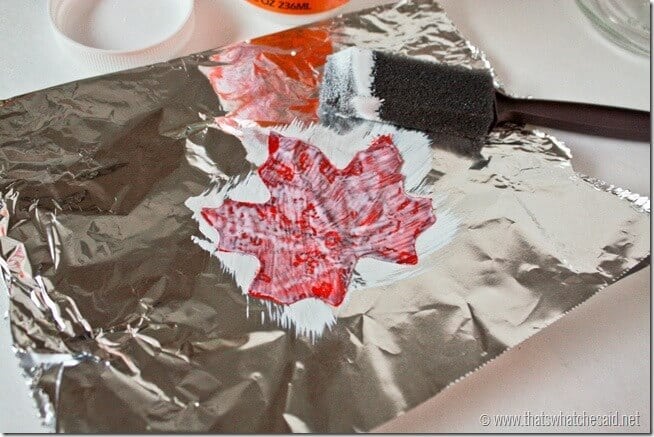 Press the leaves onto the mason jar and smooth out flat.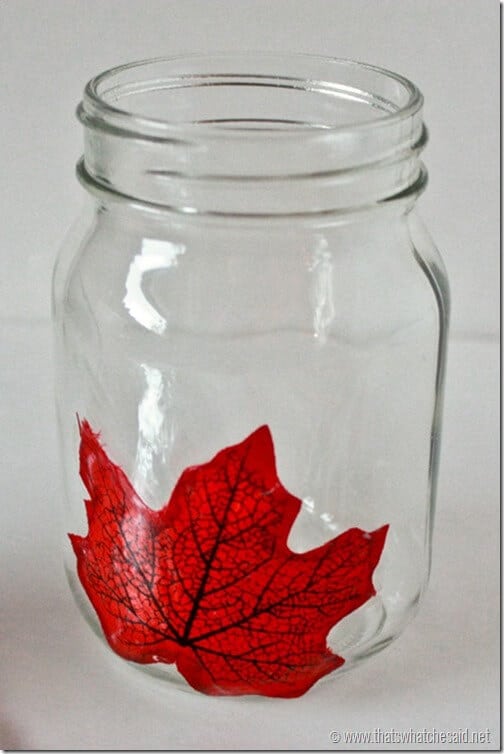 Continue on until your mason jar looks how you like!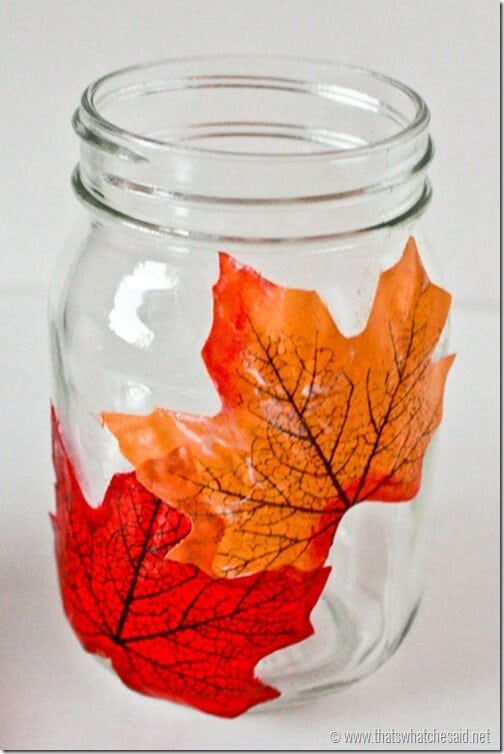 Once all the leaves are placed, go back and cover the jar in a coat of decoupage and let dry.  Embellish with a cute bow of some fuzzy fabulous yarn or some nice twine!  What's great is you can make them just as you like!
You could add the leaves in a line or only on the front and back or plaster the jar full of them!  Your choice!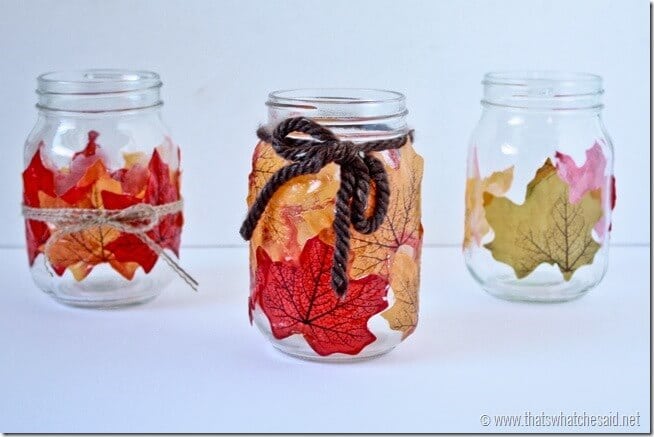 Add a votive candle, light and enjoy!  So easy!  Now I can have all the beautiful colors of the outdoors inside my home!
You can also see how I used these leaves last year for my easy Fall Candle Centerpiece as well as some cute napkins I made for my Thanksgiving table!  While we are talking things Turkey you can also see all my Thanksgiving/Fall projects in one place now!