Who takes approximately 1,909,728 photos with your phone and Instagram?  Who also is like me and takes all said photos and does absolutely nothing with them??  Still have your hand raised?  I have the perfect, SIMPLE, project for you today!  Make Easy Instagram Albums!  I'm excited to be a part of the Lifestyle Studio Teams and with the help of We R Memory Keepers, this album is a piece of cake to make and will make you feel accomplished and happy as you flip through your memories!  Perfect for all the fun your having this summer!   (Psst…you can also score 20% off!  Read below to find out how!)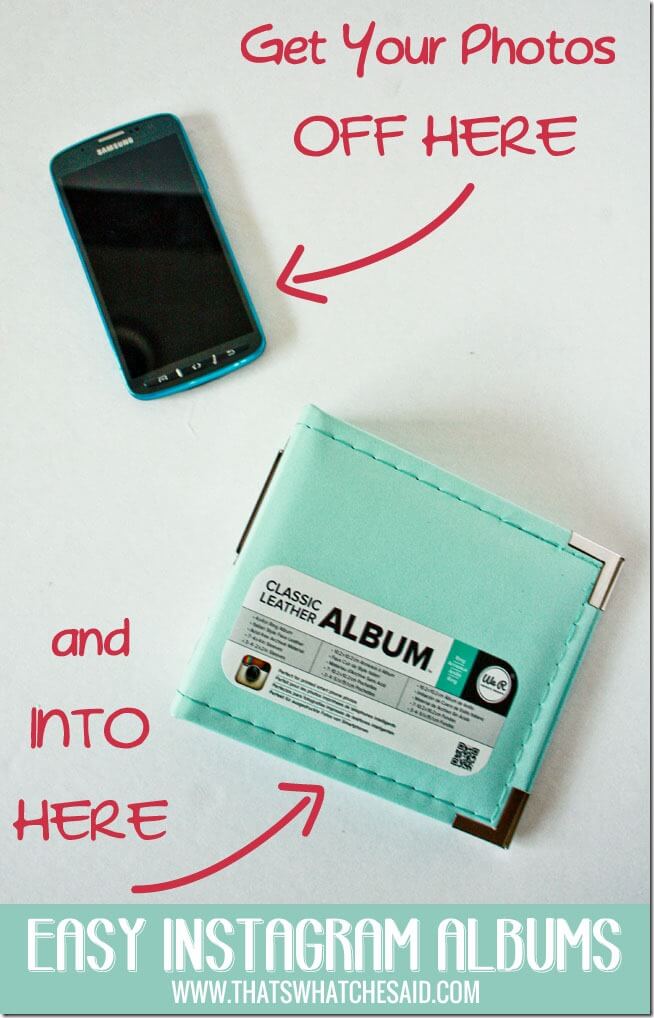 I don't why I don't do this more often….print my photos off my phone that is!  There are tons of apps you can use to print your photos right from your phone.  I simply use the Walgreens App!  I select which images I want on the app and then pick up my square images an hour later!  Seriously…easy.  Do it right from your phone.  I also use PicStitch to create the collages where there are four 2 x 2 images like the one below.  Cut apart and these are great for the 2 x 2 sleeves!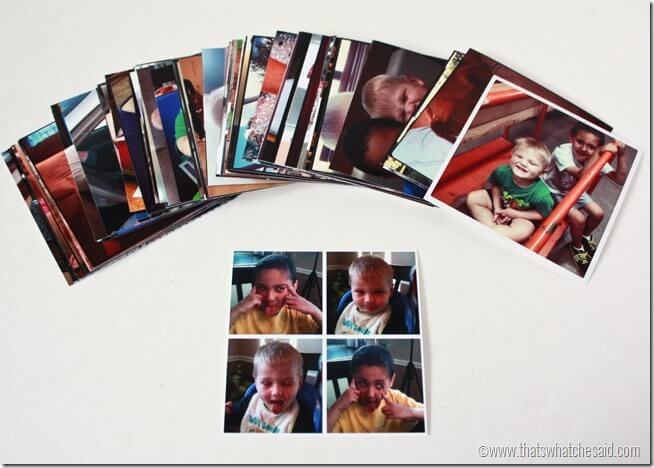 Next comes the fun part!  I just stocked up on some of these adorable Instagram Albums from We R Memory Keepers!  They come in a variety of colors!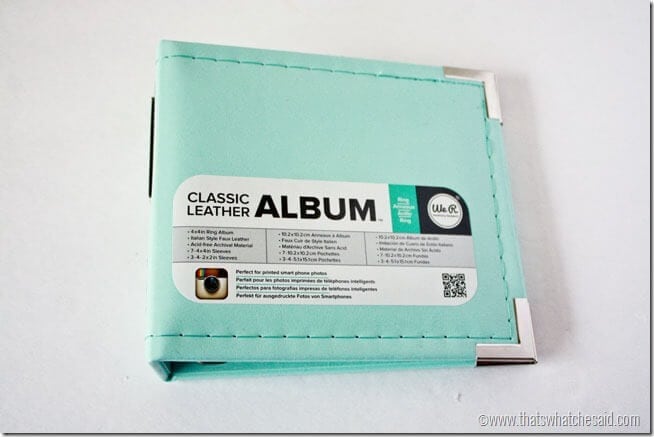 They include a few 2 x 2 sheets and some 4 x 4 sleeves.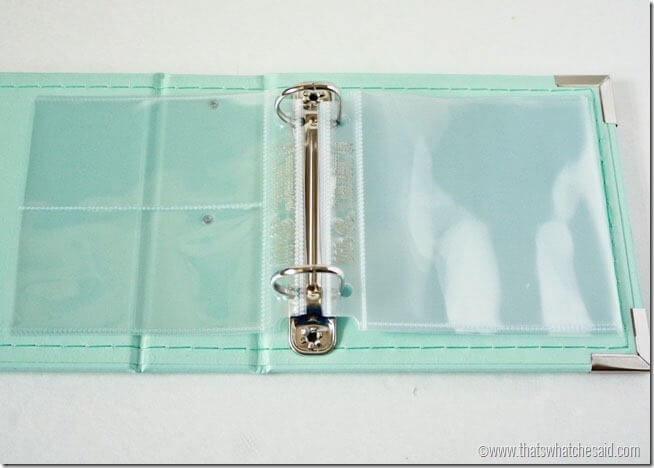 However I knew I had A LOT of photos so I stocked up on some additional sleeve packages.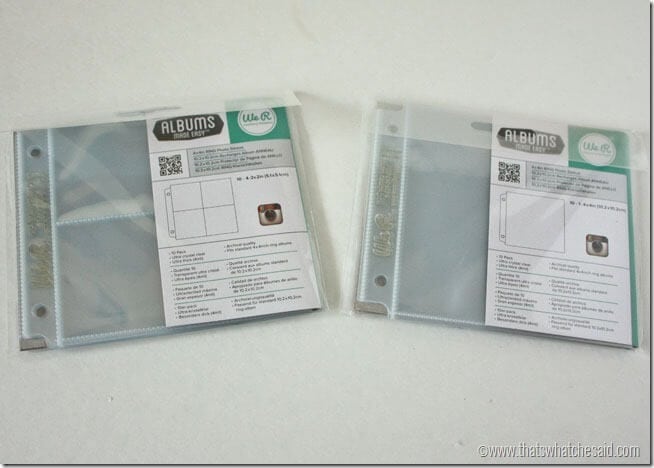 Also a few of the journaling/album made easy kits.  These contain frames, cards, shapes and overlays!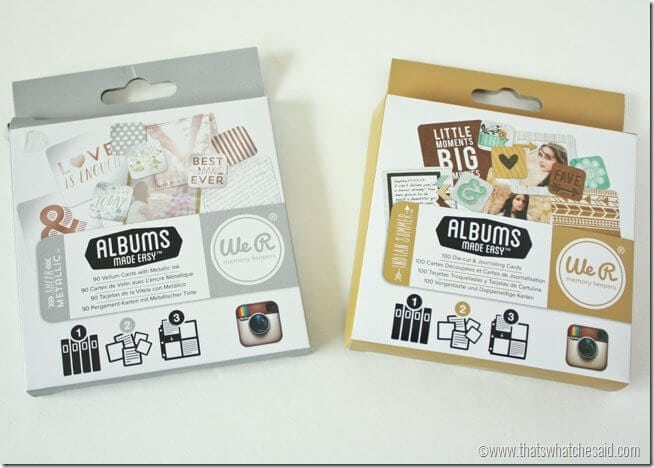 I got to work, organizing and reminiscing with the kids!  They helped me with these!  Honestly…they did most of the work!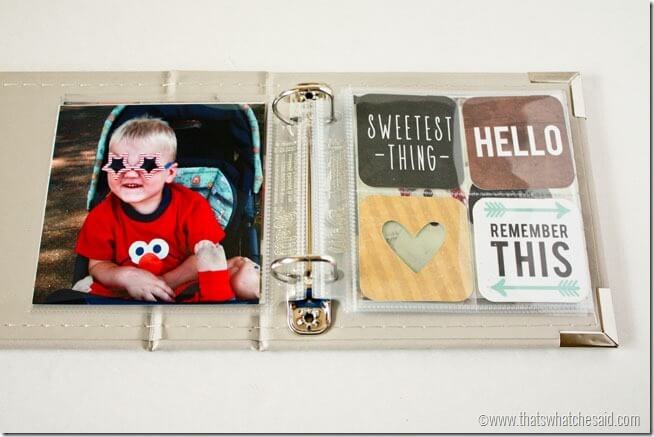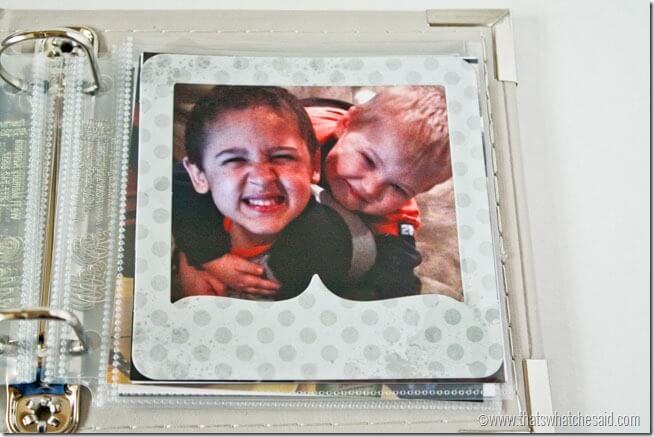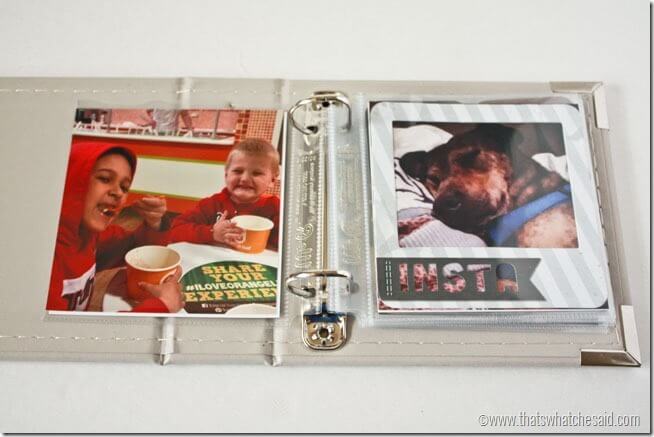 You can also add 4 x 4 pieces of scrapbook paper to add stories of your photo!  Like a funny memory or to mark names and dates to remember!  The boys LOVE having these now to flip through!  Especially the book we made of photos that were a couple of years old!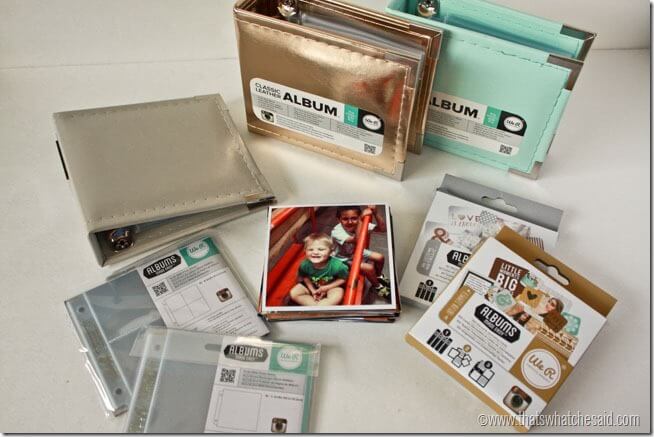 Do YOU want to make some Instagram albums with YOUR photos that have created a life on your phone?  Well you are in luck!  You can use code CHESAYS to get 20% off your entire order on anything on the We R Memory Keepers Shopping Site!  Yay!  I have linked to everything I have used so you can easily find it!

What are you waiting for?  Get your memories OFF your phone and INTO super cute albums!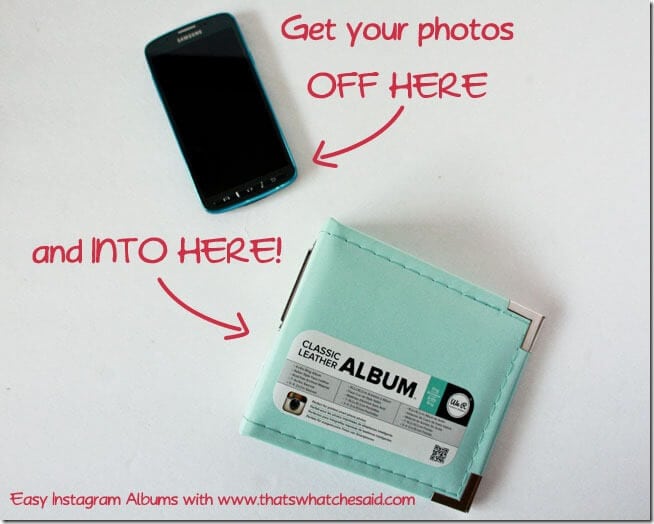 Another fun project I have created with photos are these Photo Luminaries!  They are a huge hit and I leave mine up year round!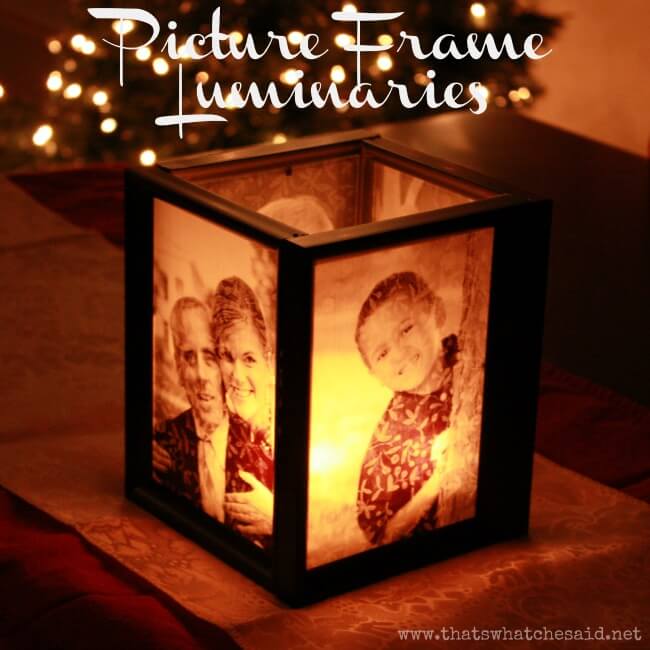 I am a member of the Lifestyle Crafts/We R Memory Keepers Studio Team.  I am provided product of my choosing however all opinions and projects are 100% my own words and thoughts!  I wouldn't share anything I don't LOVE myself!