This post brought to you by Walmart. All opinions are 100% mine.
I love back to school time!  Do you?  I love the supplies, I am not going to lie!  I don't really love alarm clocks, or lunch packing or early bedtimes but I really, really love supply shopping!  Michael loves to play school at home and he also loves to draw and color so I knew I wanted to make him a special clipboard that was just his.  While we were out al Wal-Mart getting our school supplies, I picked up a roll (or six) of Duck Tape®.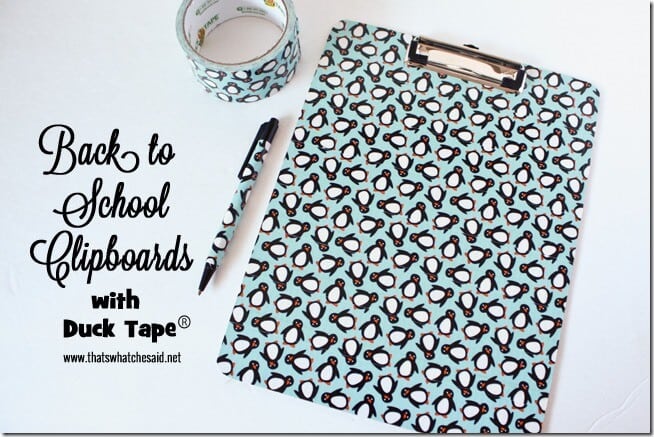 We stocked up on several rolls because 1.  They are awesome and 2.  Michael kept thinking of more and more things he could cover and so I was happy to oblige with his creativity!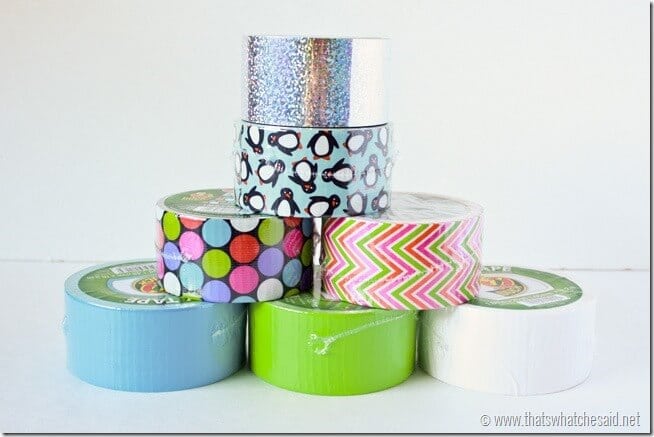 Supplies Needed:
Your favorite rolls of Duck Tape®
Clipboard
craft knife/scissors
pen (optional)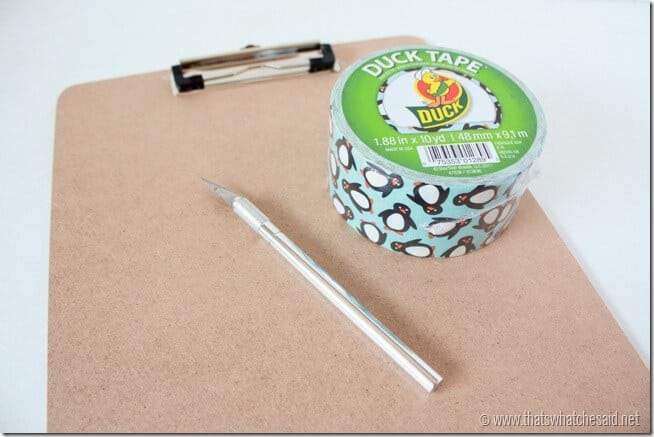 To get started on our Clip boards, I simply started covering the board with the Penguin Duck Tape®.  I slightly overlapped it so that the pattern would match up and look continuous.  I fully covered the clip board.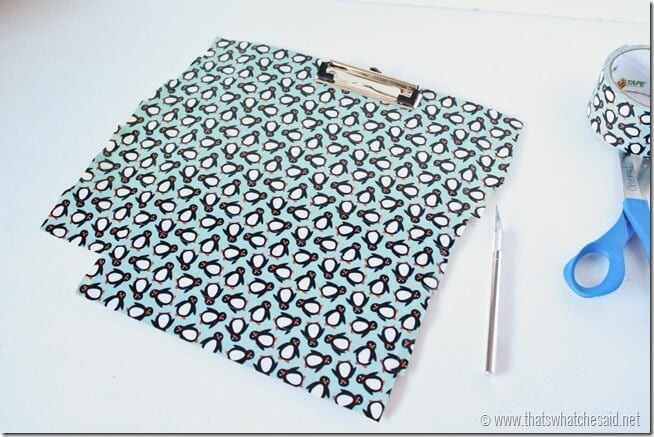 Using a craft knife, I trimmed the excess tape from the sides of the board and away from the "clip" part on the top.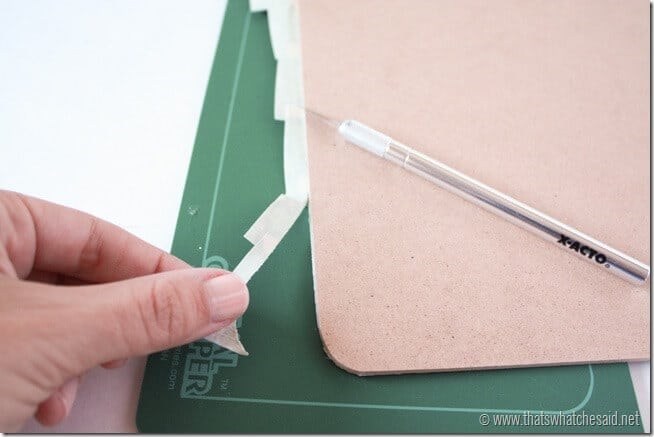 Using a few of the scraps I cut from the clipboard, I wrapped an ugly pen we had with cute penguins also!  Now he has a matching set!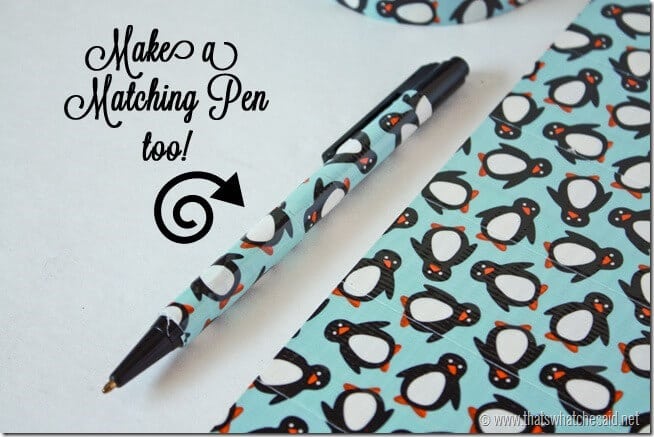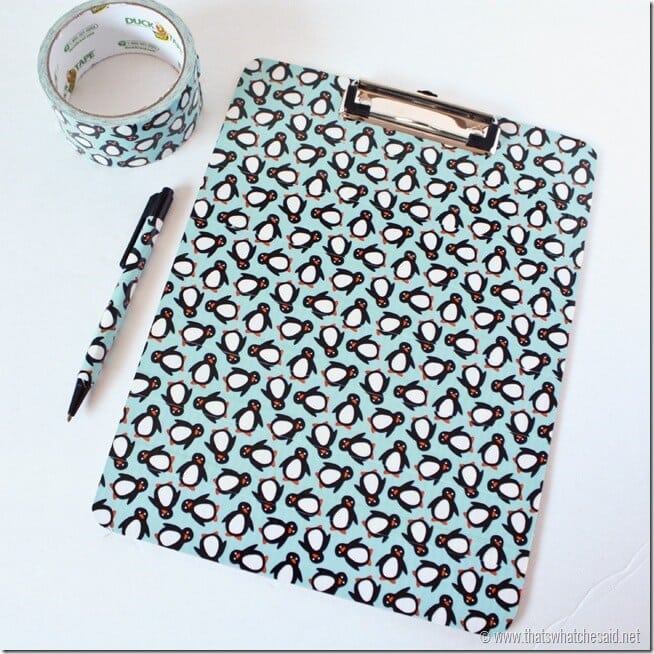 You can buy Duck Tape at Walmart.  Hop over to the craft and painting sections to pick your favorite…or several favorites in my case!  I love the selection and the variety in prints.  The coordinating solids make it easy to mix and match! What would you create with all these amazing patterns of Duck Tape®?  Which pattern or color is your favorite?
Be sure to check out Duck Tape® on social media for tons of inspiration and ideas!
Facebook |  Twitter |  Newsletter  |  YouTube