Do you need a last minute handmade gift idea? I have the perfect one for you and any wine lover on your holiday list. These Hand Painted Wine Glasses are so easy and fun to make! You can customize them to say anything you want!

Supplies needed:
3D Opaque Glass Paints from DecoArt
Wine Glasses (I picked mine up from Dollar Tree)
Scrapbooking Stickers
Xacto Knife
I started off by spelling out the word "cheers" on my glass with my scrapbooking stickers!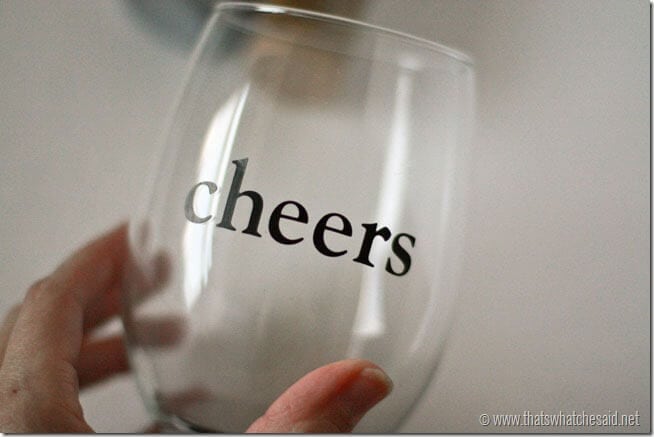 Next I started with one color of my 3D Opaque Gloss Enamels and made dots all round the letters. Be sure to leave room for your second color. Make your dots dense around the letters and then slowly taper off as you extend outwards.
Repeat with your second color and then you can come back and repeat with both colors until the letters are all outlined and it looks how you like. Then I used my Xacto knife to help remove the stickers! You might need to slice through the paint to make sure you get clean lines!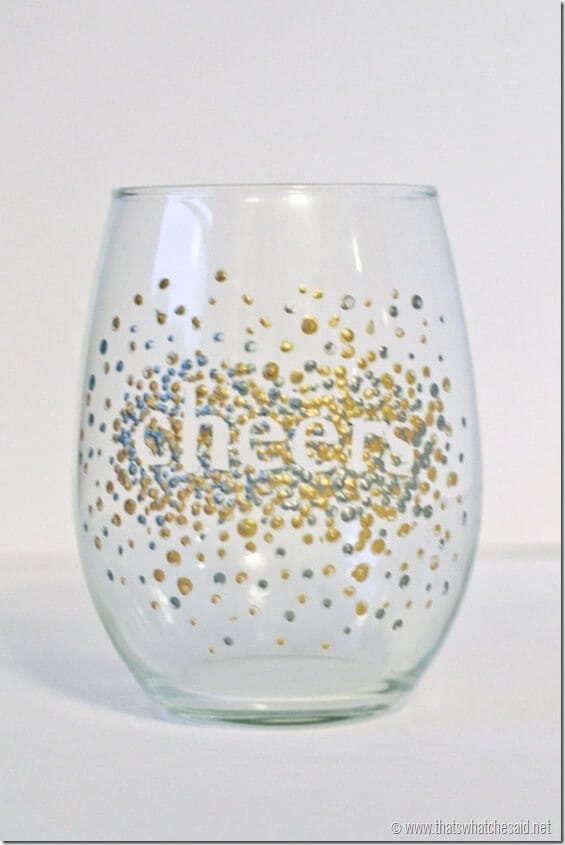 I made 2 of these and then two of the glasses where I just made dots from the bottom of the glass.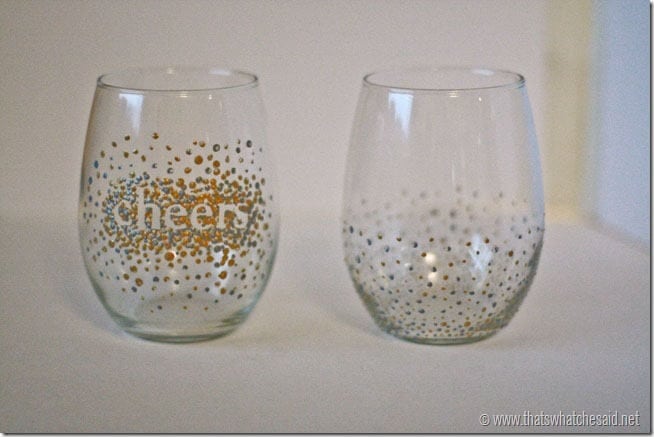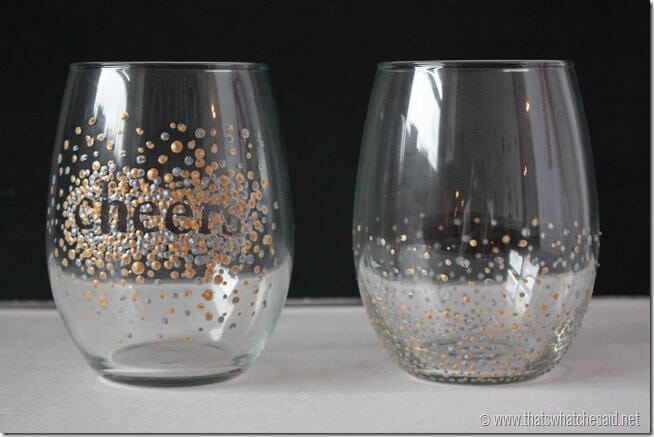 Pair these glasses with a bottle of wine wrapped in my Sweater Sleeve Wine Gift Bag!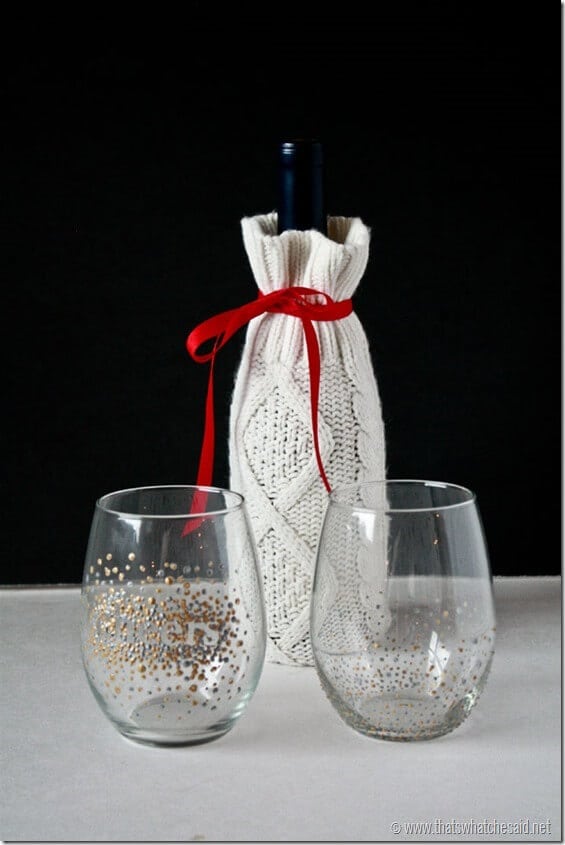 Helping me celebrate the series today is Laura from Inspiration for Moms. She is sharing this AWESOME DIY Canvas Art tutorial! I am in total love with it! You can hop over to her blog and see how to make your own!