I am loving that the "theme" this year for Halloween really emphasizes skulls!  They can be cute or they can be really ghoulish so it appeals to both sides of Halloween decorators!  In our house we tend to decorate more fun and festive versus spooky and scary!  The reason I say the "theme" is skulls is because they line all the shelves at retail stores!  Target & Michaels are full of skull candles, skull cups & plates, skulls that glow, skulls that talk, skulls in small, medium & large!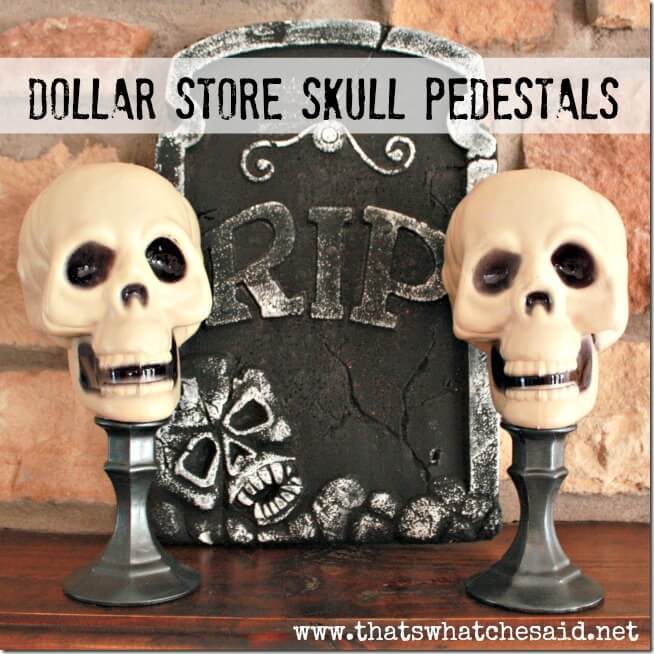 I found these cute guys while out shopping but at $14.99 EACH, there was no way I was willing to spend that…even with a coupon!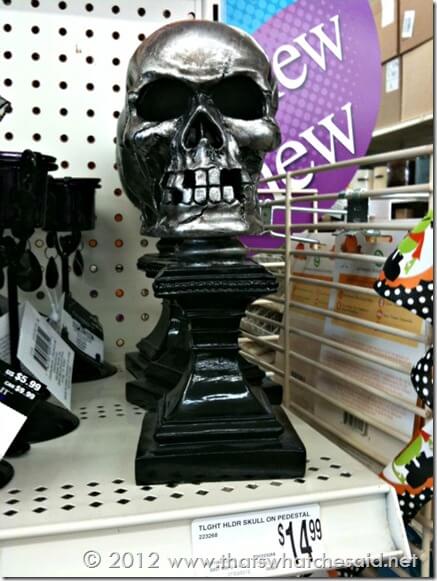 But what I did find are these skulls and candle sticks at Dollar Tree for obviously $1 each.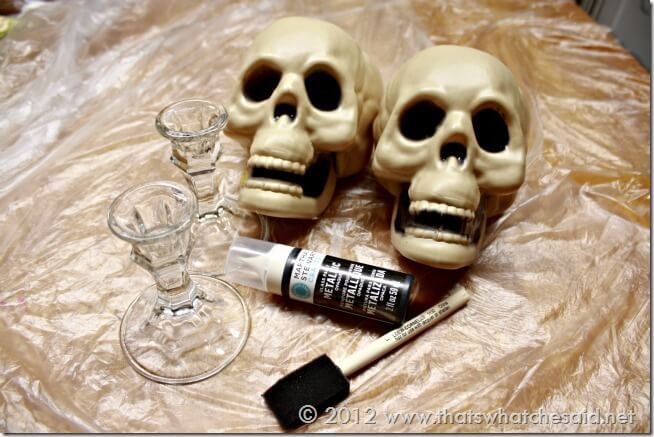 I used some Martha Stewart Glass Paint in Black Metallic to paint the candle sticks black (2 coats).  I then thought about spray painting the skulls silver and filling in the eyes, nose & mouth black like the first ones above, but I really liked the way they looked as is!  A little hot glue held them in place, easy as that!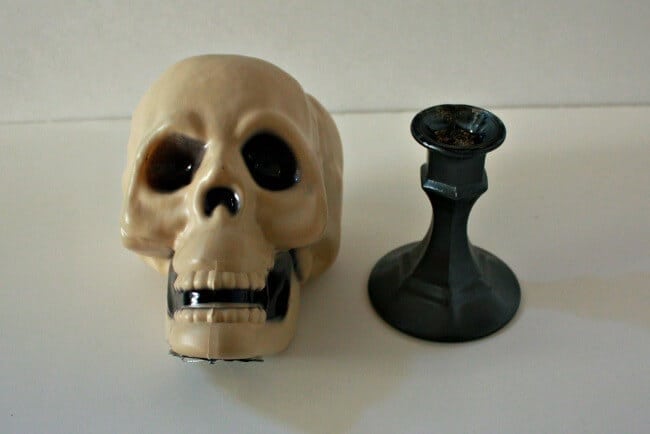 So for $2 a piece I get these guys!  I think my $4 total  spending for my 2 skull pedestals was well worth it!  Definitely better than $30 for two of the originals above!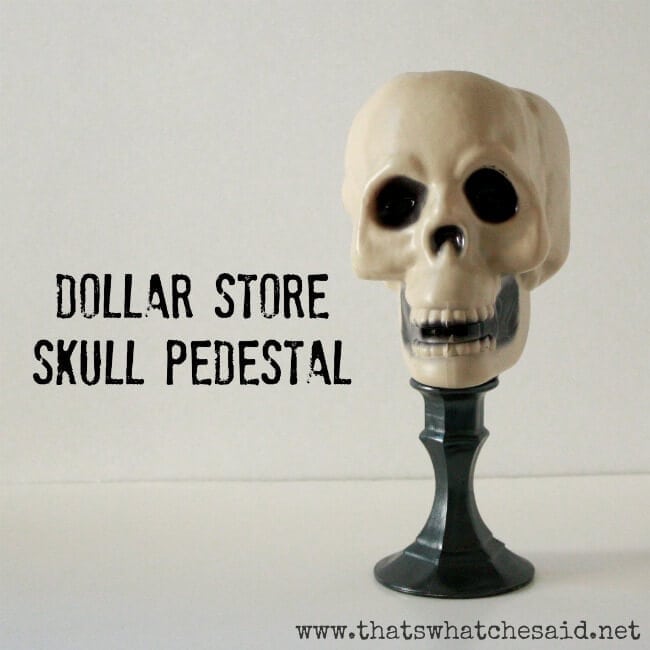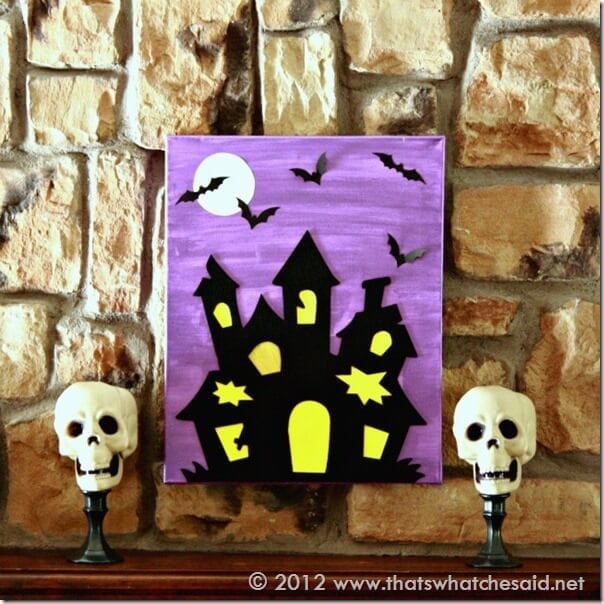 They flank my Haunted House Canvas Art perfectly!  Stay tuned for my Halloween Mantle!  It's coming up!  I am getting it all together!




Linking Up to These Great Parties Here
The 36th Avenue | Today's Creative Blog