OK yes this is my 3rd rodeo however I am still finding new ways to do things each day with this baby that I didn't do before.  Some of it is new products, techniques and protocol has been introduced in the last 4 years and some of it is that I have THREE tiny humans now.  THREE….I need convenience and to streamline some things.  That's where this DIY Vinyl Baby Bib came into play.
Now that we have 3 kids, 5 total family members plus a furry friend…laundry is insane.  Most of you can relate to this.  I don't even have to do it! Seriously…I do my own.  Freddy does his, the boys', the sheets, towels, etc.  (I know I am really lucky!)  However I have been trying to help out during the week because otherwise it seems he is doing laundry all weekend long.  One thing that really started annoying me was mealtime.
Spangenbaby is doing baby led weaning.  So he feeds himself the food we eat.  No purees.  That means he gets MESSY!  None of my bibs seemed to cover enough and we had to change outfits frequently as well as had a messy, food filled bib that could not be used again for the next meal.  What this boils down to…MORE LAUNDRY.   Yes I could strip him but it's still chilly here!
Enough is enough!  I made these bibs and they are the bomb-digitty.  <—I have no idea where that came from but I am rolling with it!
I got everything I needed at JoAnn Fabric & Craft Stores.
Supplies Needed:
Marine Vinyl.  (I got 1/2 yard each of turquoise & lime green)
Snaps
Snap Setter
Pen
Scissors
A bib that you like that fits well for the most part.
(The Marine Vinyl is on large 54" rolls near the home fabrics that you'd use for curtains.  It was in the last aisle next to the batting in my store.  It came in many different colors!)
Here's what I did.  I turned my vinyl right side down.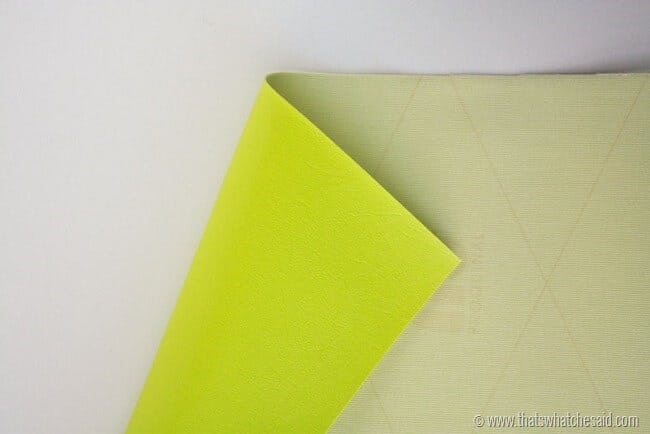 I placed the bib I like for the most part on top.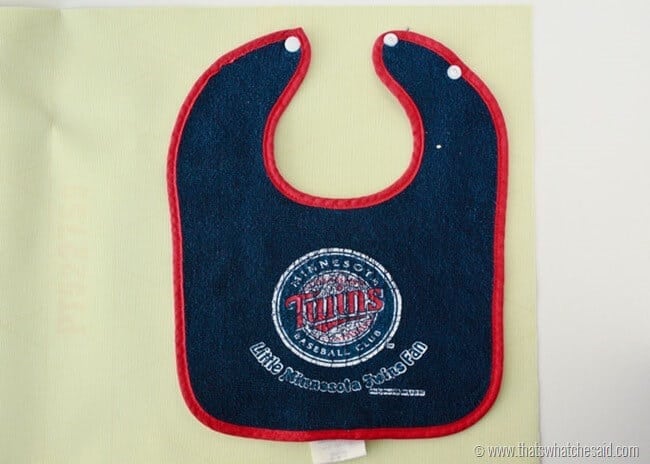 I traced it however I added width (to cover his shoulders and more around his sides) and I added length (so that it would kind of cover his lap as well for falling food.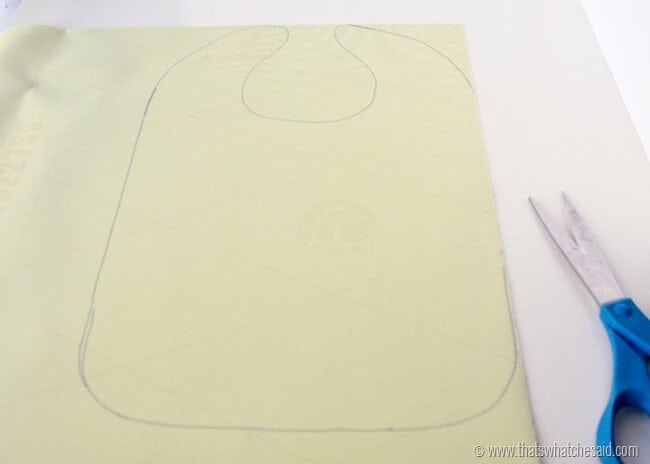 I cut out the vinyl using scissors.
I used this snap setter and snaps (that I found near the cloth diapering materials) and added 2 snaps.  So this bib will grow with Spangenbaby.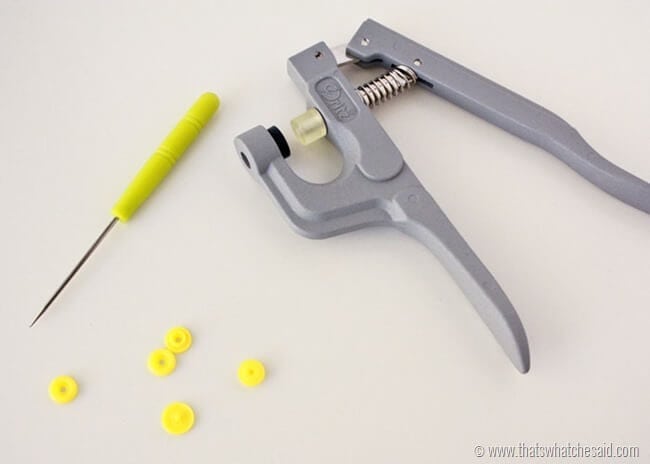 I just marked the spots, bore a hole with that pokey thing above and placed the snaps and used the pilers to clamp them down!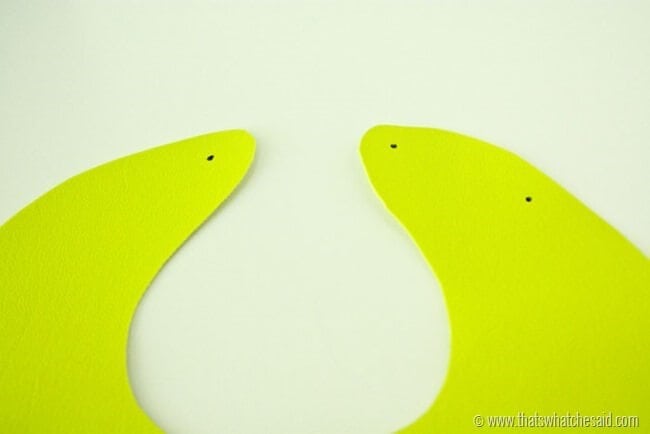 The vinyl is like a vinyl seat cover or the seats on a boat (duh, marine vinyl) and it WIPES right off so can I reuse it over over with out machine washing AND it COVERS his CLOTHES so I don't have to change him after each meal.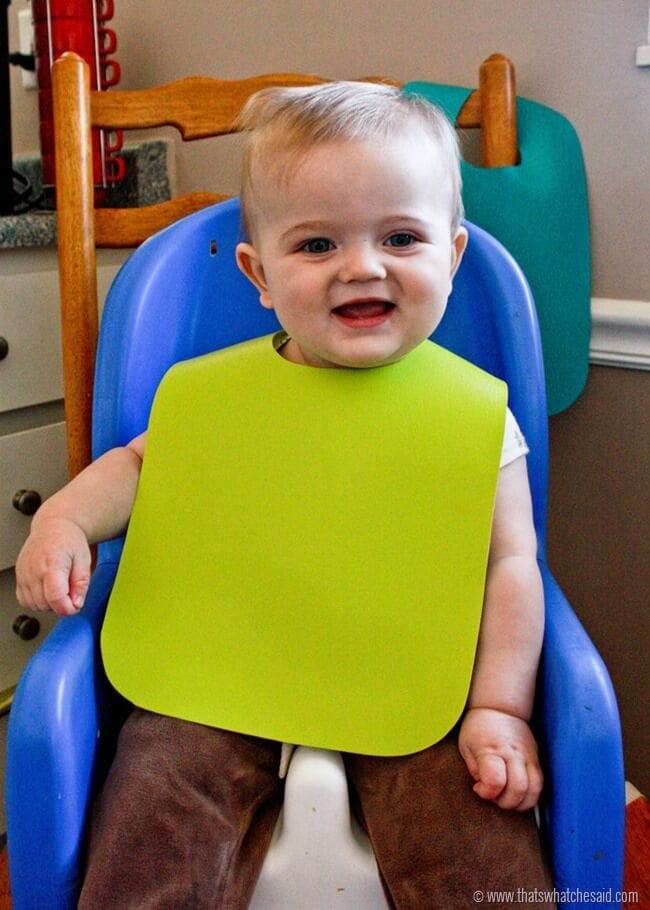 It's long enough to fit down over his lap and not pull up over his tray and hide his food.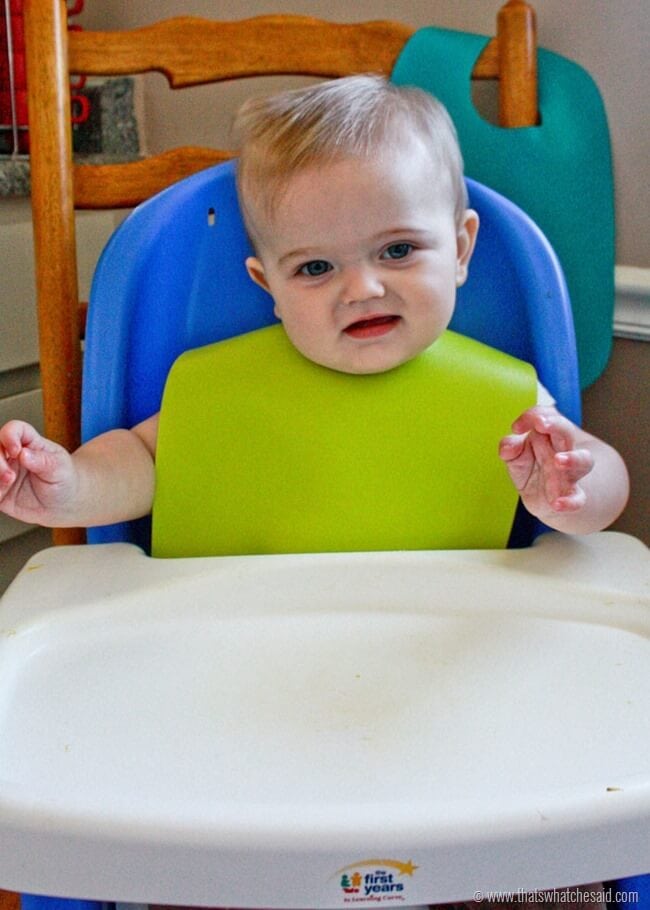 And it holds up to cottage cheese like a champion, lol!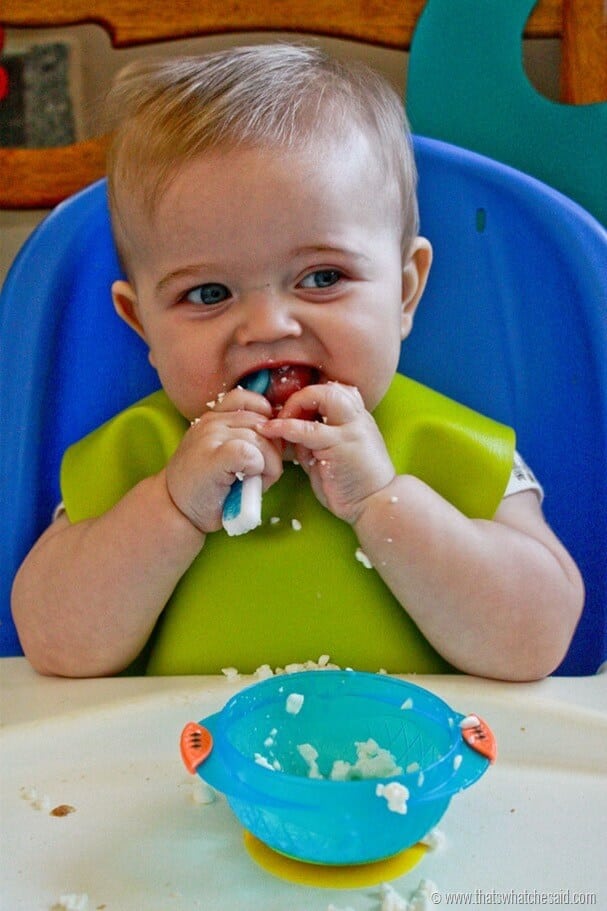 Feeding yourself is hard work when you don't quite have your fine motor skills perfected!  But practice makes perfect and I am much more accepting of the concept now that his laundry is no longer doubled!  The bibs wipe clean in seconds and I hang them on the back of the chair that his seat is on.  We are happy eaters now!