Today I am super excited to show you my DIY Chevron Gift Tags using my Lifestyle Crafts Tools!  I am thrilled to be a part of their Studio Teams and I get to show you a great home/organization project each month using these great products!  If you didn't hear already…We R Memory Keepers purchased Lifestyle Crafts!  So now I get to show you projects using BOTH companies products!  Yay!   All opinions are 100% my own!  Make sure you read until the end because there may or may not just be a GIVEAWAY for you!!  Woo Hoo!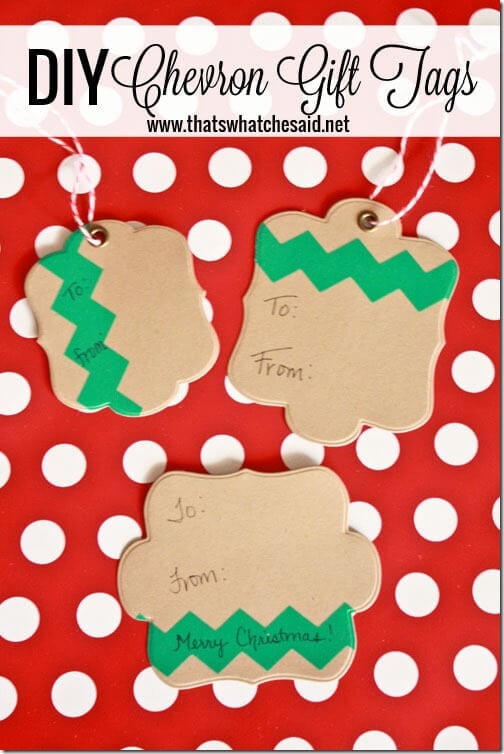 Supplies Needed for Chevron Gift Tags:
Lifestyle Crafts Evolution Die Cut machine
Genius Platform with included Dies
We R Memory Keepers Chevron Washi Tape (in Emerald)
Cardstock
Crop-A-Dile with included eyelets
Twine or Ribbon
Before I get started on this project, I want to tell you that if you are interested in any of these tools or products you can use code CHESAYS and get 20% off your order!  I'm kind of in love with this stuff!
First I cut a piece of Kraft cardstock to fit my Genius Platform and I applied a strip of Chevron Washi Tape down the length of the paper.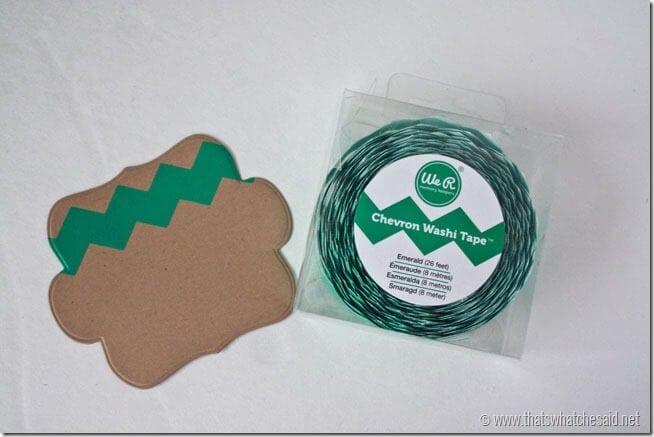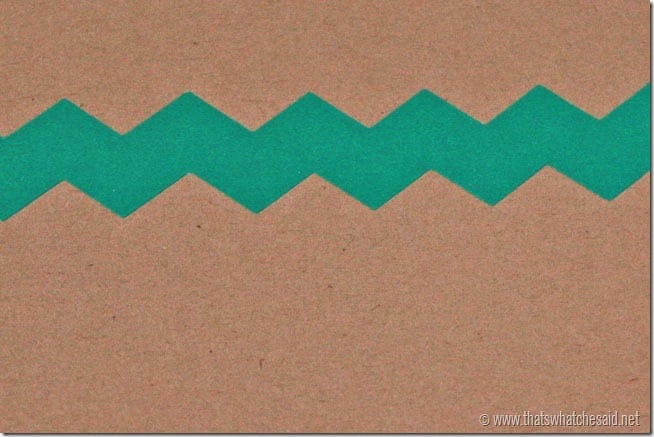 The Genius platform is great because it's magnetic so your dies don't slide around while you are positioning everything in your machine.  I followed the directions and put my die down, topped with my washi cardstock and then put down Mat A and fed it through my machine.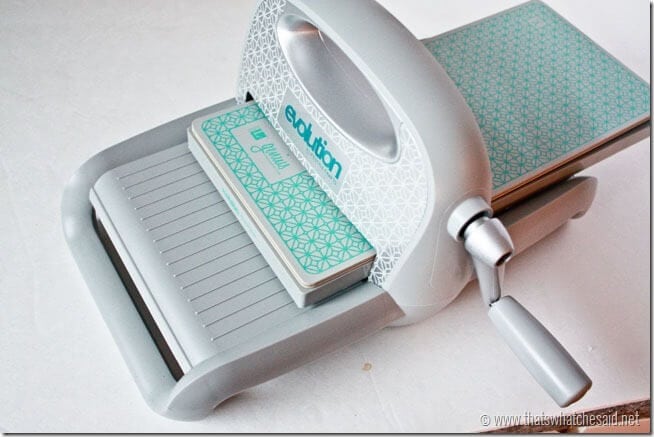 I removed the top mat and was left with this: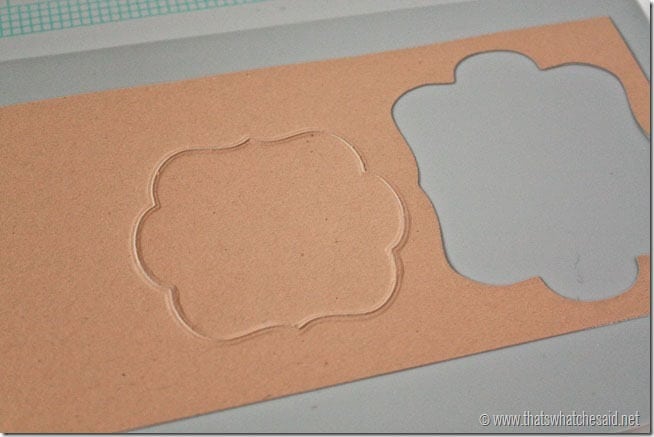 Then I removed the excess cardstock and was left with my die and my shape: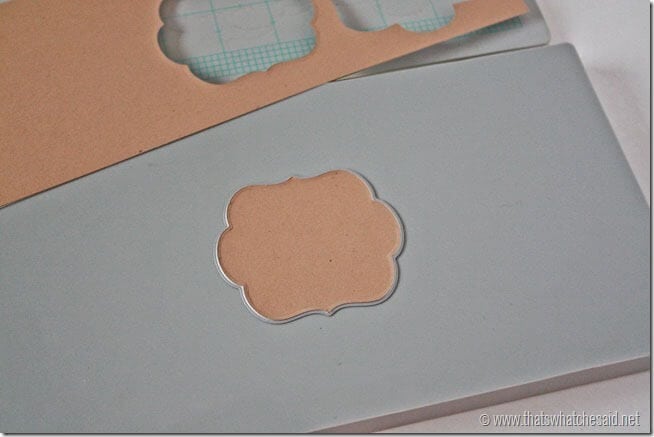 I simply separated the two and had my pretty gift tag!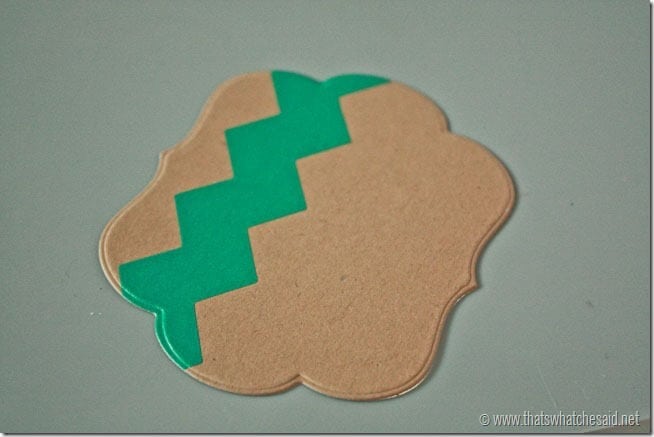 You want to put your good side of the paper facing down so that you get that wonderful embossed edging along your tag!  (at least I love it anyway!)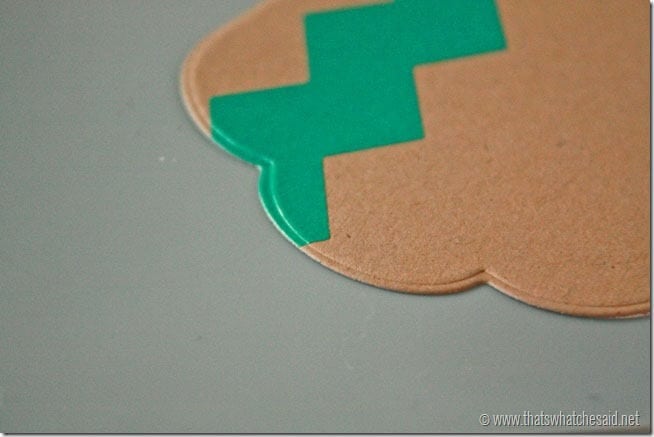 I used the nesting die set that came with my Genius Platform!  A set comes with your evolution and a set also comes with the Genius Platform!  Here is what they look like…a bunch of different sizes!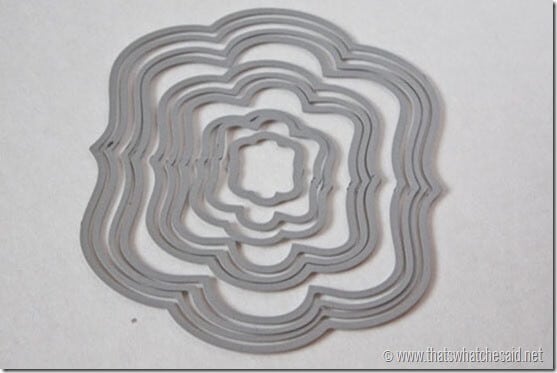 After I cut all my tags I decided that some would be taped to my packages and some would need to be hung like true tags!  I was so excited to use this We R Memory Keepers Crop-A-Dile they sent me!  A Crop-A-Dile is a hole punch & eyelet setter.  I have wanted to get my hands one one for SO LONG!  It cuts almost anything: paper, cardstock, leather, tin,  fabric, chipboard, and plastic!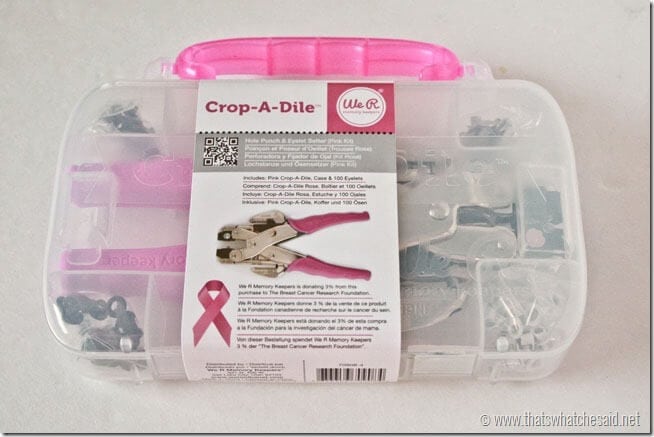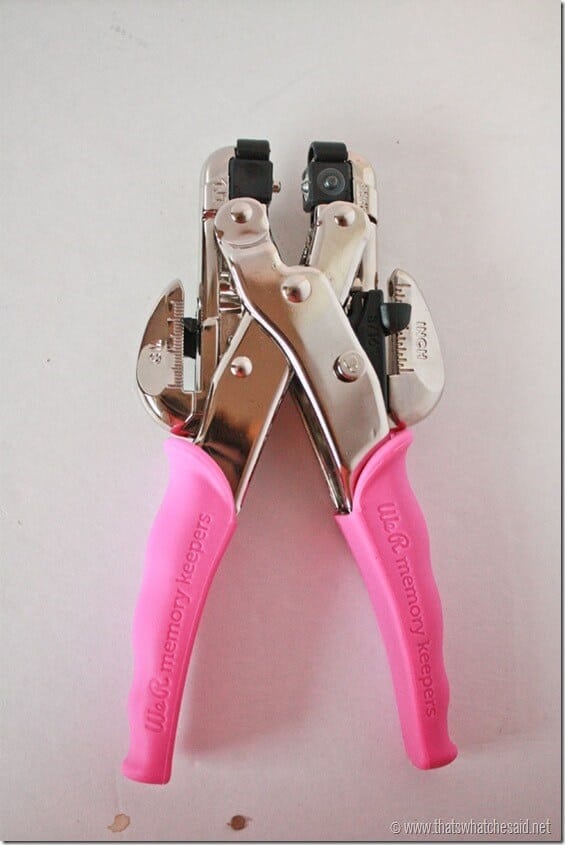 What I love about this is you can set your "depth" marker so you can make the same hole punch over and over without having to manually line it up! I punched my holes in the ones I wanted to add twine to: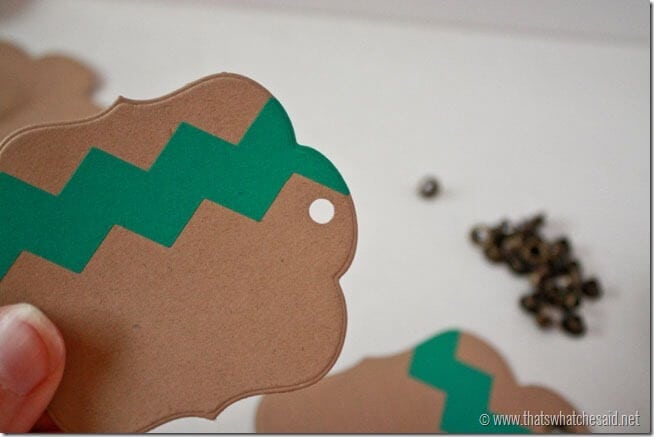 Then I decided to add a little eyelet.  Make sure to put your eyelet in from the good side to the back.  Then I used the front setters to punch it on.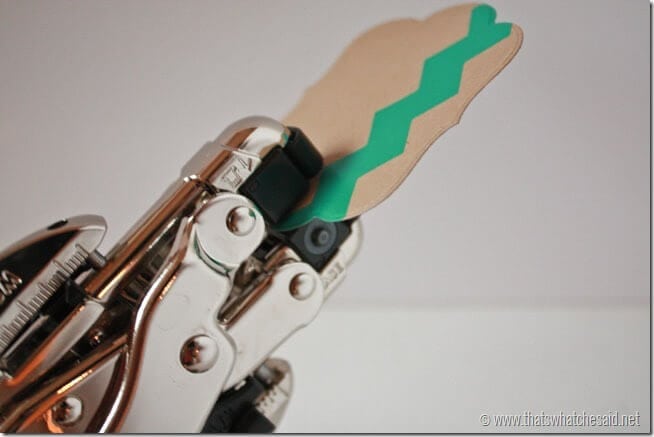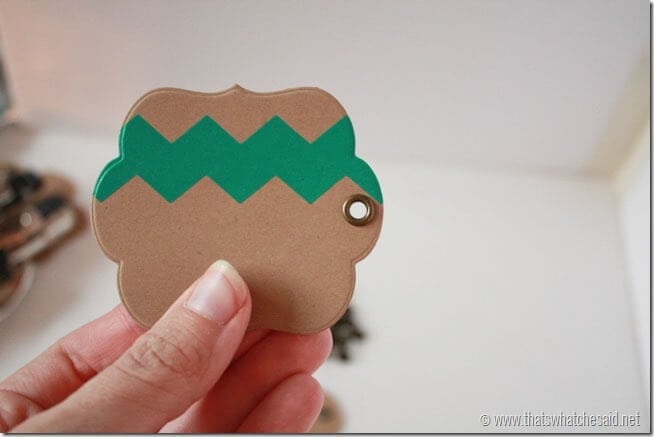 Here is what the back looks like: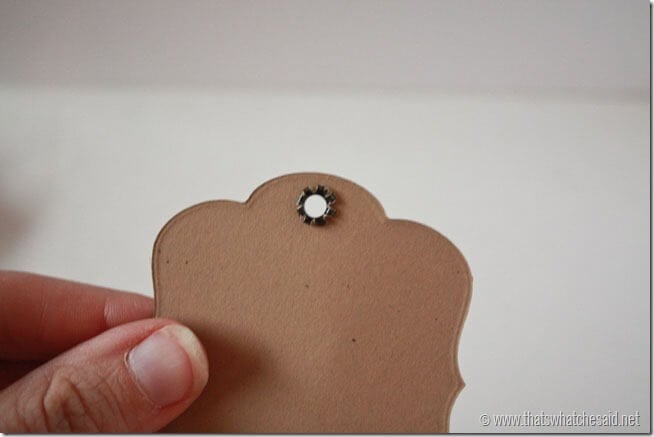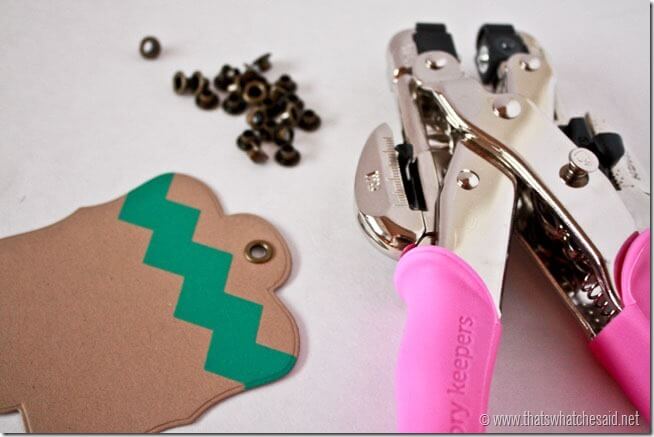 Finally add some twine, write on your tags and hang on your gift!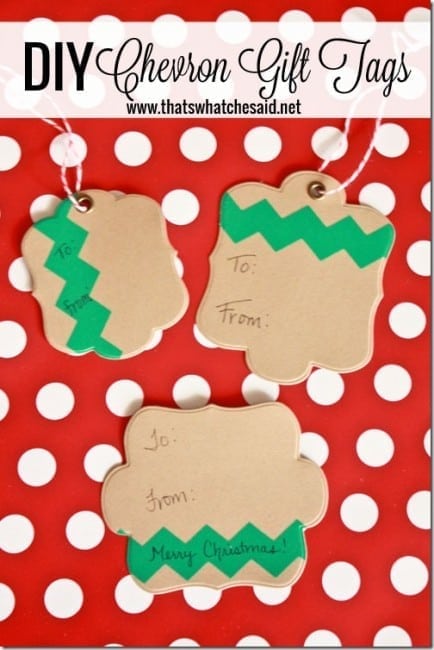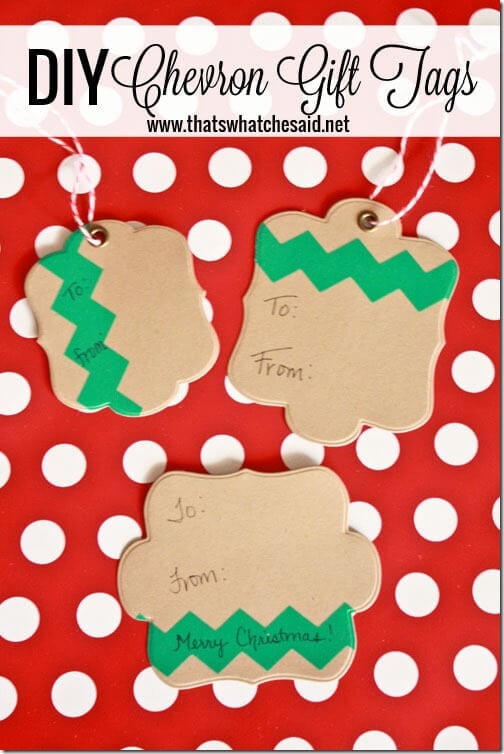 Helping me celebrate the series today is Alli from An Alli Event!  She is sharing Kid Friendly Christmas Crafts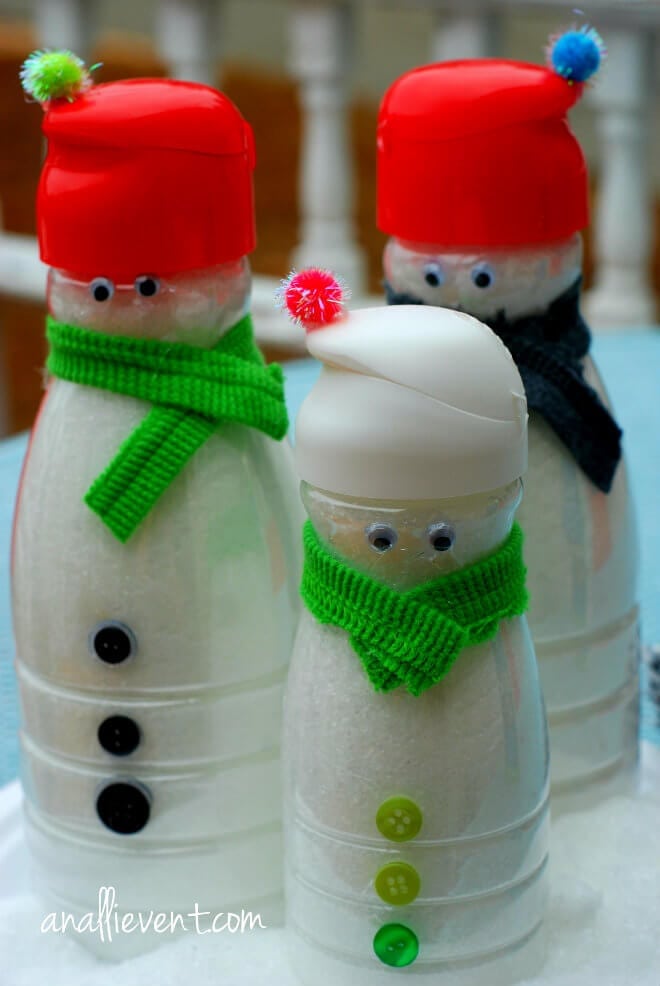 Here are some other great gift wrap ideas:
[posts_grid type="" columns="3″ rows="1″ order_by="date" order="DESC" thumb_width="250″ thumb_height="250″ meta="yes" excerpt_count="0″ link="no" link_text="" category="Christmas" custom_category="" tag="gift-wrap" custom_class=""]