Hi there, Craftfest friends!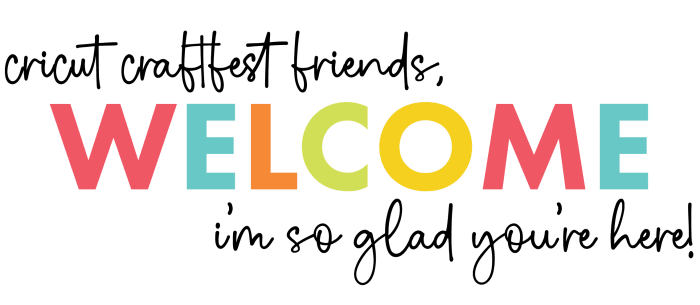 Hey, it's me, Cheryl!
We are now Totally BESTIES! Yay!
Thanks so much for taking my class and crafting a Personalized Doormat with me!
On this page, you will find the linked supply list, and an invitation to join my email community to get THREE more Bonus FREE Doormat SVG files and giveaway details.
Keep scrolling to find out how to also get my Kindness SVG bundle free so you can continue on your Cricut Crafting!
Make the most of Cricut Craftfest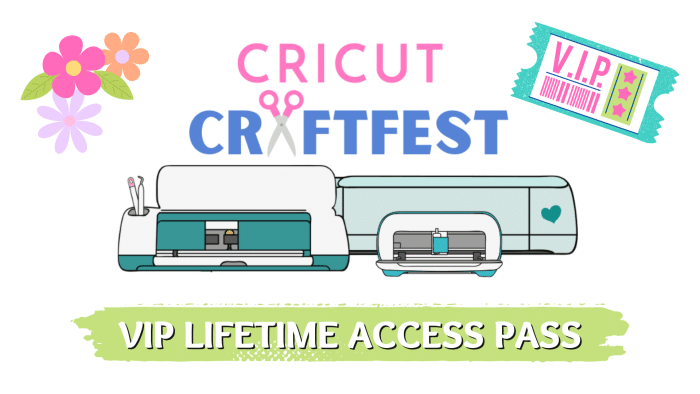 If you haven't purchased the VIP Pass yet, what are you waiting for? Life is busy! Kids have sports practice, dinner needs to be made, the dog needs to be walked, and with the VIP Pass, you can come back to my class (and the other amazing classes) as much as you need and also watch the additional 45 classes at your leisure!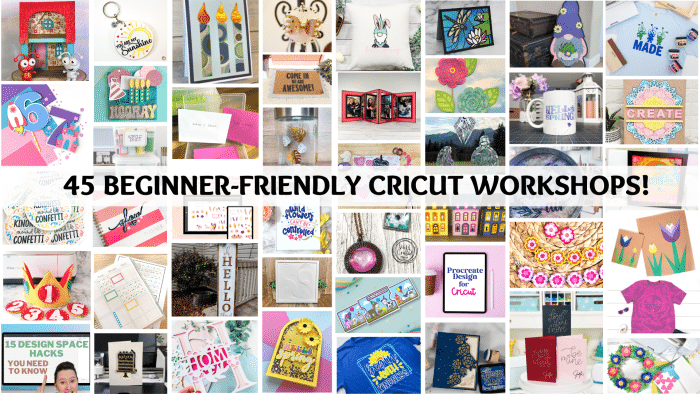 VIP PASS PERKS!
As a VIP Pass holder, you will ALSO get my Kindness SVG Bundle as a fun bonus!
This bundle makes the cutest t-shirts, mugs, tote bags, and stickers!
In addition to my Kindness SVG bundle, VIP pass holders also gain access to 40+ amazing other freebies from other Cricut Craftfest teachers valued over $760!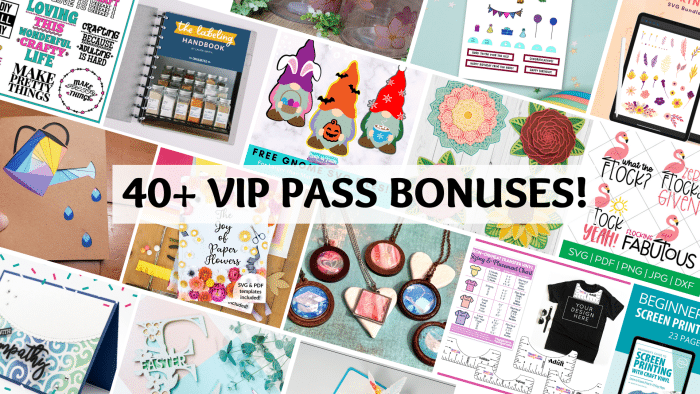 The Kindness Bundle is only available for free to VIP Pass members in addition to lots of other goodies from the other speakers!
BONUS CLASS FILES
Now, if you would like to join me and my email club you will instantly be sent THREE more doormat SVG files for FREE!
Not only will you get the free files but joining the cool club also means you will have access to my ENTIRE FREEBIE LIBRARY!

This includes more than 300 SVG files, sublimation designs, printables, free fonts, and laser engraving/cutting files.
Within the library you can download directly instead of having to navigate to each post, enter your information and download from the post!

The library makes things so much easier and it's completely free!
WHAT YOU GET IF YOU JOIN:
THREE exclusive Doormat Bonus SVG Files!
First access to all my new Cricut Projects and Tutorials!
First to hear about NEW FREEBIES — including SVG Files, Sublimation files, Printables, and fonts!
The option to opt into ALL of my posts including easy weeknight recipes, home decor, DIY, and more
FINALLY, saving the best for last, you have ACCESS TO MY ENTIRE FREEBIE LIBRARY!
CRICUT CRAFTFEST GIVEAWAY
Now that you are part of the cool club did you know that you already completed an entry to my GIVEAWAY??? That's Right! Being a part of Cricut Craftfest means you can enter to win one of over $7500 worth of giveaways from Craftfest Sponsors and Teachers like me! I am giving away a Cricut Mini and you can enter here!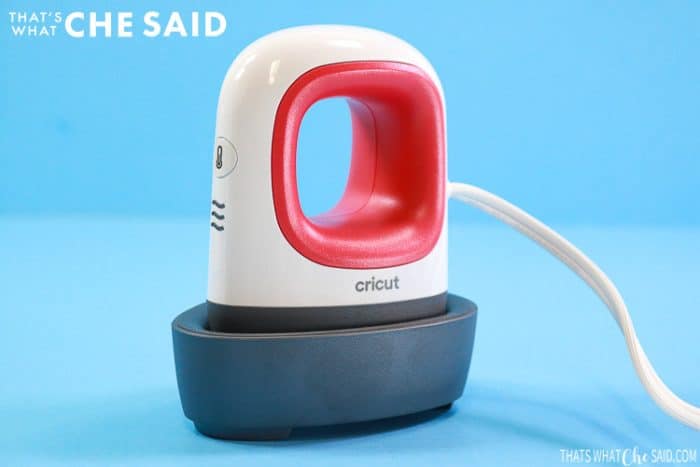 ---
Class Information
You can also find links for everything we used in our class, How to Create a Personalized Doormat, and the tips and tricks I mentioned in the video!
Personalized Doormat Supply List
This post may contain Amazon Associate and other affiliate links.
As an Amazon affiliate, I earn a small commission from these links at no additional cost to you.
You may find all of these supplies in one place on my Amazon Storefront made for this class
WHAT'S THE FONT?
I created these SVG files with Adobe Illustrator from the Adobe Suite.

I used the font Alimentary Heavy Regular from fontbundles.net. I love purchasing fonts from FB as they have a commercial license that comes with each purchase!
You can also use this tutorial if you need assistance downloading fonts to your computer and how to use them in Cricut Design Space!
Helpful Design space Tutorials