I say that the super popular Color Block trend is not just for fashion!  I am taking it into the furniture world as well with my color block dresser!  I kept telling myself "Don't share your craft room until it's finished, don't share your craft room until it's finished!"  I guess I am a rule-breaker because LET ME SHARE THIS PROJECT WITH YOU FROM MY CRAFT ROOM THAT IS NOT FINISHED!
Let me introduce you to my new-to-me COLOR BLOCK DRESSER!!!  Isn't she beeeee-yuuuuuuuu-tiffffffuulll?  I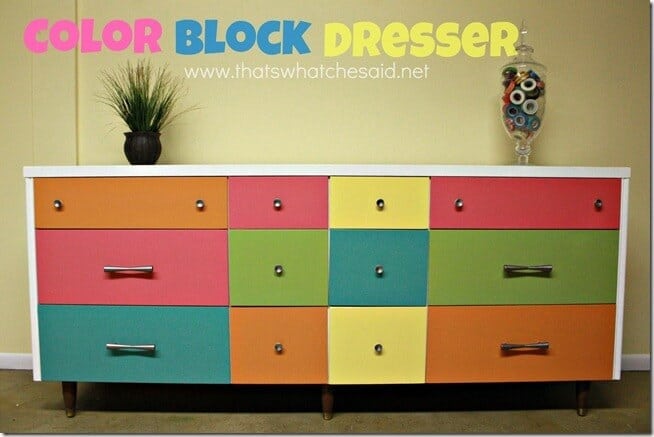 Let me show you what she looked like when I found her in the Salvation Army Thrift Store.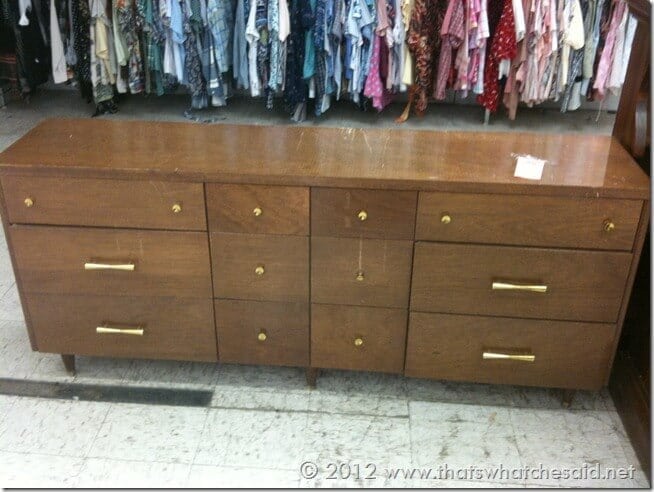 Good bones just scratched and gouged to hell and 2 of the drawer supports were damaged so the drawers did not pull in/out correctly.  I started by giving her a good sand. There was a pretty solid coat of poly on her and I wanted my new paint to stick great!   I used my electric sander and medium grit sandpaper.
(I am trying to squeeze this dresser in the small bit of shade just outside my garage because I choose the day it was 113 degrees outside to do this little project!)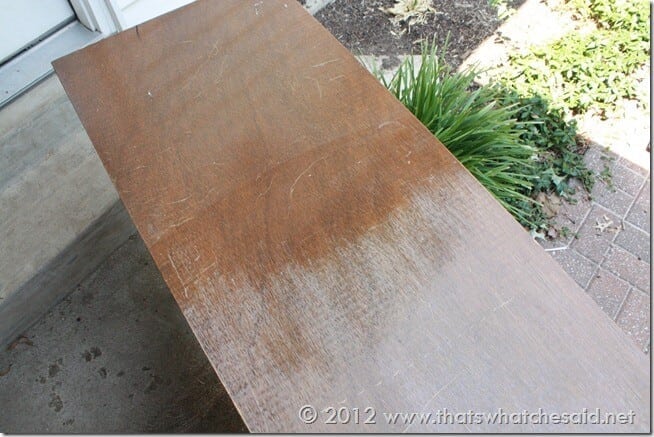 Then I repaired the two drawer supports with some wood glue and finishing nails.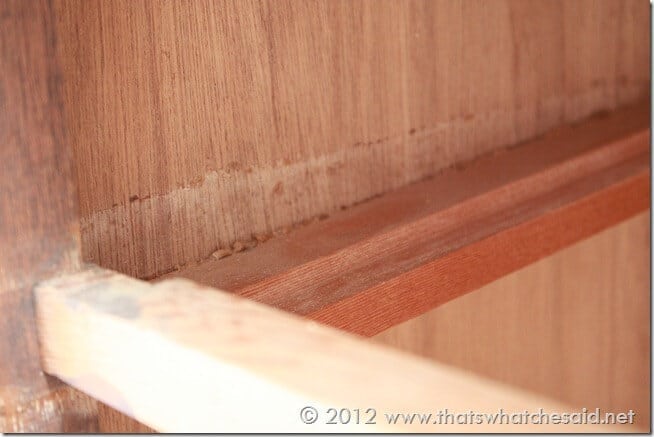 Then I patched the nail holes that I just made along with the other bazillion gouges, dents, scratches and scrapes all over her and her drawers!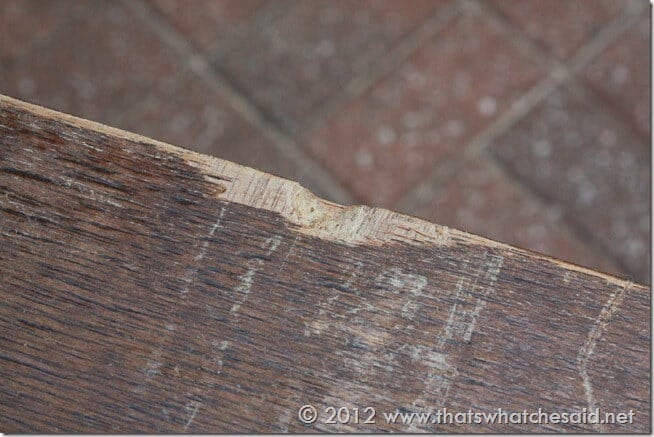 I sanded again once the wood filler was dry.  She patched really well!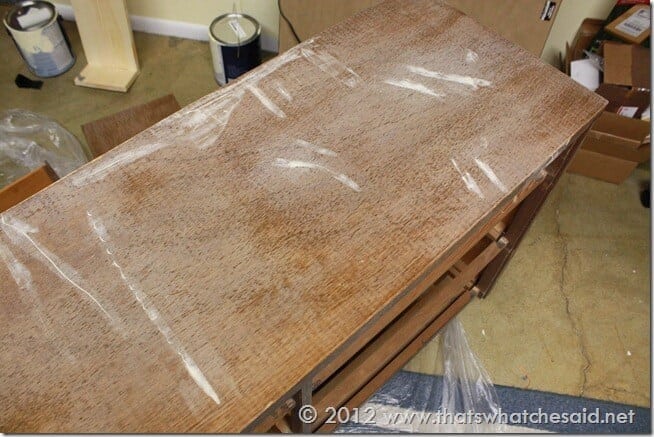 Then I got to painting.  It seemed to take me forever because I had only nap time to work on this.  I gave the dresser and all her drawers a good coat of primer.  The next day, I painted the purrrrtty colors!!!
All colors are Valspar:  Dresser is Fresh Cotton.  Drawers are:  Watermelon Slice (pink), Day at the Jewelers (teal), Shop 'til You Drop (orange), Apple Green (well that one is self explanatory!), and Daffodil (yellow-duh!)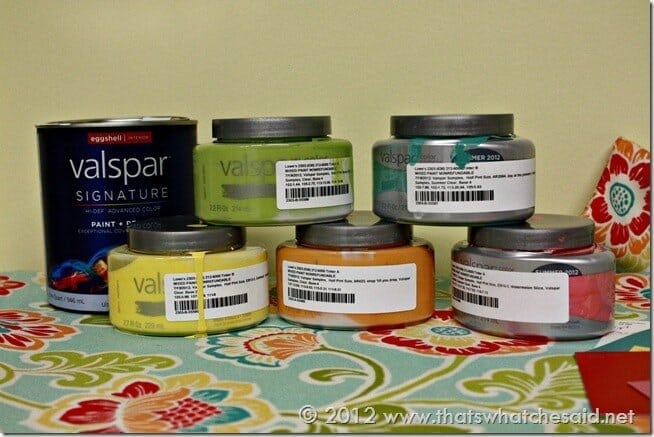 I bought a quart in the Fresh Cotton because I am going to use it on some existing cabinets in the room as well, but the rest I just purchased Valspar Paint Sample sizes at Lowe's!  I love this option!  You get the beautiful colors you want without having to buy quart sizes!  (Samples are around $3 a piece and Quarts are around $14).
I gave the original hardware a good coat of Valspar Metallic Spray Paint and then reassembled everything.   I love the funky hardware that came on the dresser!    Maybe one day I will try to find some glass/crystal knobs?!  Who knows!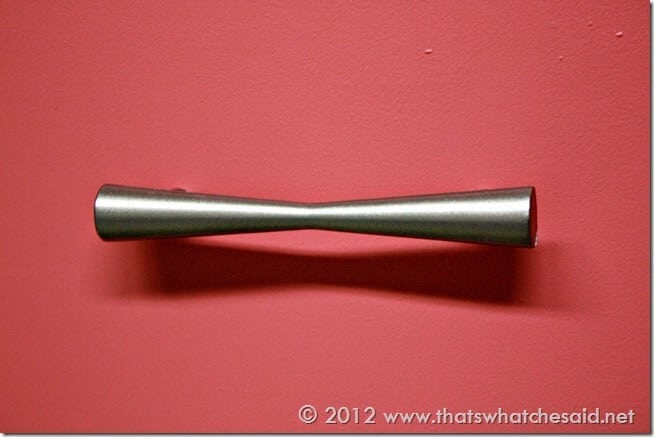 I still need to spray the legs in the metallic spray paint as well but I was just too excited and had to post pictures of it RIGHT NOW!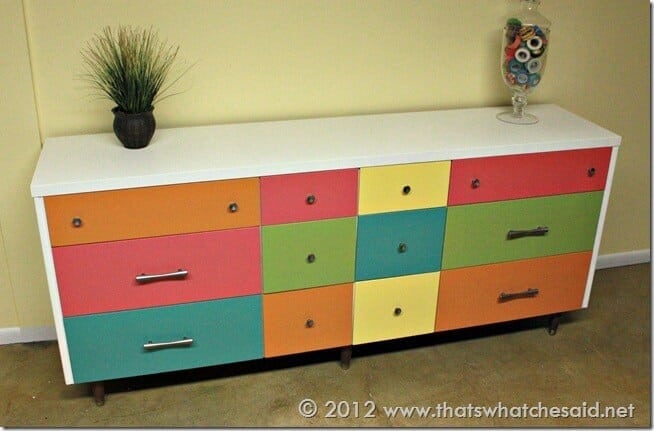 This guy will be the home to oodles and oodles of my crafting and scrapbooking supplies!  All organized in their colored drawer, hidden from little curious hands and out of sight from my husband.  (The washer and dryer are located in my craft room and my husband does all our laundry!—Yep, I am one lucky gal!)
Now to get my craft room finished so I can share that with you as well!  I can hardly wait!  :)  If you follow me on Instagram (@CheSaysCheryl) then you might have scored the sneak peak to my color pallet and fabric for the craft room!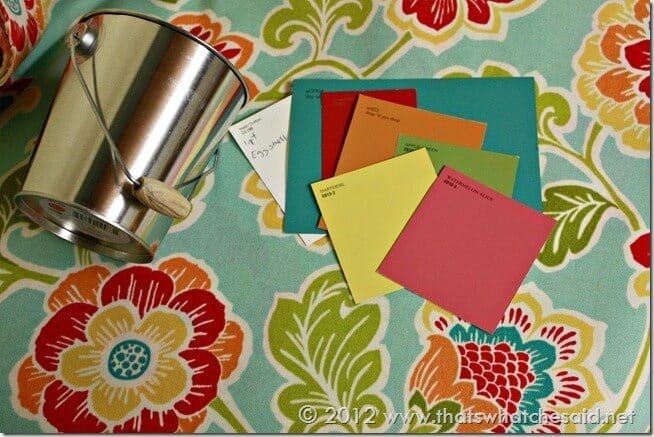 (My colors are pretty close to the colors on the blog…I just realized that!)