Do you have a coffee lover on your gift list?  Better yet, are YOU a coffee lover?  Whether you are a daily Starbucks patron or a do it yourselfer at home (like me!)…these are for you! Cute little coffee cozies made from a Men's tie and an old sweater!  Yep you read correctly…and old tie and a sweater!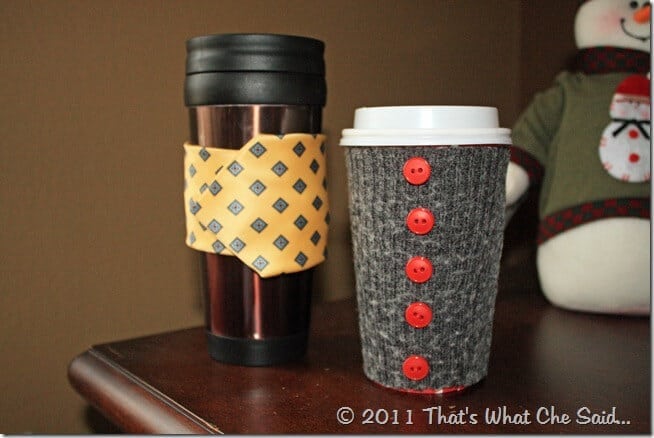 I found the tie and the sweater at the thrift store.  The Tie was $1 and the sweater was $0.50.  Deal!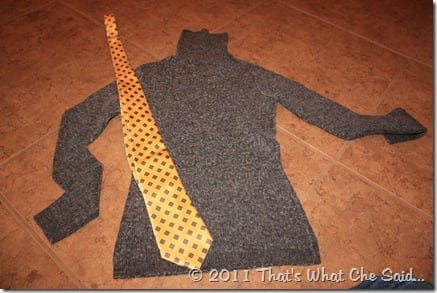 Items needed:
Old Sweater (child's or ladies small)
Old Tie
Fray-check
Liquid Stitch
Scissors
Buttons
Thread/Needle
Velcro
Let's talk the tie first shall we?  I cut the tie to 13" in length from the tip of the tie.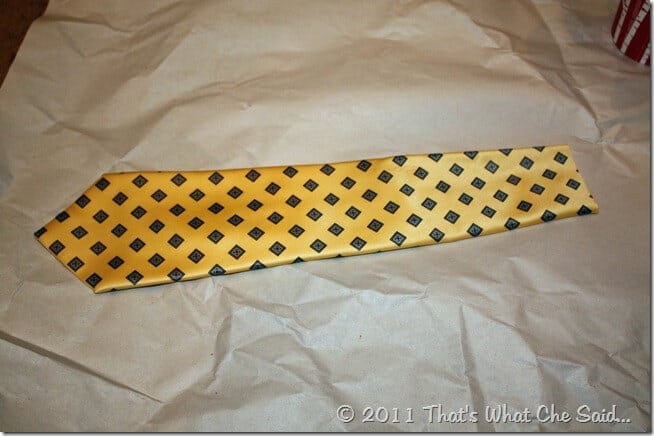 I used some Liquid Stitch to seal the end I cut together. You can also sew it…but the Liquid stitch is so much easier!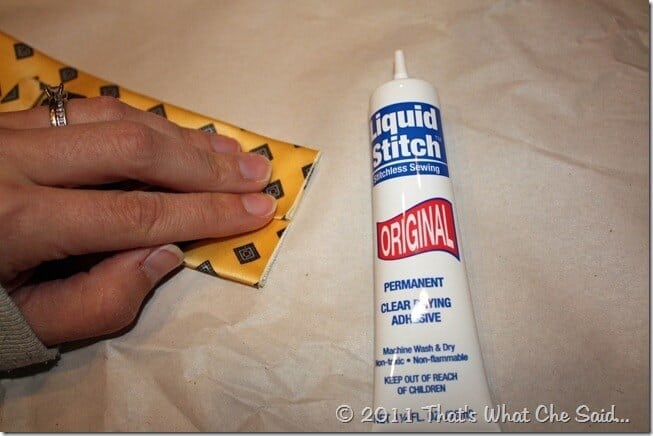 Next I added the loop side of the Velcro to the small end of the tie on the right side of the tie.  Right as in good side without the fold!  I used about 1.5 inches.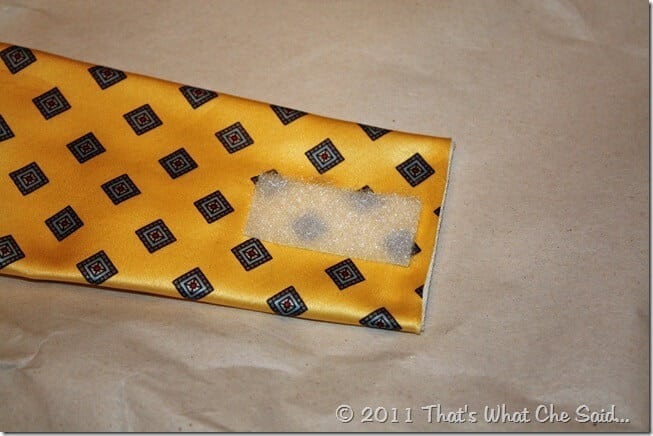 Then on the back side of the tie (folded side) I added a small piece of the hook side of the Velcro.  (about 3/4 inch)  I added more of the loop side than the hook side because I want it to be adjustable for different sized coffee cups!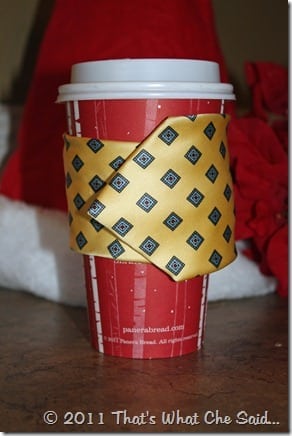 Isn't it cute!?  I had a button that I was going to put on the outside in the center of the point of the tie but I went back and forth on it and decided to leave it off.  You could certainly do one though…kind of like a tie tack!
Next the sweater!
I cut about 5 inches of the sleeve of the sweater off.  I used fray-check on the edge just so it doesn't begin to fray.  (You can't even see it here, it dries clear!)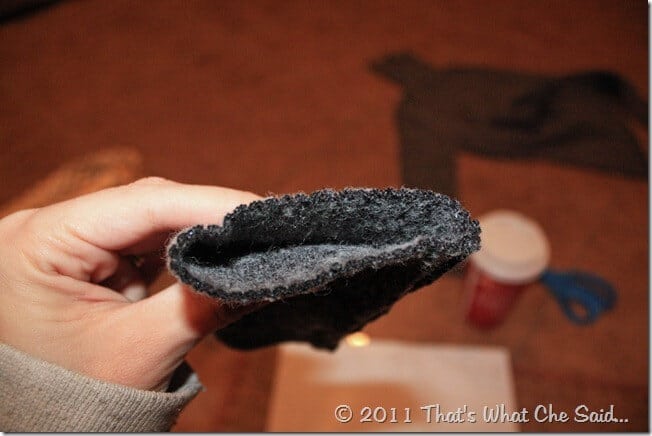 Then I hand sewed a few buttons down in a line.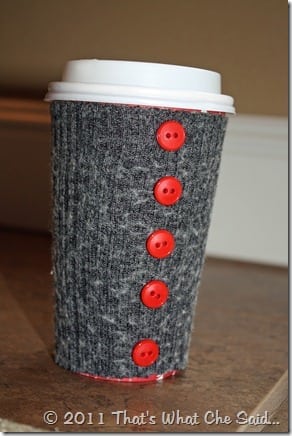 And who doesn't have this problem…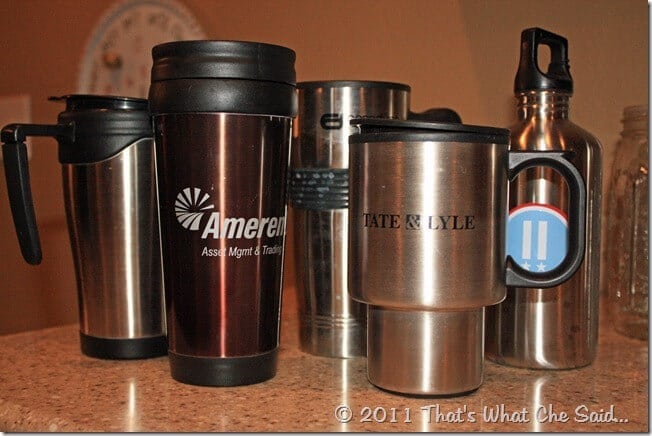 …A whole cabinet full of these ugly mugs?  Literally!  I have a whole shelf in our cabinet that has these guys who have some past employer's logo, some random company I don't even know, but 'Hey you got it for free so why not keep it?' or some that are just plain ugly?  Well these work perfect for those guys also.  Make them a little more tolerable to use!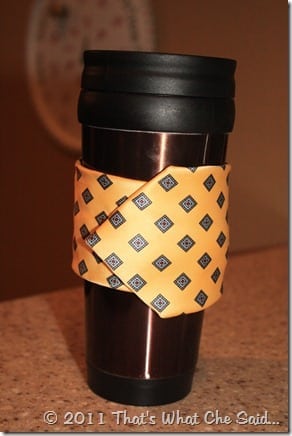 And you are saving trees by not getting one of those little cardboard sleeves each time!  But more importantly, you are drinking CUTE coffee
!!!
Oh and you can relive the '80's and give your sweater one the "slouched" look!!  (hehe!)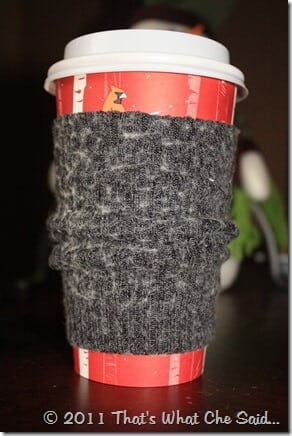 You can find all the posts for this series by clicking the button below! Also feel free to sign up for email notifications of my posts! You can also find me on Facebook and Twitter!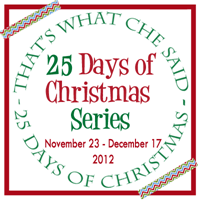 Linking Up to These Great Parties Here
and The 36th Avenue | Today's Creative Blog