Happy March 1st!  Here in St. Louis we just got a huge dumping of snow!  In order not to cry because I really, really, really want it to be spring, we decided to embrace the snow with snow angels, snow balls and chocolate chip snow ice cream recipe!
This is soooooooooo easy and we have made it since my school age days!  There are a lot of recipes that call for sweetened condensed milk and those are great but I don't always have a can of sweetened condensed milk on hand.  What I do always have on hand are sugar, milk and vanilla….oh and chocolate chips (duh!)
Start out by having the small people in your life run out and fill a large mixing bowl with fresh snow.  Make sure to take a look through the snow good if you send your 4 year old out to do said task!  Now dump that snow and send him BACK OUT to get snow that is ONLY WHITE.  *sigh*
Next I combine the sugar, milk and vanilla extract in a separate bowl and I mix that until the sugar is dissolved.  Combine the milk mixture with the white fresh snow and mix.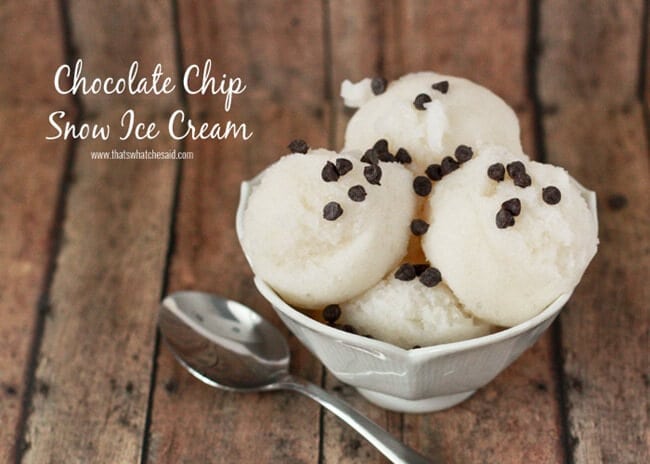 Here's where you can get fancy…add mini-chocolate chips!  Want to get even more fancy?  Add 1-2 drops of Peppermint Essential Oils and enjoy MINT CHOCOLATE CHIP SNOW ICE CREAM!  Oh. My. Gosh.  So delicious!  We may or may not have had to make a second batch because someone *ahem, not me* might have eaten more than her fair share and the kids were not pleased, lol!  So good!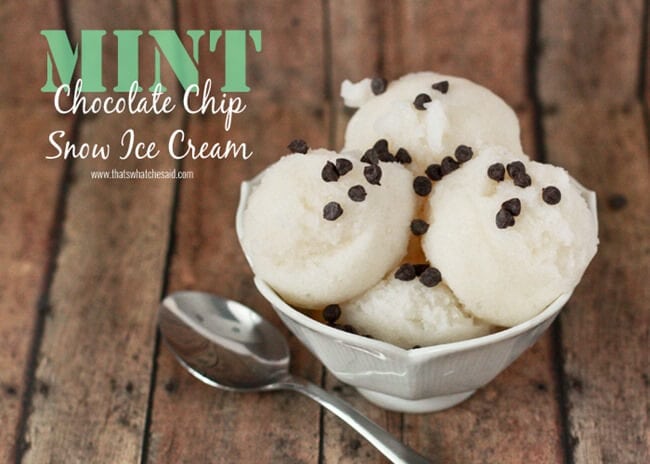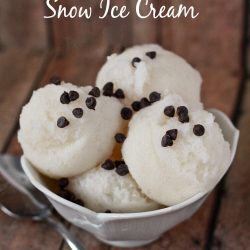 Chocolate Chip Snow Ice Cream Recipe
Print Recipe
Pin Recipe
Ingredients
8

cups

fresh white snow ;-)

,

yes WHITE SNOW!

1

cup

granulated sugar

2

cups

milk

1

tsp

Vanilla Extract

1/4

cup

Mini Chocolate Chips

Peppermint Essential Oils

,

only for Mint Chocolate Chip Version
Instructions
In a small bowl combine milk, sugar and vanilla extract. Mix until sugar is dissolved.

Add milk mixture to snow and mix.

Add 1-2 drops of essential oils and chocolate chips and mix well

Enjoy!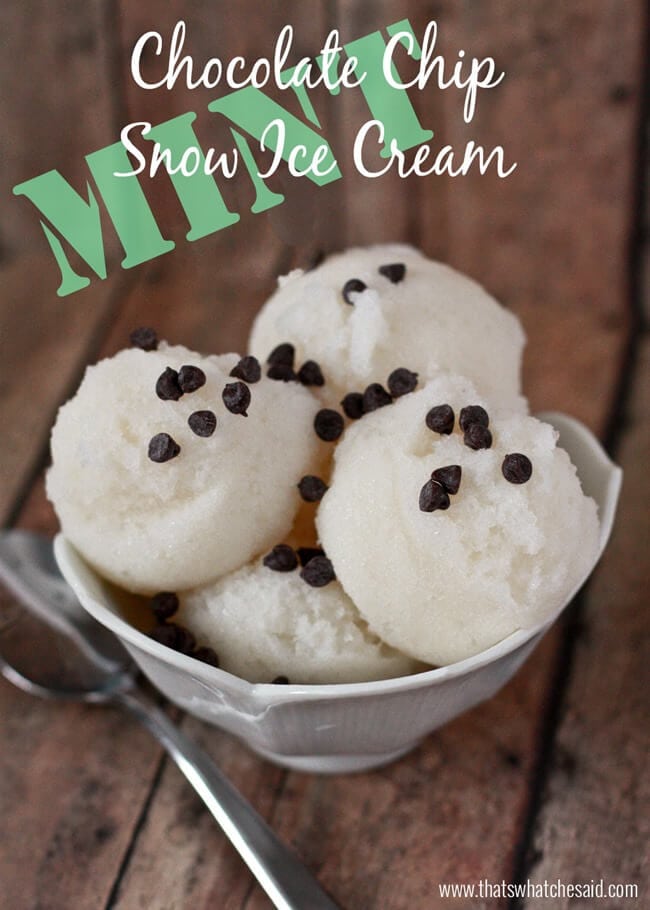 Another delicious snowy treat are these snow cones!  The perfect recipe on how to make your own snow cone syrup!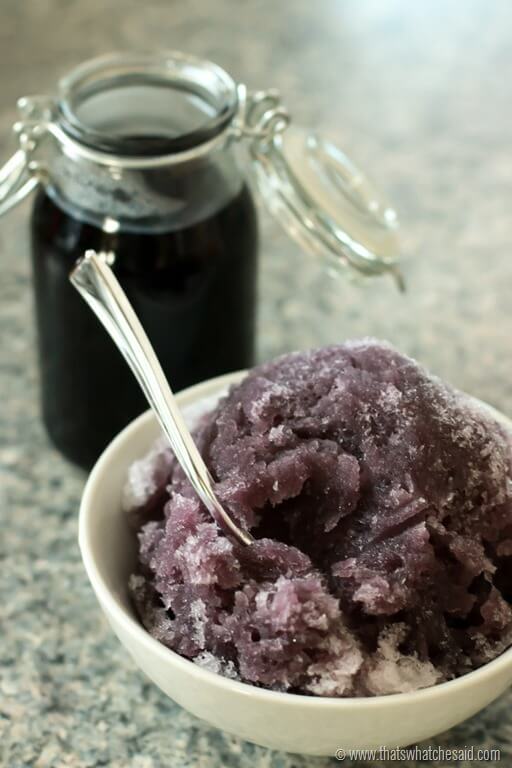 Do you want to learn more about essential oils or do you want to finally make the jump to a healthier life?  Well then I have great  news for you because there are some excellent promotions right now that will help you to get going with confidence!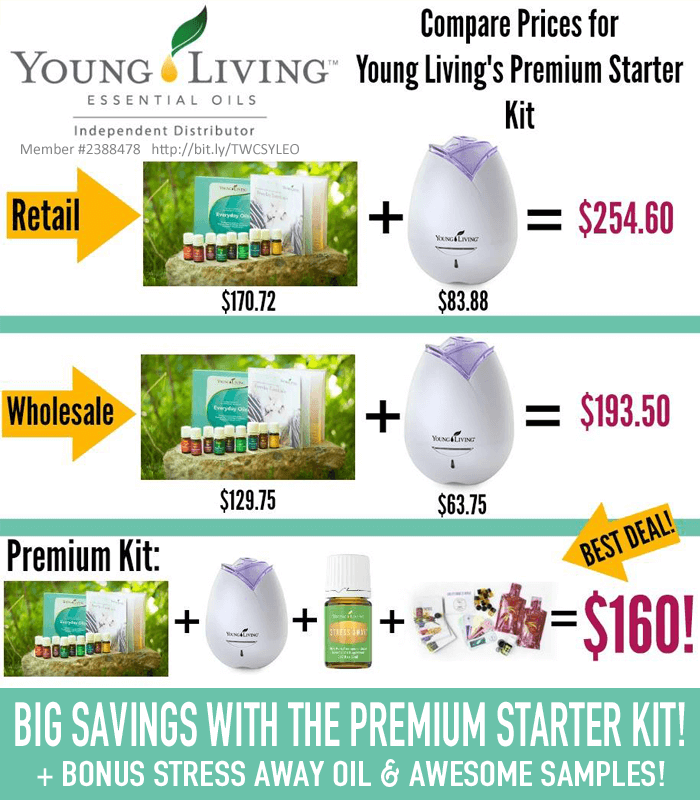 Essential oils can be used for so many wonderful things!  See a few of the ways I have posted about below!
[cgview id=517 name=young-living num=50 size=175×175 quality=75 lightbox=0]