When I made my Kahlua a couple of weeks ago, it got me thinking about how I always need Simple Syrup for drinks. but never have it on hand when I need it.  My problem is that I didn't have a good way to store it.  I needed a bottle that sealed tightly.  Then I re-read my Kahlua post and it hit me like a train.  DUH!?  I suggest using an old liquor bottle to store your Kahlua in…why not use that idea for my simple syrup as well???  Sometimes you just overlook the obvious.
Since simple syrup is clear I wanted to make sure the bottle was labeled in some manner.  So here it comes…wait for it…I used Chalkboard paint.
I bet you are thinking "HOLD THE PHONE!  Putting Chalkboard paint on Glass has NEVER BEEN DONE BEFORE!"  Yea, yea…it's been done a thousand times but I will just tell you about how I did it!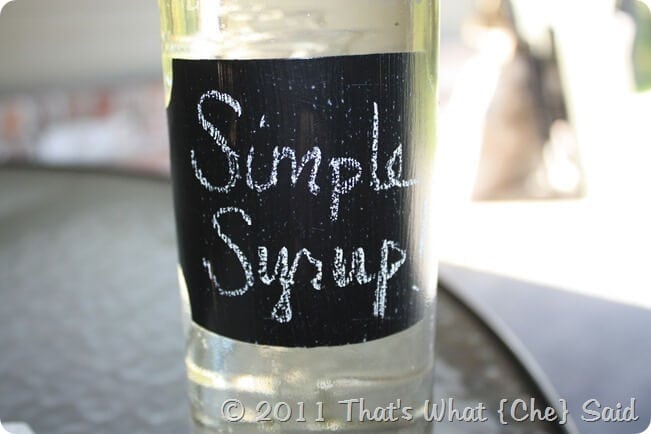 Items Needed:
Empty bottle with labels removed and surface clean and dry.
Chalkboard Paint
Stencil and/or Contact Paper & Exacto Knife
Foam paintbrush
Chalk
First figure out what design you want your chalkboard sign to be.  I chose this guy right here out of a package of decorative stencils.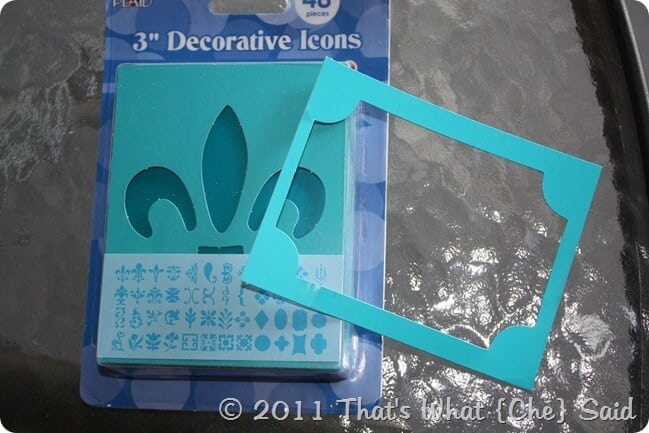 If you aren't anal like me, you can tape the stencil directly onto the bottle with painters tape.  I am anal and therefore did not want my stencil to get bent (I know, I know…it's a stupid worry!) because I had a few more things I wanted to use it on, so I traced my stencil on some contact paper.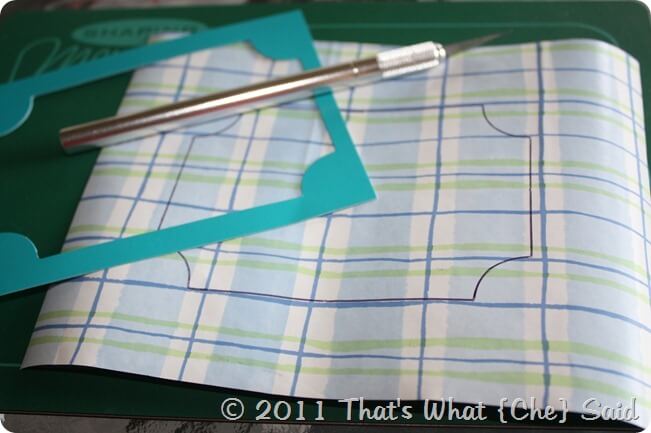 I cut out the center of the shape the same way I did for my bats on my burlap table runner using an exacto knife.
I marked the center of my cut out on the contact paper and then peeled the backing off and placed on my bottle.  Be sure to work slowly and carefully so that it is on straight.
Next, I cracked out the chalkboard paint.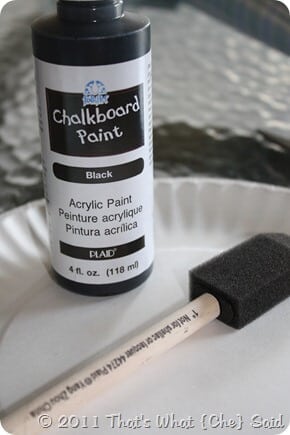 I applied about 3 coats total.  While still wet, I peeled of the contact paper stencil.  Let dry completely.  (It looks a bit streaky from the side view but full on it is coated well)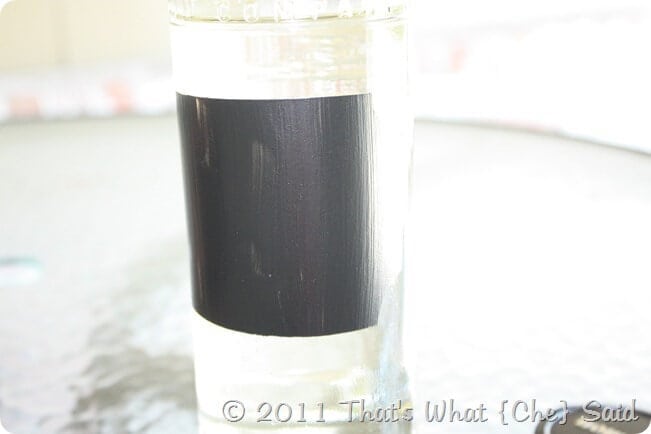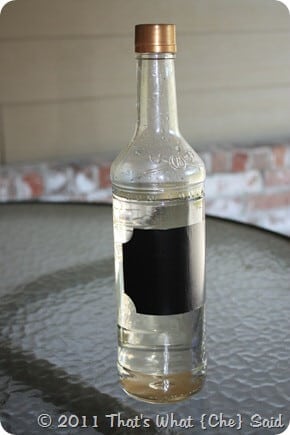 Next you need to "prime" the chalkboard surface by covering it with chalk like so.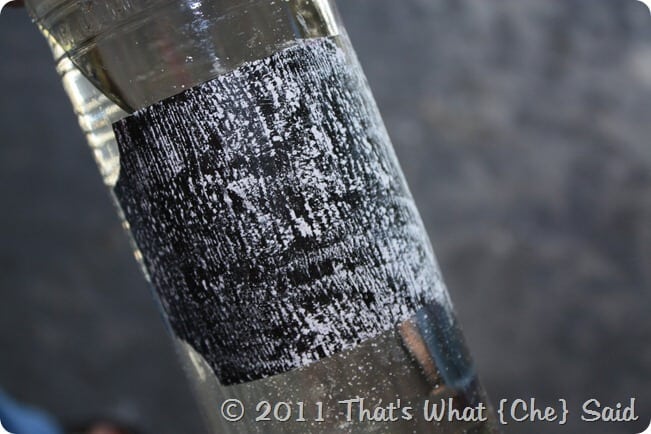 Wipe off using a napkin and then write what you like!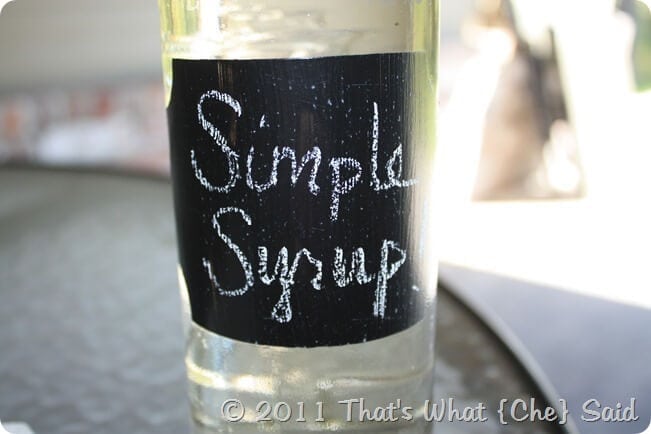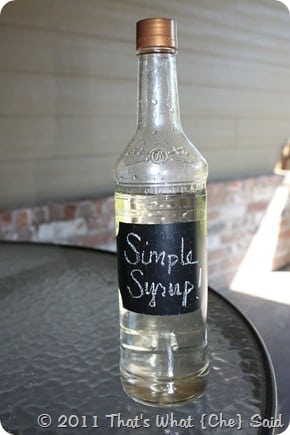 It's decorative and labeled and looks great on my liquor shelf as opposed to a plain bottle where people have to guess what's inside!  I might just make another one for my extra Kahlua I make!  Great thing about it is now since I can erase and re-label, I can reuse this bottle for whatever I like!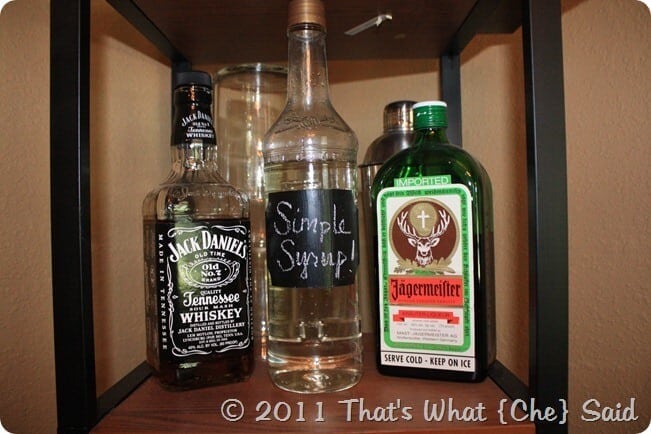 Oh and if you don't already know, you can make Simple Syrup like this:
Equal parts water and sugar.  Boil water, add sugar, remove from heat and stir until dissolved.  Let cool and put in bottle!  Yep, that 'Simple'!